10 Best Affordable/Cheapest Rum with Price In India 2021
Rum is undoubtedly the most loved alcoholic drink among all the Indians. Rum has a distinct fanbase and is often the go-to drink at most parties. When we talk of its production, this alcoholic drink constitutes Sugarcane extract. Later, it is kept in oak wood barrels for ageing.
Rum gets greater attention due to its distinct flavours, especially dark Rum, which is famous among Indians. Sometimes, purchasing Rum in excess quantity can be expensive. This guide shares a list of the top 10 cheapest rum in India, which can lit up your celebrations without going broke.
Best Cheapest Rum in India
#1. McDowell's No. 1
McDowell's No. 1. lists itself as a famous brand among Indians. Moreover, this rum brand traces its origin in Bengaluru by manufacturer United Spirits Limited (USL). It is very affordable and has a greater demand in the country, and is honoured with the best awards. Notable is a 2008 Silver medal from the Beverage Tasting Institute. The liquor brand also beat Bacardi in 2015 and received the title of the world's best-selling rum brand.
McDowell's No. 1 has a dark colour and a smooth taste palate that offers a caramel and vanilla aftertaste. In 1990, the label also introduced its different variants like the Caribbean (White) and Celebration (Dark), sold in more than 13 nations. 1-liter bottle of McDowell's No. 1 cost around INR 376 INR. It has 42.8% of alcohol.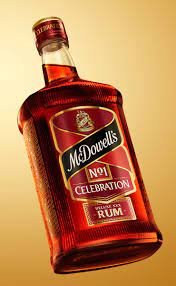 #2. Malibu
Malibu is one of the best quality and economic rum labels by Pernod Ricard. It consists of Caribbean Rum and offers an aftertaste of coconut. This rum brand gets its flavours from tropical fruits like banana, mango, passion fruit, island melon, and pineapple. It also has a minty flavour variant called Malibu Fresh, a double power variant called Malibu Black, and Malibu Red tequila. It offers an extraordinary rum-drinking experience.
This affordable brand with all its variants is the best buy. Malibu variants are available around INR 1650. In terms of alcohol contents, it contains 21% alcohol.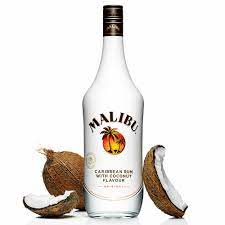 #3. Havana Club
Havana Club is among the famous rum labels in India. It is known for its distinct range of offerings. Havana Club ranks the fifth largest rum brand all over India. As of now, Havana Club has expanded its market in more than 120 nations. Rum lovers who look for a chocolaty-vanilla flavor prefer this brand. Few top-selling brands by Havana Club include the Havana Club Añejo Reserva, Havana Club Añejo Especial, Havana Club Añejo 7 Años, Havana Club Añejo Blanco, and Havana Club Añejo 3 Años.
The rum label was founded in 1934 in Cuba and since 2008 also bottling plants in Punjab, India. It is made by blending with the flavors of vanilla, nicotine, and tropical fruits. For Indian rum lovers, a 1-liter bottle of Havana Club costs around INR 527. The alcohol content present in this Havana Club rum is 42.8%.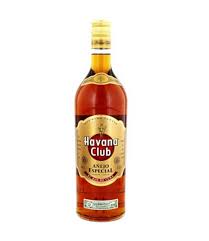 #4. Captain Morgan
Captain Morgan is a truly great brand in the section of best and most affordable rums in India. It was introduced in 1944 and today ranks seventh among famous rums worldwide. The spirit gets its name from Sir Henry Morgan, a renowned Caribbean Welsh privateer from the 17th-century. It is a product from sugarcane and then aged in the oak barrels at least for a year, offering it a rich golden colour and distinct character. Finally, it gets its taste from the added spices and flavours.
The rum label comes under Diageo company marketing in India. The Rum imparts a rich taste of aromatic spices, brown sugar, and vanilla. Its distinct flavour combination makes it a perfect fit for cocktails. It is the ideal choice if you are looking to try something delicious at the best affordable price. Captain Morgan is available in India at an affordable price range of INR 780.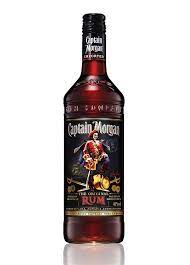 #5. Bacardi
Bacardi is one cheaper and best quality Rum in India. It is usually known as the family-owned spirit company having more than 200 labels and brands. It was established in 1862 by founder Don Facundo. Today, the label rules the market with its presence in 150 plus nations. Bacardi's famous logo, the creation of the founder, features a black bat with open wings in a red background.
It symbolizes brotherhood and self-confidence. Many rum lovers prefer Bacardi for its subtle taste and affordability with a fruity sweet palate. It offers three prime flavours like the Gold Rum (Bacardi Gold), White Rum (Bacardi Superior), and Dark Rum (Bacardi Select), among other flavours. Its taste offers a vanilla aftertaste. The fruity and sweet spirit is available throughout India. One litre of this rum brand sells at INR 1300. It has 42.8% alcohol content.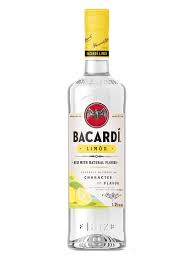 #6. Jolly Roger
Jolly Roger is another fantastic label for rum lovers. With every sip of this dark Rum, you will experience an authentic taste. It is made by fermenting molasses and the fascinating blend of natural seasoning combined in a matured and authentic Jamaican pot-still rum. The dark Rum has a rich fragrance and perfect taste. Moreover, it is available in a family-sized bottle designed to accentuate its flavor and style.
It contains an alcohol content of up to 42.8%. This highly popular dark Rum is available in packs ranging from 90ml. The price range of this Rum starts with INR 250 for 750 ml. As it's easily affordable, it is among the sought-after rum brands in India.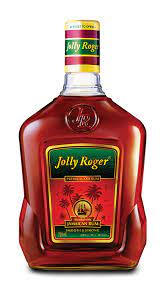 #7. Hercules
Hercules is another prominent rum brand in India. It receives high orders from defence segments. The pocket-friendly brand makes both black and white Rum, which comes in three different variants like the Hercules White Rum, Hercules Deluxe Rum, and Hercules XXX Rum (Dark).
Out of these three incredible variants, Hercules XXX Rum (Dark) is highly in demand among the people. The dark Rum offers a smooth palate with its authentic and complex flavours and does not allow hangovers. It has an affordable price of INR 527 for 1 litre and contains 42.8% alcohol.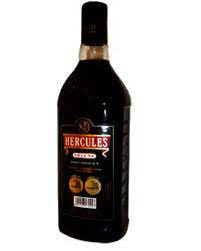 #8. Barcelo
Barcelo is the royal rum brand that gives you a rich taste and aroma. The Dominican Republic brand carries out sales in more than 50 countries. It was founded in 1930 with its distillery and production plant in San Pedro de Macorís. It ranks 4th among the top 5 exporters of Rum worldwide. You have the option to choose from its eight variants of Rums that are sold in more than 50 countries.
If you are an occasional drinker and can spend a bit more and desire something classy, you can go with Barceló. It offers a combination of sweet, strong, and spicy flavours with a slight caramel hint. A 750 ml bottle of Barcelo costs around INR 2000. It contains 38 per cent alcohol.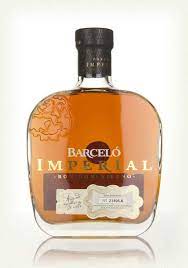 #9. Appleton Estate
If you are eager to buy the best rums under the range of 2000 rupees, then this brand is perfect for you. It is an old and famous brand that originates in the sugarcane estates of Jamaica. The signature, long-aged Rum offers aromatic and rich butterscotch and cinnamon flavours. One can choose from the two categories rum without sugar and a flavoured version with sugar.
It is one of the oldest rum brands fancied by experts. As the Jamaican islands have a warm climate throughout the year, these rums are aged 25- 35 years. This prestigious rum brand contains 40% of alcohol and is famous among rum enthusiasts in India. It costs around INR 1500 for a 700ml bottle.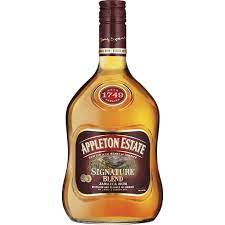 #10. Clement
It is one of the finest selections of the best quality rum brand in India. It is refined from high-quality sugarcane juice. Clement's VSOP Rhum features an elegant style with a delicious taste after every sip. The Rum offers a light and subtle scotch-like flavour. It has the oaky and gentle and intense vegetal quality and an added intense smoky glaze.
Compared to industrial Rum obtained by distilling molasses, Clement comes from Rhum Agricole with perfectly aged sugarcane. It offers similar features to a Cognac. Rum lovers state that one should try this Rum once in one lifetime. If you are bored with regular rums and want to try something different, you should go with this one. It is less expensive in contrast to several other rums in the market, and you will never get disappointed with its taste. Finally, this runs 40% of Alcohol content. 700ml of this pure Rhum costs INR 4857.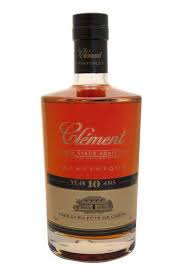 Final Word
Rum has become a prominent part of cocktails and continues to impart its unique qualities to elevate any drink. The celebratory spirit is a must for every occasion. If you have a rum checklist, make sure you add these ten distinct brands as well. What more? These brands will not burn a big hole in your pocket compared to other alcoholic beverages.
The above list of top 10 affordable rum brands is curated wisely for those looking for authenticity in budget. If you are a beginner eager to try Rum for the first time, you can go with the Bacardi superior. A rum enthusiast can also try these brands to explore the rum varieties. Comparing these rum brands is difficult as each label has its assorted flavours. Explore this affordable rum collection and select your top contender!
Also Read: 10 Best Red Wine Under 1000 In India 2021