Different Hairstyle For Wedding Party
Weddings are always a fun place to be. Everyone is dressed up looking glamourous and you get to showcase your extravaganza outfits. Undoubtedly, getting ready for weddings can be quite hectic. After picking out the right outfit, footwear and accessories, there is still one thing that can make or break your entire look.

Yes, we are talking about the hairstyle! Doing your hair is probably the most time-consuming step because deciding which hairstyle to go for makes your mind boggle. Whether you are attending a wedding or you the bride yourself, your hairstyle grabs a lot of attention to ensure that it is on fleek.

If you too are confused about how to do your hair then this article is just the right place for you. Here are some trending hairstyles that you can flaunt at any wedding party.
Check out the best hairstyle for wedding party
1. Curly hair for the go
If you have spent all your time getting your eyeliner winged and now you don't have any time for doing a hairstyle then curly hair is your best option. No matter what kind of outfit you are wearing, curly hair never goes wrong.

Simply curl your hair with a curling iron or a flat iron and then make the curls lose with your fingers. You can either opt for soft curls or tight curls, whatever you like the most. Whether you have thick or thin hair, this hairstyle will suit every hair type. Ace the wedding with a bomb outfit and pretty curls.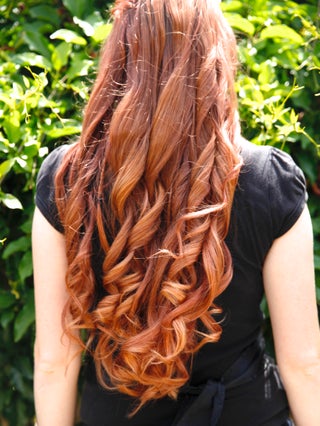 2. Low Chignon
This is a classic hairstyle that has remained in the trend for several decades. If you are wearing a dazzling outfit or a chic one, just opt for this hairdo to step up your elegance. Low chignons are the definition of grace as they are simple yet appealing.

All you have to do is pull your hair back and secure the sides with some Bobby pins. Make a low ponytail and then turn it into a bun. Loosen up the bun a little bit to make it look even more beautiful. You can also pull a few hair strands from the front and curl them.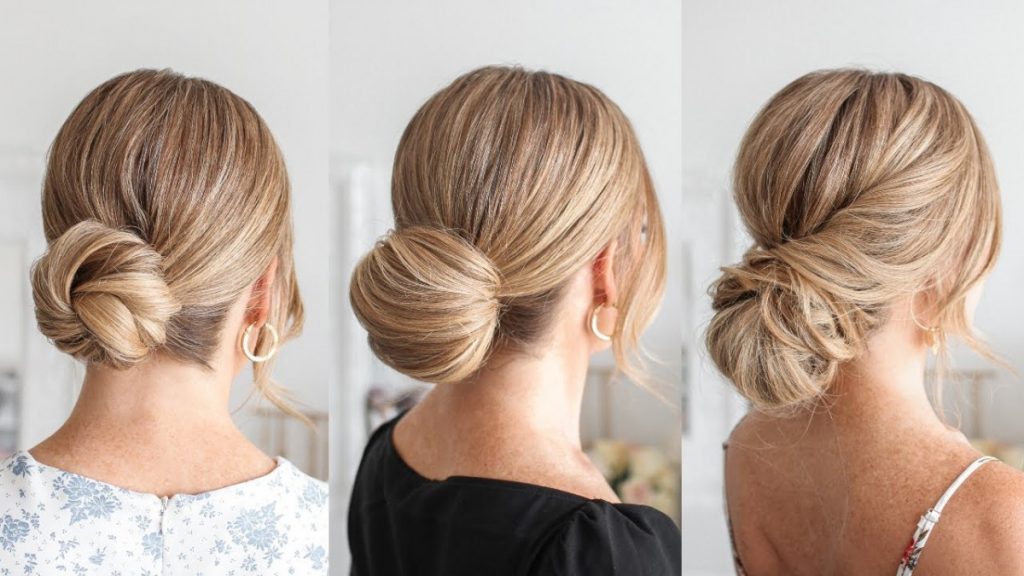 3. Braided Barette
Wavy hair is the highlight of this season. Even a basic outfit will look great with wavy hair. You can easily achieve this look with a flat iron or a curler. Once you are done styling your hair, take the front sections from either side of the hair and start braiding it.

Now that you have two braids, pull them back and secure them with a Bobby pin. Leave some hair strands in the front to create a little bit of a messy look. Plus, this hairstyle looks gorgeous when it is somewhat undone so do not focus on perfection.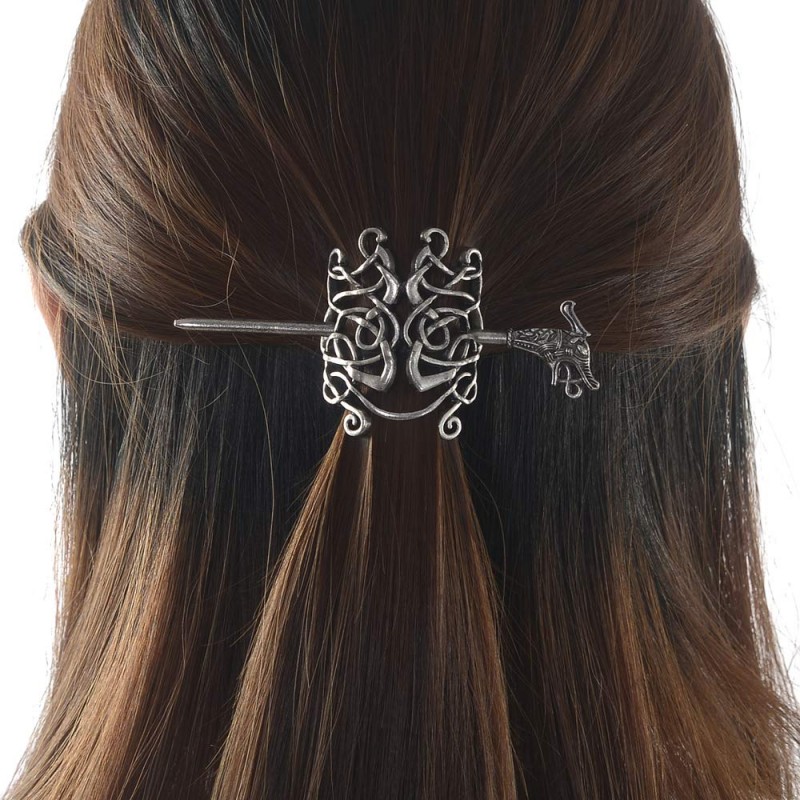 4. Fishtail Braid
When you want all the attention to your dress, opt for this hairstyle. Fishtail braids look stunning because of their defined structure. For times when you do not want to handle your hair and put them in a pony so they don't bother you, fishtails are the best.

To make it look more pretty, you can opt for some hair accessories like little flowers or beads to decorate the braid. Ensure that you do not make the braid too tight as it will spoil the entire look. Let your hair loose and give them an unfinished appearance.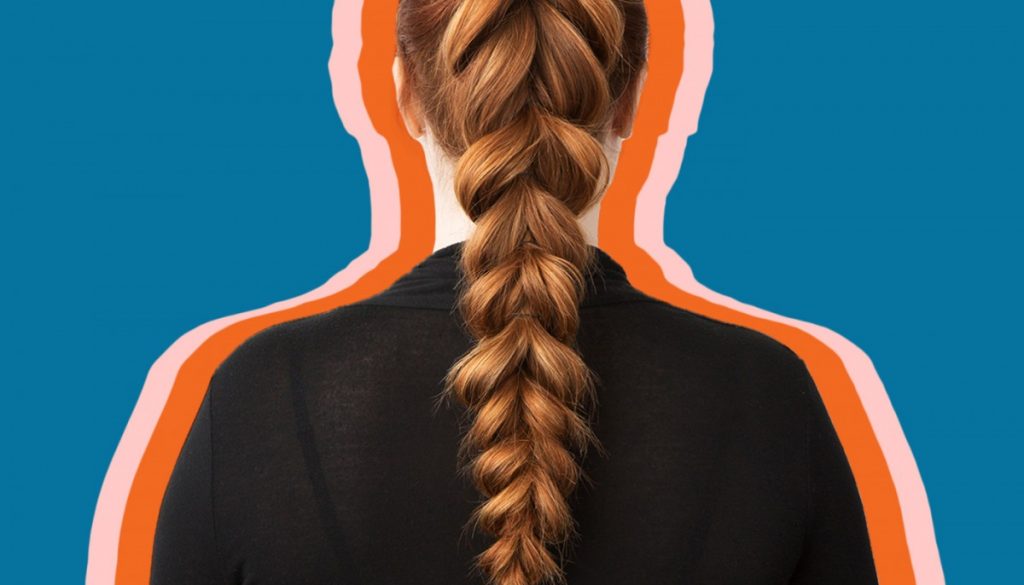 5. Ballerina bun top knot
This iconic hairdo simply never gets old. If there was one hairstyle that would make it through every era, it would be this one. Especially when you are wearing dresses with frills or backless dresses, a top knot bun will compliment you the most.

Pull your back and tie them in a high pony. Ensure that the pony is tightly secured with a rubber band. Now convert the pony into a bun and put bobby pins around it so the bun stays in place. Loosen up the bun a little so it looks kind of messy and not defined.

6. Centre parting
The super sleek centre parting is the modern-day hairstyle. However, not everyone can pull off this hairstyle like a pro. Not only does this hairdo looks chic but it also looks bold. Part your hair from the centre neatly and tuck them behind your ears.

If you have curly or wavy hair, ensure that you straighten your first. Even if you have straight hair, just run a flat iron down your hair once. Set your hair with a gel or a hair spray to see that no even a single hair strand is out of its place.
7. Pinned hair to one side
If you are willing to create a soft girl look straight out of a romantic novel then this hairstyle will definitely suit you. The hairdo looks amazing when your hair is voluminous. For this, you can either blow dry your hair or get curls preferably.

Now, part your hair from the side of the centre, whatever you wish. Take one side of your hair, pull it backwards and secure it with a pin. You can also use some shiny accessories to make the hairstyle look more elegant. Also, let the hair from the other side move freely.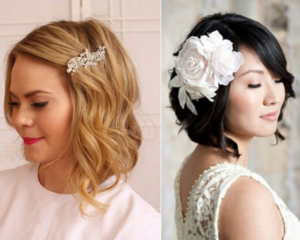 Retro side bun
For everyone who wants to look like they are coming directly from a 90's retro larry, opt for this hairdo. This vintage hairstyle is a winner and it never disappoints. Plus, it does not matter if your outfit is short or long, elegant or extravagant, a side bun will go with all of them perfectly. Do a deep side parting and create a beautiful side bun. To give it a retro look, add a flower or some hair accessories. Be the centre of attention with this hairstyle.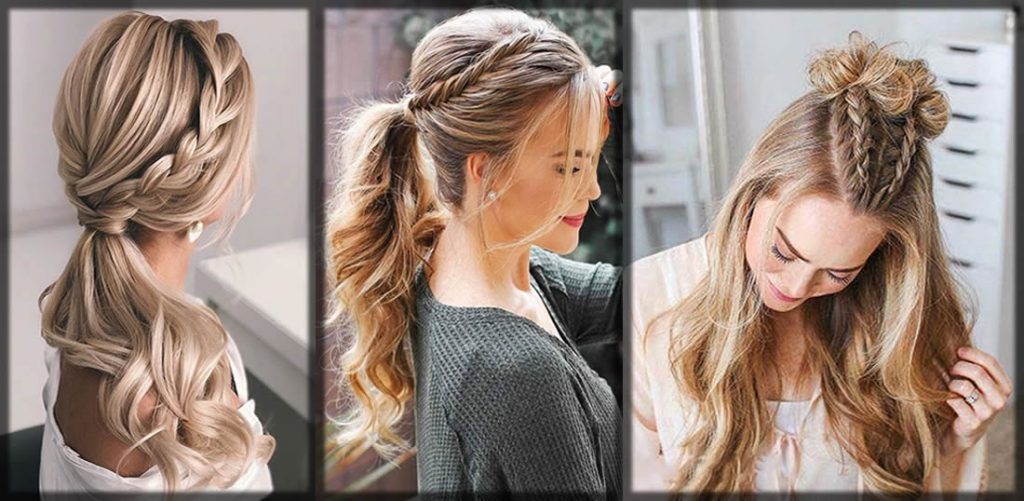 Final Words
These were some hairstyles that are suitable for a wedding party. Try them out and see which one suits you the best. Since all of the hairdos can be achieved easily, you can make them on the go and still look gorgeous as ever.
Also Read: