Cinnamon Face Mask: It Burns But It's Worth
Cinnamon is a popular natural ingredient that is present in every pantry. Cinnamon is widely used by many due to its medicinal properties. The best part about Cinnamon is, it has many ways to use it, like Cinnamon powder, oil, and face mask. As we all know that Cinnamon is a perfect ingredient that adds spice and flavour to your dishes, but do we know that it is beneficial for treating infections and skin disorders? Apart from that, it also has benefits for the skin. When you apply a Cinnamon face pack, it will help you treat many skin woes like acne, dark spots, etc.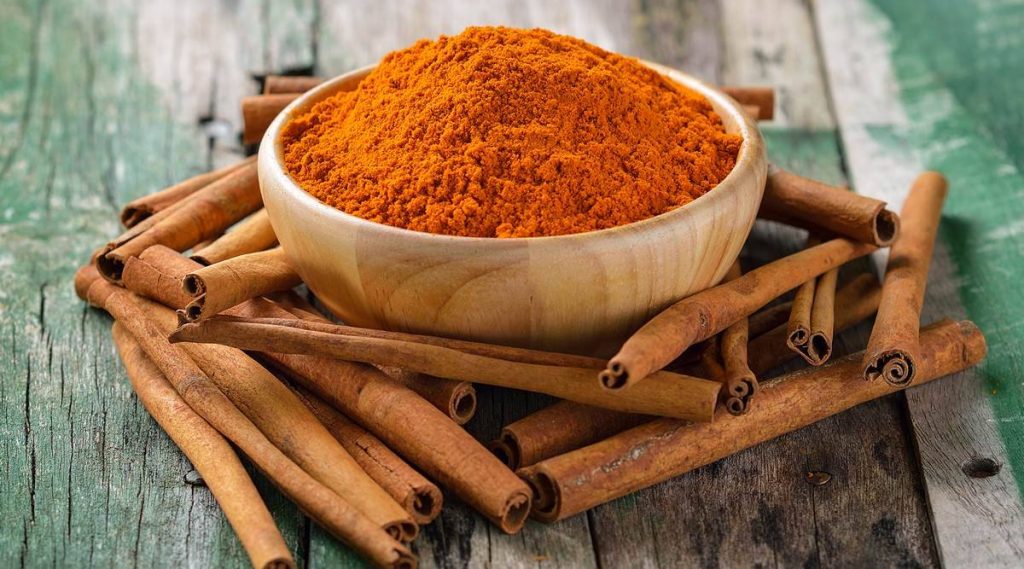 Among the medicinal benefits of Cinnamon, it also has a vital role in providing healthy skin. Cinnamon face packs are a complete package to have glowing and healthy skin. It helps nurture and protect your skin because it has all nutrients to keep your skin away from skin woes.
Benefits of Cinnamon for Skin
As there is the advancement of technology, many chemicals are present in the surroundings and environment that could harm and damage the skin. All dirt present in surroundings and the pollution all over is not the only reason for our unhealthy skin; apart from these, free radicals also harm the skin. Free radicals are small molecules that we get from sunshine, and it is combined with air pollution.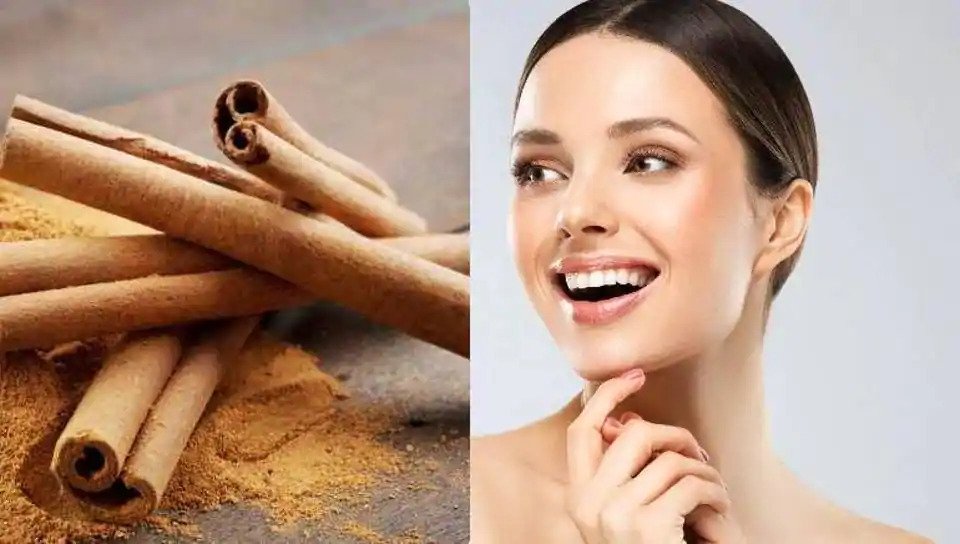 When all these factors are together, they are harmful to our skin. It tends to destroy the collagen and DNA of the skin, which leads to acne. If you are curious to know how acne takes place, then the first thing you must know is that free radicals that enter the skin lead to inflammation, and they further block the pores resulting in acne. Now comes the call of Cinnamon.
Cinnamon is a perfect source of antibacterial properties; it prevents the skin from bacteria and fungal infections. It is also a perfect weapon for acne as it has antioxidant properties. Cinnamon helps treat acne by improving the blood flow of the particular skin area, and it dries out the acne and gives soft and glowing skin.
Homemade Cinnamon Face Masks
1. To treat Acne
You would require only two main ingredients, and they are three tablespoons of honey and one tablespoon of Cinnamon powder. Now you must mix both ingredients well until it becomes a consistent and smooth paste. Then you must apply the face pack all over your face. Then leave the face pack on your face for 20 minutes.
Precautions: If you have sensitive skin, you must use this face pack only once a week. As it has burning capabilities too that can damage your skin if you use it for long. Please do not use it for more than 20 minutes.
Both Cinnamon and honey are perfect ingredients that have anti-inflammatory and antioxidant properties that can help in breaking out the pores and helps in restoring glowing skin.
Tips: Make a proper 3:1 ratio of ingredients and apply it 20 minutes before you go to bed.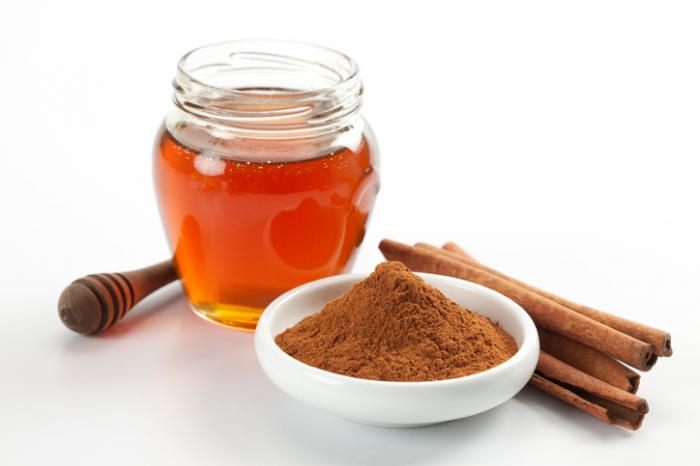 2. Helps in Moisturizing the Skin
If you have dry skin, you cannot think of having healthy and glowing skin until you use some face packs. If you think having dry skin is a major skin problem, no, it's not. You don't have to worry if you have a cinnamon face pack. Cinnamon helps in removing dead skin cells and restoring the moisture of the skin. The Cinnamon face pack will soften the face for a long as it is responsible for improving the skin cells' blood flow.
To make a Cinnamon face pack for dry skin, you need to add cinnamon essential oil and olive oil. All you would require is three drops of cinnamon oil and half a tablespoon of olive oil; mix it well and apply it on your skin's dry patch.
Precautions: As you have dry skin, do not forget to apply moisturizer after washing off your face pack.
Tips: Apply the face pack for 15 minutes and twice a week.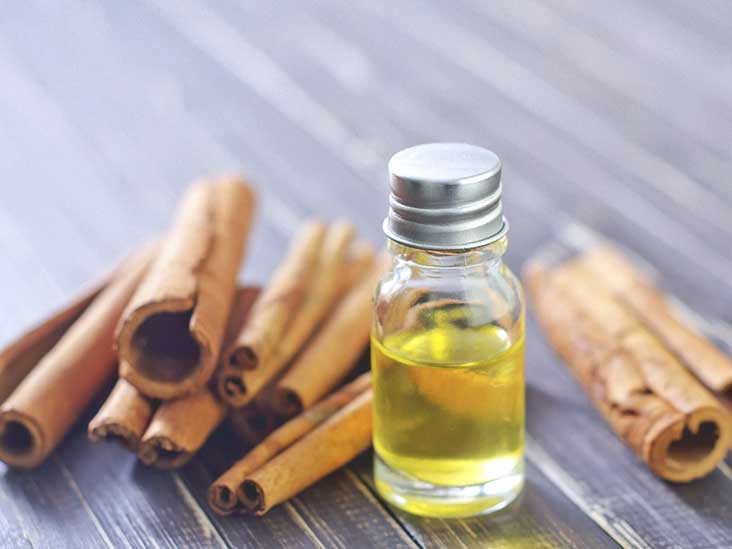 3. Enhances your skin complexion
Cinnamon plays a vital role in improving your complexion because it has antifungal properties and antioxidant products that wipe off blemishes and dark spots. All you would do is need cinnamon powder, yoghurt, and lemon juice. Mix all ingredients well to make a smooth paste. Then, apply the face pack all over your face.
Precautions: Cinnamon and lemon are a stringent source, which may irritate the skin, so do not apply the face pack for more than 15 mins.
Tips: It is highly advisable to apply this face pack thrice in a week to quickly see maximum results.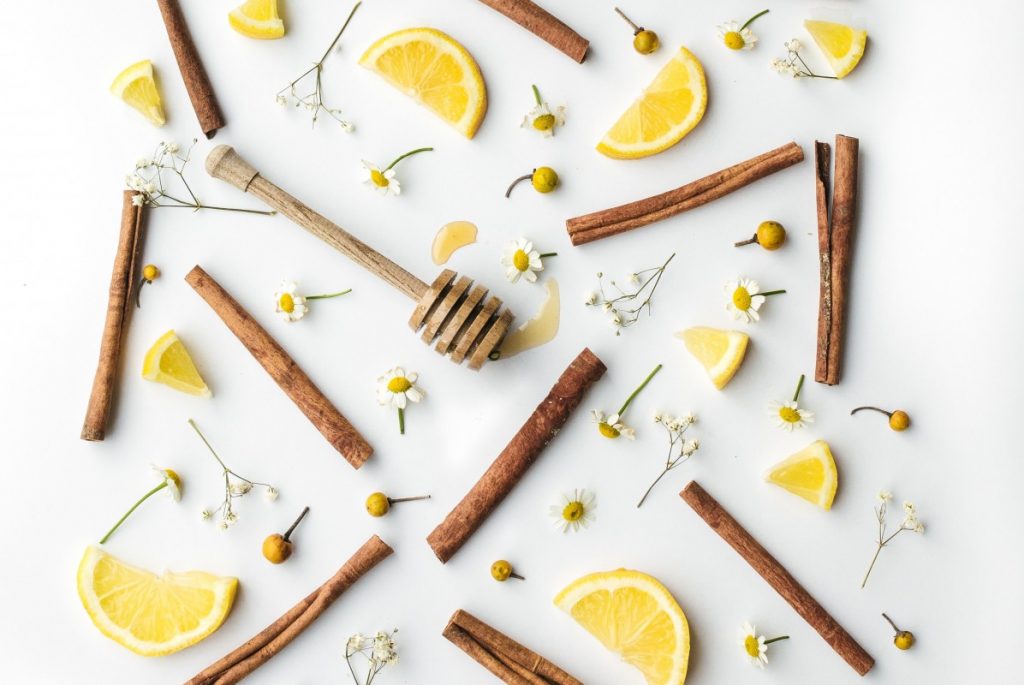 4. Reduces signs of ageing
The ageing factors start appearing when there is a low level of collagen in the skin. So the Cinnamon is a great ingredient that naturally produces the collagen of the skin, and when it is applied to the skin, it increases the collagen level for more than 6 hours. When you make a Cinnamon face pack with banana and honey, it allows you to get rid of ageing effects. You have to add cinnamon powder, banana mash, and honey. Make sure you mash the banana properly and mix it well with cinnamon powder and honey to smooth paste. Once the pack is ready, keep it aside for rest for 15 minutes. Now apply the face pack all over your face for 20 minutes.
Precautions: Cinnamon powder has a burning effect, so do not forget to add honey with Cinnamon powder to reduce its burning property. If you have sensitive skin, better take care of the proportion of ingredients of this face mask.
Tips: Make sure you apply this face pack twice a week and for 20 minutes each day and then wash it off with warm water.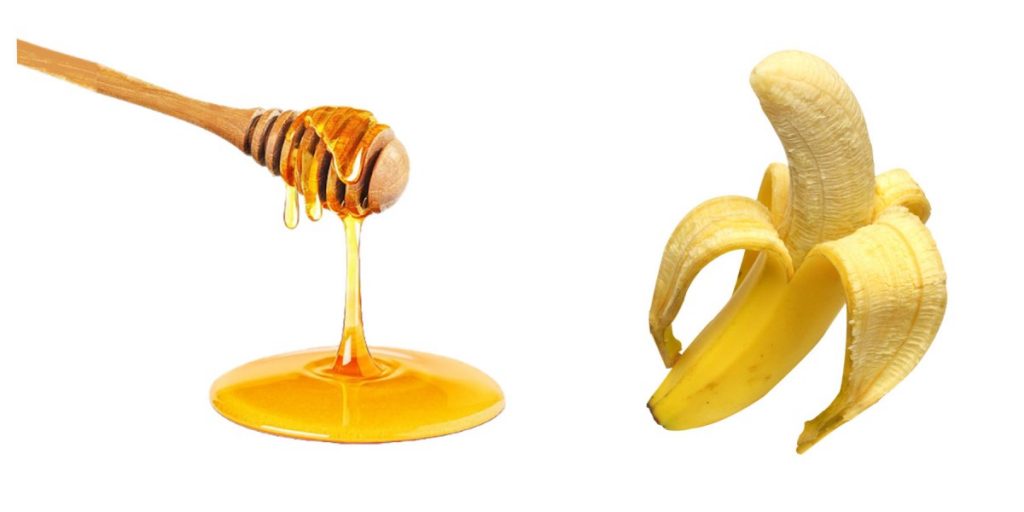 5. To remove fine lines
Fine lines are a sign of ageing, and sometimes it is hard to get rid of fine lines. But with the help of a Cinnamon face pack, you can quickly reduce fine lines. You only need cinnamon essential oil and petroleum jelly. Mix these two ingredients well and apply them on fine lines. Once you start using this face pack, you will see noticeable changes in your fine lines.
Our recommendation for Petroleum Jelly- Vaseline
Precautions: Keep the face pack away from your eyes, and it is highly advisable to test the face pack on your skin patch before you apply it over your face.
Tips: You can also use this pack as a lip gloss and apply the face pack for long but not more than 30 minutes. And you can use this pack thrice a week.
Use the right Cinnamon
As there are two types of Cinnamon, they are Cassia and Ceylon. Cassia Cinnamon is not suitable for skin, although it is cheaper but toxic for the skin. Ceylon is a lighter and sweeter version of Cinnamon, and it is quite expensive but suitable for all skin types, this type of Cinnamon does not have any side effects on the skin until it is applied in the right amount.
Conclusion
Here are perfect Cinnamon face packs that you can easily make at your home with other natural ingredients. Now you can get rid of skin woes with the help of Cinnamon.