Benefits of Lemon Juice For Skin: Lemon Face Masks
When life gives you lemons, don't just squeeze it in water to consume as a detox drink. You can also use lemon juice to prepare the best face mask ever. There are numerous health benefits of lemons. If you want to save your hard-earned money from visiting expensive beauty salons, try to use lemon and other ingredients to get shiny and healthy skin.
Lemons are full of vitamin C, and it can also act as an antioxidant for your skin. Applying lemon face masks can help you to smooth and shiny skin without any expensive treatment at a skin clinic. One of the biggest advantages of using lemon juice is that it evens out your skin tone and helps you to get rid of acne and scars.
Daily use of lemon on the skin will also help you in fading away all facial discolouration. So, if you want healthy and glowy skin, get ready to use the best lemon facemasks.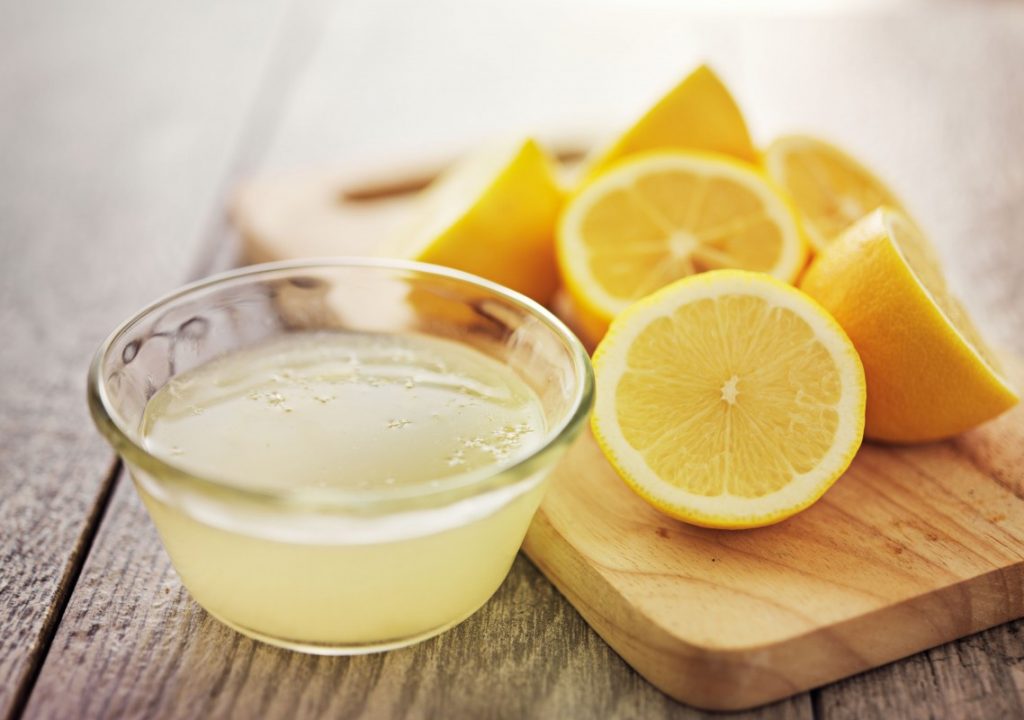 In this article, we will help you to prepare the best lemon face masks by using simple ingredients available at the convenience of your home.
But, before we start knowing about how to prepare the best lemon facemasks, let's know about the major health benefits offered by lemon juice for your skin:
Lemon juice has bleaching properties, and thus, it helps in brightening the complexion.
Lemon contains alpha-hydroxy acid that helps remove dead skin.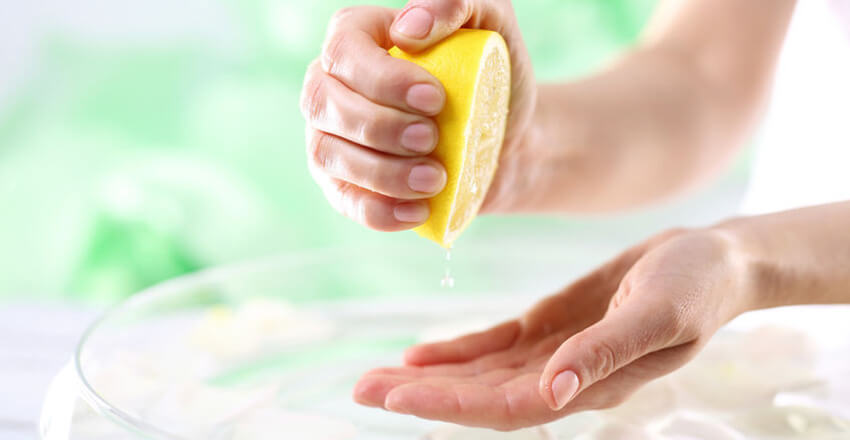 Lemon facemasks can also be helpful in getting rid of dull and dry skin.
Lemon also contains antibacterial and antiseptic properties that can help in getting rid of acne.
DIY lemon face masks can also be helpful to get rid of oily skin issues.
The use of lemon also encourages new cell growth and helps your skin to regenerate and rejuvenate itself.
Since you know about the different benefits offered by lemon, let's start preparing the best lemon face masks.
1. Lemon Facemask for Oily Skin
Tackling oily skin is not an easy task. When you are getting rid of excess oil from your skin, you also need to pay attention that your skin does not lose the needed moisture and hydration.
Ingredients
Rosewater – 1 tablespoon
½ tablespoon of lemon juice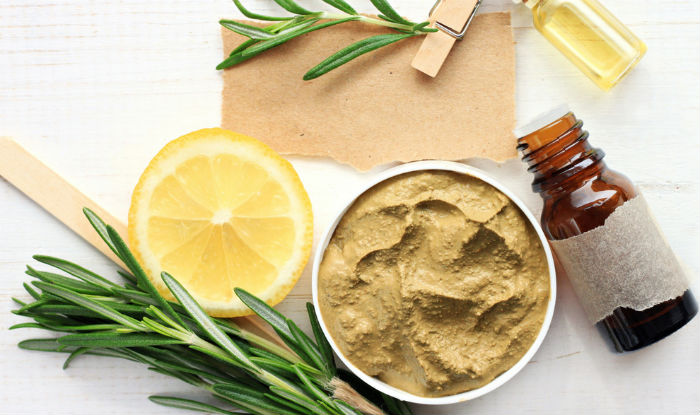 Preparing lemon facemask for oily skin is pretty convenient. Rosewater will help you in hydrating your skin, and fuller's earth will help you in getting rid of oil, bacteria and dirt. To prepare this amazing facemask,
Mix all ingredients together, and prepare an even, thick enough to flatten on the face like paste.
Rinse and wipe your skin before applying this facemask.
Apply the facemask evenly on the skin, and once it dries up, apply rose water on top.
After the second dry, gently rub the mask with the help of lukewarm water or a cleanser and clean it up.
To get maximum benefits, try to apply this facemask at least twice every week.
2. Lemon Facemask for Acne
Facing acne issues can be quite challenging. But the facemask that we will prepare will help you to get rid of all signs of acne, and you will get clean and clear skin within a few weeks of application.
Ingredients
1 teaspoon of lemon juice
The white part of 1 egg
2-3 drops of tea tree oil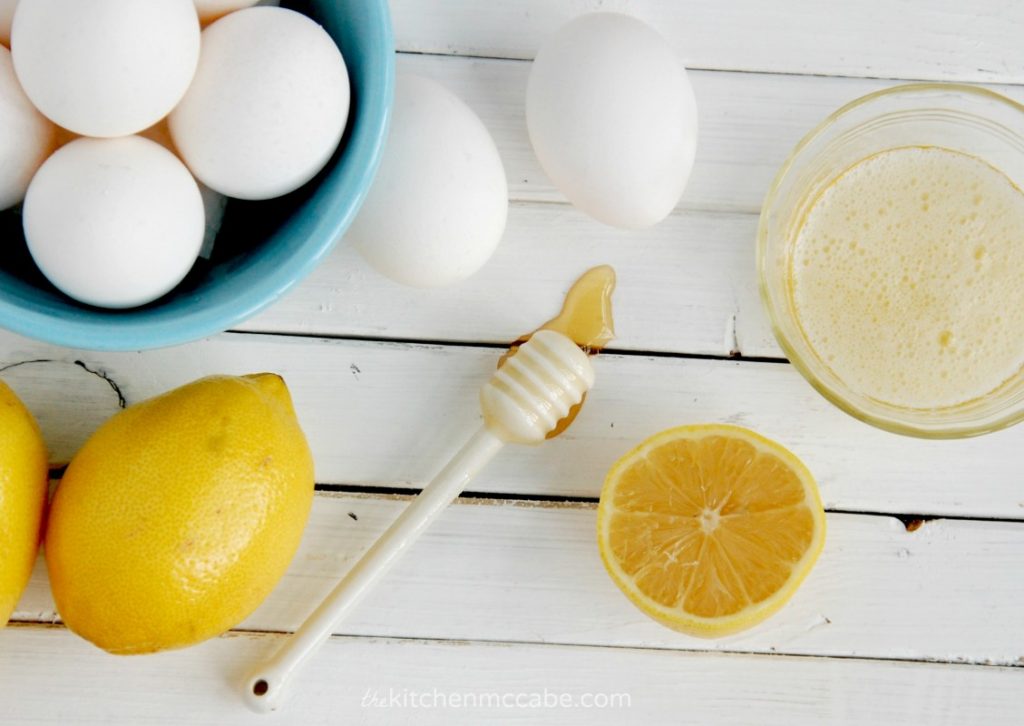 The white part of the egg is quite helpful in getting rid of excessive oil from the skin. This ingredient is helpful in balancing out the skin and reduces sebum production. Regular use of egg whites is also helpful in tightening the skin. The combination of lemon juice and tea tree oil is helpful in getting over acne instantly.
To prepare the egg white and lemon facemask,
Whisk egg white till it is frothy.
Add lemon juice to it and mix well.
Then add tea tree oil to the mix and whisk everything together.
Apply this facemask and wait for at least 15 minutes to see the splendid results.
Wash it off and then apply a gentle moisturizer.
Within four weeks of application of this magical facemask, you will get rid of acne permanently.
3. Facemask for Dry Skin
Getting rid of dry skin can be quite difficult, especially in the winter months. But, using lemon juice can help you in getting rid of dry and patchy skins easily.
Ingredients
2 teaspoons of lemon juice
1 tablespoon of sweet almond oil
2 tablespoon of mashed banana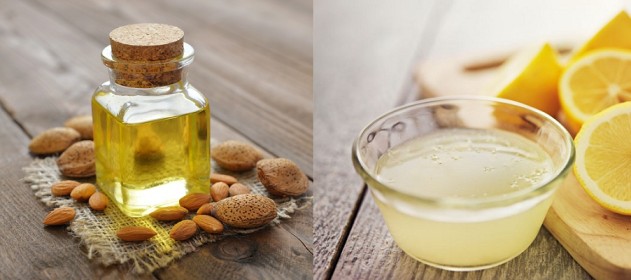 To prepare the lemon facemask for dry skin, collect all these ingredients. These sweet almond oil and Banana are the best ingredients that can help you to get rid of dry skin easily. Both these ingredients have nourishing qualities. The application of this facemask will help you to get soft and supple skin. Lemon juice is also helpful in hydrating and protecting your skin as it has a high penetration power.
Prepare this facemask by mashing bananas well.
Don't leave any lumps when you are mashing bananas.
Add Sweet almond oil and lemon juice to the mixture.
Mix everything properly and apply the facemask on your face.
Keep it on your skin for 10-15 minutes.
Rinse off well and apply a good quality moisturizer on the skin.
4. Anti-Ageing Lemon Facemask
Most people don't know, but lemon is one of the best ingredients that can help you to get rid of all signs of ageing.
Ingredients
2 teaspoons of lemon juice
1 tablespoon of macadamia oil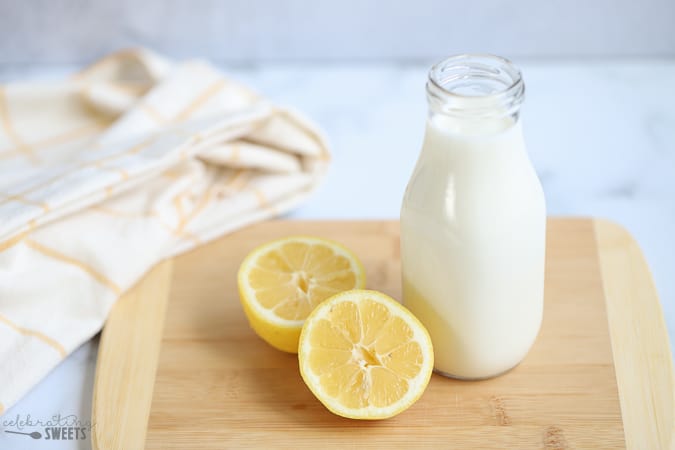 All these ingredients are readily available in every household, and thus, you can easily use them to prepare the best facemask to get rid of all signs of ageing. If visible signs of ageing are affecting your skin, you need the best antioxidants to get rid of those fine lines that come with age. This mask includes all ingredients that can help you in getting rid of all signs of ageing. Another major benefit offered by this facemask is that it is helpful in regenerating and removing dull skin cells.
To prepare lemon anti-ageing ageing facemask,
Mix macadamia oil and lemon juice very well.
Mix powdered milk in the right quantity to get a perfect consistency.
Use a gentle scrub to exfoliate your skin before you use this facemask.
Apply the facemask and leave it for almost 20 minutes.
When the facemask dries out, rinse it off with water.
Apply a gentle moisturizer to get perfect skin without any visible signs of ageing.
5. Skin-Brightening Face Mask
Who doesn't want shiny and glowy skin? But, continuous exposure to pollution, dirt, and dust can negatively impact our skin.
Ingredients
1 tablespoon of lime juice
1 tablespoon of yoghurt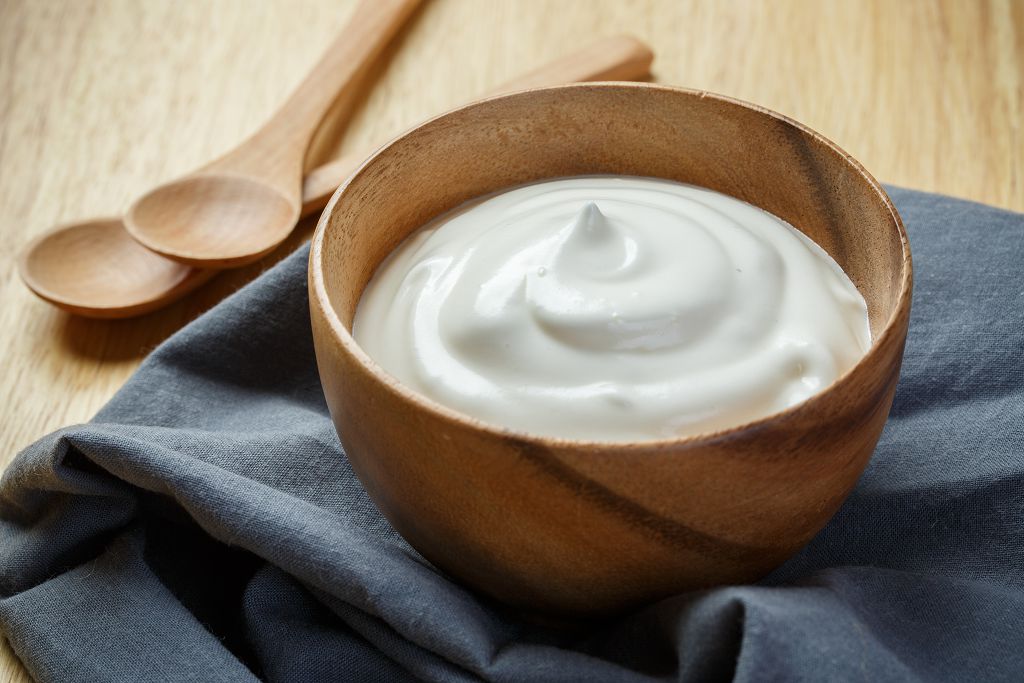 Yoghurt has been one of the best ingredients that turn your skin beautifully in a very short span. Use of lemon and yoghurt face mask will remove the dry and dull layer of skin cells. This face mask is also helpful in reducing acne scars and dark spots from your skin. It will also make your skin complexion even and help you in reducing enlarged skin pores.
To prepare this magical facemask,
All you need to do is to mix the ingredients together and prepare a paste.
Use a brush to apply this facemask well.
Leave the facemask on the skin for almost 15 minutes, take some lukewarm water and rinse your face.
Later apply a moisturizer before you wipe off the face.
Within a month of applying this facemask, you will get bright and glowy skin.
Conclusion
Lemon is best for not just the skin but every part of the body. So, make maximum use of lemon juice by making it a part of your daily routine and by preparing all these facemasks. Let us know which one of these facemasks worked great for your skin.