Spirulina Face Mask Benefits and Recipes
In today's time, many people are using spirulina supplements for better health. But do you know that this natural ingredient also has many other benefits, as it comes with skin benefits, is majorly used to improve complexion. When we use spirulina face masks, it gives many skincare benefits.
Spirulina has been in use by many in recent days due to its fantastic health benefits. It is expected that people use spirulina supplements and add spirulina powder in smoothies or shakes to get maximum benefits from it.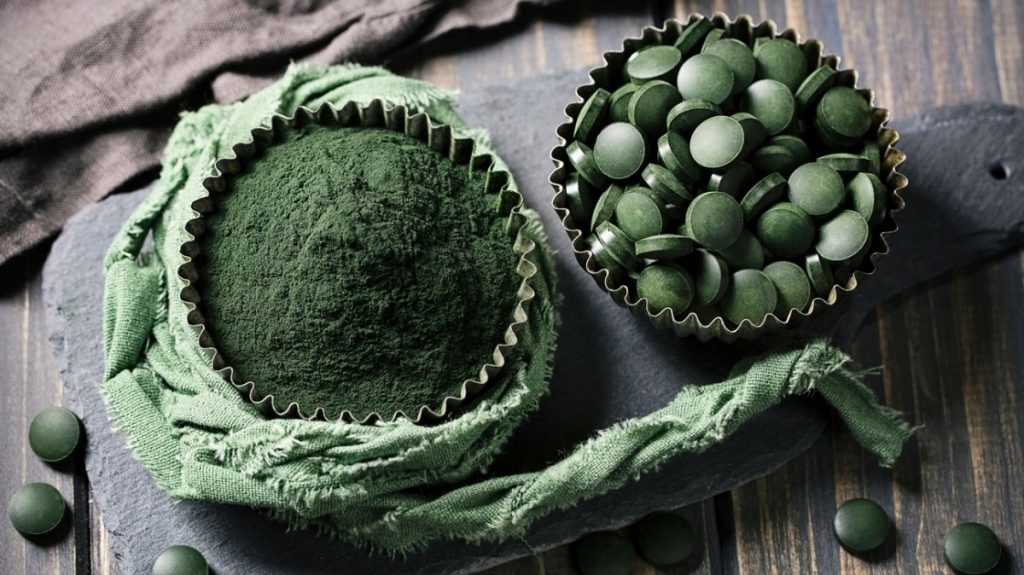 It is an excellent algae source, extremely rich in nutrients, and Spirulina has antioxidant properties. Spirulina comes in blue and green colour and can be easily recognized due to its intense fishy smell. When we talk about its health benefits, it increases energy level, improves immunity, and many other benefits.
Spirulina's best part is you can use it as a skincare ingredient as it is a generous helping ingredient that treats many skin issues, like ageing signs, dark complexion, and more. When we talk about spirulina face masks, they come with different ingredients and are versatile. It improves the skin's stock condition and gives many other advantages that allow you to have a radiant skin tone. When you use a spirulina face mask frequently, you will not require much makeup.
Let us talk about the benefits and uses of Spirulina Face masks.
Benefits of Spirulina
The first and essential benefit of Spirulina is it protects your skin from free radicals. It prevents damage to the skin due to free radicals.
It comes with excellent antioxidant properties, which treat damaged skin cells and prevent premature ageing skin signs. Now you can say goodbye to wrinkles, fine lines, and other ageing signs if you are using a spirulina face mask.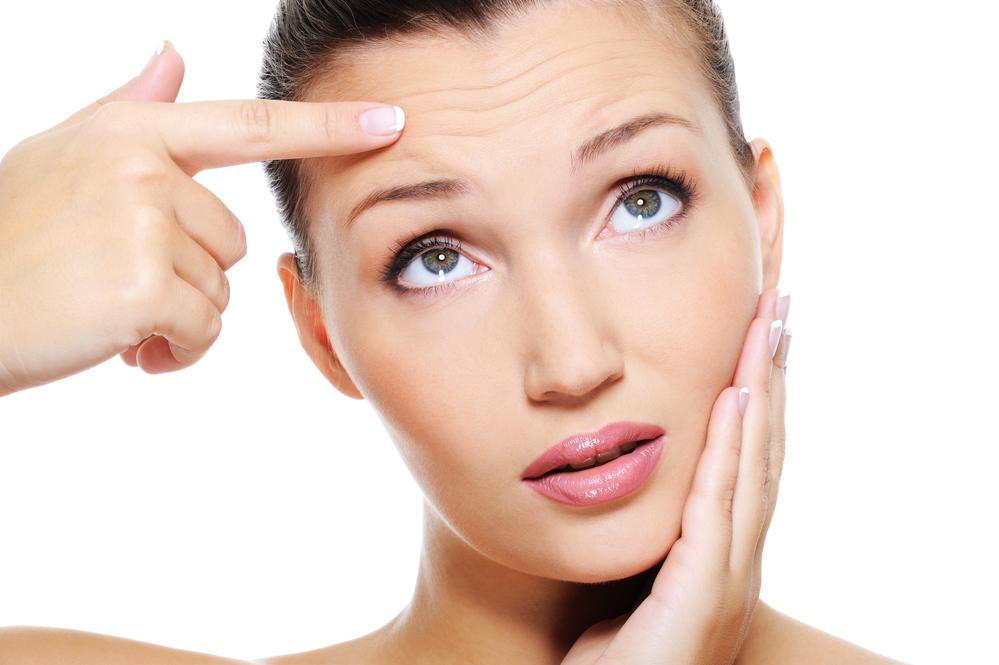 This natural ingredient is full of nutrients that reduce acne spots and dark spots. It has skin discolouration properties.
It helps in detoxification of the skin and keeps the skin healthy and glowing.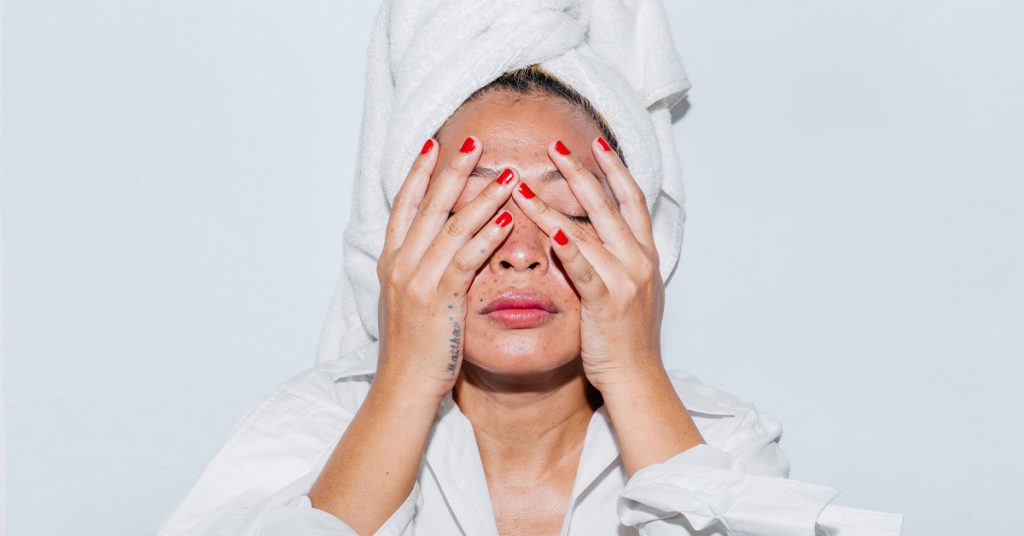 Spirulina comes with anti-inflammatory properties that help treat redness or irritation of the skin. It treats sunburns and soothes the skin.
The antibacterial properties of Spirulina help in treating acne-prone skin and reduce acne. Besides, it also prevents the development of new acne cells.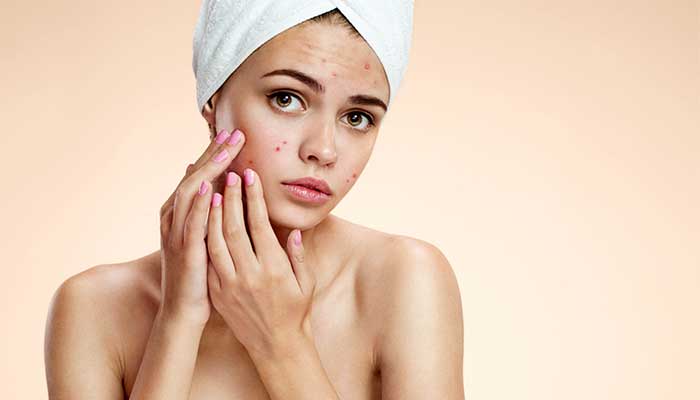 It helps in unclogging pores.
It has healing properties, which allows the skin to heal faster and regenerates the skin cells.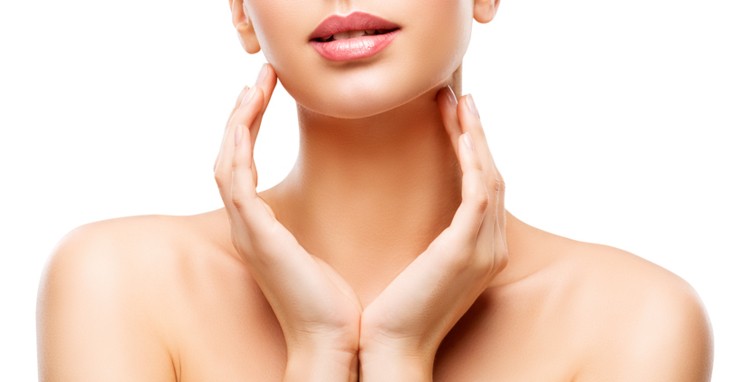 Spirulina helps in brightening the skin and gives a youthful look.
It is suitable for all skin texture types; no matter if you have oily skin or dry skin, you can use a Spirulina face mask anytime without any worries.
Uses of Spirulina
1. Spirulina Face Mask for Acne
If you are among those who are suffering from acne-prone skin, then definitely you are looking for a perfect face mask that hydrates your skin, nourishes your skin, and works as a deep cleanser. So when you add Spirulina with Kaolin clay and green tea, you will get a perfect face mask that deep cleanses and detoxifies your skin. Another ingredient you can add to this face mask is tea tree oil; when you add this ingredient with Spirulina, it shows its excellent antibacterial properties and is a perfect acne treatment. To make this face mask:
You need to get a bowl, mix all ingredients.
You will need one tablespoon of spirulina powder, one tablespoon of kaolin clay, cooked green tea, and a few drops of tea tree oil.
Mix all of them and make a consistent paste. Apply the mask for 15- 20 minutes, then wash it off with warm water.
To get wholly rid of acne, don't forget to apply this mask once a week.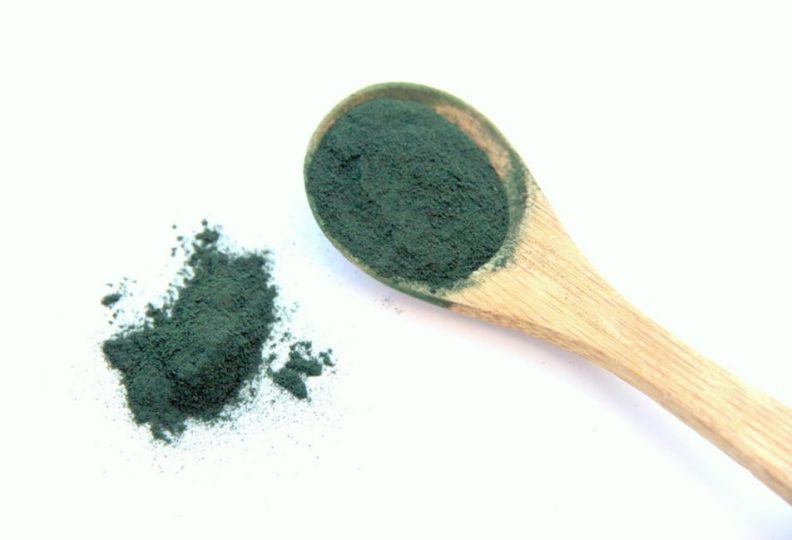 2. Spirulina Face Mask for Dehydrated Skin
Now comes the best face mask for hydrating and refreshing your skin. All you require is spirulina powder and aloe vera gel. We all know that aloe vera gel is a perfect moisturizer for dry skin, and it provides all necessary moisture to the skin, keeping it hydrating always. To make such a face mask:
You get yourself a bowl and add one tablespoon of Spirulina and two tablespoons of aloe vera gel.
Make a consistent and gentle paste.
Then apply it all over your face for 15 minutes.
Wash your wash gently with lukewarm water and see the changes in quite a couple of days; it is recommended to apply this face mask twice a week.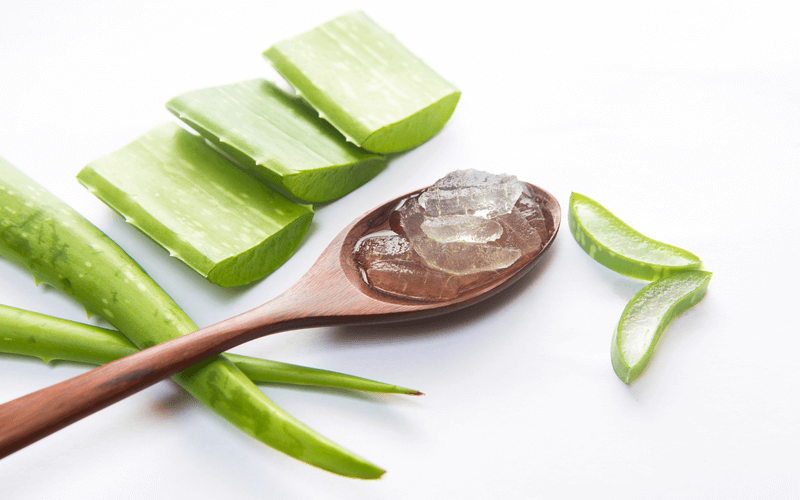 3. Spirulina Face Mask for Oily Skin
Many people think that oily skin does not require any hydration; this is a misconception. In reality, oily skin is the most dehydrated skin type. But you can get rid of oily skin if you use this fantastic spirulina face mask twice or thrice a week. All you need to get is Spirulina and honey.
Get a small bowl, mix one tablespoon of Spirulina, and two tablespoons of honey.
You must add and mix them gently to make a smooth paste.
Mix both ingredients in a bowl, make a paste, and then apply it all over your face after a scrub.
Rinse your face with warm water, and then apply moisturizer.
As we all know, honey is a natural ingredient with many healing properties; it prevents bacteria from forming and entering. It provides all-natural moisture to the skin and helps in the detoxification of skin cells. It does not leave the skin greasy. Instead, it deeply cleanses the skin.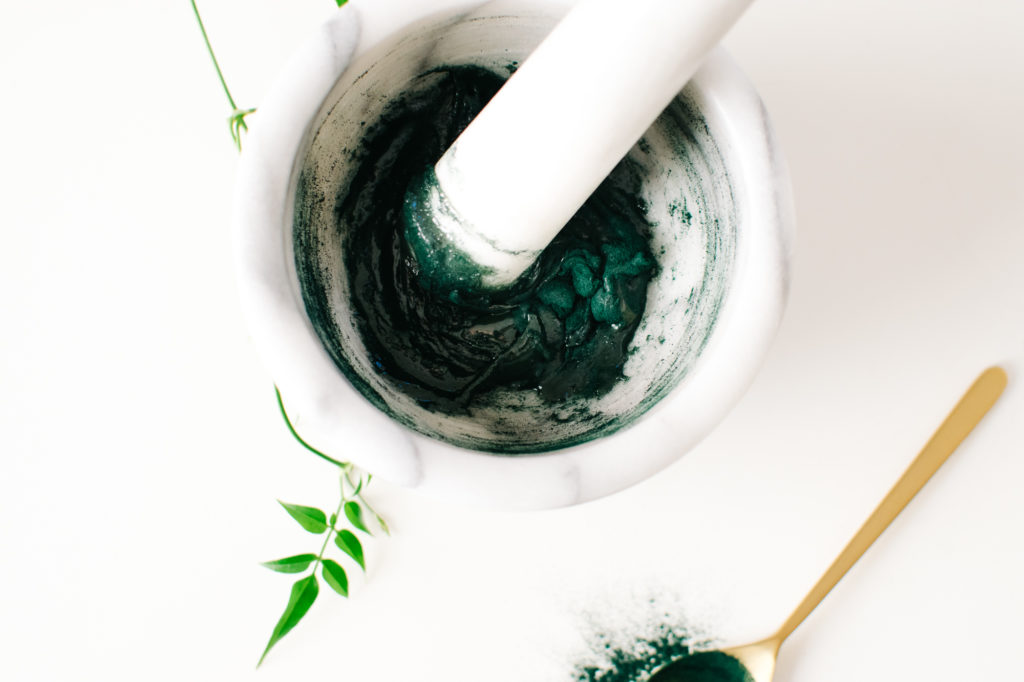 4. Spirulina Face Mask for Dry Skin
Now comes the face pack that gives you many skin benefits like rid of dull skin, better complexion, dry skin, and more. All you would require for this face mask is two tablespoons of spirulina powder, one banana, and one tablespoon of greek yoghurt. When we add yoghurt to a face mask, removing all dead and dry skin layers replenish your skin. When we talk about bananas, it is a great ingredient that removes dry patches and improves skin elasticity.
You need to mix all three ingredients in a bowl; make sure you mash banana property
Mix them with yoghurt and Spirulina gently to smooth paste. Before you apply this face mask, make sure you wash your face gently and apply the mask on the wet face. Keep the mask for 15 minutes, and then rinse it off with a face wash.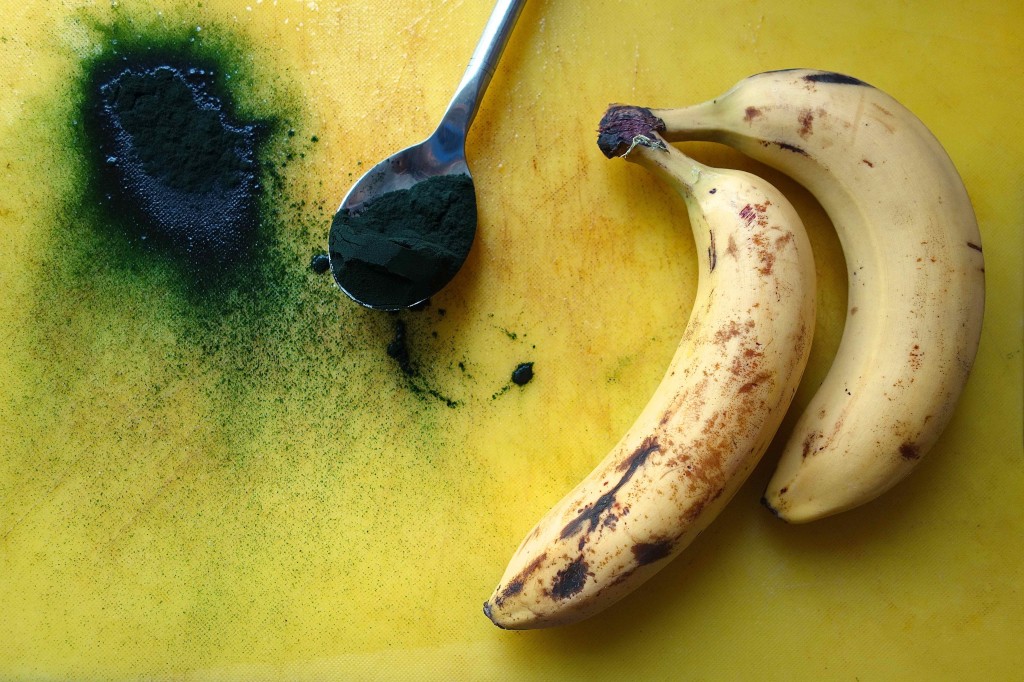 5. Spirulina Face Mask for Aging Skin
If you are facing premature ageing signs, then you must make this spirulina face mask. Ageing signs like wrinkles, fine lines, and blemishes are common, but you can reduce them with a perfect face mask with antioxidant and antibacterial properties. This is what this face mask does; it protects your skin from ageing signs and bacteria that lead to ageing factors. You need three natural ingredients that are Spirulina, castor oil, and Vitamin E oil. Mix all three ingredients well, and apply the face pack for 15 minutes. This face pack moisturizes your skin layers and provides necessary nourishment.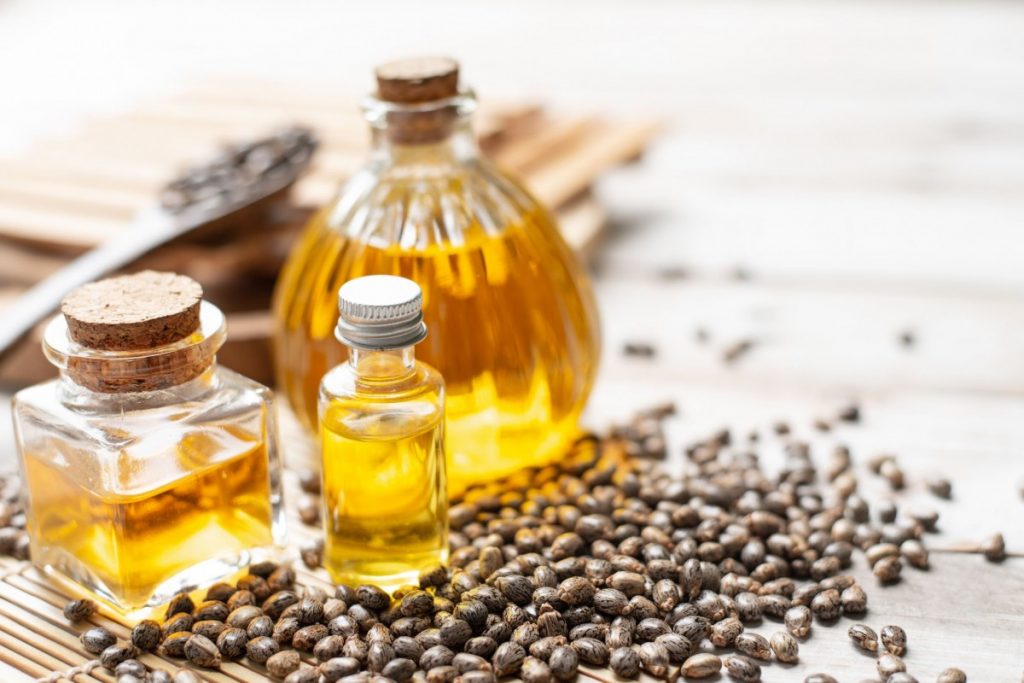 Conclusion
So here are all the benefits and uses of a Spirulina face mask. You can choose the best face mask that suits your skin type. Now get glowing and refreshing skin using Spirulina and all-natural ingredients and make your homemade face mask without spending hundreds of dollars.