Orange Peel Powder- Skin Benefits and Uses
It is a fact that you may have spent hundreds of dollars on buying skincare products, but are they worth it? We must know that all skincare products that we get in the market are full of chemicals, so why not use homemade ingredients to combat skin woes. Here we will discuss orange peel powder and its skin benefits. Orange peel powder is entirely a natural ingredient with several skin benefits and gives you glowing and firmer skin.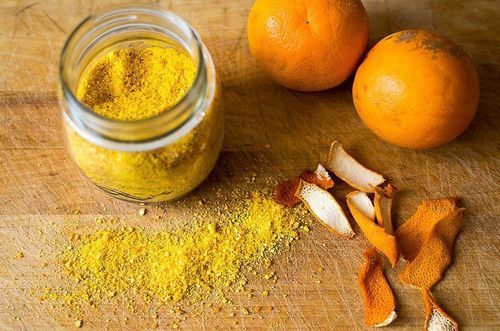 Orange peel powder is famous due to its healing properties, and it is mostly present in many cosmetics. Orange peel powder is used in various face masks and scrubs, which results in better skin texture and tone. There are multiple reasons why you should try orange peel powder.
You can easily buy orange peel powder from any retail store, or the best way is to make your powder, which gives you surety about its originality.
If you are wondering how can you make orange peel powder, then you must follow the below steps:
Peel a few oranges from a sharp knife, only get an outer layer of orange
Now spread the external parts in a tray and cover them with a thin cloth
Dry them for 2-5 days until it gets crispy
Now you need to put all orange peels into a blender and make a powder
Your orange peel powder is ready to use; keep it in an airtight container so that you can use it again and again.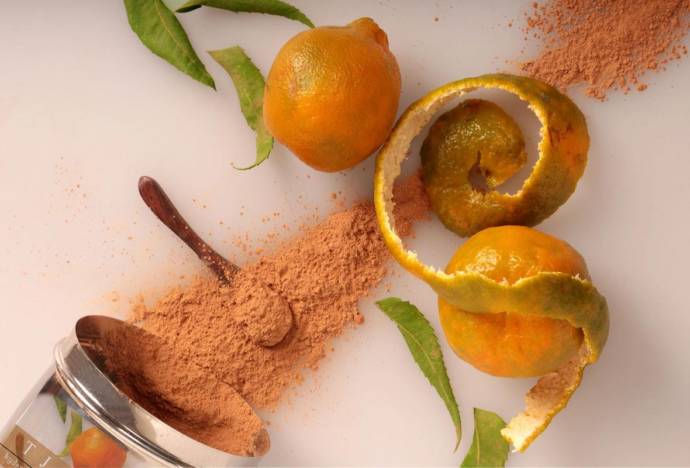 Benefits of Orange peel Powder for Skin
As we all know, orange is a fruit rich in Vitamin C; it is full of antioxidant properties. It helps in protecting the skin from free radicals and fights against ageing skin
signs.
Vitamin C is useful for brightening the skin complexion and gives a shining skin texture.
Orange peel powder is responsible for treating acne as it unclogs the pores and helps in removing blackheads.
Orange contains citric acid, which is a great product to reduce dark and acne spots.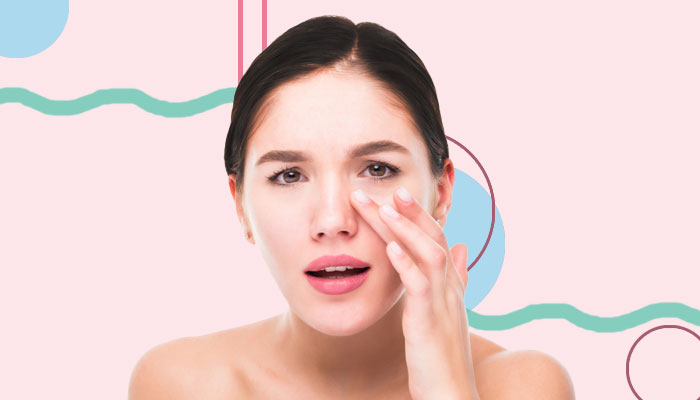 Orange peel powder comes with many anti-inflammatory effects, so it soothes skin and protects the skin from harmful UV Rays; it helps treat damaged skin due to sun rays.
Orange peel powder improves skin elasticity and enhances skin tone.
Calcium present in orange is responsible for renewing damaged skin cells and regenerates skin cells.
It is responsible for collagen production, which is essential for skin health.
Orange peel powder face masks give a refreshing appearance to dull skin.
Uses of Orange Peel Powder for Skin
When we talk about various uses of Orange peel powder, then the first thing you must know that you can easily make its face mask and scrubs at home and by adding natural ingredients that are readily available in every kitchen.
Orange Peel Powder Face Masks
Here are a few orange peel powder face masks that you can make at home.
1. Orange peel, Aloe Vera Gel, and Cooked Rice Face Mask for Skin Brightening
For this homemade face mask, you need only three ingredients; they are a half teaspoon of orange peel powder, two teaspoons of cooked rice, and one tablespoon of aloe vera gel.
All you need to do is:
first, mash the cooked rice, make its smooth paste
add the other two ingredients and mix it well to make a consistent paste
apply it on your face for 15 minutes.
This orange peel powder and rice face mask will give your skin a soothing effect and adds glow to your look. It is a perfect homemade face pack for skin brightening and provides all nutrients to treat damaged skin cells.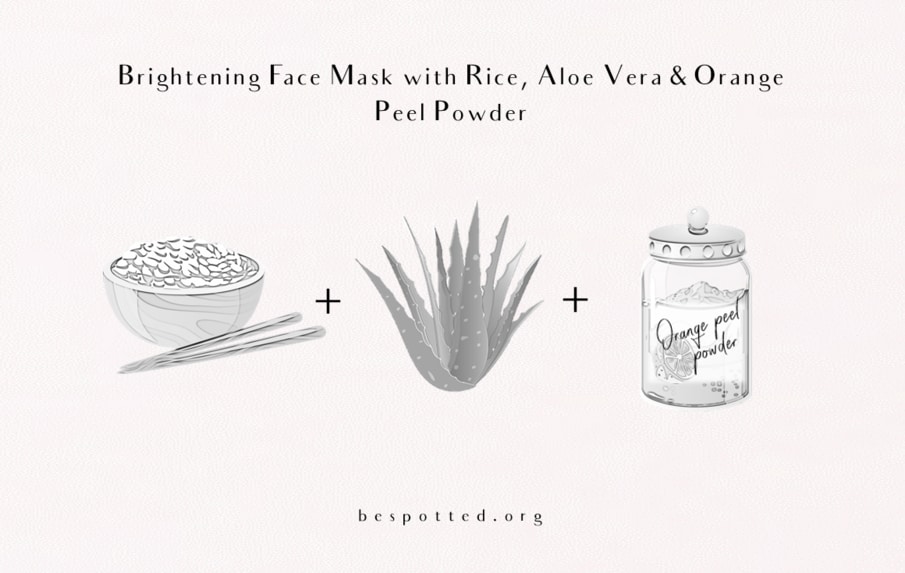 2. Orange peel powder and Yoghurt Homemade Face Mask
This orange peel powder and yoghurt face pack will help you have brightened skin and a great pack that reduces acne scars. You need three ingredients to make this face pack; they are one tablespoon of powder, one tablespoon of yoghurt, and one tablespoon of oatmeal powder.
All you need to do is:
mix all three ingredients gently and make a consistent paste.
apply the face mask all over your face for half an hour, then wash it with cold water.
Yoghurt is present in this face pack is responsible for exfoliating skin and gives a soothing skin texture. Oatmeal is full of anti-inflammatory properties that soothe the irritation of the skin.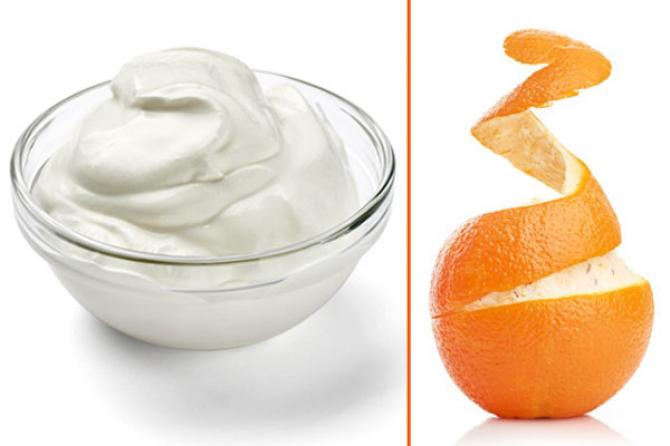 3. Orange Peel Powder, Milk, and Honey Face Mask
When you add orange peel powder with honey and milk, it will give all essential nutrients to the skin, moisturize the skin and give a radiant look. This face pack will fade away all scars and protects the skin from premature ageing signs. You need only one tablespoon of an orange powder, two tablespoons of milk, and one tablespoon of honey; make a paste, and apply the paste on cotton balls. Apply the cotton balls on your face for 10 minutes and then rinse it with water.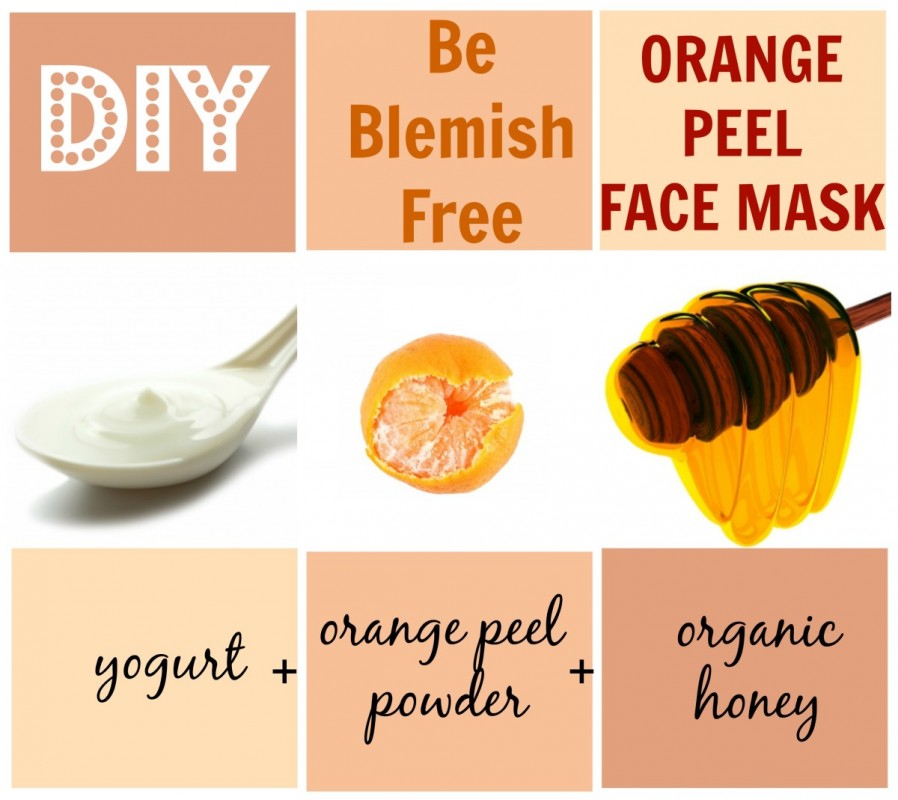 4. Orange Peel Powder and Kaolin Clay Face Mask
This homemade face mask is excellent as it deep cleanses the skin. It prevents the skin from acne and pimples. Kaolin Clay is responsible for unclogging the pores and adds glow to the face. You have to mix one tablespoon of powder with two tablespoons of clay and then apply it over your face to see the skin's deep cleansing's fantastic results. This face mask will purify your skin and give you soft skin.
Orange Peel Powder Scrub
1. Orange Peel Powder and Brown Sugar Scrub
Orange peel powder scrub is also the best way to get the skin benefits of orange. It helps in removing all dead skin cells and gives a smooth look. This orange peel powder face scrub with brown sugar will rejuvenate your skin and provide healthy skin.
To make this scrub, you need to get one tablespoon of orange peel powder, one tablespoon of brown sugar, and a few olive oil drops. Now create a consistent scrub and apply a scrub on your face. Now keep massaging the scrub for 15 minutes, then wash it with cold water and apply a chemical-free moisturizer.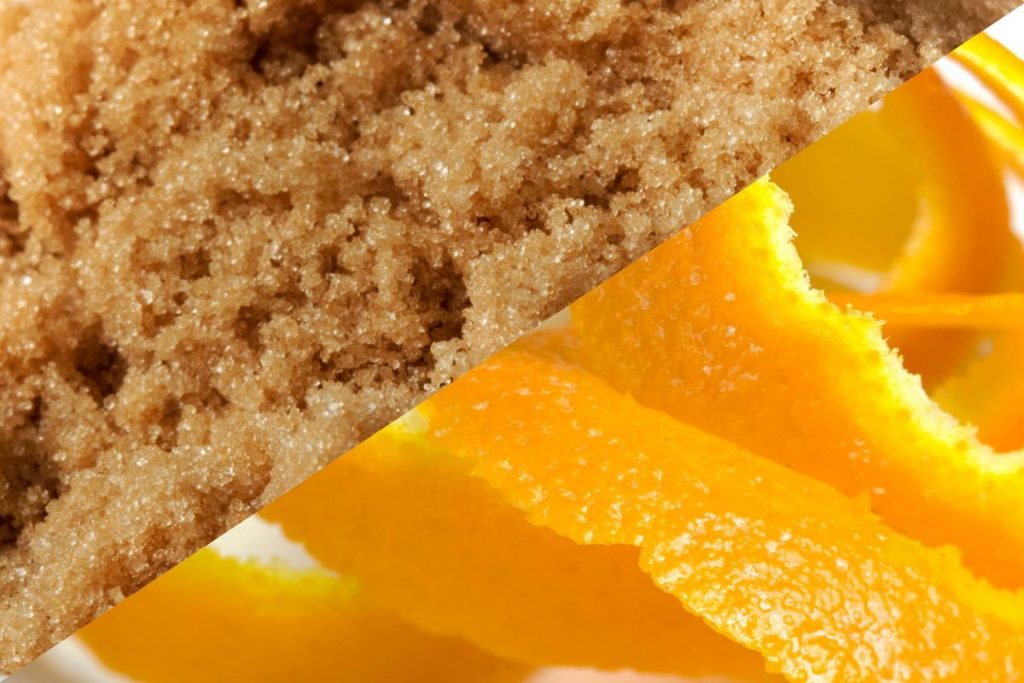 2. Orange Peel Powder, White Sugar, and Coconut Oil Scrub
Now comes the best body scrub for skin brightening. It is not the only face that needs nourishment, but our body also requires essential nutrition. This face pack comes; in this scrub, you need to mix Orange peel powder with white sugar and coconut oil.
You get yourself one tablespoon of powder, two tablespoons of white sugar, and one tablespoon of coconut oil. We all know that sugar is an excellent scrubbing ingredient, which stimulates collagen production and helps attract moisture to the skin. Coconut oil helps in providing essential oil for nourishing skin cells.
You need to mix all three ingredients till you make it like wet sand. Then apply the scrub on your body and face and keep massaging the area for 15 minutes. Now wash the scrub and apply moisturizer.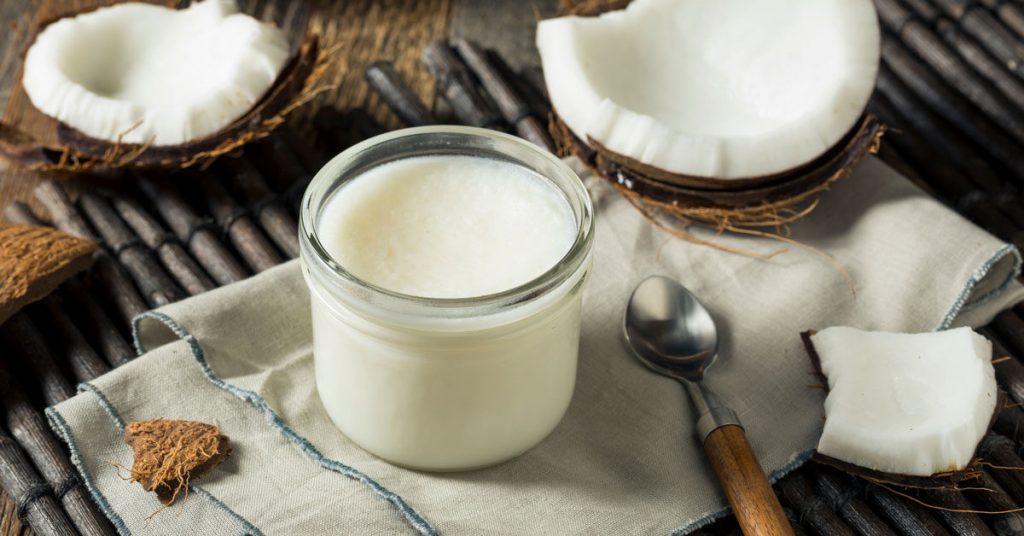 Conclusion
Now say goodbye to expensive skincare cosmetics. You can make your orange peel powder to enjoy its skin benefits. There are many face masks and scrubs that you can make with the help of orange peel powder. You will get shiny and healthy skin if you use any of the above orange peel powder face masks or scrub.
Let us know if you try any of these in the comments below.