Jojoba Oil Face Mask & Benefits
Wonders of Jojoba Oils!
Brief:
Before digging into the wonders that Jojoba oil does, let us just know its origin and extraction to have the correct and accurate and prior information about what we use. The jojoba plant is a herb and is generally found in the southwestern part of the United States, i.e., the desert regions such as Mexico, Arizona, and Southern California. From the seed of this plant the oil-like wax, which is the jojoba oil, is extracted.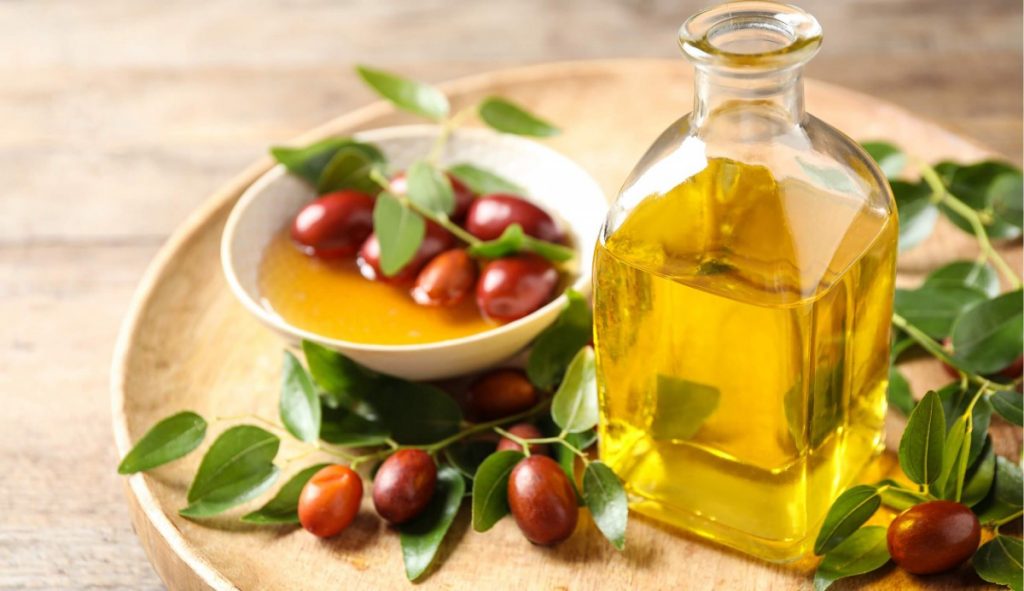 Jojoba, biologically referred to as Simmondsia Chinensis, is a long-living, perennial, and a drought-resistant shrub. Its oil, contrary to what people believe, isn't an oil but a liquid wax. It looks like sebum, which is the natural body oil production. Thus, it reduces the natural rate of the body's sebum production, thereby restoring the skin's pH balance. Due to this feature of jojoba oil, it is highly beneficial for every type of skin, normal, oily, dry, or a combination of both. Apart from this, the oil contains an abundance of essential fatty acids, vitamin E, sterols, and antioxidants, thus delivering a good amount of ceramides, which keeps the skin cells hydrated. Thus, it is safe for people to use it on their skin. However, it is not safe for ingestion.
Jojoba oil is highly useful for absorbing topical drugs. Also, due to high content wax esters, it is useful in the repair of dermatoses with other skin issues, for example, eczematous dermatitis, AD, acne, and seborrheic dermatitis. Jojoba oil has also found its use as an anti-inflammatory. Thus, it has uses in various skin conditions such as WH, skin infections, and skin ageing.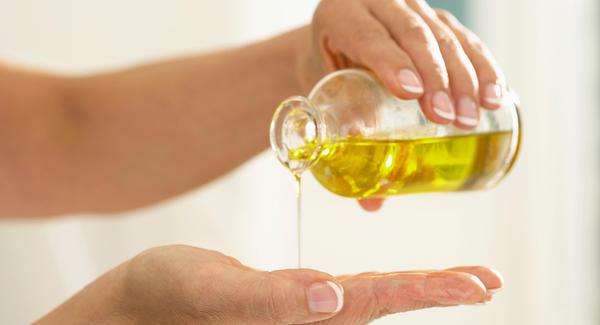 It also exhibits high stability for oxidation and is quite immune to degradation. In the 1970s, the cosmetic industry experimented with this and added it to their beauty lines. Thus, today, there are various cosmetic formulas in the beauty industry that use jojoba oil for hair, skin, and nail products. It is majorly used in the manufacturing of moisturizers and sunscreen lotions.
Now that we have a fair idea about what, where, when, why, and how of jojoba oil, let us explore the various ways jojoba oil can be used in different products.
Uses of Jojoba Oil
If we have not talked about jojoba oil enough, there are many other things that can be tried with jojoba oil for experiencing its wonders. Due to its extraordinary and magical properties, there is a melange of products that use oil as the key ingredients. Below, we are listing a few:
Chlorine protectant
Body Lotion
Sunburn Creams
Moisturizers
Face wash
Shaving Prep Cream
Foot softener
Cuticle Treatment
Hair Treatment
Apart from all of the uses above, there are many jojoba oil face packs that are readily available in the market. However, it can also be made at home with DIY face masks. It will be a great addition to not only your regular skincare regimen but also your hair care. Below are a few ways of preparing a jojoba oil mask at home to save your money and your skin as well. Let us start with the magic!
Types of Jojoba Oil and face masks
After the oil is extracted from the seed, it is processed in 3 forms.
First comes:
Lite Jojoba: It is also often called the bleached jojoba. Cosmetic products are preferred to be natural than being white in colour. Therefore, this jojoba is preferred as it has been bleached to transparent liquid. Hence, the colour and texture of the cosmetic products remain unchanged. Jojoba is naturally golden in colour. Long exposure to sunlight bleaches it. Even then, it can be used in that state.
Winterised Jojoba: This is an impure form of jojoba. The fact that jojoba melts at ten °C makes it difficult to use in cold regions. To prevent this, another oil is added to lower the temperature at which the mixture would turn solid. Pure jojoba becomes solid after attaining ten °C.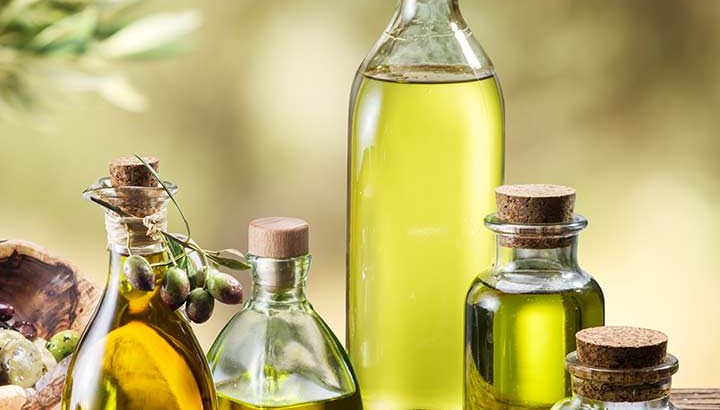 Golden Jojoba: This is the purest form of jojoba. It is often called Virgin Jojoba Oil or Cold Pressed Jojoba Oil. The color of this jojoba is clearly golden. The state remains liquid at room temperature. Sometimes it does turn solid, but luke heat (even by rubbing hands over the container) can bring it back to the initial state. Fully developed seeds from the plant are mechanically refined to make this oil. If the seeds aren't fully grown, they tend to give a greenish tinge. This jojoba is the most natural jojoba present. Cosmetic Industries prefer to use this form for their exclusive products.
Another one:
Jojoba wax esters: Another method of extraction is by heat and solvents. Jojoba oils extracted from this method are tagged as "100%" pure but contain the remaining of the solvents used. In this process, the jojoba also loses its natural vitamins. Any jojoba product is not pure if it is not "cold-pressed."
Homemade Jojoba oil face masks
Natural products are widely preferred nowadays because of their purity and natural properties. As already said, Jojoba oil is one of those natural products which is suitable for all skin types due to the abundant presence of essential vitamins.
1. Clay Mask
Clay has the natural property to remove excess oil from our skin. Also, it helps in the prevention of various forms of acne, which happens due to dirt and oil clogged in pores.
Hence the mixture of Clay, Jojoba Oil and honey gives a magnificent glow to the skin.
Ingredients:
Two tablespoons of clay
Six drops of jojoba oil
Half tablespoon of honey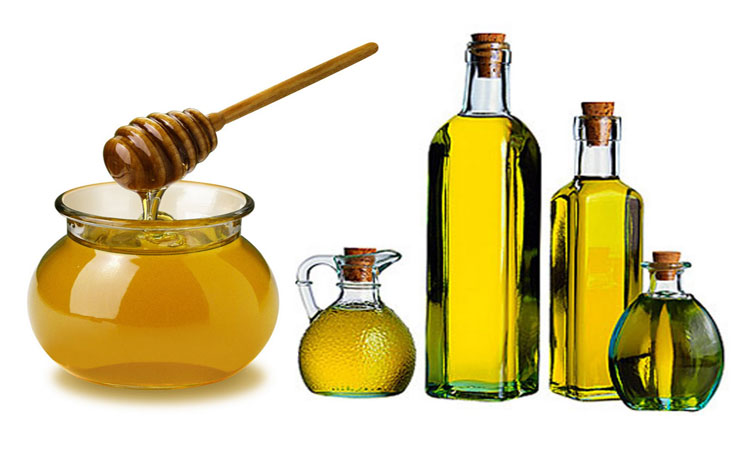 Steps to make it work:
Step 1: Mix all the ingredients and make the mixture smooth.
(Note: Leave no lump in the mixture.)
Step 2: Apply it equally throughout the face.
Step 3: Sit back and let it dry for 30 peaceful minutes.
Step 4: Once it's completely dry, wash, and rinse with cold water.
Use this face pack twice a week to ensure getting beautiful and glowing skin at home.
2. Honey Mask
Natural honey has bacteria balancing properties, thus keeping the skin safe from acne. Also, it is useful in acting as a natural exfoliator as it removes the dead and dull cells of the skin, thus bringing out the new skin cell underneath.
Ingredients:
Raw honey: One tablespoon
Jojoba oil: Half tablespoon
Strawberry: 2 pieces
Lemon juice: Half a tablespoon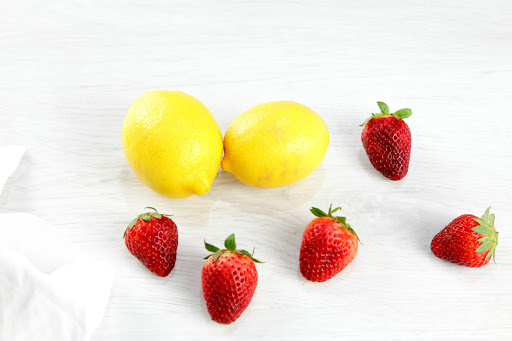 Steps to make it work:
Step 1: Mash the strawberries.
Step 2: Take all the ingredients in a bowl and mix it properly.
Step 3: Apply it on the face evenly with a slight massage.
Step 4: Let it rest for 20 minutes.
Step 5: Rinse in warm water and wipe your face with a soft clean cloth.
3. Aloe Vera Mask
As you know, Aloe vera already tops the chart of natural products for the treatment of burns, acne, and dry skin. Apart from this, it also contains antioxidants and enzymes along with Vitamin A and C.
Ingredients:
Aloe Vera gel: 3 tablespoon
Jojoba oil: 2 tablespoon
Essential oil: Half tablespoon
If you do not have fresh aloe vera gel then check out this: Best Aloe Vera Gels For Skin In India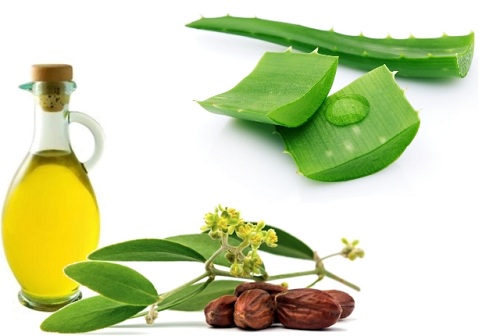 Steps to make it work:
Step 1: Mix all ingredients at once and accurately.
Step 2: Apply it on the face evenly.
Step 3: Leave it for 20 minutes.
Step 4: Wash your face with warm water.
It is advised not to step out in sunlight for best results.
4. Oats Face Pack
Oats provide a great deal when it comes to skincare. It acts as a cleanser, removes excess oil, treats dry skin, treats acne, and even removes dead cells of the skin.
Ingredients required:
Uncooked Oats: Half a tablespoon
Honey: One and a half tablespoon
Yoghurt: One and a half tablespoon
Coconut Oil: One and a half tablespoon
Jojoba Oil: 4-5 drops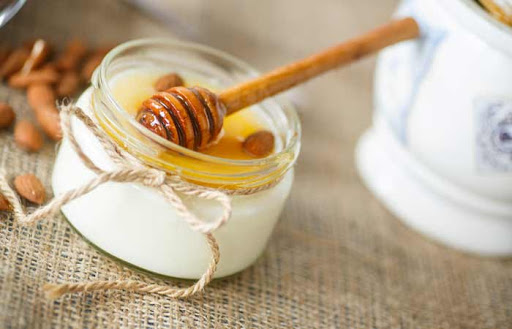 Steps to make it work:
Step 1: Make a fine paste.
Step 2: Apply it to your face and parts of your neck.
Step 3: Let it dry for 20 minutes.
Step 4: wash your face softly with warm water.
Use this once a week to make your skin radiant, glowing, and fair.
5. Jojoba Oil Face Pack
This is the simplest face mask out of all the above.
Ingredient required:
Jojoba Oil: Two tablespoon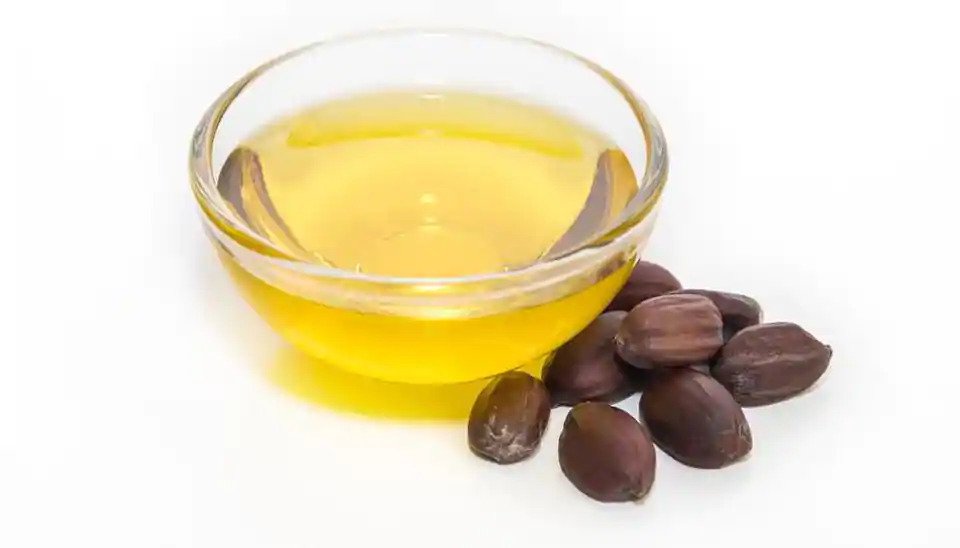 Steps to make it work:
Step 1: Take the oil in your hand.
Step 2: Massage it in an equal number of clockwise and anticlockwise motions.
Step 3: Rest it for 15 minutes after massaging for 10 minutes.
Step 4: Rinse your face with warm water and a soft cloth.
Use it daily on your skin for a week to make your skin smooth and soft.
These are a few of the jojoba oil face masks that can be prepared at home. Having said all of that, be careful about while using the jojoba oil straight or adding it to any products. This note is for beginners. The directions and doses should be carefully read before using to avoid any issues later.