Best Makeup Remover Water and Wipes in India
Women love putting on makeup, but a surprising number of them are extremely lazy when it comes to removing it. Some even go to bed without removing it, not knowing or perhaps knowing the damage this laziness can cause. It is the worst thing to do to your skin. You must always remove your makeup with a good makeup remover. In fact, you get good wipes and solutions that work as a quick fix so that you can wipe your face clean without much fuss.
To help you choose a good makeup remover, we have rounded up some of the best ones available.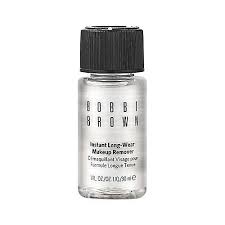 This is a brand that celebrities swear by. It is extremely gentle on the skin and removes waterproof eye makeup and any long-wear makeup. It works on a 'dual-phase formula' that acts quickly. Also, this product is sulfate, phthalate, paraben, sulfite and gluten-free.It is also vegan
Pros
Pulls out traces of all skin impurities
Dual-phase formula
Extra gentle
Vegan
Cons
Check the cheapest price on Amazon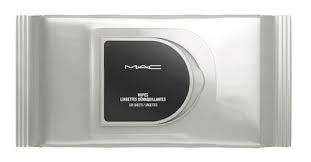 M.A.C is a big brand in the cosmetic industry, and its makeup removing wipes are extremely popular. They are convenient and easy to use. These are so good that just one wipe can cleanse your face thoroughly. The wipes are enriched with Vitamin E and are gentle. They are perfect for sensitive skin owing to their non-acnegenic properties.
Pros
Excellent for cleansing waterproof makeup
Hydrates and conditions skin
Non-acnegenic
Cons
Check the cheapest price on Amazon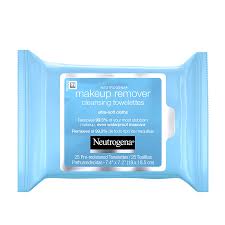 These towelettes by Neutrogena are ultra-soft and dissolve makeup. They also clear mascara absolutely cleanly. These are gentle on the skin and have a mildly relaxing aroma. They are neither dripping wet nor dry – just moist enough to cleanse your face.
Pros
Ideal for acne-prone skin
Can cleanse mascara
Mild fragrance
Affordable price
Cons
Check the cheapest price on Amazon
These are soft wipes to remove makeup and do not irritate the skin. The size is quite big, and you can wipe your face clean of all makeup using just one wipe. It is also good for removing kajal but does not remove mascara easily, especially if your mascara is waterproof.
Pros
Easy to carry
Does not irritate skin
Good for people with sensitive eyes
Cons
Does not remove waterproof makeup easily
Expensive
Check the cheapest price on Amazon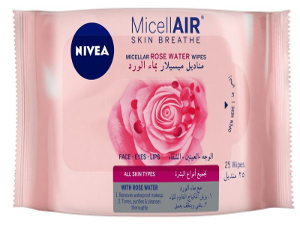 These convenient wipes can cleanse your skin with a single swipe, whether you are too lazy to wash or just plain tired. They are doused in rose water and can remove the most stubborn make easily. Nivea wipes are suitable for all types of skin and do not make your skin oily.
Pros
Removes stubborn makeup
Ideal for acne-prone skin
Inexpensive
Suitable for all skin types
Cons
Check the cheapest price on Amazon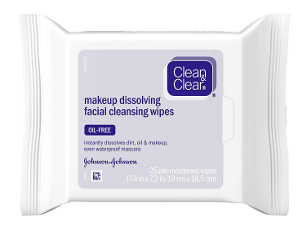 These wipes are extremely gentle on the skin and do not dry it out. They cleanse the skin of all makeup easily. These wipes even clean your waterproof mascara and eyeliner thoroughly. They are oil-free and budget-friendly.
Pros
Budget-friendly wipes
Oil-free
Can clean waterproof makeup
Does not sting
Cons
Check the cheapest price on Amazon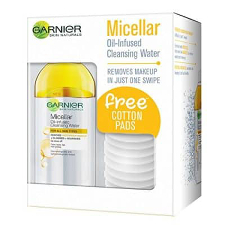 This skin cleaning solution from Garnier helps cleanse the makeup from the skin gently. It is a one-swipe formula that comes in handy when you are in a hurry. This oil-infused micellar water is rich in minerals and vitamins that nourish your skin after cleansing it. It does not contain alcohol and is a blend of natural ingredients.
Pros
Contains argan oil
Gentle on the skin
Non-sticky
Rich in minerals and vitamins
Suitable for all skin types
Cons
To be applied in large quantities.
Check the cheapest price on Amazon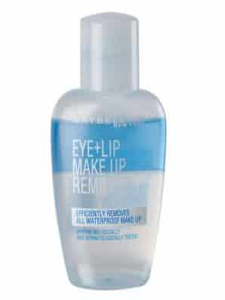 This makeup remover is twice more effective than any other brand. It is available in a small bottle that can be carried about everywhere. This product can remove any kind of makeup, whether waterproof or not. In addition, it also hydrates and moisturizes your skin.
Pros
Available in a portable bottle
Can remove waterproof makeup also
Pleasant smell
Dermatologically tested
Budget-friendly
Cons
Not suitable for sensitive skin
Check the cheapest price on Amazon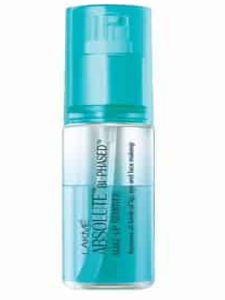 Lakme is one of the most popular brands in India. It is a well-known cosmetic brand that also has this extremely effective makeup remover that leaves your skin fresh and grease-free after you use it. This product is safe and perfectly fine to use on sensitive skin.
Pros
Removes makeup quickly
Perfect for people with sensitive skin and eyes
Leaves skin fresh and hydrated
Cleanses deep-seated impurities
Affordable price
Cons
Check the cheapest price on Amazon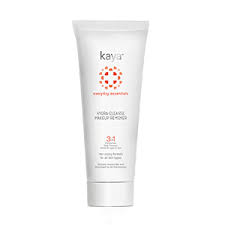 This is a non-greasy formula that contains hazel and cucumber extracts. It removes your makeup completely and nourishes your skin in the process. This solution tightens the pores and soothes the skin. After cleansing your face with this makeup remover, your skin will be able to breathe freely. It is an alcohol-free formula that also removes waterproof makeup and eye makeup effectively.
Pros
Removes waterproof makeup
Soothes skin
Stimulates cell renewal
Clears skin blemishes
Prevents blackheads by unclogging pores
Cons
Check the cheapest price on Amazon
Buyer's Guide
It is necessary to remove makeup at the end of the day because they cause acne, whiteheads, and blackheads. Not all makeup removers are good for every type of skin. Here are the different kinds of makeup removers. Read to know which is the best one for you –
Makeup Wipes
These are wet wipes soaked in oil or cleansing milk. They have oil dissolvers that work to unclog pores and clean the skin of all impurities, thus leaving your skin dewy fresh. But these wipes are slightly expensive. The advantage is that they are easy to carry and convenient to use.
Micellar Water
Micellar water is excellent for sensitive skin. It is a gentle product that is soap-free and cleans the dirt, oil, and makeup from your face, leaving it clean and hydrated. It is especially good for waterproof or long-lasting makeup.
Oil-Based Makeup Remover
These liquid makeup removers are oil-based that can clean the skin of all makeup with a single swipe. These removers are mineral-free and contain water-based ingredients. You need to massage these removers on the face to dislodge the dirt and grime. Although they are oil-based, they do not make the face oily. In fact, they nourish the skin and hydrate it.
In Conclusion
When choosing a makeup remover, you need to consider the type of skin you have before taking the plunge. Although some products are made for all skin types, there are those that are suitable only for dry, oily, or normal skin. Check the package for the manufacturer's instructions. You need to check this, especially if your skin is acne-prone or sensitive.
Makeup removers are available in many forms – from towelettes and wipes to solutions. Every product has its pros and cons. While one may work best for your friend's skin, it may not be good for you. One of the best makeup removers is Micellar water, which has recently become very popular in the west. It has mild cleansing qualities and is gentle on the skin.
Whatever you choose, ensure that it suits your skin. You don't want to be left with acne or rashes. Check your skin type, check if the product is suitable for you and then remove your makeup before hitting the snooze button.