Latest Kurti Patterns for Girls in 2020
Kurti is the most common and wearable attire that you'll find in every girl's wardrobe. They usually love to have several variants for every piece of clothing they own, especially for ethnic. Girls today, have a newfound love for ethnic to be precise for kurtis. Looking at their desire for wearing kurtis, fashion designers have literally come up with innumerable kurti designs for girls. No matter whether you are a college-going girl are working in corporate you'd surely want to have the latest patterns. From colour-block indo-western to Indian ethnic, we have it all.
Here we are going to show you some popular and elegant latest kurti patterns for every occasion.
A-Line Kurti 
A-line Kurti design is popular among college and office going girls. Usually, the length of A-line kurta is till ankle or below your knees, because it forms an A shape, where it gives flare from your waist to give amazing shape and look. While hunting for your favourite one in the market, you will find hundreds of designs, colours and patterns. Irrespective of which one you choose, you can pair it with leggings, churidar or salwar.
When to wear: You can easily wear A-line Kurti anytime. It is perfect college wear, office wear, party wear, and leisurewear for you to relax at the comfort of your home.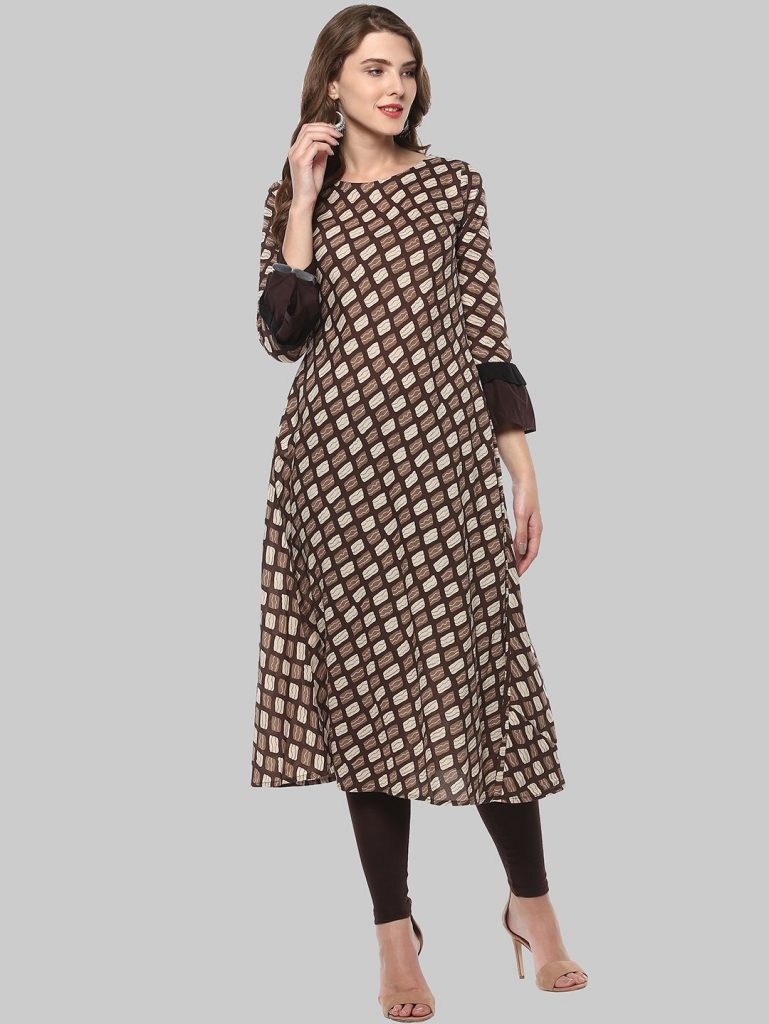 Anarkali Kurti
Anarkali is popular among girls who are looking for graceful and elegant kurtis. It gives an amazing traditional look, as most girls prefer wearing Anarkali Kurtis in family functions or weddings. It looks stunning when paired with churidar. In the latest trends, many fashion designers have given a new look to Anarkali Kurtis by increasing their length till the floor; otherwise, it is available in knee and ankle length.
When to wear: You can wear Anarkali Kurtis for informal meetings, weddings, festivals and parties.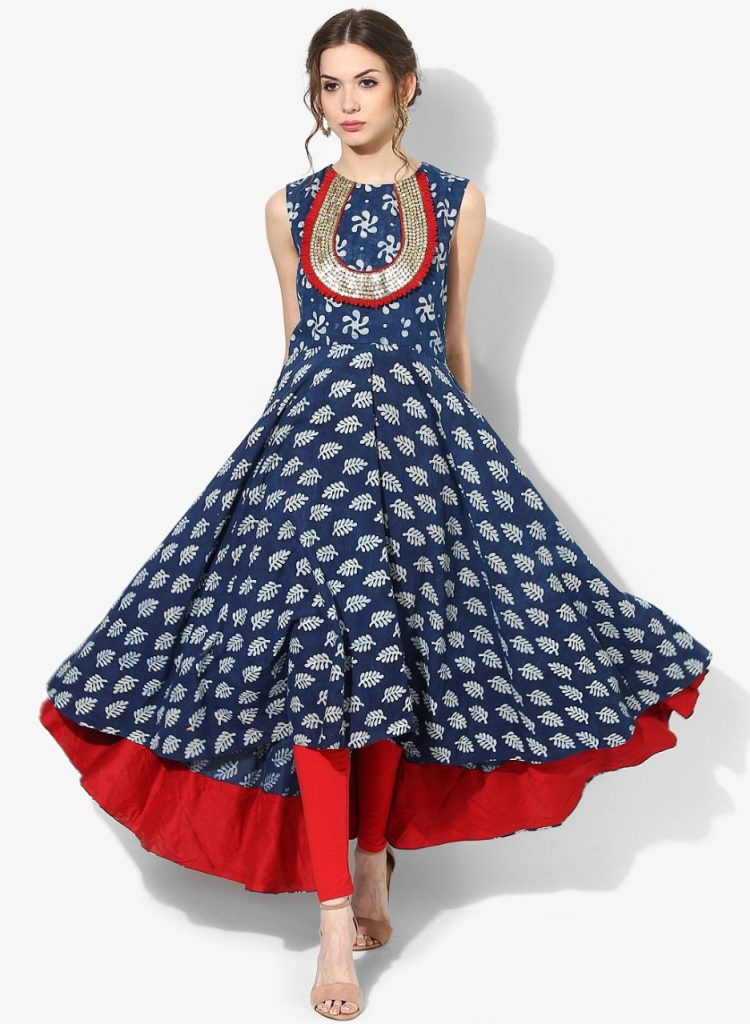 Angrakha Kurti
You must have seen ancient musicians wearing tunics which had flaps on each other on both sides of tunics. Same way Angrakha Kurti is designed, it has two similar flaps that stay on each other and these flaps that are tied with the help of straps on one side of the Kurti. Girls enhance the look of Angrakha to make it more beautiful by hanging pom or hangings on straps to give it a more traditional look. The latest trend is anarkali kurtis mixed with angrakha pattern.  You can pair it with leggings, straight pants, palazzos, and jeggings to enhance its look.
When to wear: Angrakha comes in different styles that you can wear daily, college time, party time, weddings and casually also.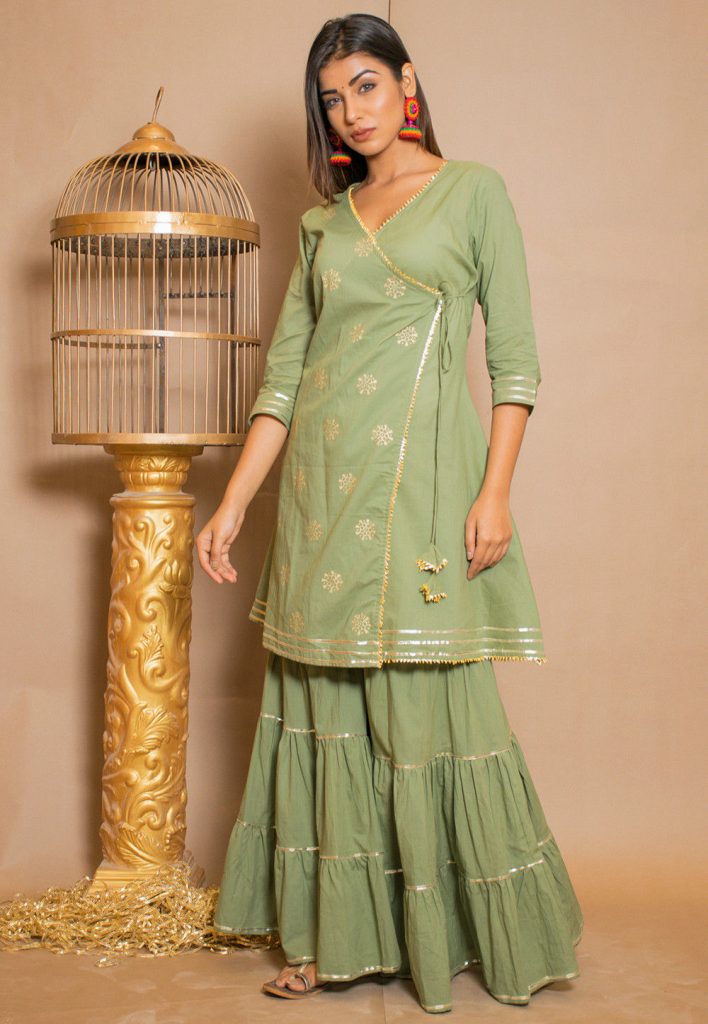 Flared Kurti
New fashion that does wonders for your appearance is flared kurti. If you want to have an attire full of richness and look more stunning than ever, then without a doubt Flared Kurti would surely make people's head turn over as you enter through the door. Nowadays, pastel-coloured flared kurtis are making a roar in the market.
When to wear: You can wear them in mehndi functions or office get-togethers.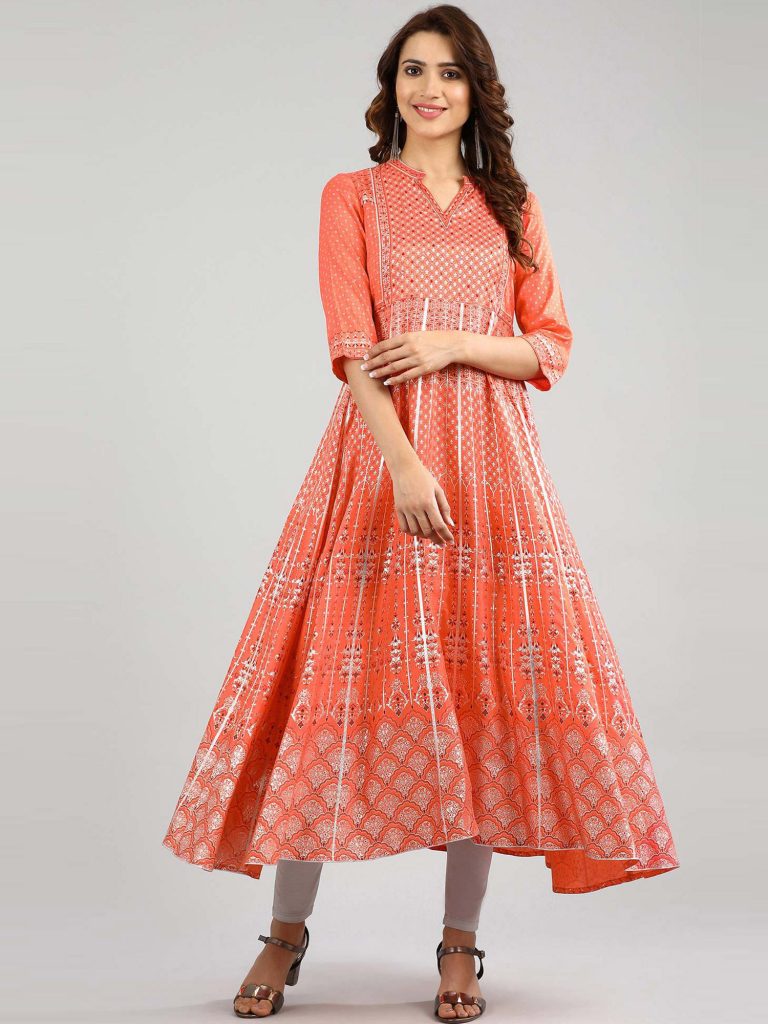 Indo Western Kurti
Mixing of western and ethnic sets a fashion statement. Indo-western kurtis are go to kurtis for someone who loves wearing ethinc clothes but also has a thing for western ones. Usually, it is good enough in length and the western look is given either in the form of sleeves, necklines or different cut styles at the bottom of Kurti.
When to wear- Indo western kurtis are best for family functions, a friend's wedding party, and for festivals like Diwali and Raksha Bandhan.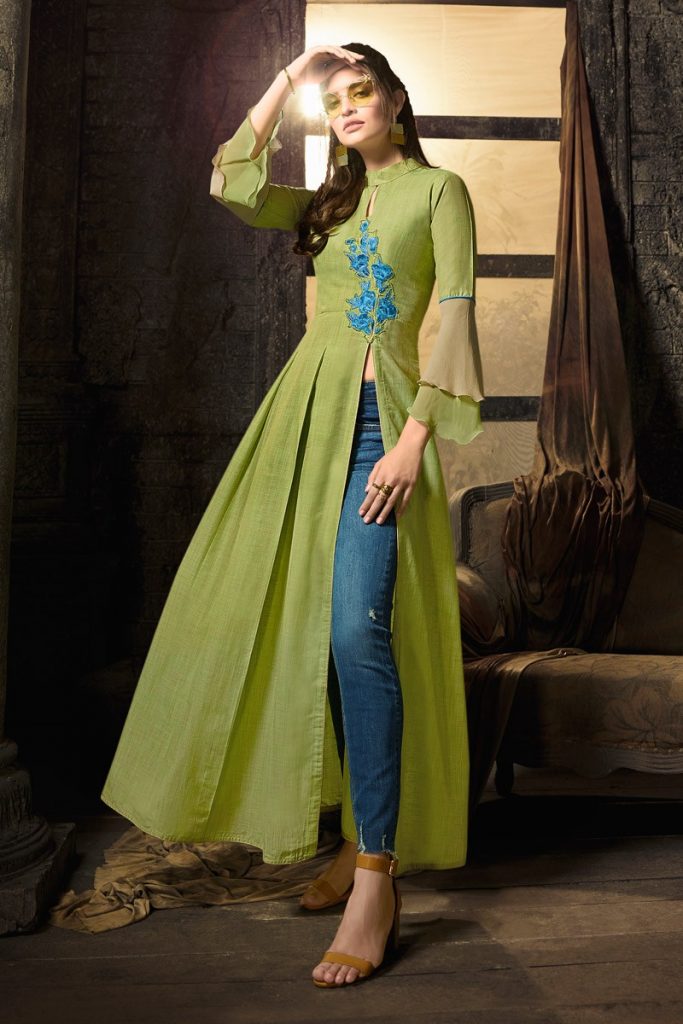 Long Straight Kurti
Long straight Kurti's never-ending demand is making it more popular among short girls because it gives them a taller look because of its straight hemline. Apart from this, long straight kurtis give a more professional look, and they look amazing when you consider taking the ones with 3/4th or full sleeves. Their sleek design makes your whole personality look simple yet classy.
When to wear– It would be best to wear Long straight Kurti when you are going for an interview or during formal meetings.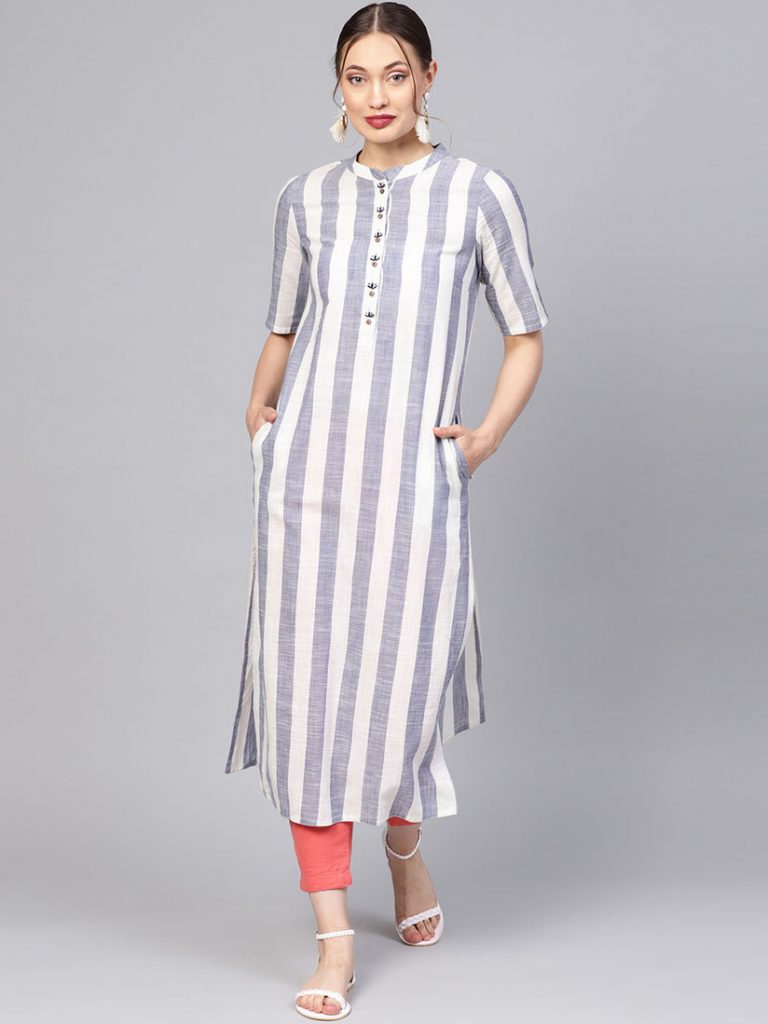 Kurti Dress
Girls usually long for wearing dresses but at times wish if it could give an ethnic look. Here is when kurti dresses come into the picture. In fact, this kurti pattern is one of the most trending kurti patterns of 2020. It lets you wear a dress with an added spark of Indian-ess. You can choose the length according to your comfort.
Where to wear– You can carry it perfectly on your office days, college days, party days with friends, and even during festivities.