5 Ways to Use Fuller's Earth for Oily Skin
Fuller's earth is commonly famous as Multani mitti, one of the best natural and magical ingredients that many people use to have glowing and beautiful skin. It has been used as a cleansing agent and the perfect product to have beautiful skin for a long time. Fuller's earth is a natural product that is present in sedimentary clay. Multani mitti comprises many other elements, like water, silica, iron, and so on, in right and perfect proportions. It is usually present in powder form and available in different colors such as brown, green, and white.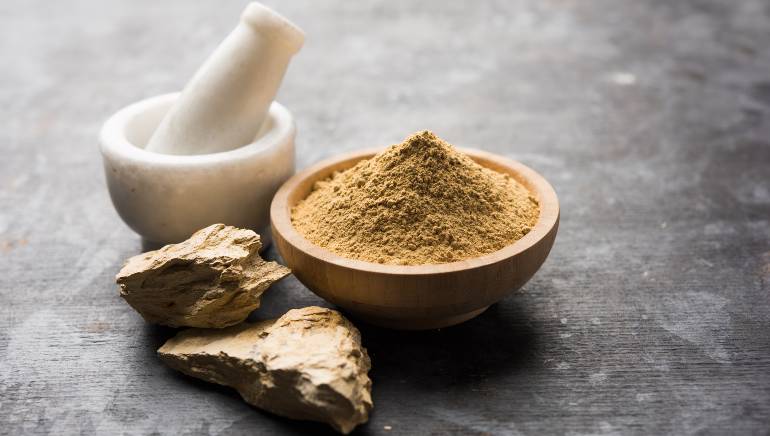 Regardless of your skin type, you can use Fuller's earth to beautify your skin and solve many problems related to your skin. It can get in use for oily or dry skin. Multani mitti is beneficial for having a better skin tone. It even removes dead cells from the skin. If you use it for oily skin, you can use Fuller's earth without any worries because it is full of absorbent properties and if you are using it for dry skin, then add curd or honey to it.
The best home remedy to treat your oily skin is Fuller's earth, a standard product that you can get in any retail store or order it online. It is a readily available product that you must add to your pantry to have beautiful and shining skin.
You can add it to many natural ingredients to make a clay mask that you can apply anytime and have smooth and beautiful skin.
Here are some benefits of Fuller's earth for oily skin that you can use to have flawless skin:
1. To Control Oil
Fuller's earth is full of aluminium silicate, which works as a great natural cleanser, which acts as a natural absorbent. Fuller's earth is a well-known product that removes excess oil from the skin and hair. When you apply Fuller's earth on your oily skin, it is responsible for removing all dead cells by taking extra oil from skin cells. Fuller's earth helps in fighting against bacteria and deals with all skin problems that take place due to the presence of bacteria. Fuller's earth is rich in lime; it clearly says it helps fight with bacteria and further prevents skin from related issues because of dust and pollution.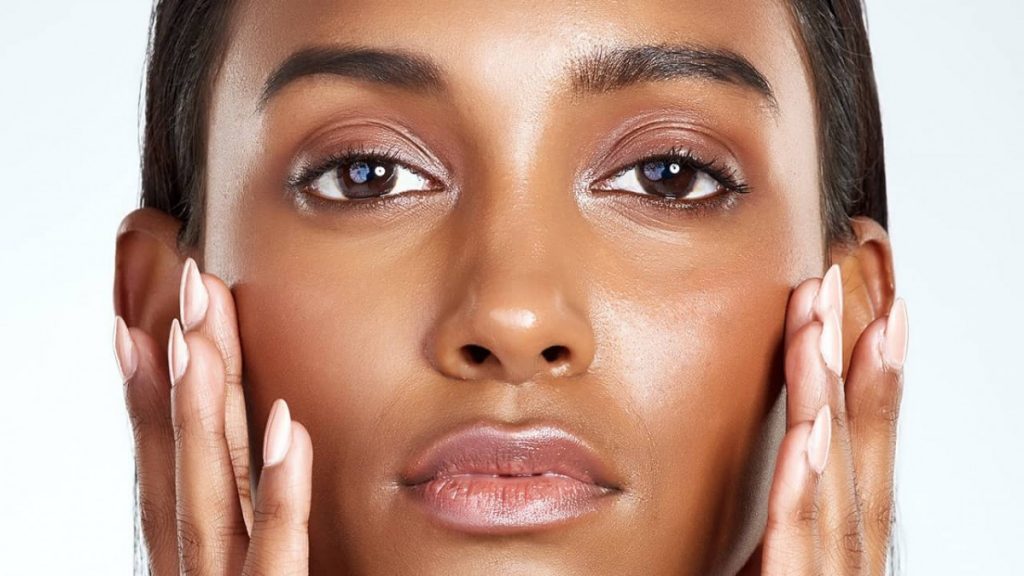 2. For Skin Exfoliation
As it is a known fact that Fuller's earth mostly gets in use to clean the skin and remove all dust particles from the skin. When we say Fuller's earth has a high amount of magnesium chloride, it clearly says it is a great product that removes acne scars and reduces blemishes. Fuller's earth reduces inflammation and soothes the skin.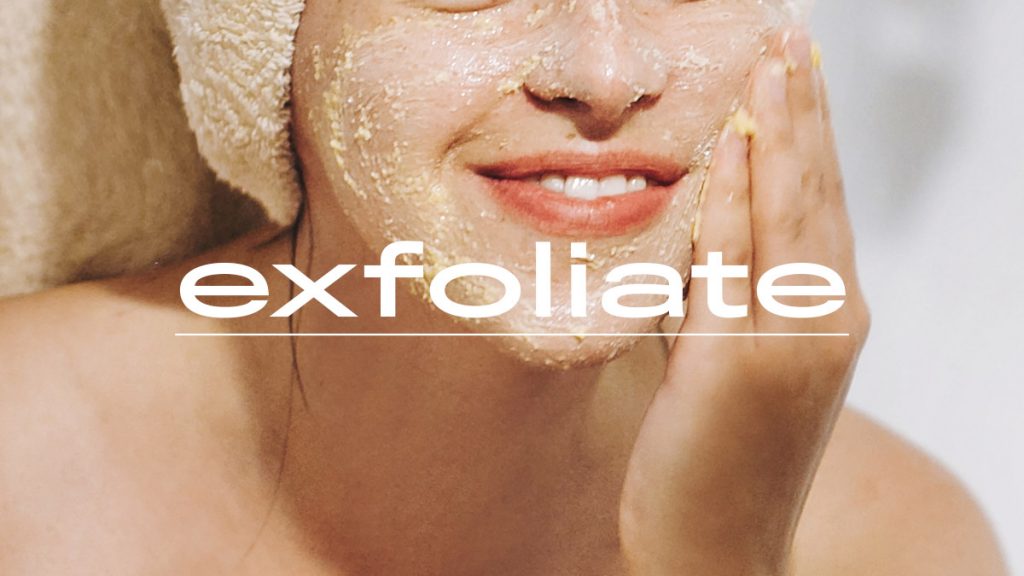 3. To get rid of Sun Tanning and Sunburns
When a person has oily skin, they usually tend to have higher sun tanning levels and sunburns compared to dry or combination skin types. When there is extreme sun rays exposure, oily skin gets more sunburns, so it is essential to control suntan and sunburn to save your skin from further damage. Fuller's earth is an excellent product with bleaching properties, and it helps prevent skin damage due to sun exposure and works as a lump of bleaching clay.
Also Read: 6 Papaya Face Packs for Tan Removal and Pigmentation
4. To remove Uneven Skin Tone
Fuller's earth is usually referred to as a whitening ingredient that is mostly present in all bleaches or facial products because it improves complexion and is also responsible for reducing pigmentation. Fuller's earth provides better skin tone due to its elasticity properties as it helps restore skin elasticity.
5. Prevents Oil Production
Fuller's earth is responsible for preventing oil production; it removes excess sebum from the skin, stops natural oil production, and allows you to have glowing and clear skin.
5 Fuller's Earth Face Packs for Oily Skin 
1. Multani Mitti with Rose Water 
Rosewater is very beneficial for oily skin because it also carries astringent and exfoliating properties. When Fuller's earth is mixed with rose water, it unclogs the pores because it removes all dead cells from the skin's top layer.
You have to incorporate a few tablespoons of Fuller's earth with rose water and mix it well to make a smooth paste. Apply the face pack on your face, but remember to avoid the eye area as it rose water may cause irritation effect on the eye due to its astringent properties. Allow the pack to dry up and then wash it with lukewarm water.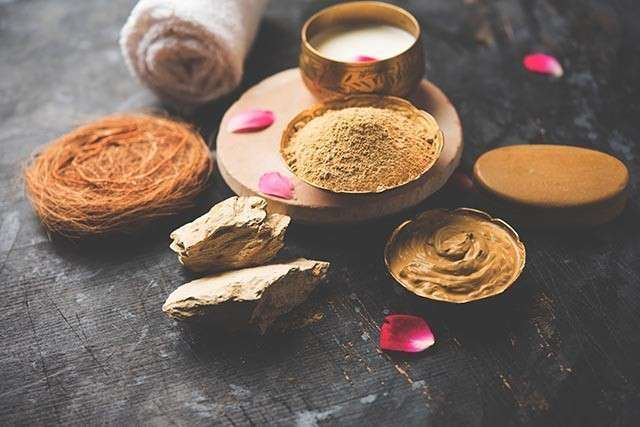 2. Fuller's Earth with Honey
When you mix Fuller's earth with honey, it will hydrate your skin and keep your skin moisturized. You need to add honey into Fuller's earth and save it to great consistency, then apply the pack all over your face for 15-20 minutes, and then wash it with cold water.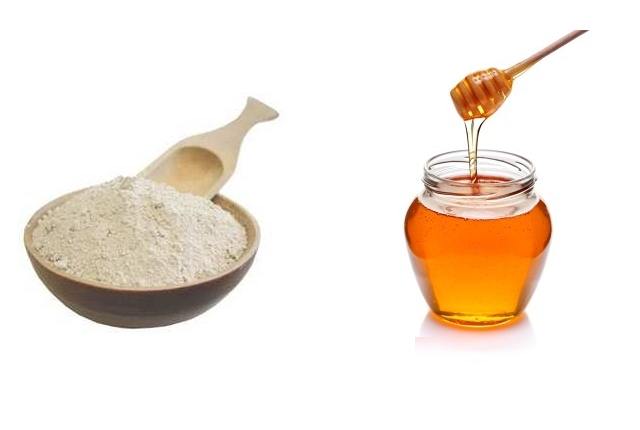 3. Fuller's earth with Turmeric and Curd
When you add Fuller's earth with curd and turmeric, it is perfect for all skin types. When the curd is present, it is ideal as a bleaching agent, and turmeric is present due to its anti-inflammatory properties, plus it also has medicinal benefits. You need to mix all ingredients of the same proportion and then make a smooth paste, then apply it to your face and wash after 20-25 minutes.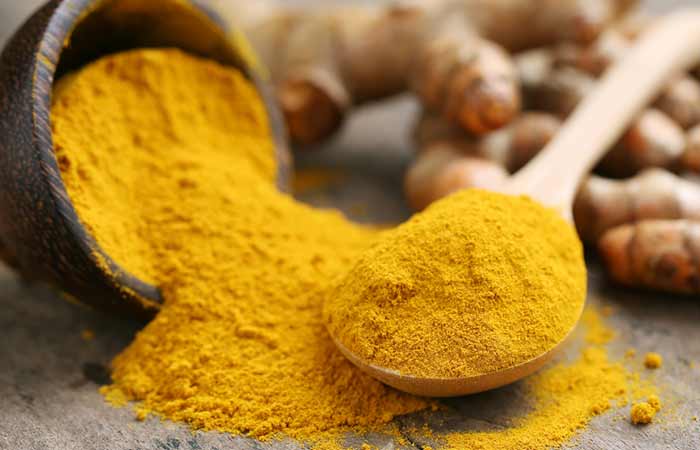 4. Fuller's earth with Sandalwood Oil
Sandalwood is known for its therapeutic benefits; when it is present with Fuller's earth, it is excellent for acne-prone skin and calms down the acne. You must add a few drops of sandalwood oil into Fuller's earth and then apply it on your face.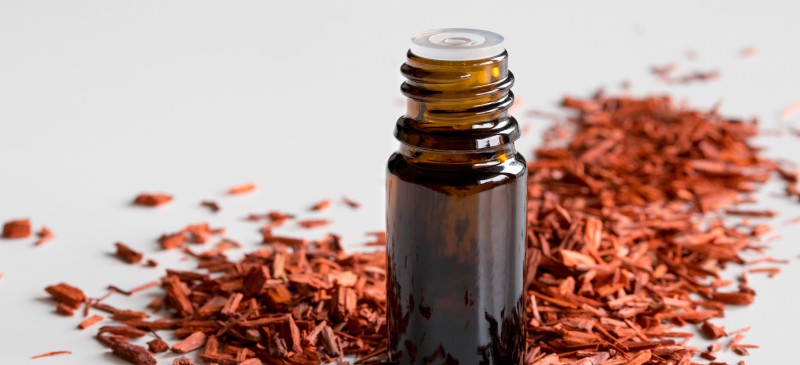 5. Fuller's earth with Neem and Turmeric
Neem has antioxidant properties, and when you add Fuller's earth with neem, it prevents the skin from excess oil. This face pack is beneficial for all skin problems and skin types. You have to mix neem and turmeric with a few tablespoons of fuller's earth and apply the paste on your face for 15 minutes, then wash it with lukewarm water and apply moisturizer after you wash it. It is one of the best face packs of fuller's earth for oily skin.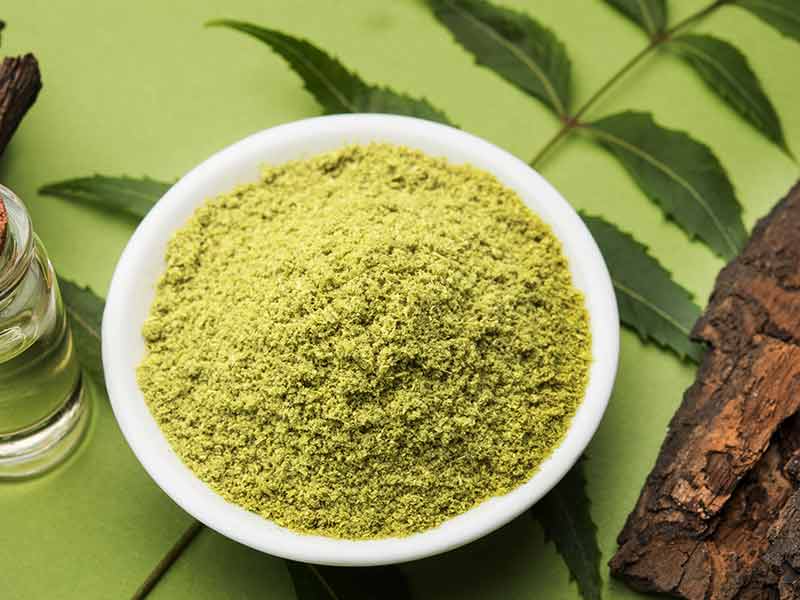 Conclusion
People who have oily skin are tired of acne and blemishes as oily skin is often prone to acne, if you want to remove excess oil from skin then you must try fuller's earth. Fuller's earth is a natural product that gives you amazing benefits to have glowing and fair complexion skin tone.
You must consider one of the best fuller's earth face packs to enjoy the benefits of Fuller's earth, as it will help you to reduce dead cells and dark spots which results in flawless skin.
If you try any of these, don't forget to share your experience with us.