How To Use Apple Cider Vinegar For Dark Circles?
Dark circles are like those uninvited guests that come to your house without informing and stay with you forever. Having dark circles on the face is a pretty common problem for people but it can be quite embarrassing at times.

Especially when others point out that you should take some rest or do something to remove the dark circles, it certainly hurts a lot. While there are several reasons that can cause dark circles, exposure to the sun, increased screen time and lack of sleep still top them all.

If you have tried multiple products and beauty hacks to address your dark circles and still nothing has worked then you are at the right place. We have come up with some apple cider vinegar for dark circles methods that will help you greatly in treating the problem. Let's get started and have a look at some DIYs.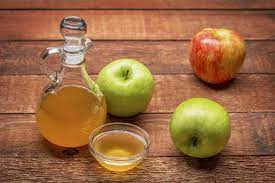 Benefits of Apple Cider Vinegar
Apple cider vinegar is rich in vitamin C so it evens your skin tone, reduces pigmentation as well as promotes brighter skin. Since this decreases the production of melanin in your skin to a great amount, this ingredient is considered to be an excellent depigmenting agent.

Moreover, it contains lots of vitamins, minerals, nutrients along with several enzymes that are tremendous for rejuvenating your skin. Apple cider vinegar is particularly amazing for reducing dark circles and will give you instant results if you use it regularly.
Apple Cider Vinegar
You can apply this ingredient raw to your skin without mixing it with anything. Mix apple cider vinegar and water in equal quantities in a bowl. Apply it under your eyes and you can also apply it to the dark spots on your face.

Leave it on your face for at least 10 minutes so it can get absorbed in your skin. Rinse it off with lukewarm water and pat your face dry. Do not forget to moisturize your face or else you can experience dryness on your face. This can be done daily or try to do it for a minimum of three days a week.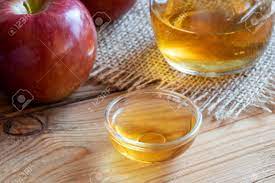 Apple Cider Vinegar For Dark Circles Recipes
1. Apple Cider Vinegar and Turmeric Mask
For this mask, you will need a tablespoon of turmeric, two tablespoons of Apple cider vinegar, and a mixing bowl. Take these ingredients and mix them thoroughly in a bowl. Ensure that the quantities are accurate so that the desired consistency of the pack can be achieved.

You can use your fingers or a brush to apply this pack to your face. Either you can apply the pack to the dark spots or pigmented areas of your face or you can apply it to your full face, whatever suits you the best. After putting on the paste, start massaging the areas where you have applied it.

This increases the effectiveness of the pack so you can avail of maximum benefits. Let the mask be on for 15-20 minutes and then you can wash it off with water. To get visible results in a short span, use the pack thrice a week.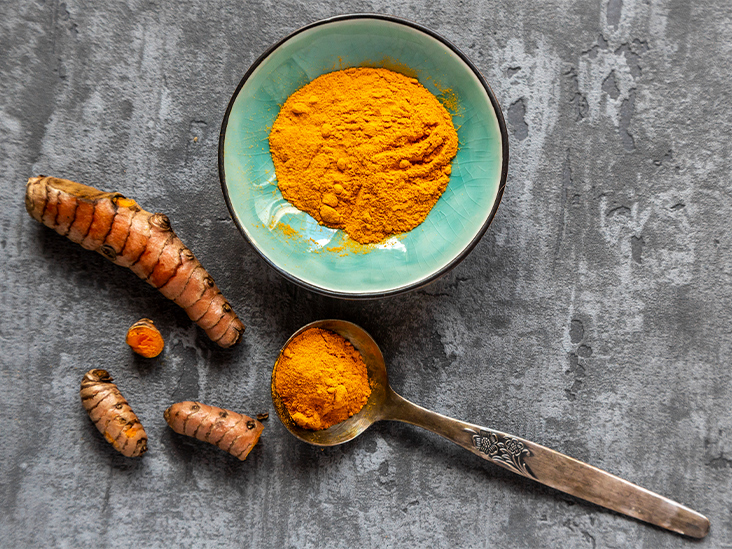 2. Apple Cider Vinegar with Honey
To make this pack, you will require two tablespoons of Apple cider vinegar, one-fourth cup of water, three tablespoons of raw honey, and a mixing bowl. Take the ingredients in the required proportion and mix them in a bowl.

See to it that there are no lumps in the mixture and if there are then you have probably taken ingredients in different quantities. Apply this mixture to your face or under your eyes. To increase its effectiveness, massage for two minutes at least.

Next, leave the pack undisturbed on your face for 15 minutes so that apple cider vinegar for dark circles can do its work. Wash your face and gently pat it dry. Not only is this mask great for reducing dark circles but it also nourishes your skin by removing the dead cells. You can use this remedy 4-5 times a week.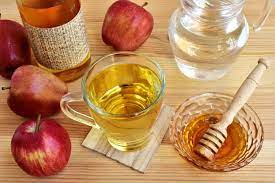 3. Apple Cider Vinegar and Cucumber Mask
The ingredients that you will require for this mask are two tablespoons of Apple cider vinegar along with a small-sized cucumber. First of all, take the cucumber and cut it into round pieces. Keep these pieces in the refrigerator and take them out after an hour or so.

Now, take two pieces of the cold cucumber and dip them in the apple cider vinegar. Directly place each of the slices on your eyes and let them sit for 20-25 minutes. Remove the slices and then wash your face with cold water. This remedy is excellent for removing dark circles and also relaxes you so you have to try this mask.

Moreover, you can rejuvenate your skin and remove the dark spots using this method. Be careful while placing the slices dipped in apple cider vinegar on your eyes. If you feel any sort of irritation or discomfort, wash your face immediately.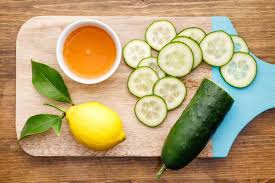 4. Apple Cider Vinegar with Rosewater
Rosewater and apple cider vinegar are the only two ingredients that you need for this remedy. Mix rose water and apple cider vinegar in equal quantities in a bowl. For instance, if you are taking one tablespoon of rosewater then you will need one tablespoon of Apple cider vinegar.

Mix the ingredients thoroughly and then keep it aside. Take an ice cubes palette and fill it slowly with the mixture you have prepared. Place the ice cubes palette in the freezer to let it freeze. Once the cubes are formed, take them out and apply them to your face.

You can either apply it under your eyes or to your entire face, whatever you wish. Massage your face with these cubes every morning after waking up and also at night before you go to sleep. You will see amazing results within a week of using this remedy.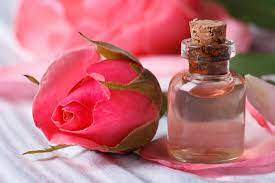 5. Apple Cider Vinegar and Gram flour 
Here are the ingredients that you will need to prepare this face mask: 1 tablespoon of gram flour (besan), 1 tablespoon of honey, 1 tablespoon of rose water, and 1 tablespoon of Apple cider vinegar. As you can see that the ingredients are taken in equal proportions, you can increase it if you wish to make the mask in an adequate quantity and store it.

Put all the ingredients in a bowl and mix it thoroughly until a semi-solid paste is formed. Use your fingers or a brush to apply this paste to your face. Be cautious while applying it under your eyes to avoid itchiness. Leave the mask on for 15-20 minutes so that it becomes dry completely.

Now, take a few drops of water on your hands and start massaging your face. After 2-3 minutes of massaging, wash your face with water and pat your skin dry. You can use this face mask twice a week to achieve the desired results.

What we love the most about this mask is that it acts as a scrub as well. Therefore, your skin will be exfoliated, nourished, and hydrated at the same time. Not to forget, this remedy is terrific for reducing dark circles and dark spots.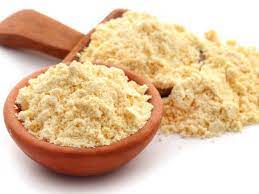 Final Words
These are some remedies that you must try if you are having dark circles. There is no need to invest in products that empty your pockets because all the magical ingredients lie in your kitchen itself.