Rosewater for Hair Growth: Benefits and Disadvantages
When it comes to picking the perfect hair care solution that fits the budget front too every buyer gets confused. Well, have you heard about Rosewater? Surely you did but in case you are unfamiliar with its amazement that relates to hair growth you are at the right place. Allow us to share everything that you need to hear about rosewater for hair growth being a keeper for ages.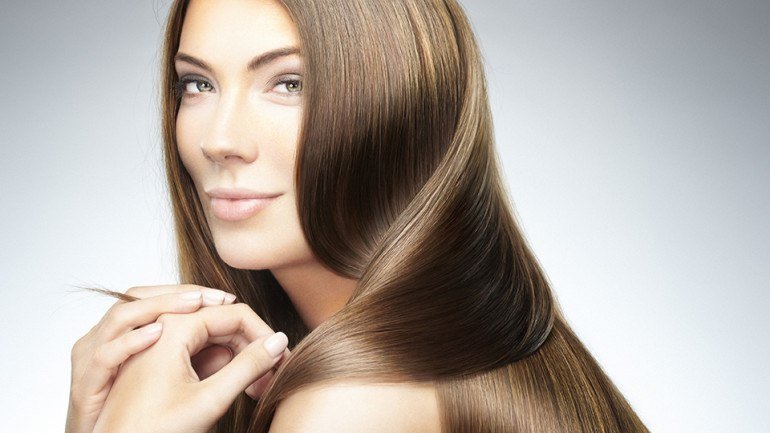 Significance of the Rosewater
Rosewater is a natural herbal concoction with a mild pleasing fragrance that has been obtained as a by-product from the process of distilling rose oil from rose petals. Roses are the most graceful and delicate flowers, moreover, they carry antioxidants, plus and organic compounds that ensure the greatest effectiveness for self-care things.
Similarly, Rosewater has many health benefits and is used for numerous purposes all over the galaxy. These advantages can be linked to its rare ingredients other fragrant properties. Definitely, this naturally extracted water is capable of showing wonders in your hair care regime.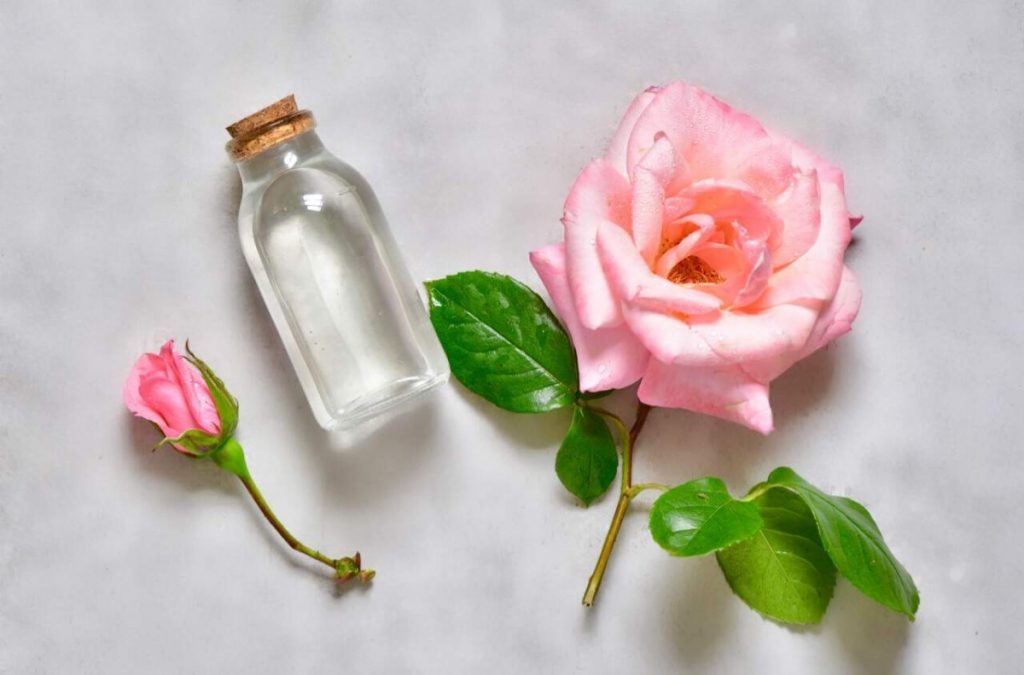 Why should you use rose water for hair growth?
The use of rose water in hair growth has so far been neglected. Generally, as in our daily hair care routine, we do focus on tips and strands but tend to forget about our scalp. Dry scalps can highly benefit from rose water, as it moisturizes, soothes itching, and inhibits dandruff. This natural cure also counteracts the excess oil production on the scalp additionally can also strengthen hair, improve texture and help eliminate split ends which results in hair growth.
Additionally, Rosewater has amazing anti-inflammatory, antibacterial and antioxidant properties that can calm down the frizziness and make your hair shine.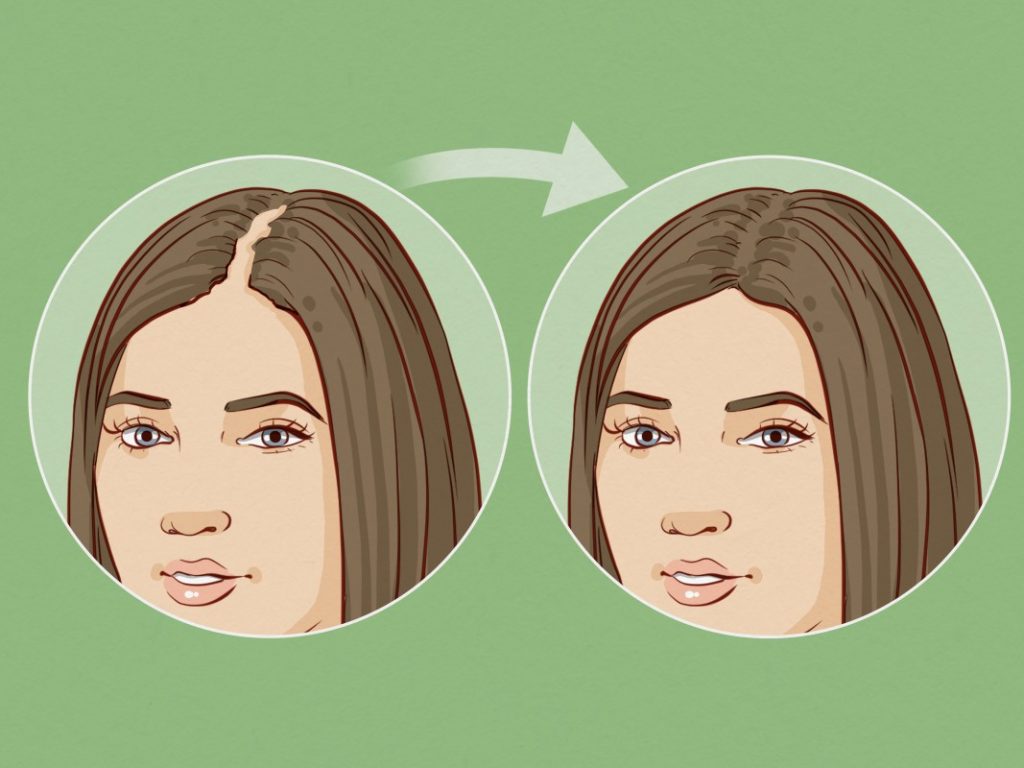 Is it good to use rosewater for hair growth regularly?
Using Rosewater on hair regularly can benefit you in various ways. It can make the scalp healthy and hydrated which is crucial to keep hair lush and voluminous in the long run. As our daily lives inculcate exposure to UV rays, pollution, and stress which results in the ageing of the scalp. The scalp is just as sensitive as the rest of our skin when it comes to premature ageing so it's crucial to regularly use rosewater to soothe and protect the barrier of the scalp. Regular use of rosewater on hairs can protect roots and strengthen the ability of hair follicles to be healthy.
Wonders of RoseWater for Hair
1. Gentle Conditioner
Rosewater due to its fine spray mist is particularly suitable for the hair as a shine spray after styling or for in-between to freshen up the hair during the day. Besides, it acts as a mild astringent to help reduce oiliness by maintaining the natural oil. Moreover, the light formulation of rosewater is ideal for conditioning your hair. The vitamins contained in rosewater can seal the upper cuticle layer of the hair, making it look shinier without weighing it down.

Tip: By spraying the rose water right into the tips of the hair, can also prevent split ends.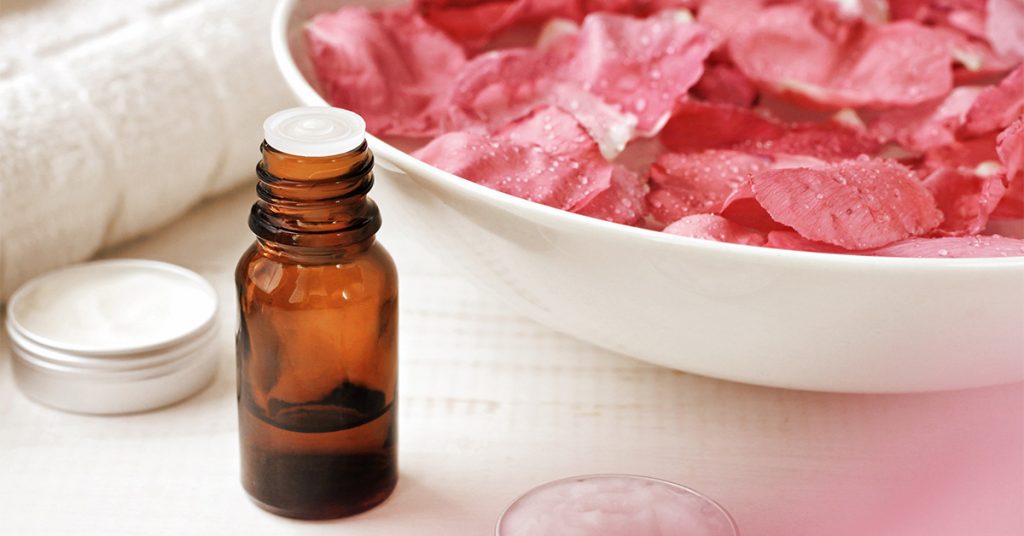 2. Defence Barrier for Scalp
Rosewater has more than 100 individual active ingredients that work as a true defender for the scalp. The vegetable fiber and tannins present in rose water can naturally moisturize the scalp. Similarly, the vitamins B, C, and E present in rosewater provide much-needed nourishment. Especially for a sensitive, slightly irritated scalp, the scented rose water will help in preventing hair loss and allergies.

Tip: When the irritated scalp goes crazy use a fine spray mist of common rose water, it will give quick relief and is the perfect beauty helper for the handbag.
4. Removes Dryness and frizziness
Rosewater is also slightly acidic, which makes it an excellent match for the acid mantle, by applying rosewater the hair can suddenly pull together as a result, it turns shinier, softer, and more supple. In the form of a natural anti-frizz agent, rose water repairs the porous and dry hair that temporarily pulls the necessary moisture out of the air. The precious ingredients in rose water nourish the hair like never before.

Tip: Mix pure rose water as an additive to conventional shampoo or use it as a freshness treatment in between sprayed directly onto towel-dried hair.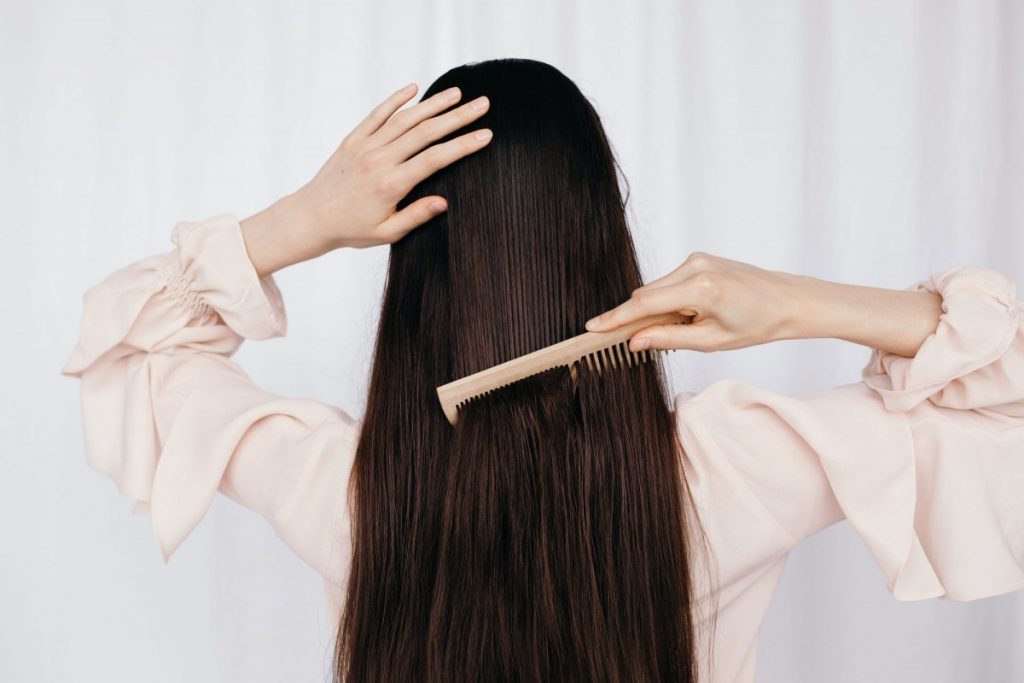 5. Affordable natural cure
The fact that rose water can be easily found at any local store at very reasonable prices can't be ignored. In these times when self-care products are quite costly, Rosewater is a reasonable natural alternative cure that can be found in every household and can be stored easily. When stored in a cool place, it will serve for a month; if kept on a bathroom shelf, it will preserve its qualities for a week.
Tip: Making rosewater at home is very easy, hygienic, and can cost you a dime only.
Disadvantages
Since the hydrolase is much softer than the primary concentrate, we can enjoy rose water benefits for hair with a low risk of side effects. But to eliminate the slightest possibility of allergy, you must do a self-patch test before applying the remedy. In Some cases, a person can have allergic reactions or infectious to rosewater due to a particular or often unknown sensitivity to the product that includes
Burning Sensation
Stinging
Redness
Irritation on your scalp.
Pure rose water has a limited shelf life.
High-quality rose water is hard to find.

Consult a dermatologist immediately if you experience any of them.
Hidden Facts about Rosewater
Helps in bringing Hair PH to balance
Improvises the hair's water retention ability
Reduces the generation of oil from skin pores.
Effective Detangler to prevent hair breakage
Improves Skin Moisture barrier.
Secrete viable follicle cells that will promote hair growth.
Eases the Blood Flow in the scalp.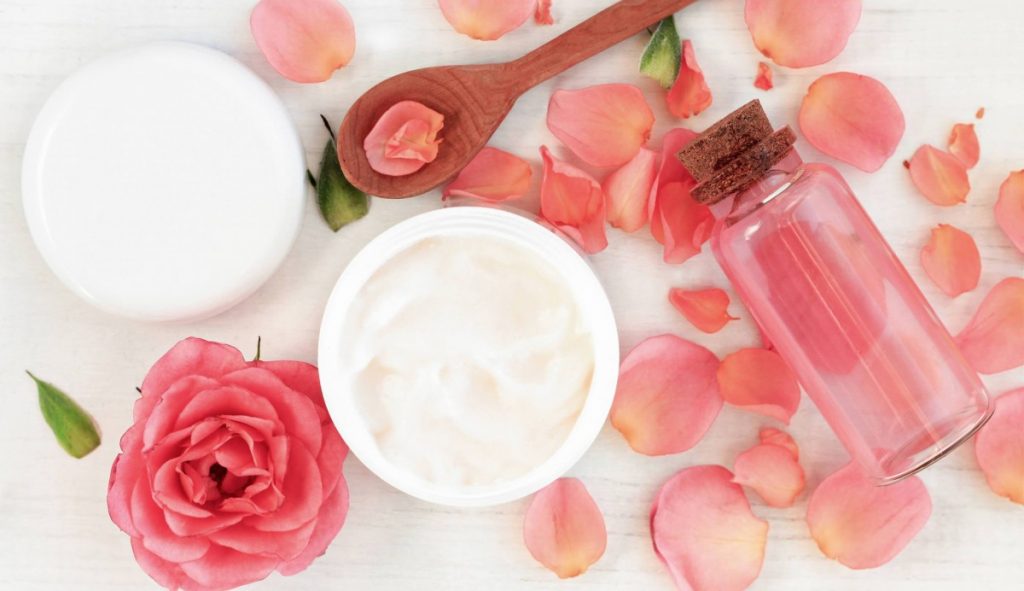 Final Words
For generations, women have used rosewater and will surely continue using it. So, these were some of the primary benefits plus disadvantages that will guide you while you consider rose water to be your hair saviour. After checking all the above-mentioned points correctly you can also rely on rose water without any further doubt in your mind.
Also Read: