Benefits of Neem Powder for Skin and Hair
Neem Powder has been in use since ancient times to promote the beauty of a person. It is a perfect beauty remedy. Neem is a magical ingredient when we talk about hair and skincare. Many beauty products are full of neem powder for a good reason. You must be wondering why neem powder is added in most beauty products? Here goes the thing! It is rich in fatty acids and other nutrients, a must for healthy skin and hair. This excellent product allows a person to get rid of any skin and hair problems they might have been facing for a long time. There are various benefits of neem powder, but do we know all of them? If you wish to know all the benefits of neem powder for skin and hair, then you are in the right place. Here we will provide you with every detail about these bitter green leaves to enhance your hair and skincare.
Now, let us have a look at the surprising benefits of neem powder, which will keep making our beauty game improved and how neem powder will give you stunning skin and shiny hair.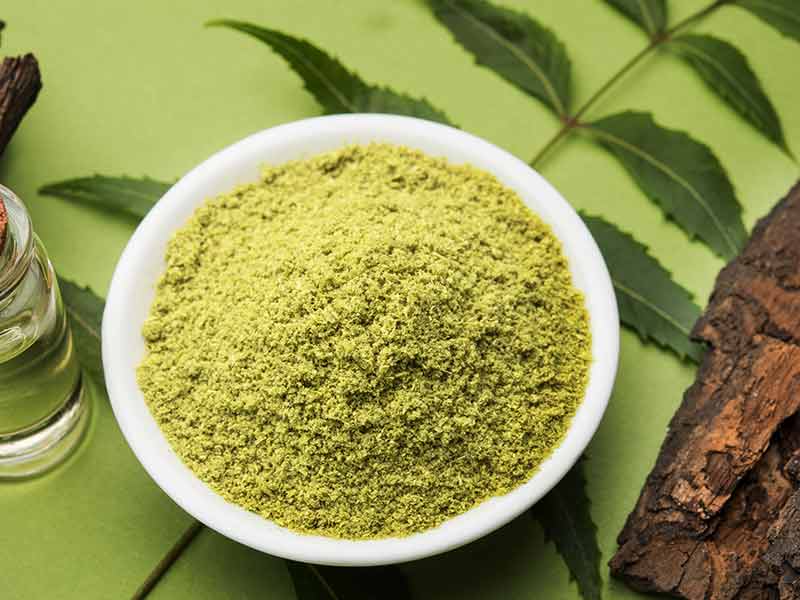 Neem powder Benefits for Skin
1. Treats Acne
As neem contains all antibacterial properties, it will keep your skin away from any acne-causing bacterias and reduce acne. Neem powder is a perfect home remedy for treating acne-prone skin. It is extracted from neem leaves, and you can easily mix the powder with water to apply it on your face. Before you use powder, make sure you wash your face thoroughly and keep it oil-free. Neem powder gives you instant relief from acne, and it is a well-known treatment of acne. You can apply it on acne every day, and it will provide you with clear and oil-free skin.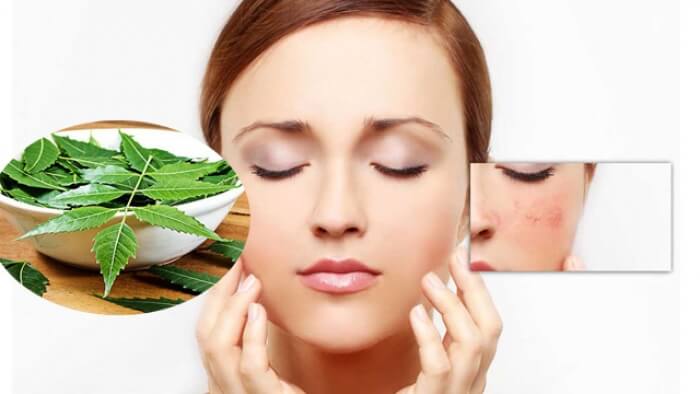 2. Reduces Blemishes
Neem powder helps in reducing dark spots, stubborn acne spots because it is rich in Vitamin E. Not only will it help in treating acne, but it also allows you to eliminate acne scars from your skin. Neem powder with water is an excellent remedy to fade away blemishes and acne scars as it has soothing properties. You will get clear and spotless skin by using it twice in a week over your spots. Your complexion will also get better if you consider neem powder as your treatment.
3. Fights ageing signs
Neem powder is full of antioxidants because it contains Vitamin E and other nutrients, so it is considered the best anti-ageing treatment. It aids in getting rid of wrinkles and dark spots, which eventually results in toned and smooth skin. The elasticity of the skin gets better with the time when you use neem powder regularly. Neem powder also rejuvenates skin and gives a radiant skin type.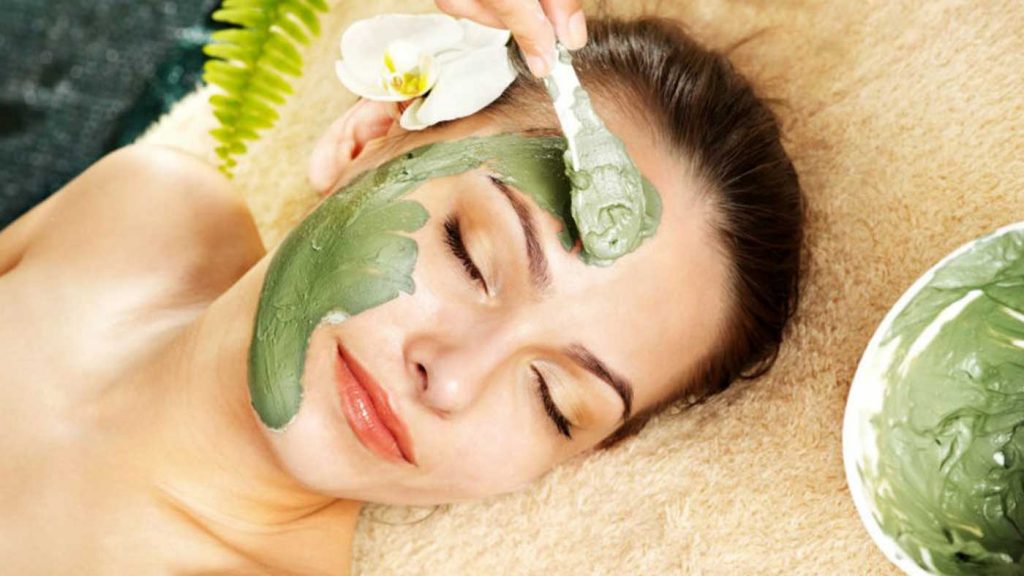 Neem Powder for hair
1. Reduces dandruff and treats itchy scalp
Are you tired of dandruff and tried many shampoos still did not get any relief? You can always trust neem powder because it has antifungal properties, which helps in reducing dandruff permanently. It is a natural treatment for itchy scalp and helps in reducing dryness of the scalp. Neem powder mask will give you a healthy and moisturized scalp so that dandruff doesn't come your way. Ensure you use a neem powder hair mask twice a week to get rid of dandruff permanently.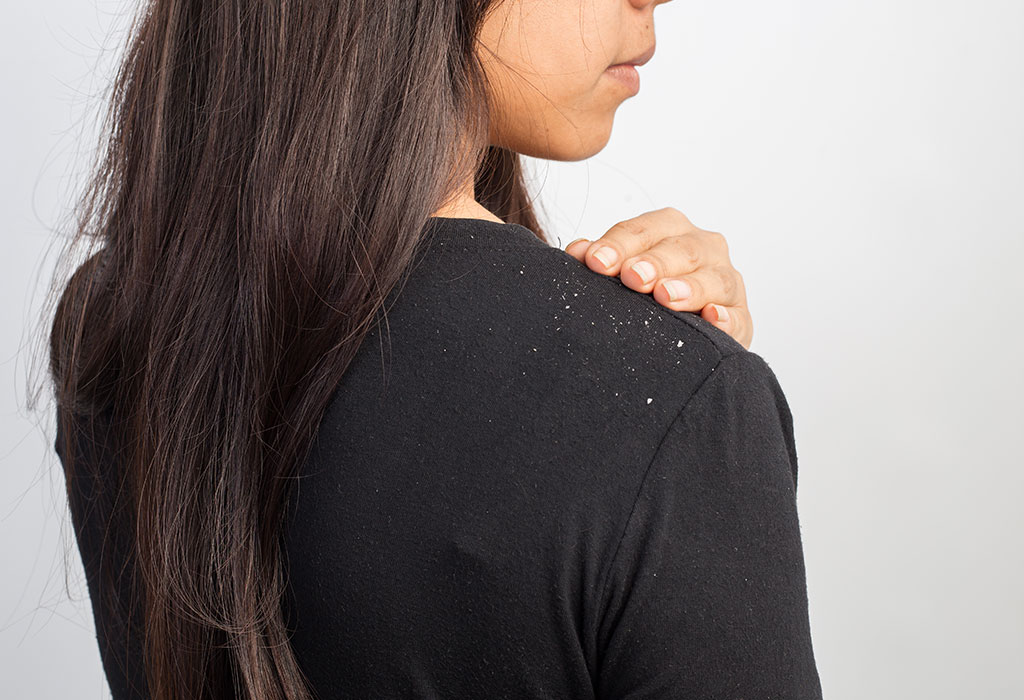 2. Promotes Hair Growth
The most popular use of neem powder for hair is to strengthen your hair follicles and reduce hair fall. The neem powder hair mask will help you improve your hair volume and thickness. Apart from this, the hair mask will give you fantastic hair texture and would keep you away from all hair woes. You can add neem powder to coconut oil and massage it for some time on your scalp to improve the blood circulation. You can use the remedy twice or once a week according to your need.
3. Prevents Premature Grey Hair
If you have prematurely grey hair, then it is cause for concern. We all know that neem is an antioxidant. Indeed, you can use neem powder with hair oil to reduce grey hair. Sometimes there could be many reasons for premature greying hair, so to prevent such damage to your hair, you can use neem powder.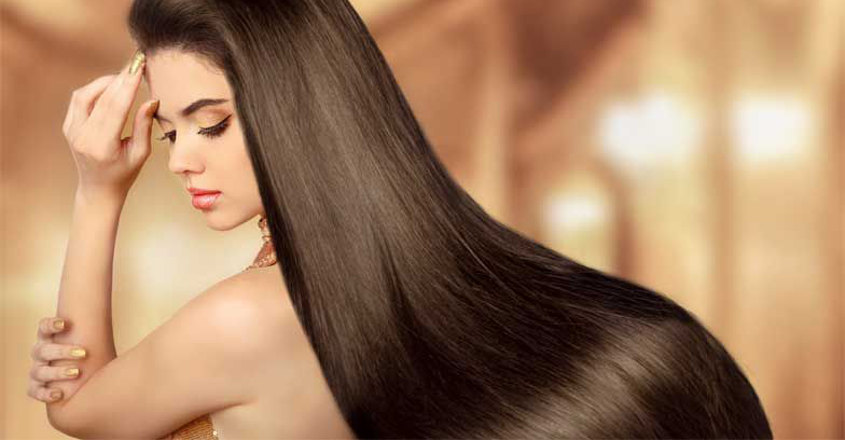 Therefore, the takeaway would be that including neem powder in your skincare and haircare routines can surely prove to be a boon in the long run!