The Elegance of Simple Arabic Mehndi Designs
Mehndi is very much part and parcel of Indian culture. Almost every occasion seems more festive and colourful with Mehndi adorned women. But when it comes to a bride, Mehndi is a must. Traditional designs, along with some contemporary versions, are what is in vogue these days. Arabic Mehndi is quite the 'In' thing.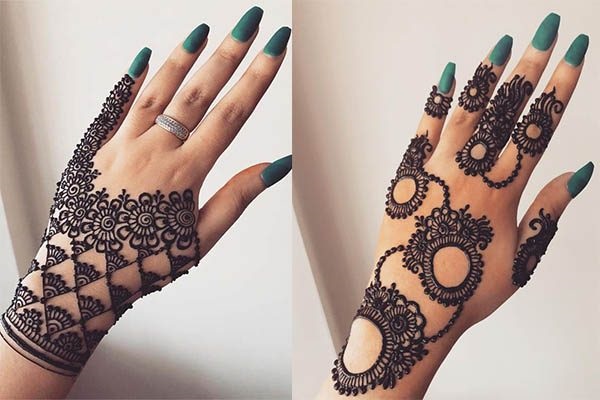 Rooted in Persia, Arabic Mehndi designs have spread all over the world. It is prevalent, especially in the Arab countries like Oman, Bahrain, Qatar, UAE and thus the name. Initially, Mehndi was used just because of its cooling properties, and people who lived in deserts found it to be beneficial. However, over the years it has become more of a tradition and custom, especially in weddings and functions. Arabic mehndi designs are trendy because they are quite simple to replicate.
Arabic Mehndi designs have specific characteristics:
● Arabic mehndi designs have flowery and leaflike trails that usually start from the index finger and carry on to the wrist or beyond. It can be done on the front of the backside of the hand. Same patterns can be made on the feet too.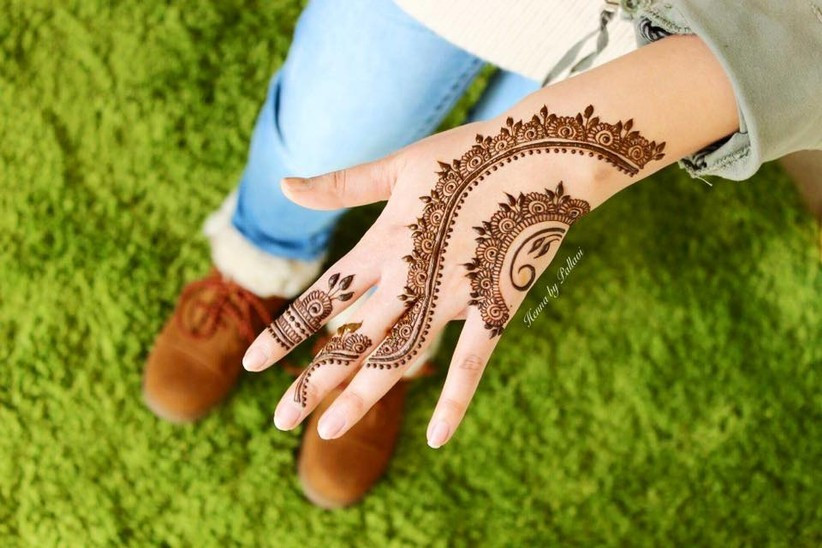 ● The designs also have a lot of chequered designs, dotted work, or meshwork which is mostly done diagonally. The designs can be either intricate or bold though bold designs are supposedly more dominant, giving it a 3-dimensional look.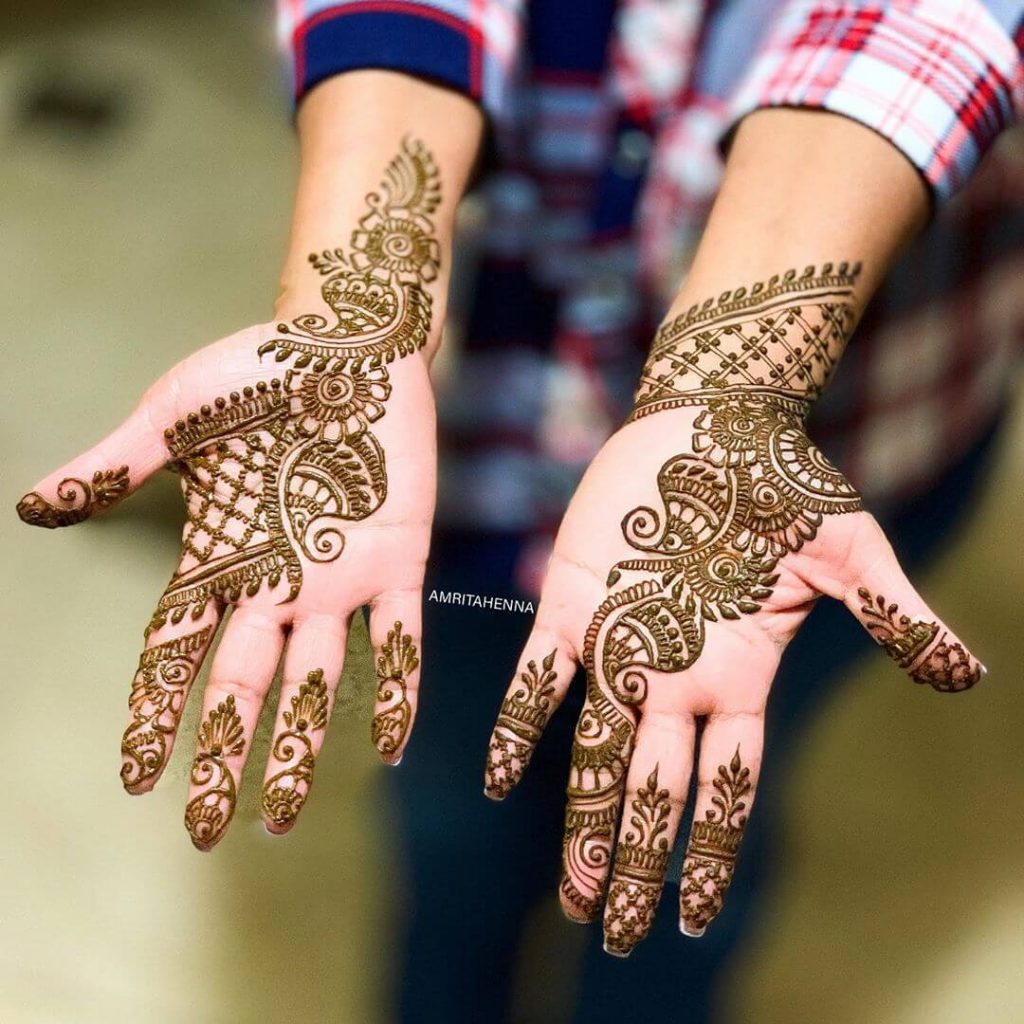 ● Arabic mehndi designs use less space and give a more symmetrical look. Also, since the designs are inspired by nature, it provides the design with a more feminine, and lively look which is apt for brides.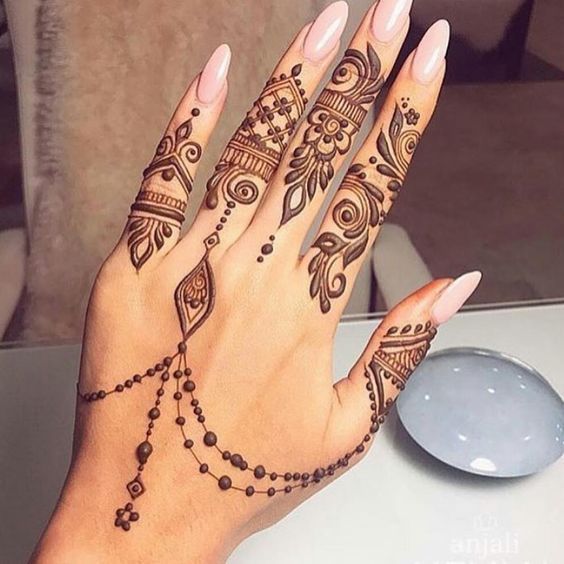 ● Some Arabic mehndi designs also use colours and other additives like diamonds, radium stickers, sparkles which make them look different from the usual designs. Another variant of this pattern is glitter henna which is applied with the help of glitter cones that consist of henna. These come in quite a few metallic shades that give a shimmery look.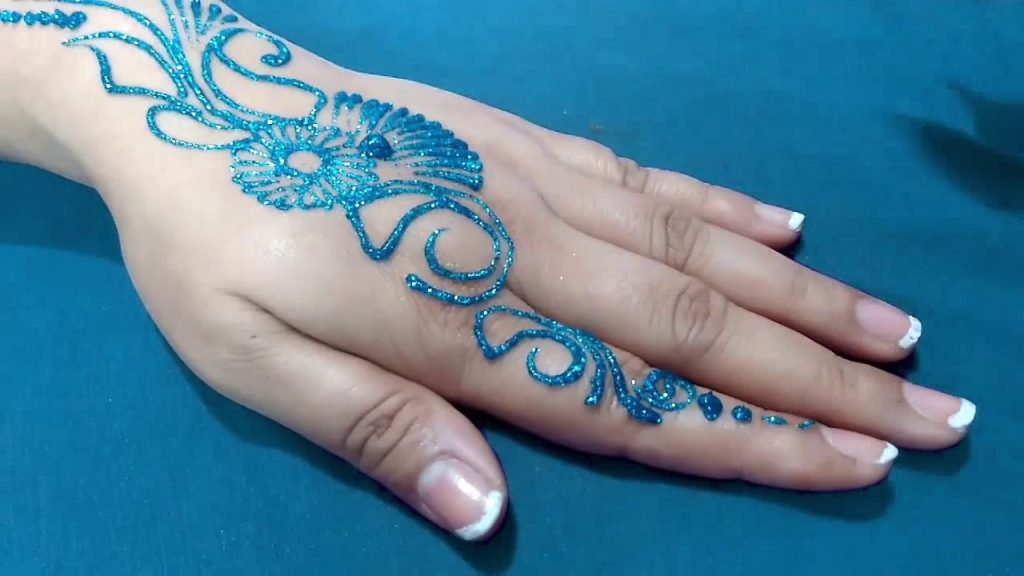 Some basic Arabic Mehndi designs:
Paisley designs: Paisley patterns are quite common in Arabic Mehndi designs. It goes well for any kind of occasion. Each finger is decorated with swirly forms while the centre is made up of mesh designs along with intricate leaves.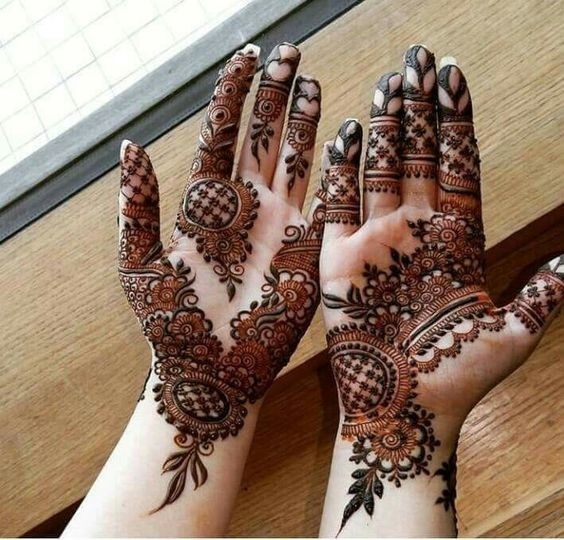 Index and little finger designs: As mentioned, Arabic Mehndi designs mostly start from the index finger. In this design, the little finger is also beautifully designed with corresponding designs of flowers and trails. It's a different and charming way to adorn one's hands. Some even prefer using shades in the flowers or leaves.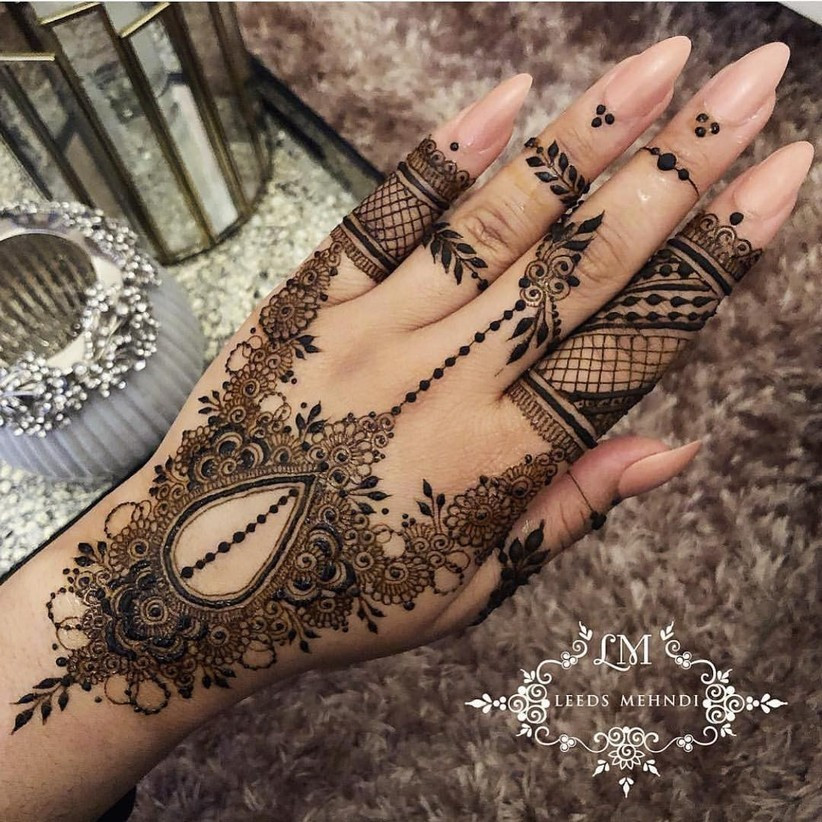 Meshwork: When the tips of each finger are decorated with intricate meshwork, it gives an exquisite look. The traditional patterns start from the index finger on one hand and the little finger on the other, making it look like corresponding pairs. The design travels on to the wrist and ends in a V shape.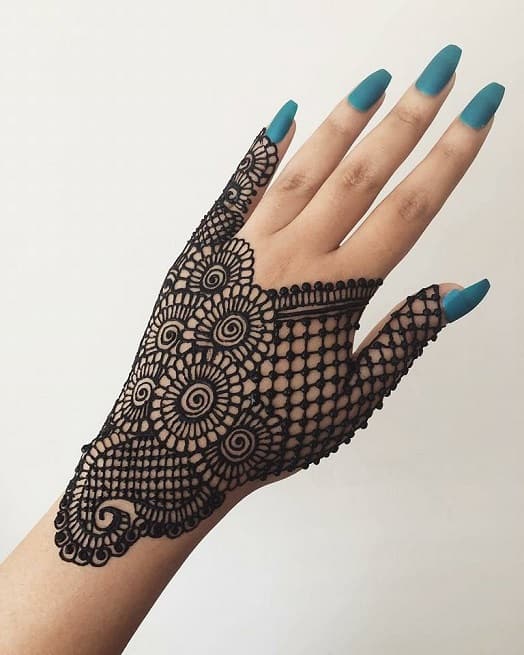 There are several other patterns and designs which can be tried out for any kind of occasion. From simple designs to more elaborate ones, Arabic Mehndi designs concentrate on a free-flowing look, with a combination of intricacy and bold patterns.