5 Natural Whitehead Removal Techniques
Whiteheads are pores that get clogged up with oil, bacteria, as well as dead skin cells. Blackheads are comparatively easier to handle. However, whiteheads are closer to the surface and thus look bad and can be very frustrating. Strict skincare and a good healthy diet generally should take care of whiteheads. Some women struggle with whiteheads due to various other reasons like hormonal problems, puberty, stress, and so on.
Here we have given you five natural ways in which you can remove whiteheads:
Remedy 1- Lemon, Honey, and Sugar
Take a lemon and cut it in half. Pour honey enough to cover up the cut lemon surface. Sprinkle about two pinches of sugar on the cut off portion. It would be better if cane sugar is used. Then gently massage the lemon onto the problem areas of the face. This acts like a natural sponge. Do it in a circular motion. This procedure can be used once a week.
Lemon is a good source of vitamin C, which helps in tightening pores, brightening the complexion, and even skin tone. The sugar acts as a natural exfoliator and is also a source of glycolic acid, which evens skin tone and cleans out pores. Honey is a great source of antioxidants which is perfect for age prevention. It also has antibacterial properties and benefits acne-prone skin. This scrub can be used for any part of the body and especially works wonders on rough spots like elbows, feet, etc.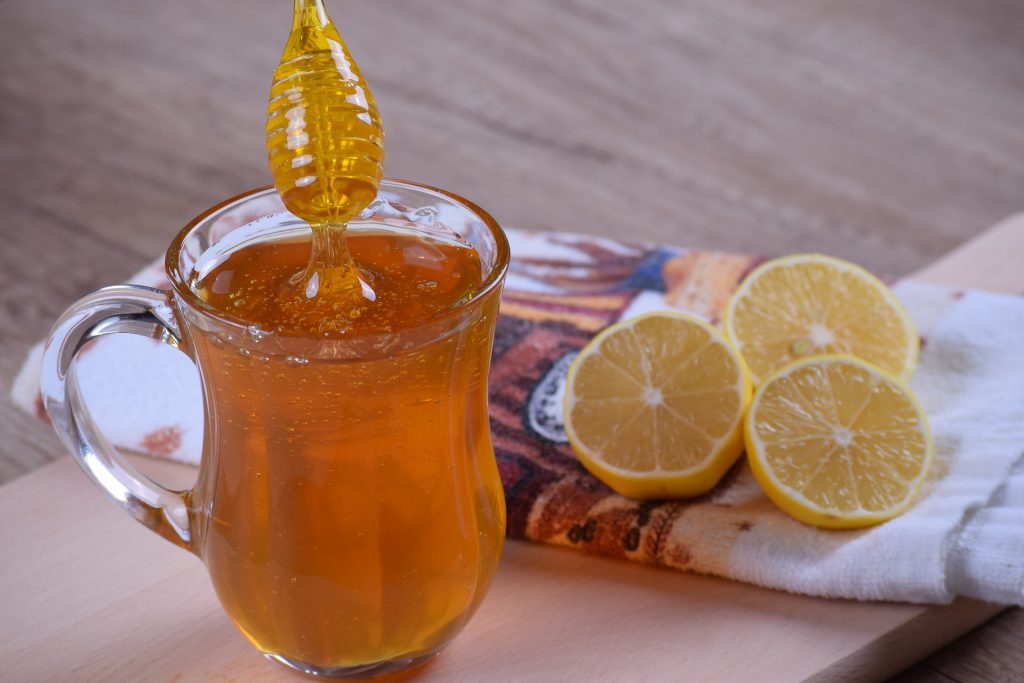 Remedy 2- Oatmeal, Lemon, Honey, and Sugar
Take two spoons of oatmeal, a spoon of granulated sugar, half a spoon of honey as well as lemon. Just like the above scrub, these ingredients together act as an excellent scrub. Use circular motions to scrub this on your skin. You can leave it for a couple of minutes and then wash with lukewarm water.
The oatmeal soaks up excess oil. It has a compound called saponin, which is a natural cleanser and removes oil and dirt. It also has anti-inflammatory and antioxidant properties.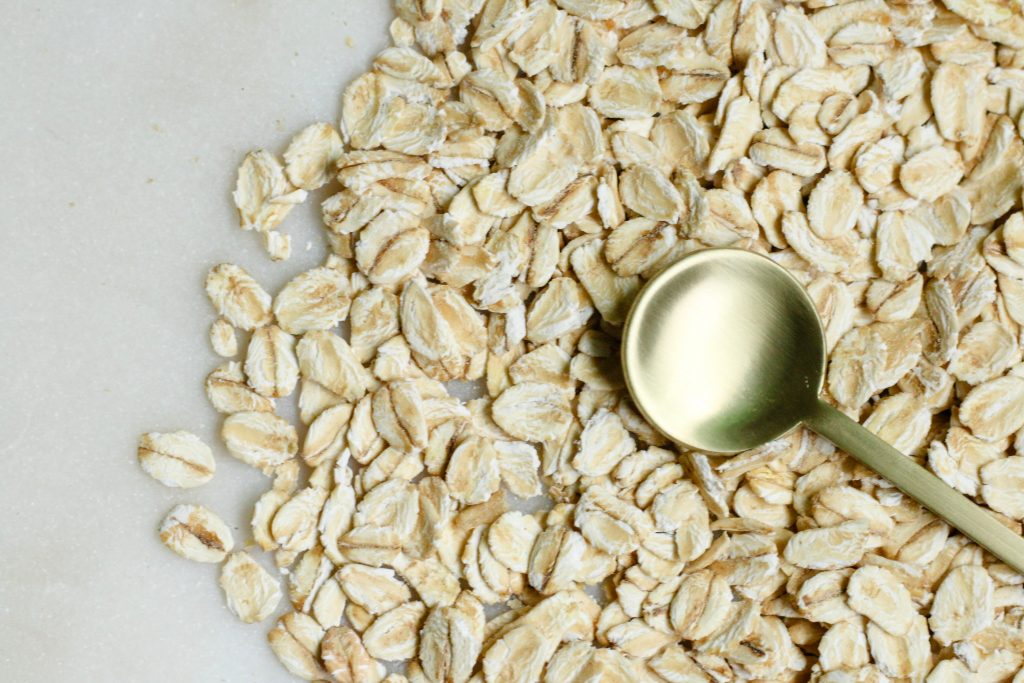 Remedy 3- Baking Soda/ Apple Cider Vinegar and Water
Mix up baking soda and water. Apply it on the whiteheads. Leave it on for a couple of minutes and gently wash with lukewarm water.
The baking soda helps in removing dead skin cells and reduces any inflammation. You can also use apple cider vinegar with water. Apple cider vinegar has antimicrobial properties which also help in the reduction of acne breakouts. These are two extremely effective techniques to remove whiteheads.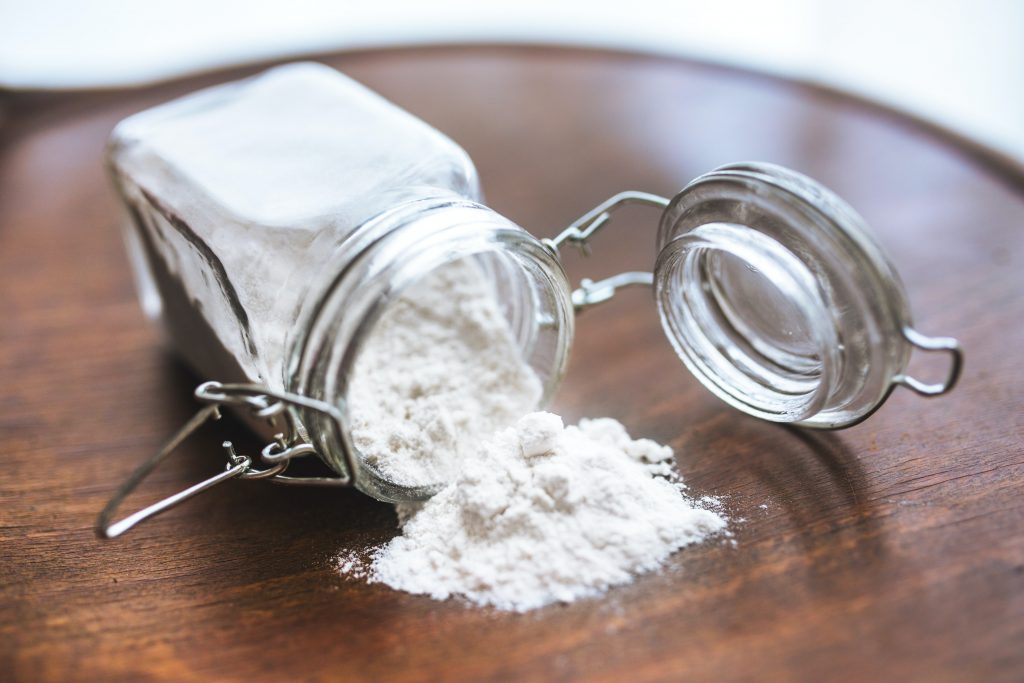 Remedy 4- Coconut Oil and Coffee
Take equal proportions of coconut oil (slightly warm) and fresh coffee grounds. Massage your skin, leave it on for a couple of minutes, and then wash it off with cold water. This can be done once a week.
The coconut oil, along with coffee has antioxidants that reduce aging signs. It also reduces inflammation and acne. The caffeine helps in improved circulation and skin radiance.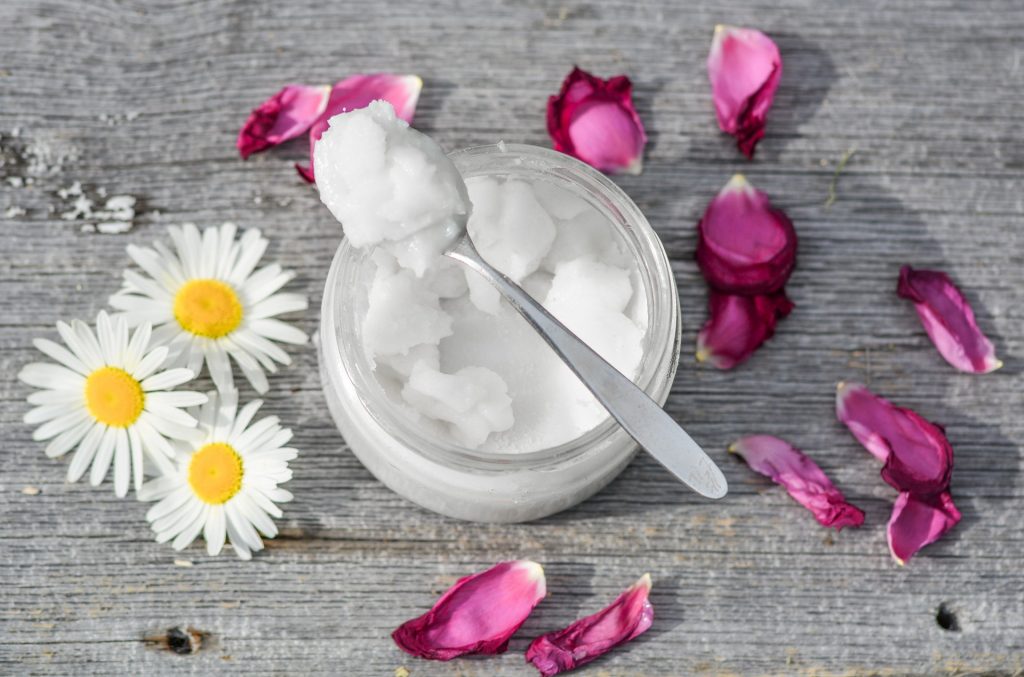 Remedy 5- Curd, Honey, Oatmeal, and Olive Oil
Take two teaspoons of curd, two teaspoons of honey, two teaspoons of olive Oil, ¼ cup of oatmeal – grind it in a food processor till they are well combined. Apply this to your face and scrub with circular motions for a few minutes. Wash it off with lukewarm water. If your skin is sensitive, then please do not scrub. Just apply the mixture and leave it for a few minutes. This can be done once or twice a week.
Olive Oil has two antioxidants – polyphenols and vitamin E. Both work in fighting free radicals and helps in soothing skin. Curd also has good bacteria which helps in nourishing the skin from the inside. It has calcium, protein, as well as vitamin D. Curd helps in improving complexion and in the reduction of acne.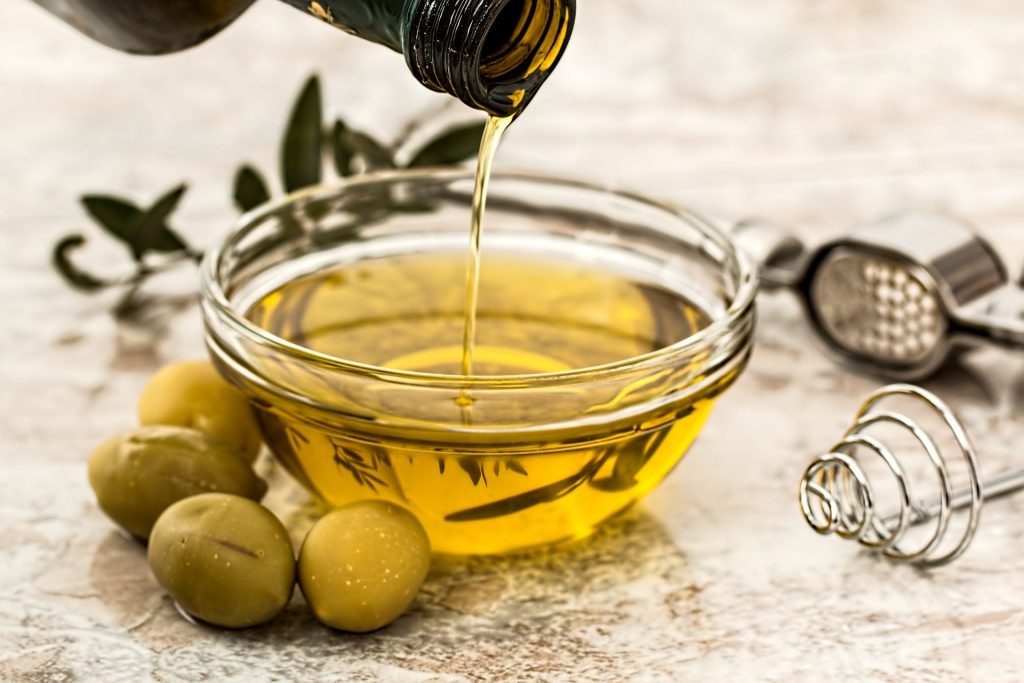 The above natural remedies are a great way to remove whiteheads to keep your skin clean and healthy.