Best Anti-Aging & Anti-Wrinkle Creams in India in 2020
Time flies and how! One moment, your reflection shows flawless skin and in the next, you see silver strands and crow's feet. Face it! You are growing old and your skin is maturing. All these are signs of aging and these changes have been occurring for some time now. You just missed the signs.
We are sure there is no fountain of youth that can prevent those aging signs from disappearing altogether but there are some anti-aging and anti-wrinkle creams that can slow down the process so that you have beautiful and smooth skin for a while longer.
We have rounded up a selection of the best anti-aging and anti-wrinkle creams in India. But, before we jump into it, let us take a look at how you should choose anti-aging products.
How to Choose an Anti-Aging Product?
There are several anti-aging and anti-wrinkle creams online and each will claim to be better than the other. When you choose an anti-aging product, there are several factors that you have to consider and these are listed below: –
Brand Name – It takes time to establish a brand and so brand name is necessary. Opt for the best brand if you don't know how to look for the best anti-aging product. A brand's name becomes popular with a loyal customer base and so you know that you can trust that brand.
Ingredients – The best way to choose the best anti-aging product is to check its ingredients. It should contain peptides, antioxidants, and retinoids necessary to keep the skin firm, tight and glowing.
Price – This is another major consideration when you choose an anti-aging cream. Remember that the price does not determine the quality. A highly-priced cream need not necessarily be the best and an inexpensive product need not be the worst.
Reviews – Check customer reviews for the product. All the online shopping sites have customer reviews beneath the product and check several of these sites. You will get to know how good or not-good the product is.
Chemicals – As far as possible, try and avoid using products that have parabens, which can irritate the skin and cause damage.
Skin Type – This is one of the most important factors to consider when you are choosing an anti-aging cream. Note that you must first determine your skin type – whether it is oily, dry, normal, or combination skin – and then buy the product accordingly.
Let us now take a look at the best anti-aging & anti-wrinkle creams in India.
1. L'Oreal Paris Revitalift Anti-Aging Power Water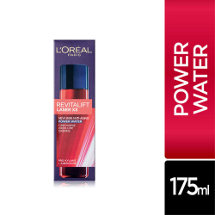 This product by L'Oreal promises to moisturize and nourish your skin as soon as you apply it. It improves skin elasticity, plumping it, boosts the synthesis of collagen, improves skin texture, and refines skin pores, thus giving you a youthful look.
Key Benefits
• Gives a glow to the skin
• Mild fragrance
• No breakouts
• Visible results
2. Olay Regenerist Advanced Anti-Aging Night Resurfacing Elixir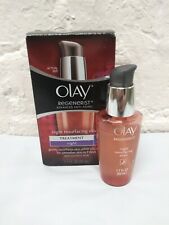 Olay is one of the leading brands manufacturing anti-aging creams. This Night Elixir repairs the skin when you are sleeping and resurfaces it, thus giving you tighter and smoother skin. The formula is quick-absorbing and non-greasy, which moisturizes your skin and ensures that it remains hydrated. Olay Regenerist Advanced Anti-Aging Night Resurfacing Elixir contains glycolic acid, which boosts cell regeneration by peeling the upper layer of dead cells.
Key Benefits
Non-greasy
Non-comedogenic
Non-irritating
Contains glycolic acid
Contains antioxidants
Lightweight
Reduces the size of pores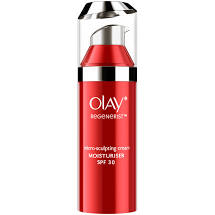 This is another great product from Olay that effectively reduces all visible signs of aging. It combines SPF technology with components such as hyaluronic acid and amino peptides that re-energize the skin. It also tightens loose skin. This moisturizer is light and smoothens the surface of the skin immediately on application.
Key Benefits
• Locks moisture in the skin
• Visibly reduces fine lines and wrinkles
• Hydrates the skin
• Repairs skin structure and improves elasticity
• Contains Vitamin B3 and amino-peptides
Check the cheapest price on Amazon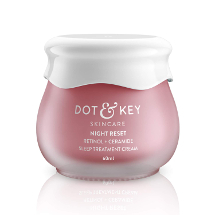 The first thing that you would see is the beautifully wrapped product, but what sets this brand apart is that it is cruelty-free, vegan, without harmful chemicals and dermatologically tested.
The texture of this product is gel-like and super-smooth. The ingredients used are evening primrose oil, hibiscus and sea-buckthorn. The cream naturally exfoliates the skin, prevents acne, corrects scars and moisturizes the skin, giving it a smooth and firm look. It also improves skin elasticity, preventing fine lines and wrinkles.
Key Benefits
• Improves skin elasticity
• Eliminates fine lines and wrinkles
• Exfoliates skin
• Prevents Acne
• Corrects any existing acne scars
Check the cheapest price on Amazon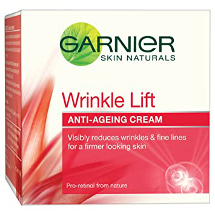 If you are looking for a complete solution for all your aging skin problems, then Garnier is the one-stop solution. It addresses the different problems of aging such as fine lines, skin dryness, loosening of skin, and wrinkles. This cream revitalizes your skin and restores its elasticity and firmness.
Key Benefits
• Revitalizes skin
• Boosts cell regeneration
• Moisturizes the skin
• Contains bilberry extract and active essence of cherries
Check the cheapest price on Amazon
6. Pond's Age Miracle Wrinkle Corrector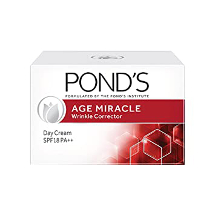 This day cream comes with SPF 18PA++ and contains retinol-C, which helps diminish the lines on your skin, giving it a radiance all day long.
It also moisturizes your skin, protecting it from the UV rays of the sun, which is one of the reasons why skin ages quickly. In addition, it contains Vitamin E and Vitamin B3 that prevent skin blemishes.
Key Benefits
• Effective daytime cream with SPF 18 PA++
• Moisturizes the skin
• Prevents blemishes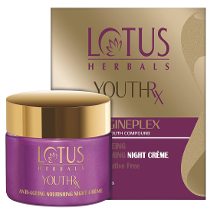 This cream is especially for those who are looking for an effective night cream. It is light, non-sticky, and easily absorbed, so you don't feel any discomfort when you apply it and sleep.
Regular application of this cream also helps reduce dark spots and blemishes, enhancing skin tone. It contains ginger and ginseng, which are very good for aging skin.
Key Benefits
• Non-sticky and light
• Contains Ginger and Ginseng
• Reduces spots and blemishes
Check the cheapest price on Amazon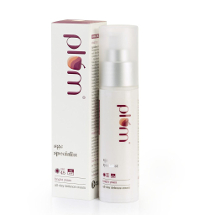 This is a non-greasy anti-aging product that nourishes your skin and protects it from the harmful rays of the sun. It also hydrates and rejuvenates the skin. If your skin is not oily or acne-prone, this product is perfect for you. It contains botanical wrinkle-fighting components and antioxidants like olive derivatives and Vitamin E. A unique feature of this cream is the use of plant-derived 'buildable-stem-cells' that rejuvenate the stem cells of the skin.
Key Benefits
• Non-greasy
• Vegan
• Protects skin against UVA and UVB rays of the sun
• Olive derivatives and Vitamin E to repair sun damage
Check the cheapest price on Amazon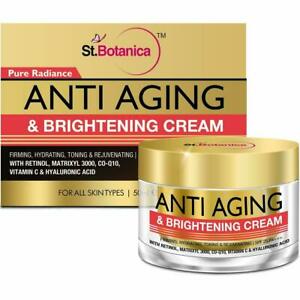 This is a premium product that contains Vitamins, including Vitamin E, B3, and B5. It is also enriched with hyaluronic acid, CO Q10, Matrixyl 3000, and retinol, which not only work to diminish the fine lines and wrinkles on the skin but also brighten it. Also, the cream reduces pigmentation and dark spots.
This anti-aging cream contains natural ingredients such as green tea extract, oatmeal, sweet almond oil. And Moroccan argan oil and comes with SPF25 to protect your skin against the sun.
Key Benefits
• Contains antioxidants
• Is a good scrub
• Reduces dark age spots and pigmentation
• Diminishes fine lines and wrinkles
• SLS and Parabens free
• Suitable for all skin types
• Contains herbal extracts
Check the cheapest price on Amazon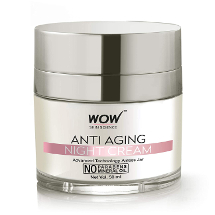 With aging skin, you need a cream that will rejuvenate your skin and boost its elasticity. This is what WOW Skin Science Anti-Aging Night Cream promises to do. It contains extracts of aloe vera, olive oil, shea butter, and hyaluronic acid to promote the synthesis of collagen. This tightens the skin and improves skin elasticity, reduces dark spots, diminishes fine lines, and gives your skin a natural glow.
Key Benefits
• Parabens free
• Suitable for all types of skin
• Visible results in 2 weeks
Check the cheapest price on Amazon
Buying Advice
What ingredients should you look for in an anti-aging cream?
When buying an anti-aging cream, you need to check if it has any or all of the following ingredients:
• CO Q10
• Ceramides
• Biotin
• Glycolic Acid
• Hyaluronic Acid
Is it better to use a cream with higher SPF and does it let you stay out longer in the sun?
Going with a high SPF will not really get you much sun-protection. A cream with SPF 30 will give you 97% protection and that is the highest that any cream will go. Also, a cream with high SPF will not allow you to stay out longer. You need to re-apply it after every 2 hours.
Do anti-aging creams make a difference?
Yes. Anti-aging creams with retinol and others mentioned above have been known to reduce fine lines.
Conclusion
If you want a face-lift and expect an anti-aging and anti-wrinkle cream to give it to you, then you won't find it. Let's face it. These products diminish the lines. They don't make them go away. All these creams are good moisturizers too, with active ingredients and only moisturizing can help give you a youthful look. None of these have any permanent effect. Use them regularly and maintain a good skincare routine to ensure that the lines and wrinkles stay away. Nothing beats a good skincare routine, whether you are in your twenties or fifties.