Best Body Sprays for Men and Teenage Guys in India in 2020
Everyone knows one guy who so reeks of the smell of perfume that it chokes you. Gyms are even worse. He overcompensates for the stench of sweat by bathing himself in a musk fragrance. Why does he need to use such heavy fragrances, when there are such light and pleasant body sprays available.
Do Body Sprays Work?
Body sprays do work but they need to be used in combination with deodorant or antiperspirant. This will take care of the odour and wetness and the smell won't be overpowering.
Difference Between Body Spray and Deodorant
Body sprays are totally different from deodorants. They are fragrant sprays, like perfumes and contain extracts of spices, oils and herbs with a mix of water and alcohol. They need to be sprayed on pulse points or clothes.
Deodorants and antiperspirants have a different purpose. Their purpose is to cover up body odour and deal with sweat, which is the main reason for odour.
Do Men Need a Body Spray?
The Indian climate is tropical, hot and humid or cold and dry. It leads to excessive sweating, which causes bacterial growth, resulting in body odour. This is a total turn off for the people around such men. It takes a little effort to keep yourself smelling good and using a body spray after a shower will ensure that it lasts longer.
How to Use A Body Spray?
Before you apply the spray, ensure that you shower using a gel with complementing fragrance so that the effect of your spray lasts longer. Hold the spray at a distance of at least 6 inches from the pulse point and then spritz it once. Ensure that the spray is completely dried before you step out or dress.
Men must apply the body spray at beat details instead of just spraying it indiscriminately. These are points where the bloodstream is nearest to the skin.
You don't need to use overpowering body sprays. Instead of drenching yourself in fragrance and choking those around you, why not try these body sprays that we have rounded up for you. They are light and refreshing and will not bother the people around you.
The Best Body Sprays for Men and Teenage Guys in India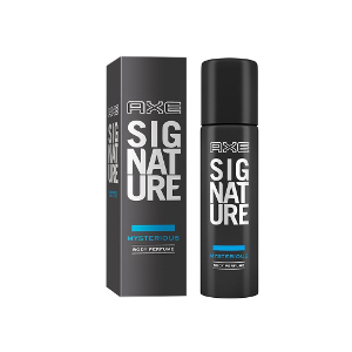 AXE is the leading brand manufacturing perfumes and deodorants for men and women. It is an affordable brand that has sensual and sophisticated fragrances. The packaging is attractive and looks luxurious. This variant has subtle notes of citrus with tones of woodiness, creating an intoxicating blend.
Key Benefits
Affordable cost
For everyday use
Sensual and sophisticated fragrance
Check the cheapest price on Amazon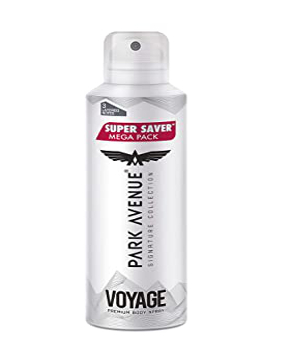 This is one of the most popular body sprays. It is also one of the brand's signature collections. The fragrance is refreshing and keeps you fresh throughout the day. This body spray also comes with a freshness-lock technology to lock in the fragrance and freshness of the spray in your body for a long time.
The fragrance notes are Mandarin and amber with subtle hints of musk and woodiness.
Key Benefits
Available in a big 235 ml bottle
Fragrance lasts for 8 hours
Lock-in technology to keep you fresh for longer
Affordable price
Check the cheapest price on Amazon
3. Adidas Dynamic Pulse Deodorant for Him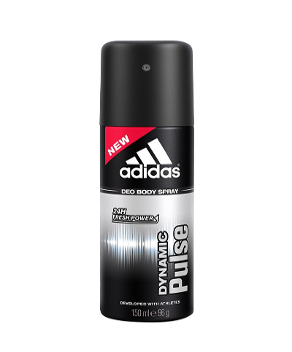 The Adidas Dynamic Pulse Deodorant for Him is quite popular among teenagers keeping up with the latest trends. The fragrance of this body spray is manly, for loss of a better word. It has sweet, citrusy notes with hints of mint that keep you smelling fresh all day long.
Key Benefits
Anti-perspiring
All-day freshness
Mildly fragrant
Affordance price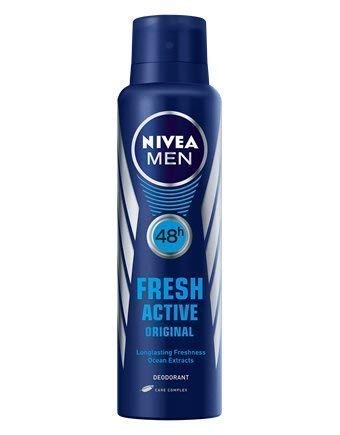 The blend of citrus, leather and ocean is sensually appealing in this body spray. It also keeps you fresh throughout the day and since it is available in a small 150ml bottle, it can be easily carried about.
Key Benefits
All-day freshness and fragrance
Non-irritating and hence suitable for all skin types
Affordable price
Check the cheapest price on Amazon
5. Fogg Bleu – Ocean Body Spray – For Men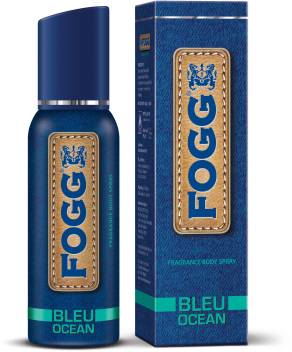 Fogg Bleu is one of the highly recommended body sprays for men. It has to be used regularly after a shower. It is mildly fragrant and keeps you fresh all day long, like a cool ocean breeze on a hot summer day. It also doubles up as a deodorant.
The packaging is attractive and it is available in a 120 ml bottle. The small size ensures that you can carry it with you wherever you go.
Key Benefits
No gas
Mildly fragrant
Affordable cost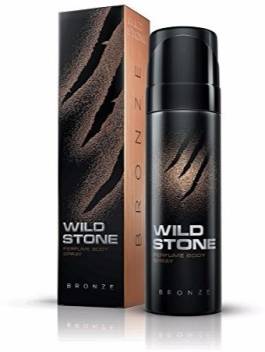 This personal care brand for men is one of the most popular brands. The Bronze body spray has a completely masculine and sensual fragrance that not only lasts all day but also remains fresh. The fragrance, though, is very strong, but not overpoweringly so.
Key Benefits
Strong fragrance
Small bottle
Check the cheapest price on Amazon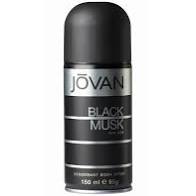 This body spray has a heavenly, musky fragrance that lasts for almost 8 hours, which is quite a long time. Spray it once after a shower in the morning and the fragrance will last till the evening. This is a daily-use product and ideal for both men and teenage boys. The price is also affordable and not too steep.
Key Benefits
Long-lasting fragrance
Affordable price
Check the cheapest price on Amazon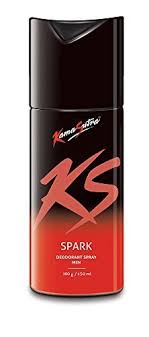 KamaSutra body sprays are in high demand owing to their sizzling and spicy fragrance. This is one of the best-selling sprays in India. The fragrance is strongly masculine and energetic, and it serves as both perfume and deodorant.
If you are looking for a refreshingly energetic and masculine fragrance, then this product is for you.
Key Benefits
Reasonably priced
Masculine fragrance
Check the cheapest price on Amazon
Buyer's Guide
There are so many options for body sprays that it can be quite confusing to choose one that is ideal for you. So, here we have put together a buying guide that will make the process easy.
Smell Before You Purchase – A body spray that may smell good on you may not do so on another person. Each body has a different chemical composition, which alters the fragrance when it touches your body. Therefore, ask for a test spray before you buy one.
How To Check Fragrance – To check the fragrance of the body spray, spritz a minuscule quantity on the wrist or the inner elbow. These are pulse points where you should be spraying the fragrance regularly. Don't use cards to check fragrance. Always test it on your body.
Choose the One That Fits Your Budget – Don't ignore your budget when shopping for body sprays. You need to set a price range. Remember that a product is not the best because it is beautifully packaged. The best body spray is the one that makes you smell good and stays for long.
Check the Quantity – It is always preferable to buy 200 ml or lesser quantity. You can easily carry it with you and if you get bored, you can always buy a different one.
In Conclusion
Decide what you want to buy – body spray or deodorant. Both are different, and one should not be confused for another. Body sprays are good to keep odour away and are fragrant. They are similar to perfumes.
Another thing to remember when shopping for body sprays is that there are a lot of duplicates. Beware of fake products, especially when buying online. Buy only from a reputed retailer and read customer reviews.
Try out new fragrances before you settle for one or keep changing your body spray according to the weather.