Homemade Cucumber Face Pack Recipes for Flawless Skin
When summer finally hits us, the first thing that comes up to add in our salads is cucumber! Yes. It is this potent veggie that is capable of doing wonders for your overall health. It is a fantastic source of dietary fiber and is pretty low in calories. Be it your skin or your gut health, it legit stands out to be the best out of the rest due to its cooling properties.
This veggie is always in demand because of its high nutritional profile. It does wonders for our skin if used with certain ingredients. Don't worry, all of them are readily available in your kitchen and pretty easy.
In this article, we will thoroughly discuss regarding the top eight DIY masks that are an excellent choice for the lazy people out there who do not want to do much but still want to attain that flawless looking skin!
Why is cucumber so beneficial for our skin?
Before we jump on to the DIY masks, let's first understand how cucumber is beneficial for your skin.
This superfood is loaded with antioxidants and anti-inflammatory properties and works as a lovely ingredient for your skin. It is packed with essential vitamins like Vitamin A, Vitamin C, Vitamin B1, biotin, and potassium, which makes it highly potent and beneficial for your skin!
Have skin irritation, puffy eyes, or want to reduce the water retention? Cucumber is your saviour for all of these issues. It is rich in ascorbic and caffeic acids that will soothe your skin down!
It works as a great ingredient to lighten your complexion, hydrate your skin, remove oiliness, acne, or blemishes from your skin. Cucumber is widely famous for being a toner due to its astringent properties. The cucumber juice is great for pore tightening and helps give a youthful flush of glow whenever you spritz a pump of this cucumber toner!
What are the best DIY cucumber face masks for flawless skin?
Now when we have discussed the benefits of this wonderful ingredient, let's check out a few DIY recipes you can try out to improve your skin's overall health.
The main ingredient will be cucumber here. We will mix that with other ingredients to increase your face mask's effectiveness.
Keep reading to know more about it.
1. Cucumber Juice + Besan or Gram Flour
Besan is an all-rounder ingredient. There are numerous benefits of besan, starting from being an excellent cleanser to removing tan. It is one of the most popular ingredients used to treat acne and diminish blemishes if any. This will act as an excellent rejuvenating mask for your skin.
Directions:
Take two tablespoons of besan
Add three tablespoons of cucumber juice and mix them thoroughly
Spread the mask evenly on your face and let it dry for about fifteen minutes a.
Rinse it with normal plain water and let it air dry
Use this mask every alternate day of the week.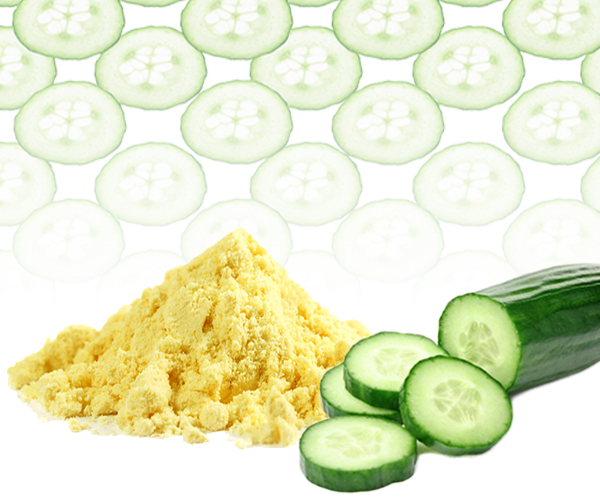 2. Cucumber + Tomato
Tomatoes are rich in Vitamin A and C and have antioxidant properties. The antibacterial and antifungal properties are great to treat the pimples and keep the oiliness at bay. It is great as a lightening agent and can reduce pigmentation to a significant extent. This is the appropriate mask to choose if you are tanned from excessive sun exposure for a prolonged time.
Directions:
Blend half a piece of tomato and half a cucumber in the blender
Apply the mixture and massage it gently in circular motions
Leave the mixture for about fifteen minutes
Use this pack every time you come back from outside to get rid of the tan instantly.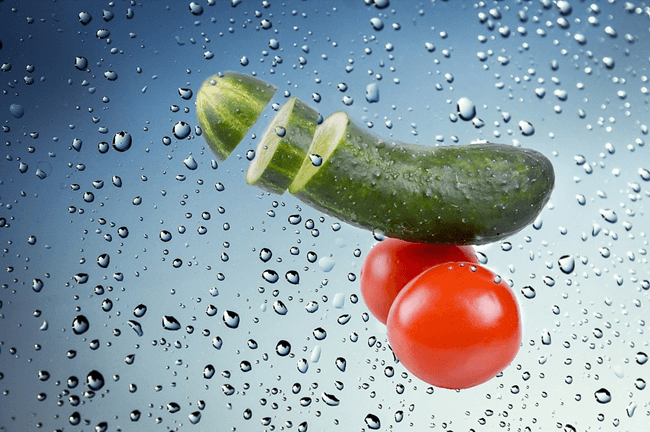 3. Cucumber Juice + Multani Mitti Or Fuller's Earth
This is a famous mud mask that is outstanding for oily and combination skin people. It has the ability to soak all the oil and the gunk deep within the layers of the skin and leave your skin feeling fresh and breathable. It even dries down your acne and helps to reduce the acne marks, if any.
Directions:
Add four tablespoons of multani mitti powder
Add three tablespoons of cucumber juice
Add one tablespoon of Rosewater and give it a good mix
Apply this thick pack and keep it till it is semi-dry
Rinse it with normal water
Follow with your regular moisturizer since this can leave your skin a bit dry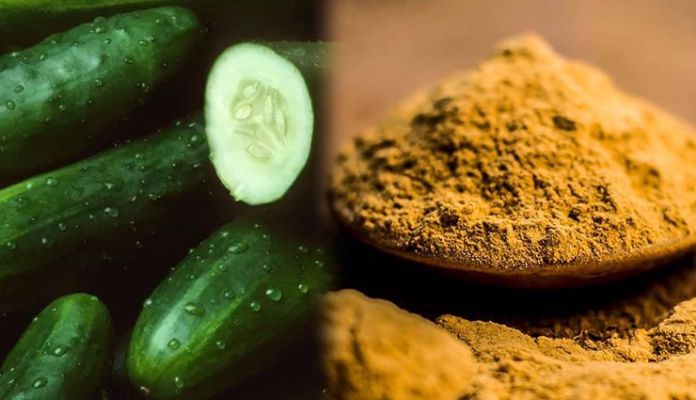 4. Cucumber Juice + Lemon
Lemon Juice is rich in Vitamin C and antioxidants that are great to heal from any kind of skin damage. It is also used to avoid premature aging. It works as a natural bleach to lighten your skin tone and give that radiant and clear skin. This pack is great if you have oily and dull skin. This will instantly refresh your skin!
In case you have sensitive skin and lemon doesn't suit you, then you can opt for orange juice since it is equally beneficial but is less strong.
Directions:
Take two tablespoons of lemon juice
Add two tablespoons of cucumber juice
Mix it thoroughly and spread it evenly
Massage the mask for a few minutes and let the mask dry
Rinse It with normal water
Use this mask not more than twice in a week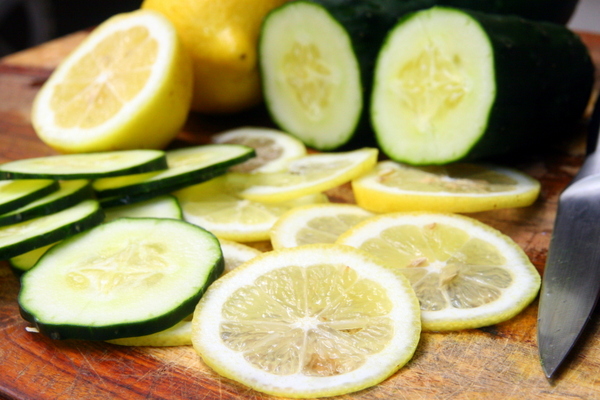 5. Cucumber + Milk
The Lactic acid in milk is a great hydrating agent and is popularly used by dry sin people because of this very sole reason. It can be used alone as a cleanser every day since milk can remove all the dirt and dust particles from your skin thoroughly.
It has anti-ageing properties and is a fabulous option for skin lightening as well. This face mask will add an instant glow to your skin and leave your skin baby soft! You might not even need a face moisturizer after this face pack since this mask provides an intense boost of hydration!
Directions:
Add two tablespoons of milk
Add one tablespoon of the cucumber pulp and mix them
Spread this mask evenly on your skin. It is preferable if you use a face brush to apply since this mask's texture is a bit on the liquid side.
Let the mask air dry for about half an hour and rinse it with normal water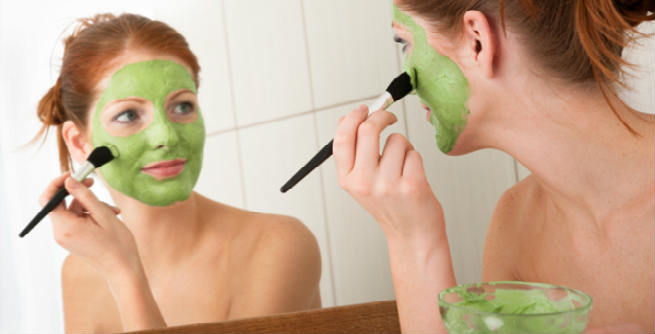 6. Cucumber + Papaya
This wonder fruit is loaded with enzymes that are a boon for your skin. It can reduce your pigmentation and brighten your skin to a significant extent. Papaya is even used as an active ingredient in commercial skincare products nowadays and has immense benefits for your skin.
Directions:
Slice 1/4th of papaya and cut it into small cubes
Add half a cucumber and blend them together
Spread this thick pulp evenly and let it dry for half an hour
Massage the mask in circular motions while washing it off to get rid of the upper layer of dead skin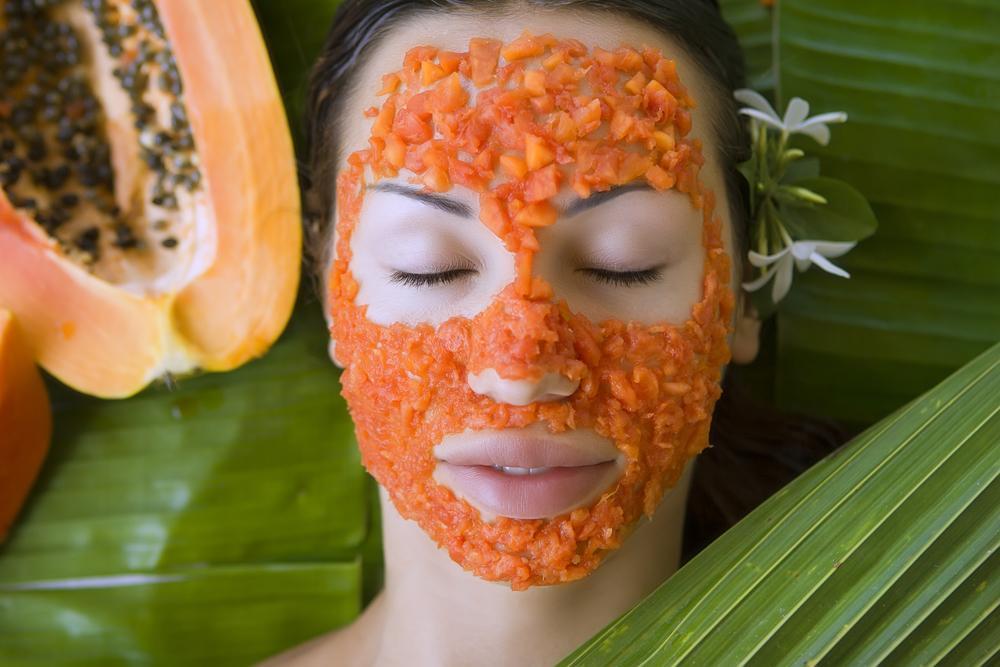 7. Cucumber + Turmeric
This is another all-rounder ingredient for your skin. Turmeric is one such ingredient that adds love to your DIY masks! The antifungal and
antibacterial properties of turmeric will help you get rid of any active acne and give clear skin.
It brings a natural glow from within to your skin. This is an excellent remedy to try but be careful since this can leave a slight yellow stain on your face.
Directions:
Mash half a cucumber
Add a pinch of turmeric powder or grate raw turmeric in it
Add to teaspoons of lemon juice and give it a thorough mix
Apply this DIY mask evenly on your face and let it air dry for half an hour
Rinse the pack, and enjoy your glow!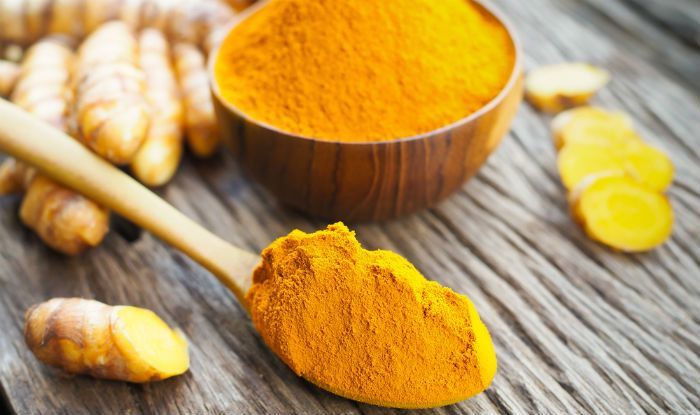 8. Cucumber Juice + Avocado
This specific fruit is rich in Vitamin C and E and can effectively boost your collagen production. The anti-inflammatory properties of avocado will provide you with a cooling and relaxing sensation. This mask is great if you have a dull and tired-looking skin since this will provide you with a radiant glow.
Directions:
Take half cup of avocado pulp
Add three teaspoons of cucumber juice and mix it
Apply the mask evenly and let it sit for thirty minutes
Rinse it with normal plain water and let it air dry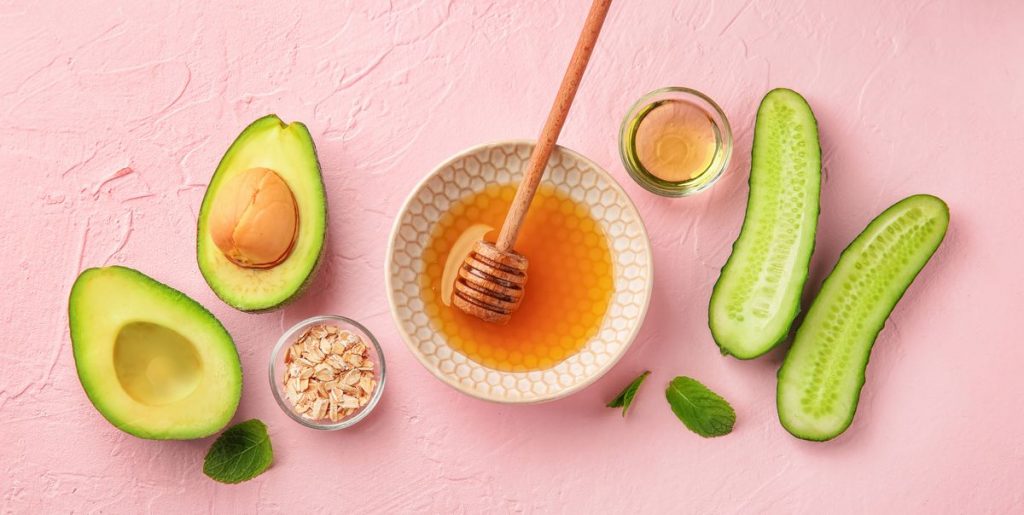 Wrap Up
By now, it Is pretty evident how beneficial this veggie is for your skin. This is such a saviour for your skin during the summers. Pick up any mask from the above list and be consistent with it since DIY masks take a bit of time to show prominent results.
Thus, pick up a slice of cucumber from your kitchen right away, start pampering your skin and enjoy the natural flawless looking skin!
Have you ever tried any of these? If yes, let us know in the comments below.
Also Read: