Benefits of Curd for Beautiful Skin
Are you searching for hacks for beautiful and healthy-looking skin? You might have come across many home remedies like using aloe vera, honey, turmeric, etc. Curd/ Dahi is yet another trendy ingredient which is used for multiple skin treatments at home. Not only does it make your meals healthy but also your skin. Curd is a fantastic source of protein, vitamin D, and calcium. Lactic acid is also found in curd, which helps in curing the dead skin, wrinkles, ageing, tanning, acne, and the list is long. It is one of the most common ingredients which is used in almost every home remedy.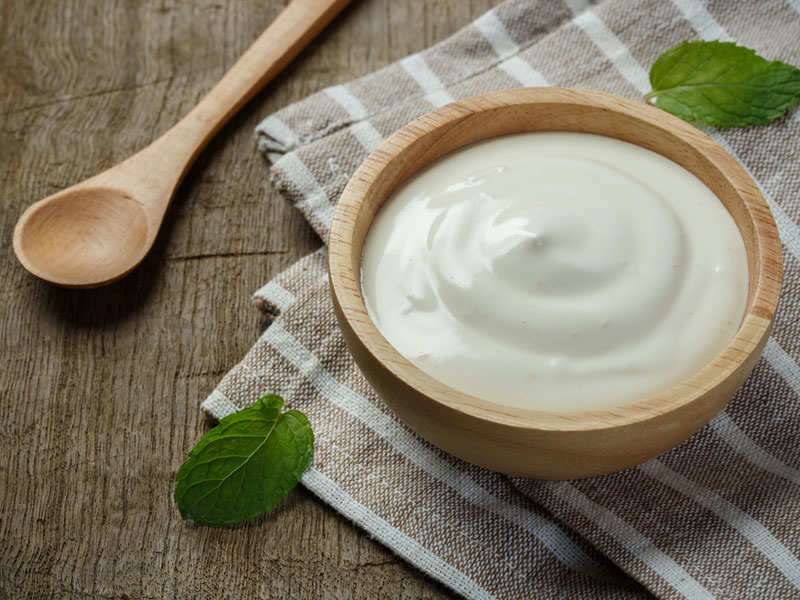 How is curd beneficial?
Curd is excellent for overall health and skin. Applying curd on the skin has numerous benefits. We have curated a list just for you to understand the benefits of applying curd on your skin.
1. Prevents acne breakouts
Acne and scars are one of the most common problems that one experiences. A lot of times, good and expensive products also don't work, hence you think of switching to home remedies. Curd is considered to be a perfect cure for preventing acne breakouts because of its antibacterial and antifungal properties. The zinc found in curd has anti-inflammatory properties that help in curing acne breakouts and the scars.
Do you know neem powder is another natural ingredient that helps you treat acne? Read more about it here: Benefits of Neem Powder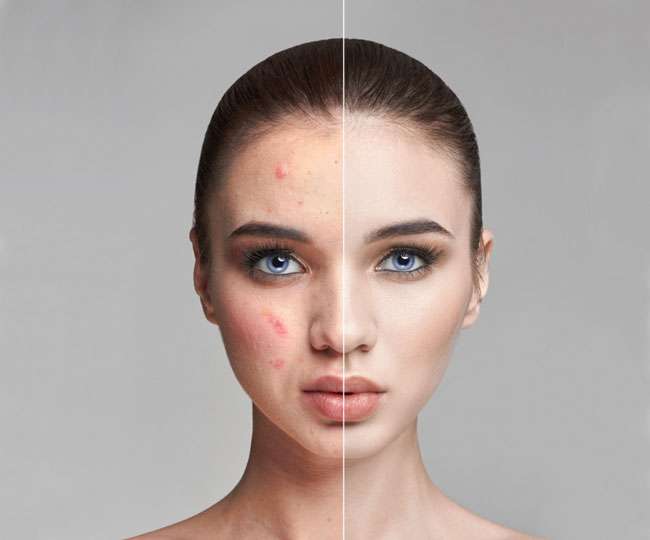 2. Acts as a great moisturizer
Skin hydration is significant, especially in summers. Curd acts as an excellent moisturizer. It prevents & cures dry and itchiness of the skin. Apply curd on your skin daily for soft, smooth, and hydrated skin.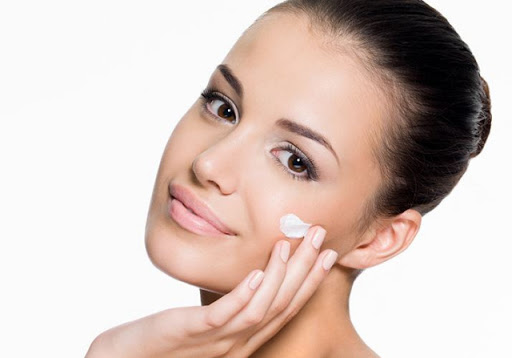 3. Treats dark circles
Another most common problem among people is dark circles. A good night sleep is very crucial. Dark circles are because of a lack of sleep and some other genetic problems. Applying curd under your eyes every day for ten minutes reduces the darkness under your eyes and gives your skin a good texture.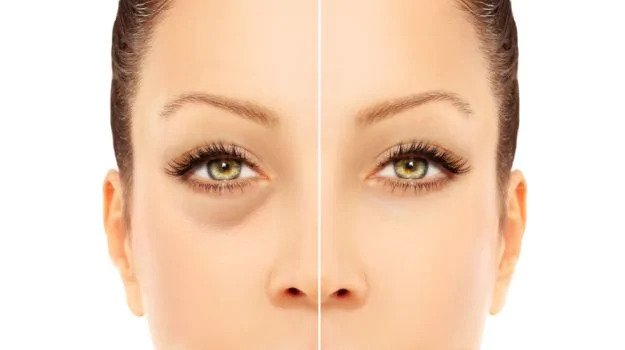 4. Prevents Sunburn
Many times, your sunscreen fails to prevent your skin from the hard rays of the sun. But don't worry, the curd is here to help you  out with your sunburns. The direct UV rays from the sun affect the body cells making your skin dull, tanned, and unhealthy. When you apply curd on your skin, it fights against the burns making your skin healthy again. It happens because of the anti-inflammatory properties of curd.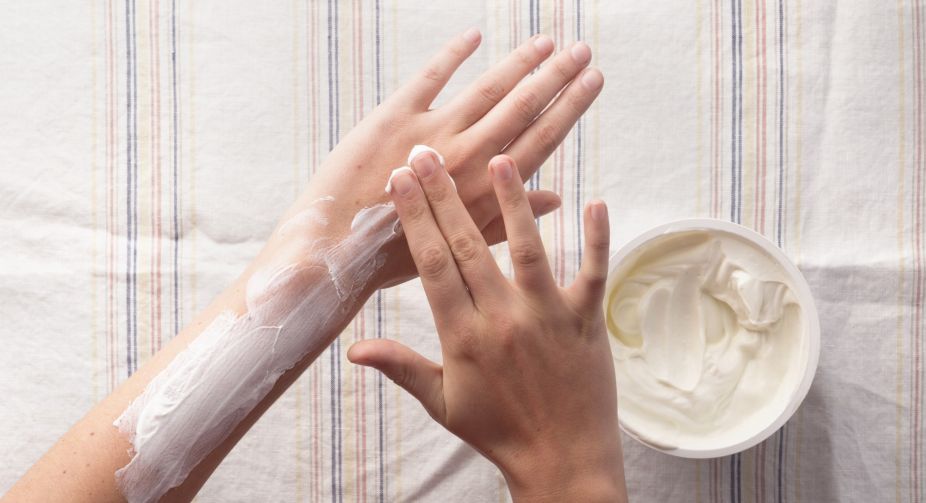 5. Acts as a natural cleanser
We all spend hundreds and thousands of rupees to buy that perfect face wash, toner, scrub, or cleanser, and most of the time they fail to impress us. It might shock you, but curd can do wonders without spending a penny. Use it before going to bed to see the actual result. It is recommended that you should dilute curd with some suitable ingredients according to your skin type.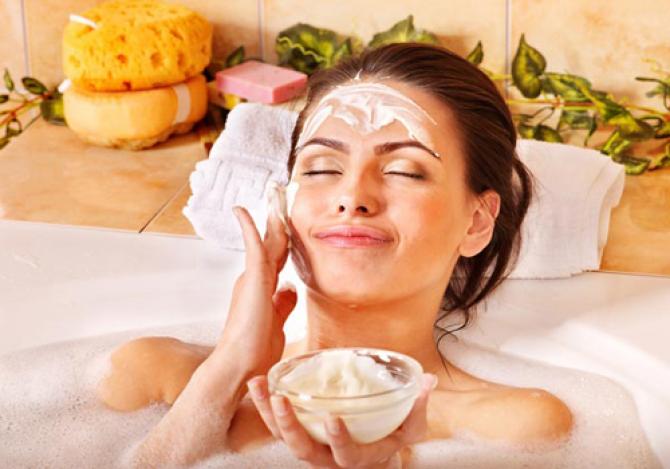 6. Helps in treating skin infections
What else will you wish for? Curd is the go-to ingredient for most of the skin problems. Apart from tanning, glowing skin, preventing acne; it also helps in preventing various skin infections like ringworms without any harmful side effects.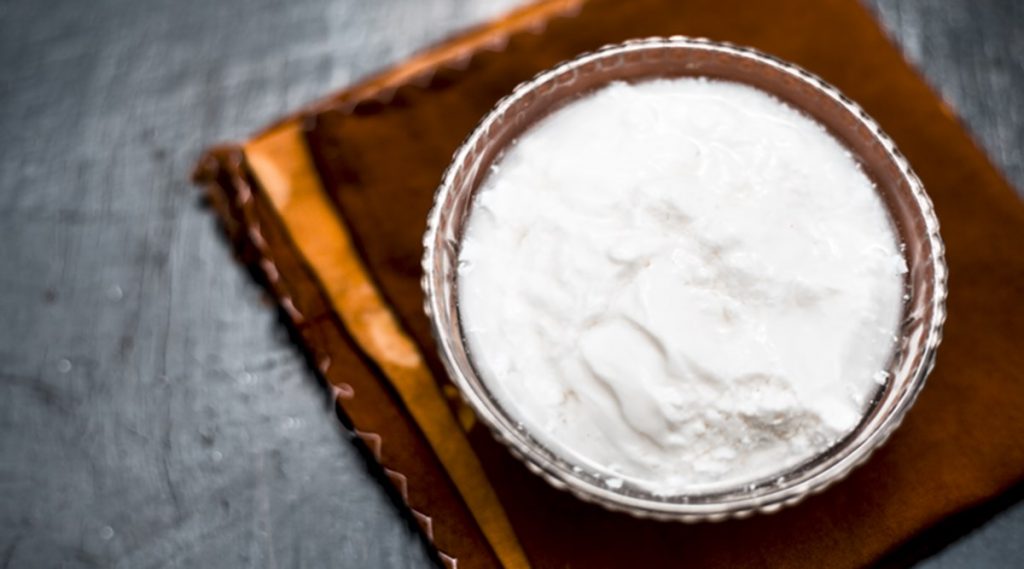 Conclusion
If you are afraid that applying curd every day might leave behind some side effects, then take a deep breath and relax. No, curd is harmless until and unless you have any medical allergy from curd. If you have any allergy, you should check with your doctor first and then take a decision accordingly. Once you start using curd daily, you will see some jaw-dropping results on your skin. Another good thing about curd is that it is readily available in the market or you can also prepare it at home for some excellent results. Various problems, one solution, i.e., curd. Eat or apply; it gives excellent results that you were looking for. If you still don't trust us, you can apply curd on a patch of your skin and see the results with your own eyes. And we are sure that the results will leave your eyes wide open.
Get up and take some curd in a bowl and apply on your damaged skin. You will notice the best results in a short period and will love it.
So, are you ready to give it a try?