Cinthol Soap: Uses, Benefits, and Ingredients
Cinthol is one of the oldest brands for soaps and deodorants in India. This legendary brand still pioneers the industry of soaps with three simple words "Alive is Awesome". It makes sure that once you use it, freshness becomes your friend. If you are interested to know about the uses, benefits and ingredients of Cinthol soap, keep reading! We are going to share detailed information about this popular soap.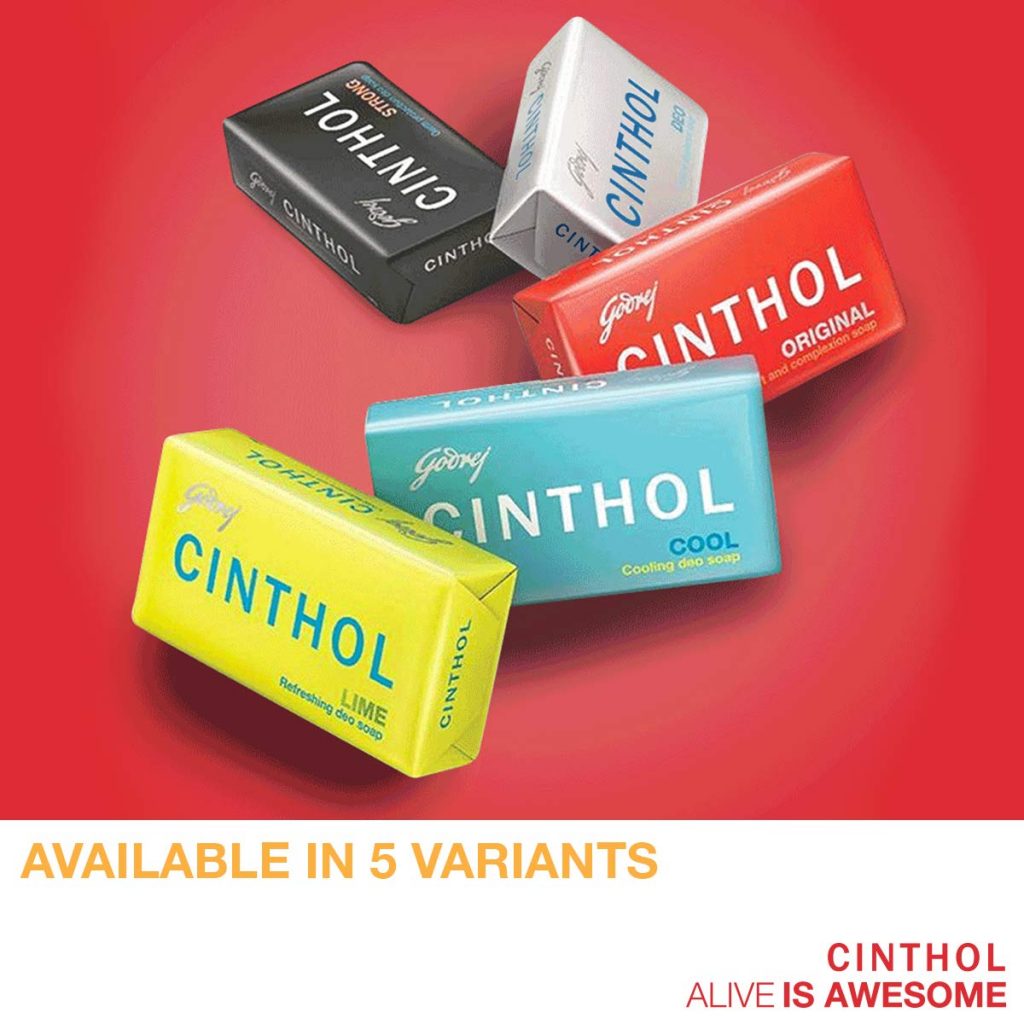 Uses of Cinthol Soap
Cinthol soap has earned its popularity among the Indians for many reasons. The multipurpose uses of this soap have elevated the brand in the Indian market. If you are in doubt about the uses of the soap, get into our discussion.
Cinthol soap is a bathing bar. All you need to do is to swipe it on wet skin. Then make lather so that it cleanses your skin properly. You can also use a loofah to create a rich lather with water. The soap is gentle on the skin. So, you need not worry about it. It cleanses away all the dirt. And you get fresh skin after every bath. Cinthol soap is safe to use on any skin type. You can repeat after a wash if required. But if you have skin issues, check with the details of the ingredients for safety. People of any age group, excluding infants, can use it.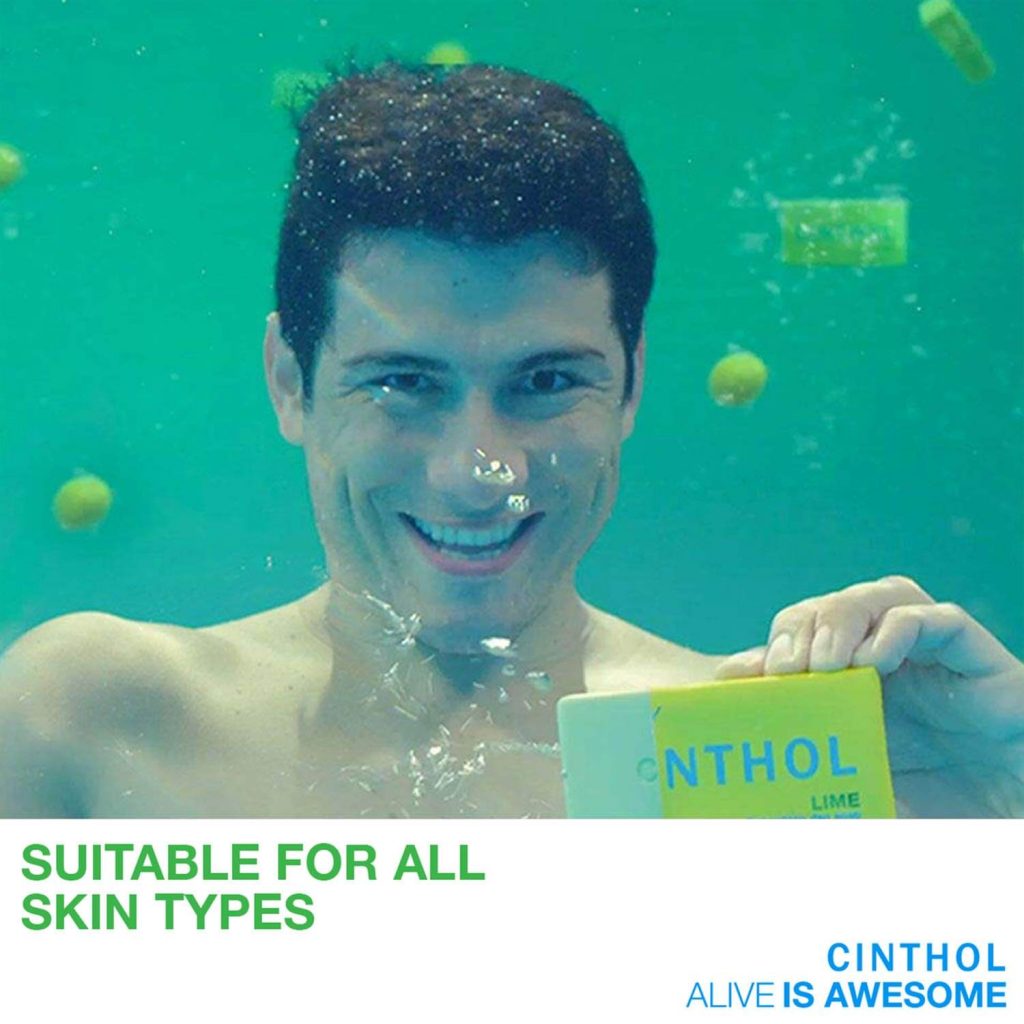 Benefits of Cinthol Soap
There are many benefits to counting Cinthol soap.
The product is a fantastic choice for people with perspiration issues. Cinthol soap controls body odour so that you feel fresh after hours of taking a shower!
The soap has a refreshing note of the fragrance. It enhances the mood instantly after taking a shower.
It reduces skin problems after using it regularly. That's what the brand claims.
It is trustworthy! Cinthol soap does not need any added introduction as it comes from the mother brand Godrej. You can buy it and use it daily without giving any second thought on the product!
The price of Cinthol soap is also within the budget of most Indians. It is another prominent reason for increasing the popularity of the product. The Original Cinthol bar of 100 gm costs INR 35.
Super easy to carry, hence a good option for travellers.
Claims to reduce acne issues. You will get rid of rashes and other skin irritation, too. As much as having the right soap is important, getting hands on the right face wash when you have an acne-prone skin is important, too. Read about some good anti-acne face washes here: Top 10 Facewash for Acne/Pimple for Men in India
Recommended by doctors, therefore, safe to use.
Increased longevity as according to users' reviews, the soap tends to melt less in water.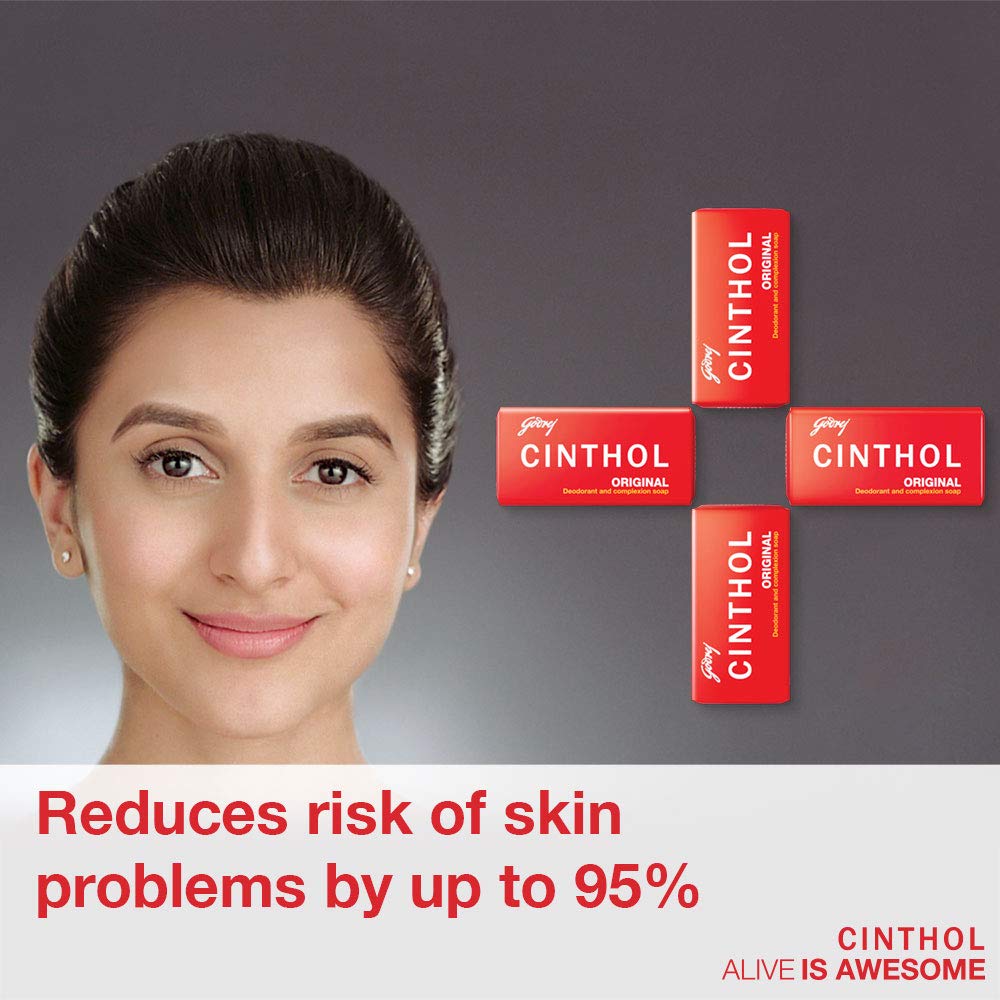 Additional benefits to know:
Cinthol soap is available in other variants apart from the original fragrance and composition. You can check their variants like Confidence, Lime, Cool and Deo. Grab anyone and you'd love the liveliness it brings to your bathing sessions.
Ingredients of the Soap
Have a look at the ingredients list of the Cinthol soap. It will help you to know if you are allergic to the composition of the bathing bar. If you find some issues, stop using the soap immediately.
The Cinthol soap original contains Titanium Dioxide. It also has Sodium Palmate, Sodium Palm Kernelate, water, perfume, Sodium Chloride, Triclocarban, Glycerin. Disodium EDTA, Citric Acid, BHT, CI 47000, CI 61565. It also contains TFM (total fatty matter).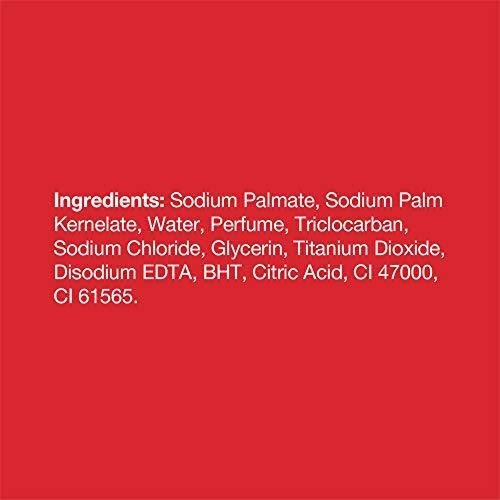 Final Words
We have unrevealed all the necessary details of the Cinthol soap. We suggest that check with the ingredients list thoroughly before you buy it for yourself. Though the soap has several variants, the original Cinthol soap is the best variant till the date. Its signature fragrance and quality are still unbeatable! You'll know it once you try it for yourself.