Best and Affordable Organic Skincare Products in India
As Indian women become more responsible consumers, organic and plant-based skincare is seeing a surge in popularity. Most women are now opting for organic or natural skincare free from harsh chemicals and sulfates, which is largely made from plants or plant extracts and has not been tested on animals.
This trend is good news for organic skincare brands in India, because while there are plenty of international brands in the market, Indian ones tend to be more affordable. Indian brands also contain ingredients that most women are familiar with and have been using on their skin since childhood.
Below is a list of the best organic skincare products in the Indian market. This list contains both new and well-known brands to give you a complete overview and many different options to choose from. The products listed below are super affordable, completely safe and gentle on the skin, and certified organic.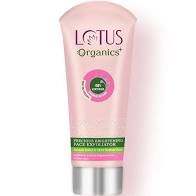 This refreshing exfoliator removes impurities like nothing else! It contains certified organic actives that penetrate the deepest layer of skin to cleanse it thoroughly and leaves it feeling soft and supple. It doesn't dry out the skin and works on the dark spots to leave you with a natural glow and even-toned complexion. Unlike other exfoliating scrubs, this is not harsh and soothes the skin.
How to Use:
Gently massage the face exfoliator over damp skin
Since with cool water and let dry
Follow it up with a moisturizer
Do the ritual every alternate day of the week
Check the cheapest price on Amazon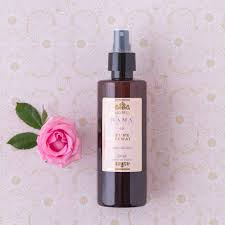 Kama Ayurveda is one of the most well-known organic skincare brands in India. Their products are very high-quality and usually priced high as well, but there are some gems in the collection that are affordable. Like this pure rose water made from the roses of Kannauj. It is non-alcoholic, pure, and restores balance to the skin.
How to Use
You can use this product as a make up remover.
Mix it in your clay masks for the goodness of rose water.
Use as a toner after cleansing your face.
Store it in a spray bottle to use as facial mist.
Check the cheapest price on Amazon
3. Khadi Natural Ayurvedic Face Scrub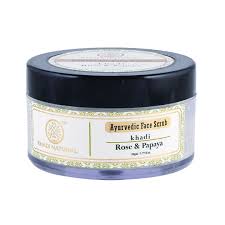 If you live in India, Khadi is a brand that you must have heard of. Their reputation as one of the first organic skincare brands in the market is undefeated by the quality of their products. Take this face scrub, for example – it contains rose and papaya to rid your skin of impurities and dead skin cells, while also nourishing it.
How to Use
Cleanse face thoroughly with a gentle cleanser
Let your skin dry, then smooth the scrub over face and neck.
Avoiding eye area, massage gently.
Rinse with lukewarm water.
Moisturize your face after usage.
Apply 2-3 times a week for best results but avoid daily usage.

Face washes tend to be too drying, but this gentle one from reputed organic skincare brand SoulTree is a gamechanger. It is completely soap-free and perfect for washing your face daily. It contains Indian rose and turmeric extracts, which keep the skin nourished and elastic, while antioxidants from honey hydrate the skin all day long.
How to Use
Dampen your face and neck.
Take a coin-sized amount in your palm.
Massage over face and neck using the tips of your fingers.
Rinse thoroughly.
Use twice daily.
Check the cheapest price on Amazon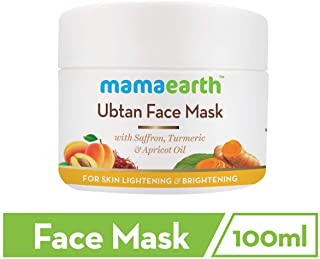 Despite being a new name in the market, Mamaearth has made quite a name for itself. The Ubtan face Mask is one of their most popular products. It is free from sulfates and artificial fragrances, making it safe for all skin types – even sensitive skin. It contains saffron and turmeric to brighten your skin, as well as apricot oil to firm it up. Vitamins A & E further nourish the skin.
How to Use
Cleanse your face using a gentle face wash
Let it dry, then apply a thick layer of face mask over the face and neck.
Let it sit for 15-20 minutes.
Rinse it off with lukewarm water in gentle scrubbing motions.
Apply twice a week for best results.
Check the cheapest price on Amazon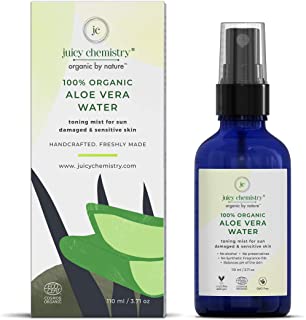 This Aloe Vera Toning Mist, coming from a certified organic Indian brand, is the solution to your dehydrated skin woes. It not only deeply hydrates your skin in harsh summer months but also controls excess oil and has anti-inflammatory properties. All Juicy Chemistry products are handmade and do not use fragrance oil, so you can rest assured that this product is high-quality.
How to Use
You can spray it on your face and dab with fingers to use it as a toner.
Keep it in your bag in summers to use as a facial mist.
Spray it over a cotton ball and use it for makeup removal.
Check the cheapest price on Amazon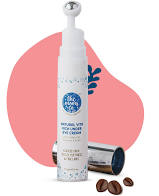 This under eye cream is simply full of goodness! It has the richness of coffee oil, chamomile oil, and chia seed oil as well as the nourishment of vitamins B3, B5, and E. These ingredients come together to make sure you never have puffy eyes and dark circles ever again. And because this cream is a creation of The Moms Co., you know it is toxin-free and 100% natural.
How to Use
After cleansing your face, take a small amount on the tip of your finger.
Dot it around your eye and use gentle dabbing motions to press it into the skin.
Make sure to cover outer and inner eye areas.
Use twice daily for best results.
Check the cheapest price on Amazon
Choosing the Best Organic Skincare Products
With so many new up and coming brands of organic skincare, it can get a little tricky to choose the one most suited for you. Aside from focusing on your skin concern, you should also keep the following tips in mind:
Check the ingredient list – It's disappointing, but a lot of herbal, plant-based, and organic brands do not list all the active ingredients in their products. This lack of honesty and transparency turns away potential customers. It also makes it difficult to determine if the product contains a preservative or chemical you may be allergic to. If you come across a brand like this, it is best to avoid them in favour of one that is honest.
Buy from Certified Brands – Sure, getting certifications is difficult, but they ensure quality and safety. They give you the surety that an authorized body has inspected the brand you are about to try. When purchasing from a new brand you haven't tried before, make sure they have any of these certifications: USDA Organic, ECOCERT, or NPOP by the Government of India. A PETA cruelty-free certification is also a must if you are socially and environmentally-conscious.
Do a patch test – When trying a new product on your skin, doing a patch-test is the best way to avoid allergies or unpleasant side effects. Dab a small amount of the product on your wrist or the thin skin behind the ear. If, after 24-48 hours, there is no reaction or redness on the skin, it is safe to use!
Now that you have so many organic products to choose from try them out and watch them change your skin for the better!