DIY Under Eye Mask For Puffy Eyes & Wrinkles
Puffy eyes and wrinkles are common issues that we see after stepping into the 30s. So, you should start caring for under eye areas early. It will help to prevent wrinkles. You will also see visible results and brighter undereye areas within a few months of following a beauty regime. Here you will get details of diy under eye mask that  is effective as well as easy to maintain!
Why use DIY Under-Eye Masks
Using DIY under-eye masks help to get into the deep causes of puffy eyes and wrinkles. It works faster than any eye cream or gel. And homemade DIY masks are easy to prepare also. And you can apply the mask at home, preferably at night. So, you do not have to spare any time and money to visit a salon for such a beauty regime!
Using under eye masks helps to brighten the undereye areas. You will look younger and healthier after using it for a few months. Moreover, undereye masks are safe to use if you prepare with homemade stuff! People of almost any group can use DIY under-eye masks. But do not use it on children under twelve years.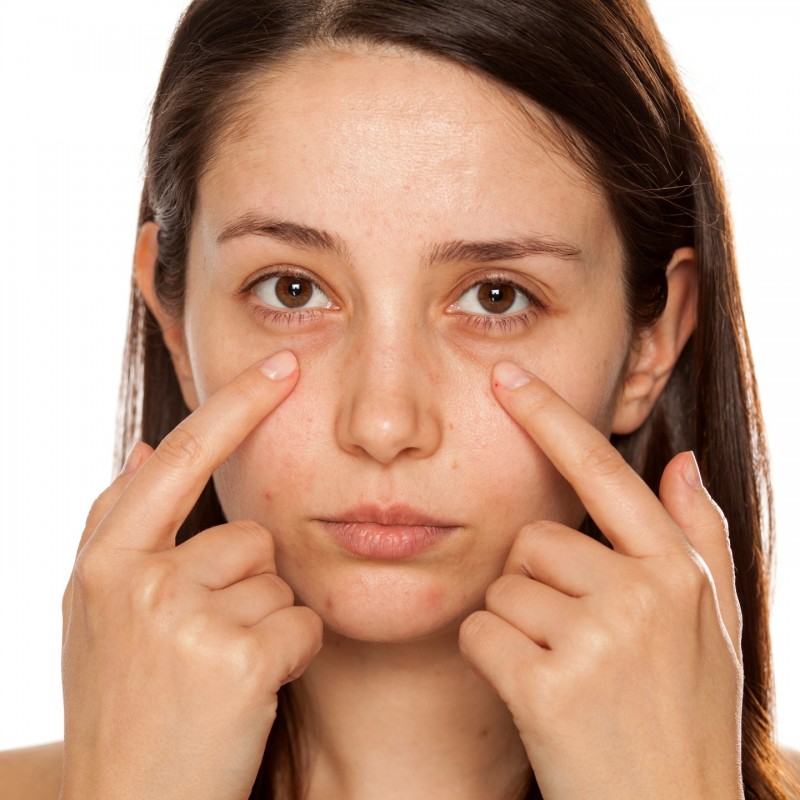 DIY Under-Eye Masks for Wrinkles
Here are some great undereye masks that help to combat against forming wrinkles around the undereye areas. And it is a great way to hold the youthfulness of your appearance because the eye areas tend to get wrinkles first. The skin around the eye areas is thin and delicate. So, it needs special attention to maintain the glow and skin texture.
1. Almond Oil Mask
Almond oil is a beneficial option for under eye treatment. Vitamin E and Vitamin K work against wrinkles and loose skin. It rejuvenates the skin from within with the help of retinol. But one thing you must remember is that you should not overuse it. You need a tiny amount to cover the under eyes. Use the ring fingertip to massage the oil gently on the skin. Then leave it for fifteen minutes. After that, wipe it with wet tissue paper or a cotton ball. Complete the beauty routine with an under eye cream of your choice.
This all-natural almond oil mask works on aged skin also. People who have not seen any sign of wrinkle can use this almond oil mask for preventing wrinkles. Apply DIY under-eye masks once a week for achieving the best results!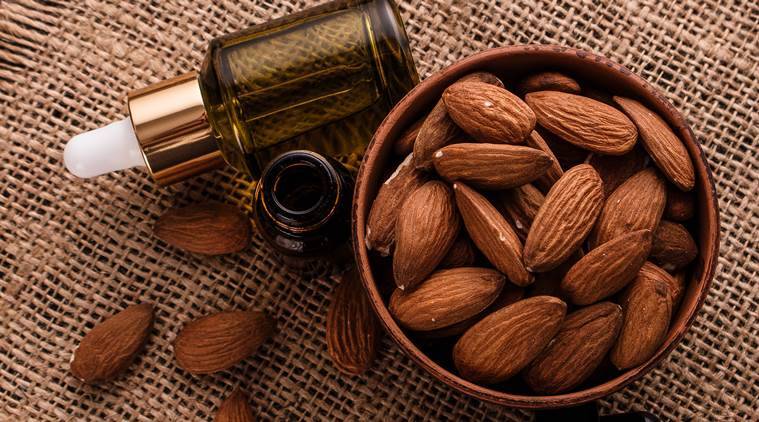 2. Cucumber and Potato Mask
A cucumber-potato undereye mask is an effective choice for dry and wrinkled under eyes. This mask provides a soothing effect to the stressed eyes. Make the juice of both potato and cucumber. Then take fresh juice of both in equal amount. Now apply this with the ring finger so that the skin absorbs the extracts. Wash off the mask with cold water after fifteen minutes. It also reduces dark patches to some extent.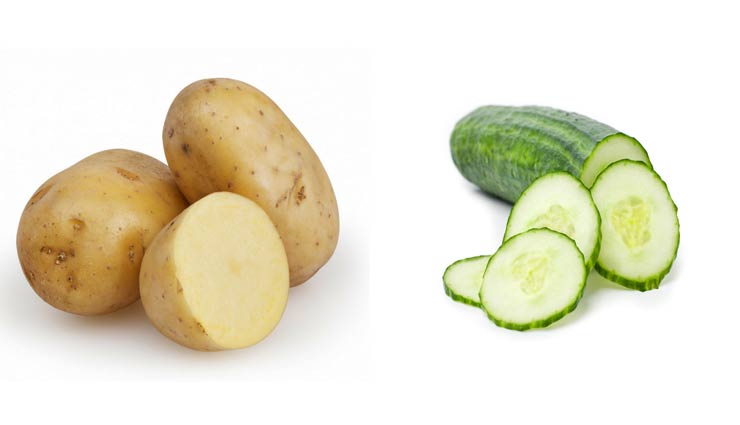 3. Saffron and Milk Mask
Saffron is well-known for brightening the skin. And milk is also a great choice to use skin texture and health. So, saffron-milk under eye mask works on tired, aged and dull under eyes. It reduces the further chances of wrinkles and crow's feet. To prepare the saffron-milk mask, soak the three to four saffron strands in three tablespoons of milk.
Keep the milk at room temperature. Soak the saffron threads, and the mask will be ready to use after half an hour. Apply the mask on the under-eye areas to get rid of spots of ageing. Then, wash off with cold water after fifteen to twenty minutes. You can also apply with cotton pads soaking into the mask.

4. Egg Mask for Under Eye Wrinkles
Egg under eye mask is suitable for wrinkled under eyes. It significantly helps to tighten and brighten the areas when you use it properly. Use egg whites, lemon juice and honey to prepare the mask. Apply the mask with the ring finger. And leave it for about ten to fifteen minutes. Do not over-dry the mask. Wipe off the mask with wet cotton wool or wash off with cold water. Follow it up with good quality under eye cream or gel.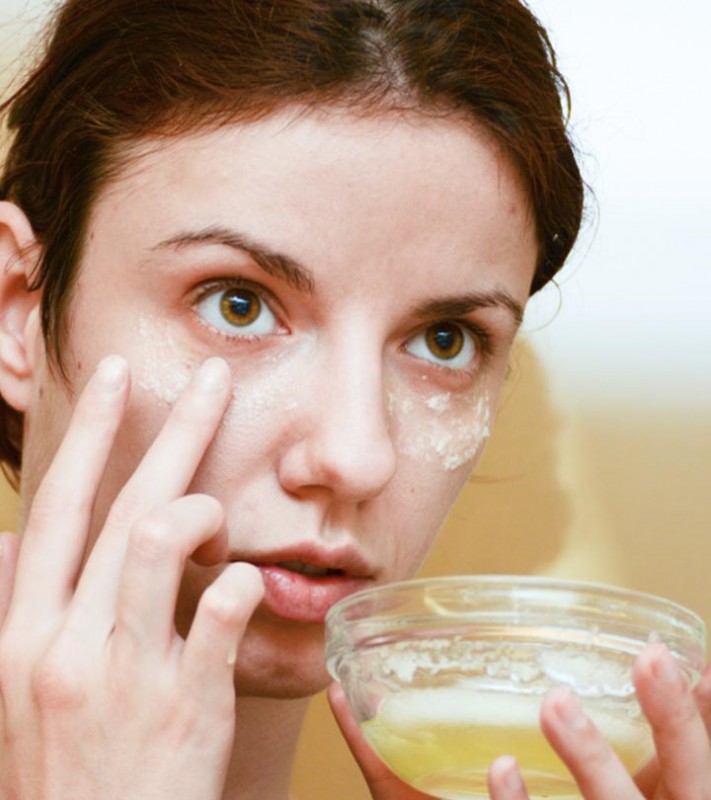 DIY under-eye masks for puffy eyes
Here you will get some excellent DIY under-eye masks ideas especially curated for puffy eyes. Using these masks once a week helps to reduce the dark circles and puffy eyes. The under-eye areas tend to get extra fluid. And these areas look unhealthy and puffy because of such fluids. Some DIY masks can be beneficial for reducing such puffiness after a few applications.
1. Egg white and coffee mask
You will need one egg white and one teaspoon of coffee powder to make a paste-like mask. Blend the mixture well so that there is no lump left. Now apply this mask under-eyes. And leave the mask for ten minutes. Then clean the areas with a wet towel or wet tissue paper. Then use an eye cream of your choice.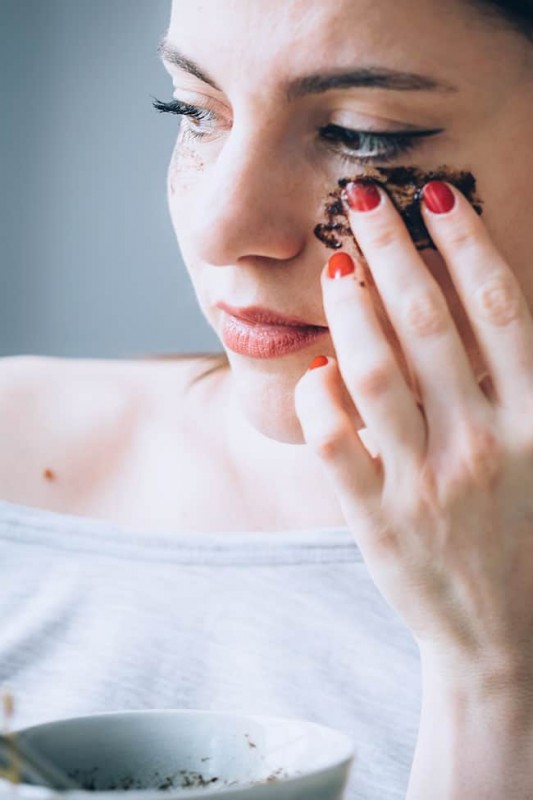 2. Parsley and Yoghurt Mask
Parsley and yoghurt work well on puffy eyes. Parsley is an excellent source of Vitamin C, which helps in skin lightening. It also has chlorophyll and Vitamin K. It reduces puffiness effectively. Yoghurt is rich in Zinc and Vitamin A. It aids in blood circulation.
You will need approximately one cup of parsley for one tablespoon of yoghurt. Pour hot water over the chopped parsley. Now stir the mixture. Then add the yoghurt to make the mask. Keep the mixture in the refrigerator for ten to fifteen minutes. After that, dip a cotton ball to wet it with the mixture. Place these soaked cotton balls under the eyes. Take these off after ten minutes. Wipe off the residue with wet tissue paper. And complete the beauty regime with a suitable under eye cream.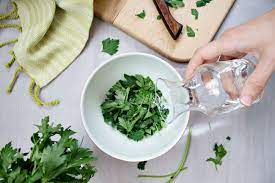 3. Rosewater and Cucumber Mask
Take two tablespoons of fresh juice of cucumber. Now add five drops of pure rosewater. Then soak two cotton pads in the mixture. After soaking for ten minutes, place the cotton pads under the eyes. Leave it for fifteen minutes. Then wash off with cold water. Complete the routine with an eye cream.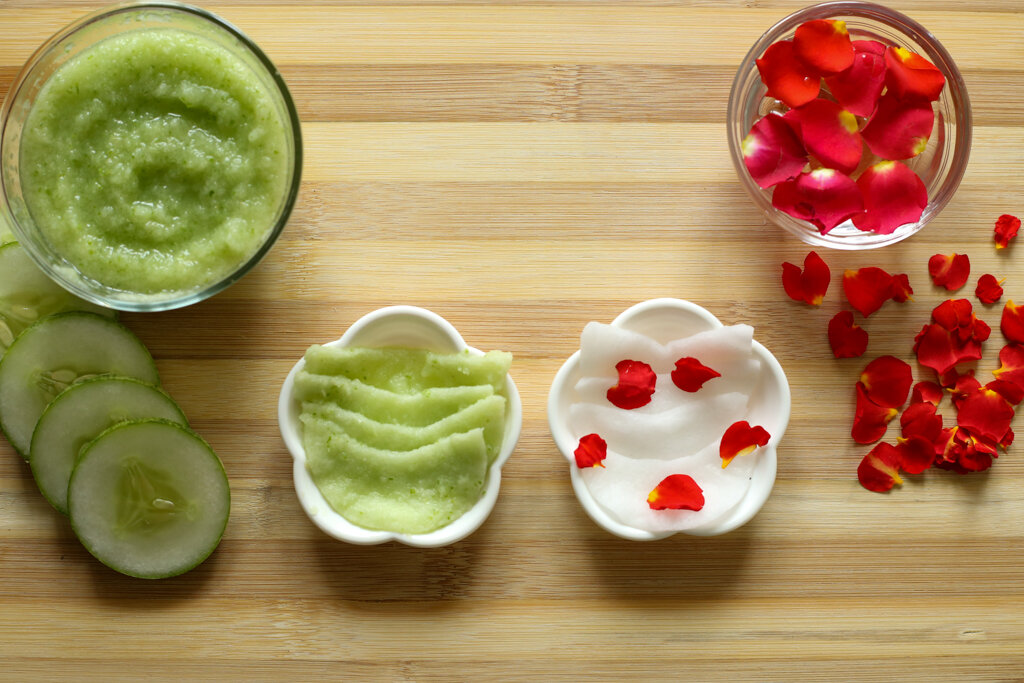 4. Aloe Vera and Carrot Mask
Aloe Vera has cooling effects that soothe the redness and swelling. Carrot has beta carotene and essential antioxidants that work against dull skin. Both of these works well on skin issues. Carrot lightens the skin. And Aloe Vera hydrates the skin. So, it is a great mask that helps in lightening dark circles around the eyes. It effectively helps to reduce puffiness.
This mask is easy to prepare. At first, grate some carrot. And mix one teaspoon Aloe Vera gel with one teaspoon grated carrot. Use a cotton ball or ring finger to apply the mask under the eyes. Leave for ten to fifteen minutes before wiping off with wet tissues.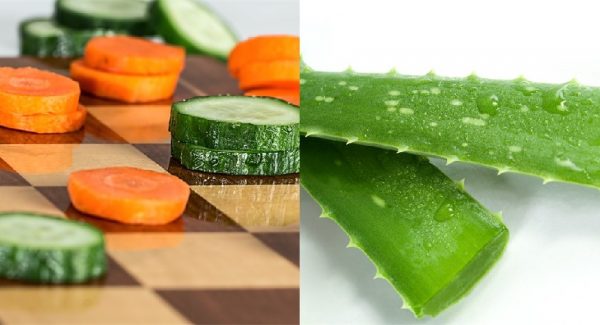 The ideal time to apply DIY under-eye masks
You should apply under-eye masks at night time to avoid any reaction. And you will see the best results if you apply it before bedtime. Because when you sleep, the eye areas get complete rest. After applying such masks, sleep is beneficial for a faster effect!
Applying once a week helps to maintain the skin around the eyes. And if you use an under-eye cream every night, then you will see better results. Apply the mask on clean skin for visible effects.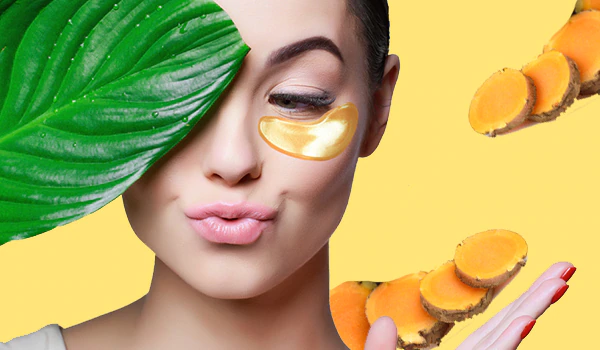 Precautions while using DIY under-eye masks
Do no use DIY under-eye masks on irritated skin. It can be the cause of skin infection.
Do not overuse DIY under-eye masks. It might be a potential cause of skin problems.
Wash off the mask if it gets into the eyes. And do not apply while wearing contact lens.
If you have undergone any eye surgery, then apply an eye mask after consulting with a doctor. Also, you should not use such under-eye masks when you have any eye problems, eye infections, conjunctivitis and so on.
If you are allergic to any of the ingredients of the under-eye mask, then do not apply it. If you notice any allergic reaction after using a DIY under-eye mask, then do not use it anymore.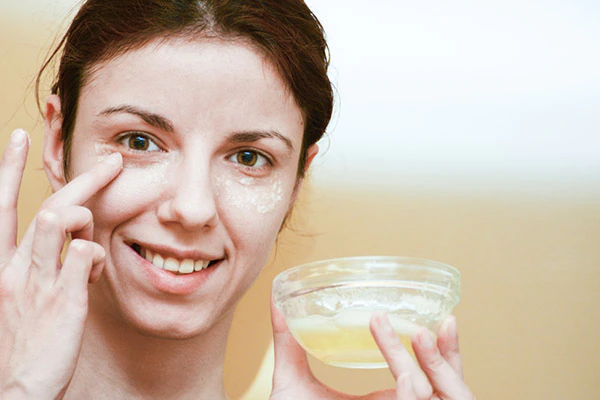 Final words
DIY under eye masks for puffy eyes and wrinkles are the best choice for under eye treatment and care. These are enriched with natural resources that are effective for these problems. First of all, choose the ideal under-eye mask according to your problem. Then apply it as directed. Follow the precautions as mentioned above. And always use a fresh homemade mask. Do not preserve it. Eye areas are sensitive. And eyes tend to get infections with improper use of under-eye masks. Maintain hygiene while preparing the mask to ensure quality. And you will notice impeccable results after a few weeks of use.
So, what are you waiting for? Go ahead with your new beauty routine. And see the results!
Also Read: What does eye serum do? Is it worth it?