20 Beauty Essentials of Meghan Markle – Duchess of Sussex
With the Royal wedding being over now, the trends are starting to roll down the red carpet and they have one thing in common – the new addition to the Royal family, Duchess of Sussex Meghan Markle. From her hair to her dress, everything went #viral this wedding season but nothing captivated the attention of people quite as much as her wedding makeup. It was simple, effortless, natural, and oh so regal!
20 Royal Beauty Essentials
It's important we all know the beauty essentials of our new favorite member of the royal family. Here are 20 beauty must have's from Meghan Markle –
1. Dr. Bronner's Lavender Body Wash
2.  Biore Daily Cleansing Cloths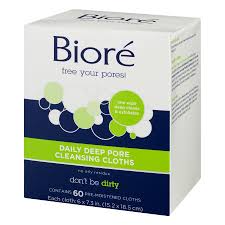 3.  Kate Somerville Quench Hydrating Serum
Ever looked at Meghan Markle, even pre royalty days on Suits, and wondered how she gets her glow? This serum is her fave and she always wears it whenever she need that angelic glow from within look, even under her makeup. This serum from Kate Somerville is like a glass of water for your skin when you desperately need a pick me up during the dry months. It does have a hefty price tag but with its patented retinol and a host of anti-ageing promises, this serum is much loved amongst beauty bloggers and celebrities alike.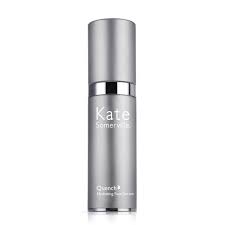 4.  Tea Tree Oil
Markle apparently never travels without her trusted bottle of tea tree oil that has been used for treating scrapes and bruises and skin conditions since time immemorial. It's a superstar product which might not have the glamour of the other items on this list but works brilliantly nonetheless. You can use it topically for skin issue or mix it in with your daily moisturizer to get rid of acne, redness, whiteheads, and so many other problems. Add a couple drops to your body lotion and it will also help with mosquito bites. It gets rid of itchiness and dandruff as well.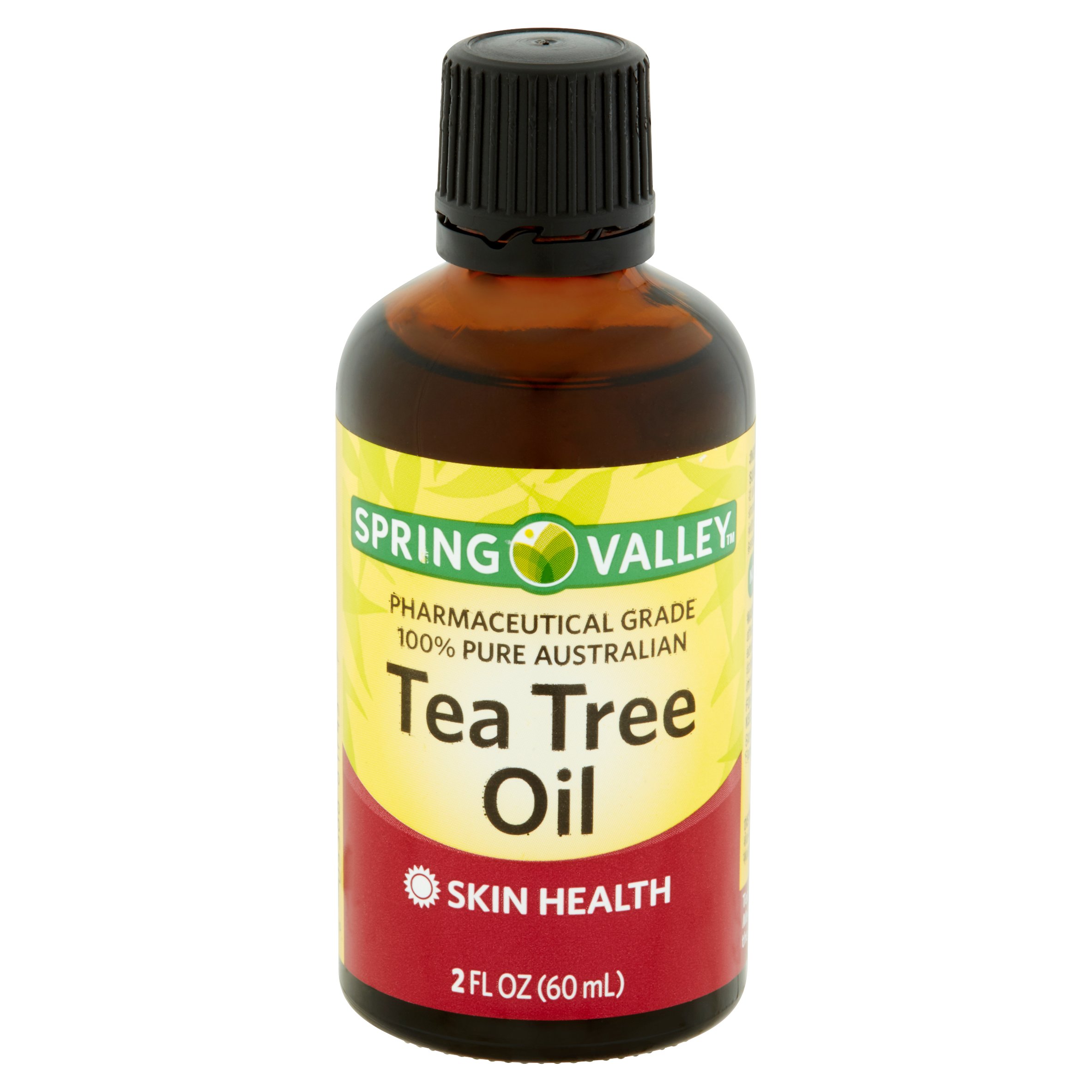 5.  Wella Reflections Smoothing Oil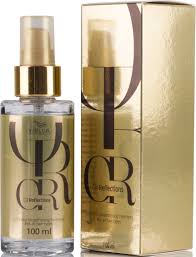 6.  Kerastase Oleo Relax Hair Masque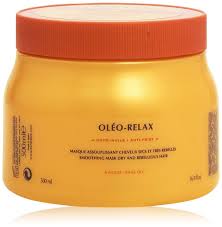 7.  Oribe Dry Texturizing Spray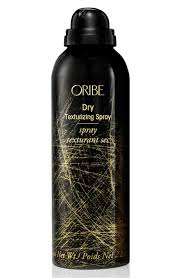 8.  Nivea Skin Firming Hydration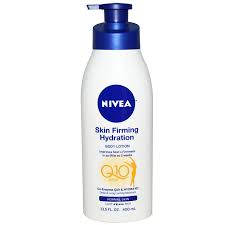 9. Laura Mercier Illuminating Primer
If you already have great skin like Meghan Markle, why try to hide all that goodness under makeup on a hot summer day when your skin needs to breathe? For Markle, less is more when it comes to beauty and that's why she trusts this illuminating primer from Laura Mercier on the days when she isn't going to be in front of the camera.She uses this on top of whatever moisturizer she is wearing and it gives her an amazing glow that looks natural and doesn't weigh down her face. It's also a raved product to wear under your makeup as a glowy primer.
10.  Chanel Sublimage Le Teint Foundation
The Sublimage foundation is pretty pricey but it does have a great following amongst people who like a natural look that still offers more coverage than a tinted moisturizer. Markle loves her freckles and never likes to hide them under a ton of foundation. So, her makeup artists always work in light layers and give her just a wash of coverage over the areas where her freckles are. This keeps her looking natural and beautiful.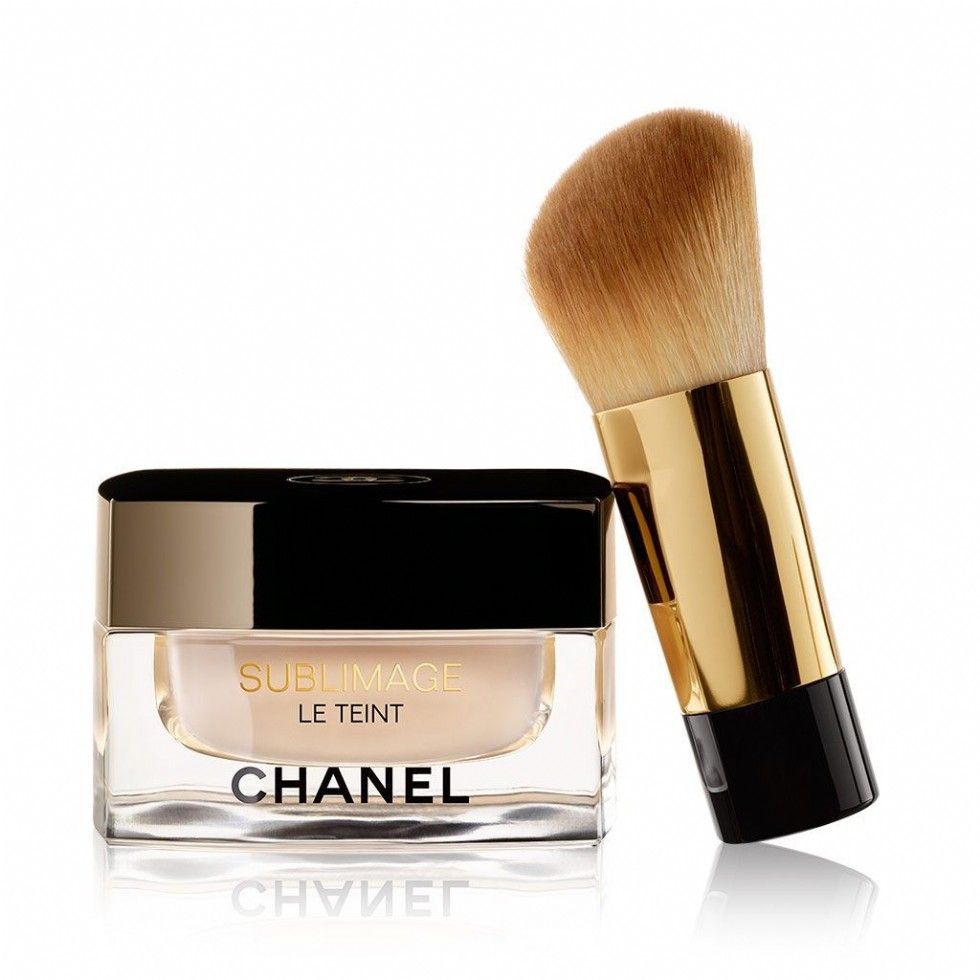 If you're looking to invest in a medium coverage foundation that doesn't look cakey, this cream foundation from Chanel could be a great investment. A little goes a long way and it sits pretty on the skin.
11.  YSL Touche Eclat Concealer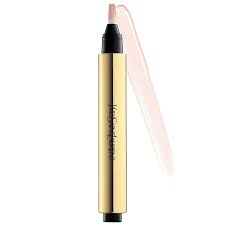 12.  NARS Blush in Orgasm
If you're a makeup lover, it is impossible that you haven't at least heard of the Orgasm blush from NARS. It is a rosy blush with glitter flecks in gold that works both as a blush and a highlighter. Markle loves the Orgasm blush because it gives her a beautiful flush that just looks very youthful and pretty.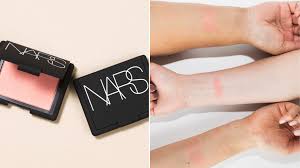 If you've got a lot of texture on your cheeks, it's best to stay away from this blush because the glitter can make your pores or acne look even worse. It's a great blush for those who have great skin around the cheek area.
13.  Fresh Sugar Advanced Therapy Lip Treatment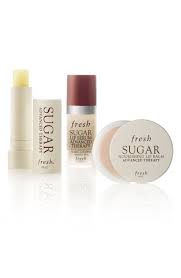 14.  Charlotte Tilbury Matte Lipstick in Very Victoria
If you fell in love with Markle's lip color in her engagement photos and were wondering what she was wearing, you don't need to look too far! It was the cult fave "Very Victoria" that works wonderfully on dusky complexions and doesn't wash out your face like the other fave "Pillow Talk". It's Markle's fave and loved by countless other beauty bloggers as well. This nude matte lipstick stays on for a decent amount of time and has a taupe undertone that flatters a number of skin tones. On top of that, it's extremely comfortable on the lips.
15.  Tatcha Rice Enzyme Powder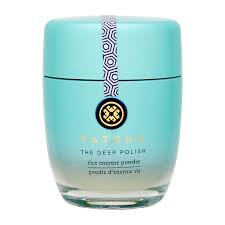 16.  MUFE HD Powder
Tea Tree oil isn't the only permanent fixture in the bag of Meghan Markle, the gorgeous Makeup Forever HD Powder is another fave of hers that she always keeps close. She loves her it gives a luminous glow to her face without making her skin look tacky or oily. It also makes her pores look small and non-existent. The packaging comes in a compact which makes it great for people who travel a lot.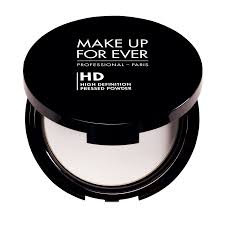 It is an HD powder so be careful when you're in front of the camera because it does flashback a lot and makes you look ghostly in pictures. However, apart from that, it gives a beautiful, ethereal effect to the skin that looks pretty and gives the illusion of perfection.
17.  MAC Eyeliner in Teddy
Remember when MAC was the only makeup brand worth having? Well, Meghan Markle still swears by her MAC eyeliner in the shade Teddy that is brown-taupe with golden flecks that looks great on dark eyes. Because she is a minimal makeup wearer, she swears by this eyeliner on no-makeup days because it makes it easy to get those Sofia Vergara'esque almond shaped eyes.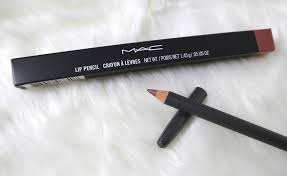 Teddy is a cult fave for people with black, brown, or dark brown eyes but honestly, it's such a versatile color that anyone can pull it off. The gold flecks add a touch of glam with overdoing the look.
18.  Revitalash
Meghan Markle has really long and beautiful lashes and if you've ever been envious of them, she credits all the length to Revitalash and you should grab a bottle as well. She's not alone in her rave review of this product, beauty gurus like Tati Westbrook too claim that their lashes have never looked better.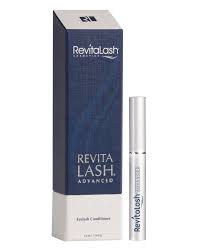 Revitalash doesn't claim results similar to falsies but they do promise stronger, longer, and better lashes after continued use. The technology used in the product is loaded with peptides that improves lash turnover and gives visible results.
19.  Chanel Style Yeux Eyeliner in Cassis
Meghan Markle's beauty style is more classic and minimalist than anything else. That is why she values her eyeliner and the Chanel Style Yeux is as good an investment as any. It's long lasting and great for sensitive eyes if eyeliners make your eyes water. The color and consistency of this eyeliner from Chanel is pretty similar to kohl liners in the way that you can smudge them along the lash line right before they set.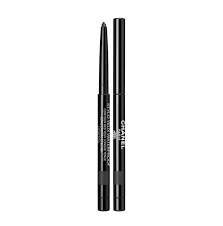 Markle likes to tight line her eyes with her eyeliner for enhanced definition – both upper and lower water line. Cassis is a pretty black shade that works for a lot of eye colors.
20.  Diorshow Iconic Mascara
If you want your eyelashes to look separated, fluttery, and voluminous, then the Diorshow Iconic Mascara is your best bet. Markle has gorgeous eyes and her eyelashes always look dramatic even without falsies.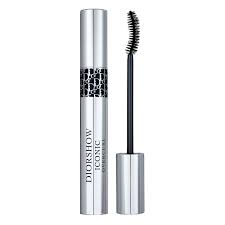 This is undoubtedly her secret to success. You'll find a bunch of dupes in your local drugstore if you want a similar effect but Meghan Markle swears by these for how effortlessly it uplifts her look. It can instantly make you look red carpet ready.