Best Conditioner for Hair Fall in India 2020
Hair fall can occur due to many reasons – from dryness or lack of moisture to chemical treatments and pollution. Despite a variety of problems, the solution for hair fall remains the same – deep conditioning. Unless your issue is deeper, most hair fall issues can be controlled by investing in a conditioner that suits your hair and targets the particular concerns you are facing. Luckily, there are several good conditioners available in the market – from herbal treatments to salon-style formulas that give you smoother, thicker hair.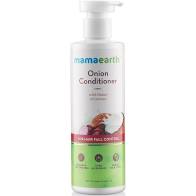 Onion is one of the most recommended home remedies for hair fall control. Mamaearth blends this ancient and time-tested remedy with the nourishing abilities of coconut oil to bring you a conditioner that lessens hair fall, makes hair extremely smooth to touch, and easier to manage. It also contains almond oil for extra strength.
Features
Onion and antioxidants in the conditioner accelerate hair growth
Free of harmful toxins like sulphates, parabens, mineral oils, and silicones
Safe for all hair types, chemically treated and colored hair
Check the cheapest price on Amazon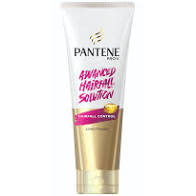 Pantene is one of the best-known hair care brands in the Indian market, and for a good reason. This conditioner belongs to Pantene's Advanced Hair Fall Solution range and strengthens hair from root to tip. It contains fermented rice water – a secret miracle ingredient that claims to significantly reduce hair fall in 14 days. This conditioner also offers heat protection.
Features
Nourishes hair like oil but contains none of the stickiness
Can be used as a leave-in conditioner or heat spray
Can be used to tame frizzy hair in place of serum
Check the cheapest price on Amazon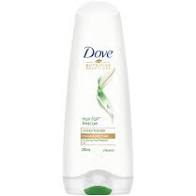 Dove's gentle formulas have long been a favorite for Indian women, who tend to have thin hair. This conditioner is best for hair that has been damaged by heat or chemical treatments. It contains Nutrilock activities to revitalize each strand of hair, give it volume, and make it appear fuller, reducing hair fall by up to 98%. This conditioner is best used with Dove shampoos.
Features
Nourishes hair fibers with every wash for healthy-looking hair
Seals hair cuticles to lock the moisture within and minimize breakage
Contains hair smoothening formula to reduce frizz and flyaway hair
Check the cheapest price on Amazon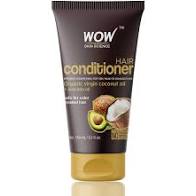 WOW is the newest brand in the market and coming up with exciting new products. Their hair conditioner containing organic virgin coconut oil and avocado oil is getting rave reviews. It provides intense conditioning for thin, weak, and damaged hair. It also contains wheat protein to strengthen fragile hair, as well as jojoba and castor oils for maximum nourishment.
Features
Takes care of every single hair issue from split ends and breakage to frizz
Does not contain chemicals, sulphates, or parabens
Is completely vegan and can be used for both men and women
Check the cheapest price on Amazon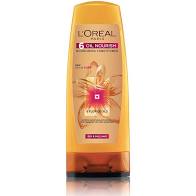 This conditioner by L'Oreal is a boon for those who love the benefits of oiling, but can't deal with the stickiness and stains. Containing the power of 6 intensely nourishing oils – argan, jojoba, almond, olive, camellia, and coconut – L'Oreal's conditioner is one of the only conditioners that can be used on the scalp to provide complete nourishment to hair.
Features
Transform dull and lifeless hair into voluminous and lustrous hair.
Does not weigh the hair down and contains a lightweight formula
Can even be used to nourish the scalp to combat dryness issues
Check the cheapest price on Amazon
6. Himalaya Anti Hair Fall Conditioner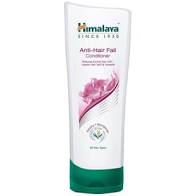 Himalaya, one of the best herbal care brands in the Indian market, brings you this conditioner containing the goodness of bhringaraja to make hair healthy; chickpea, to strengthen hair with plant protein; and Butea frondosa, to tackle hair thinning. The formula is gentle enough to be used every day while also promoting the growth of new hair on the scalp.
Features
Completely herbal product with no harsh chemicals
Extremely lightweight and gentle formula, good for thin and fine hair
Contains plant proteins to nourish hair from within and make it strong
7. Herbal Essences Bio-renew Argan Oil Conditioner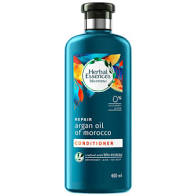 Herbals Essences has a brand-new bio-renew range, which blends natural antioxidants with natural nutrients to create a conditioner packed with vitamins. This conditioner has been specially crafted for damaged hair. It is loaded with the goodness of Moroccan Argan Oil, which not only repairs damage but also fights frizz and makes hair incredibly smooth.
Features
Made with real botanicals and 90% naturally derived ingredients
Has a beautiful citrusy scent enriched with vanilla and exotic spices
Completely cruelty-free and does not contain gluten or parabens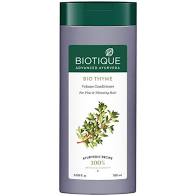 Are you looking for an ayurvedic remedy to hair fall that is also gentle and light on the pocket? Look no further than this conditioner by the Ayurvedic brand Biotique. It has been specially formulated keeping the needs of those with fine and thinning hair in mind. It hydrates fine hair, gives it lots of volume, and is gentle enough to use every single day!
Features
Has a volumizing formula containing thyme extracts to thicken hair follicles
Peppermint and lavender oils balance the pH level of the scalp and condition it
The sap of berberis tree hydrates hair without making it look dull and lifeless.
Check the cheapest price on Amazon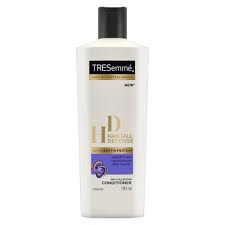 TRESemme's Hair Fall Defense line is enriched with keratin protein that protects hair against breakage and thinning. This conditioner claims to reduce breakage by over 97% in just a single wash and evenly coats hair to disentangle and strengthen it. It is especially suited for Indian hair that is prone to breakage and gives you salon-style smoothness at home.
Features
Infused with keratin protein to nourish hair and prevent it from breaking
Reverses the effect of color and heat-related damage in hair
Lightweight formula that hydrates hair making it more elastic and manageable
Check the cheapest price on Amazon
Tips for Reducing Hair Fall
Investing in a good shampoo and conditioner is only one step towards reducing hair fall. Too often, the real fault lies in our daily habits. Follow the tips below to reduce hair fall:
Avoid wearing hair in tight buns or ponytails for long periods of time. Wearing hair in these styles causes it to pull and puts pressure on the scalp. This leads to hair fall and premature thinning.
Avoid brushing hair while wet. Your hair is at its most vulnerable when wet and can break easily. Wait for it to air dry before using your comb or detangler brush on it.
Sometimes, the hair needs something extra to infuse life into it. This can be a hair mask, an intensely-moisturizing leave-in conditioner, or a blend of oils. These products might be expensive, but you need to use them only once in two weeks or a month, so they will last a long time.
Conclusion
Hair fall is one of the most common hair-related problems among women in India. Choosing a moisturizing and nourishing hair conditioner can be the first step to resolving hair fall issues. However, conditioners work best when chosen according to hair type and concern. This list will help you pick a conditioner from among some of the most well-known and well-reviewed brands in the Indian market while also being light on the pocket.
Also Read: Best Shampoos for Hair Fall Control in India: Say Yes to Hair Growth!