Chilli Powder For Hair Growth: Will It Work?
Hair loss problem is no less than a nightmare for many! It has been observed that almost 50% of people suffer from hair loss at some point in their lives. To combat this issue many people try homegrown methods. Instead of visiting specialists, people love to use some DIY recipes. Most of the ingredients are easily available at home and are quite affordable, so people don't think twice before using them.
Recently, a blogger named Ishika Sachdev has claimed that she got some improvement in her hair growth with one of the oddest ingredients- Chilli powder. This recipe was passed down to her from her grandmother. Isn't it a very hot idea? But some beauty bloggers have started promoting it. There is no scientifically proven evidence associated with this. To know whether it works or not, we must understand the pros and cons of using chilli-infused oil as a hair growth stimulator.
What is this hair growth recipe?
Making this solution is simple and easy. Mix two tablespoons of coconut oil with one teaspoon of red chilli powder. Make a consistent paste by mixing properly. Now divide the hair into sections and apply this chilli oil on the scalp. Let it stay for about 30 minutes and then wash the hair with normal shampoo. According to this blogger, this remedy can be given a try for at least three times a week.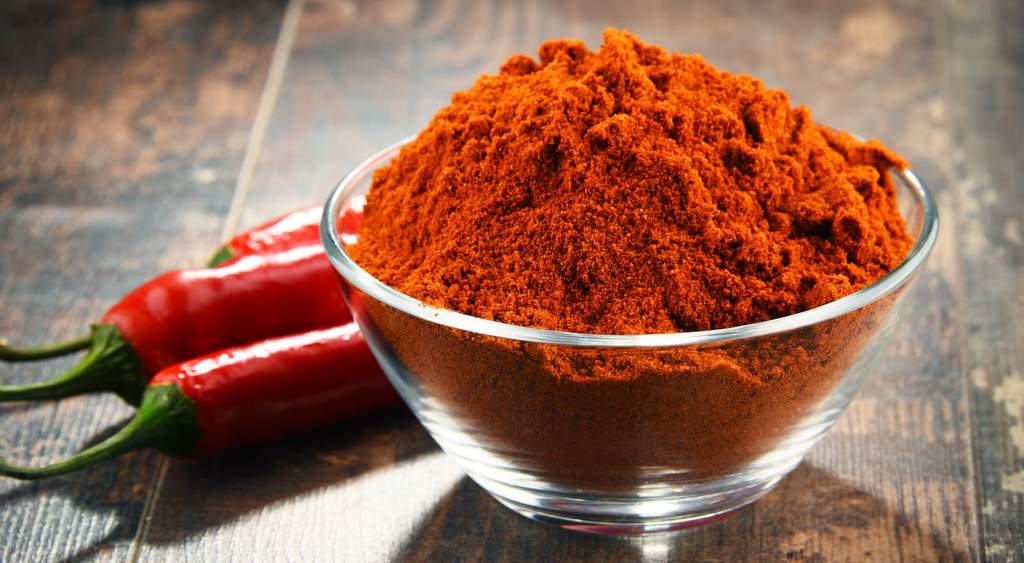 Some other hair masks made from red chilli powder:
1. Chilli and Beer Hair Mask: One tablespoon of chilli powder can be mixed with a half cup of beer. This mixture can be applied on the scalp with a cotton ball. Rinse it off after 20 minutes with normal shampoo.
2. Chilli and Egg Hair Mask: Blend egg, olive oil and chilli powder properly to make a consistent paste. Let this mask sit on hair for 20 minutes and then wash it off.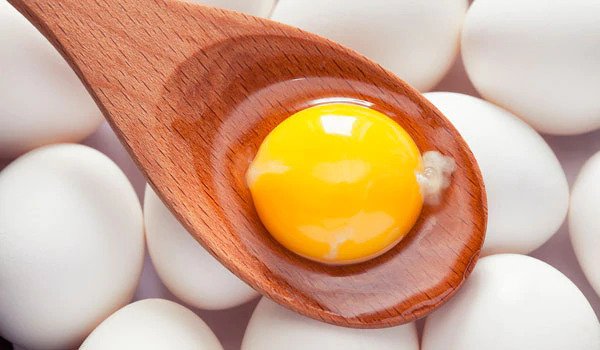 3. Chilli Powder and Yoghurt Hair Mask: Make a mask with one cup of yoghurt and a tablespoon of chilli powder. 2-3 drops of tea tree oil can be added to this hair mask. Now, just apply it on a wet scalp and leave it for 20 minutes. Wash this paste with a mild shampoo.
4. Chilli and Aloe Vera: Mix both ingredients and store them in a sealed jar. After 10 days, it is ready to be applied. Leave it for 20 minutes on hair and then rinse it off.
What is the scientific relation between hair growth and chilli?
More To Know
When it comes to the effectiveness of chilli powder on hair growth, there are two types of opinions from the doctors. Some dermatologists are completely against this ingredient while some are still in its favour. Capsaicin is an active ingredient that is present in chilli powder. This naturally occurring compound has anti-inflammatory properties. In some recent studies, it has been seen that this compound can be helpful in stimulating hair growth. A Japanese study has studied the impact of chillies on patients with the disease known as alopecia.
Capsaicin significantly increases the blood flow into the scalp which leads to the strengthening of the hair follicles. It activates the receptors under the skin. This enhances the production of Insulin-like growth factor- Apart from this active compound, chillies also contain potassium, iron, Vitamin B1 and Vitamin B6.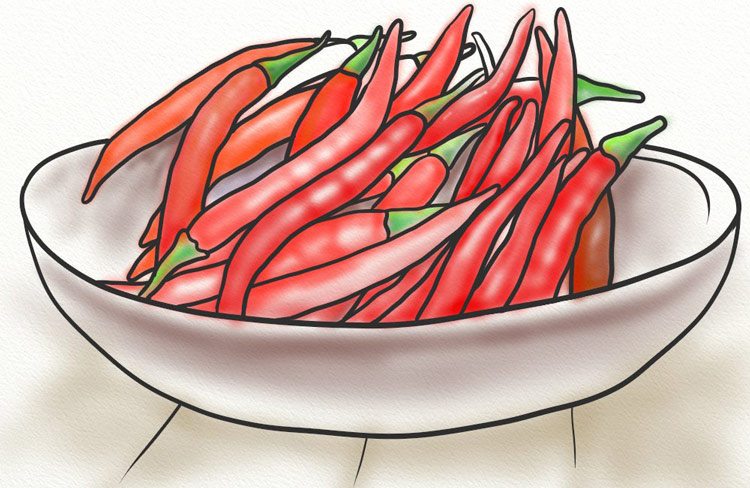 Sachdev claims that she had the problem of thinning hairs for many years. After using the mix of chilli powder and coconut or almond oil, her hair got stronger, denser and healthier. The chilli-infused oil has also helped in new hairs to grow.
Though the above advantages can be considered to support the use of chilli powder this may not be enough as there are some serious side effects associated with this ingredient. Using chilli powder can be completely your choice but make sure you take a patch test.
Possible Side Effects
Dr Sejal K. Shah who is a board-certified dermatologist has already warned people about this treatment. According to her, people may face side effects such as irritation, swelling and burning. If this oil gets into the eyes, it can be very painful. The treatment must be stopped immediately after witnessing such side effects and the doctor should be consulted. Any damage caused to the scalp may take a long time to heal. Serious harm caused to hair follicles can significantly lead to more hair loss and baldness.
A famous hair transplant surgeon, Dr Bessam Farjo has also warned that using chilli paste can make the situation even worse. It can cause irritation and inflammation.
What can be the alternatives to chilli paste?
There are many ingredients that can be applied to hair and scalp without facing any harmful effect. Some of these ingredients are peppermint oil, lavender oil, rosemary oil, stinging nettle, Jamaican black castor oil, aloe vera, sage oil, onion juice, and egg. Now that you have so many other options that can be helpful in stimulating hair growth, why to consider a harmful product like chilli powder?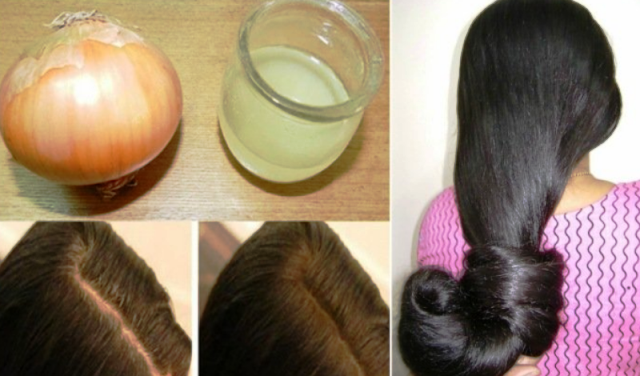 Your hair needs nutrition to grow and become healthy. Taking a nutritious diet can be the best way to provide strength to hair. Apart from a balanced diet, there are some dietary supplements that can be helpful in promoting hair growth. In case you are suffering from severe hair fall then you should visit a hair fall specialist for proper treatment.
Conclusion
We have seen both advantages and disadvantages of using chilli powder for hair growth. Though some people may have got some improvement in hair growth but the damage it may cause to the scalp can be very extreme. If taken in small amounts, it can show some results. Also, there are many other alternatives that can be used instead of chilli powder. So, it can be a better idea to use them. If you want you can give it a try, but make sure you visit a dermatologist if you face even a slight irritation or redness on your scalp.