Best Drugstore Foundation for Oily and Acne-Prone Skin in India
We all dream of skin that is poreless, unblemished and even-toned, and that's why foundations form the base of makeup. Choosing a foundation to match your skin tone is already a tough task for Indian women. On top of that, having oily skin might make you feel like it is impossible to find a foundation that your skin will love.
If you are close to giving up on your dream of achieving beautiful coverage and smooth, matte skin, hang on a little longer. Choosing the best foundation for your oily skin might take time, but it is possible. Follow the pointers below to know what you need to check before spending your hard-earned money on a famous foundation.
How to Choose Foundation for Oily, Acne-Prone Skin
Check Coverage – Coverage is purely a matter of preference. If you prefer sheer to mild coverage, go for foundations with lightweight, mousse-like formulas. If you struggle with hiding blemishes and pimple scars, medium to high coverage will suit you best.
Choose Oil-Free Options – Oily skin beauties need to invest in a formula that absorbs excess oils and keeps your skin hydrated. Choose foundations that say oil-free on the label and contain hydrating ingredients.
Go for Long-lasting – One of the biggest disadvantages of having oily skin is that the foundation doesn't stay on your face for very long because oils melt it away. To combat this, pick a foundation that has good staying power.
Try it Out – Online makeup shopping is a blessing, but you might want to give it a miss when buying foundations. It is best to go to a makeup store with a bare face and test the foundation on your face before buying. Once you have settled on a brand and shade you like, you can go back to online shopping.
To help you achieve radiant, flawless skin, we have rounded up the best drugstore foundations for oily skin in India. Most of these options are under 1000 rupees and work perfectly to absorb excess oils on your face and keep your skin looking matte.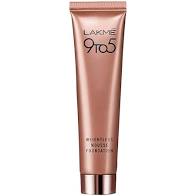 Chances are that this foundation by Lakme was your introduction to foundations. It is a classic in the beauty closet of many women, and for a good reason. It is lightweight, offers sheer to very light coverage, and leaves the skin feeling velvety without any oily residue. The shade range is limited, but it gives the most natural finish to your skin without looking cakey. However, the formula can be slightly drying, so make sure you apply a hydrating primer or moisturizer before using this.
Check the cheapest price on Amazon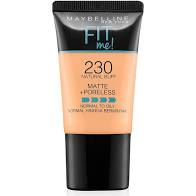 This foundation by Maybelline is one of the best options for those looking for a matte finish and medium coverage. It is perfect for beginners because it doesn't burn a hole in the pocket, offers a mind-blowing 18 shades to choose from, and is also easy to apply. It comes in both tube and glass bottle packaging, blends easily, and fills out pores, making it the best fit for oily skin. You can also pair it with the Fit Me Compact for a truly long-lasting and matte coverage to last you all day.
Check the cheapest price on Amazon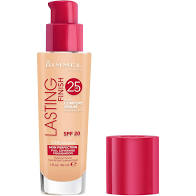 As the name suggests, this foundation by Rimmel has been designed to stay on the face for a long time. It contains mineral complex, a boon for oily skin as it absorbs the excess oil. The formula is also lightweight and can be worn daily to college and office, even during summers and monsoons. The best part is that this foundation is very easy on the pocket and comes in a whopping 8 shades!
Check the cheapest price on Amazon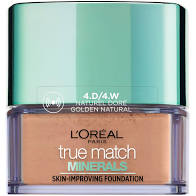 Folks with sensitive skin, this one's for you! L'Oreal's True Match foundation is completely free of preservatives and added fragrances, making it suitable for sensitive skin. It contains mineral pigments to absorb all the greasiness from your skin while also nourishing it. The sea minerals tighten pores and soothe breakouts while also giving you amazing coverage. The formula is super light and doesn't dry the skin out even if you build it up! It also contains SPF and gives you the option to choose from six amazing, radiant shades.
Check the cheapest price on Amazon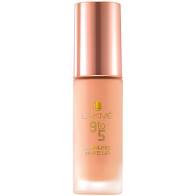 This foundation from Lakme has been developed especially for oily-skinned beauties. It contains an oil-absorbing complex that gives a matte finish to your skin and lasts longer than other foundations in the market. It covers both acne scars and large pores, and the formula is so smooth that you can even use your fingertips to blend it in. There are only 3 shades to choose from, which is disappointing, but this is still one of the most affordable foundations for oily skin.
Check the cheapest price on Amazon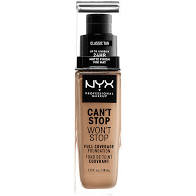 Any foundation that is mineral-based will work wonders on oily skin, and this one by Nyx is one of the best. It has a feather-light, water-based formula that keeps your skin hydrated while also giving you full coverage! How amazing is that? It also blends well and can be built up without looking cakey. The result is hydrated, plump skin with no imperfections, and a stunning matte finish. After applying this, you will look like you have walked right out of a photo shoot.
Check the cheapest price on Amazon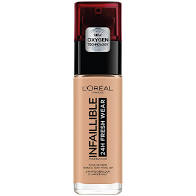 This one is for those who enjoy high coverage and a polished, smooth look. L'Oreal Paris Infallible foundation offers an amazing shade range for Indians. It is very matte and will cover every little scar and blemish on your face. It also has a cute little pump dispenser for easier application and SPF 18 for protection against the sun. However, it is quite heavy on the skin and might not suit those with sensitive skin.
Check the cheapest price on Amazon
Tips for Ensuring Your Foundation Stays Perfect
Buying a suitable foundation for oily and acne-prone skin is just the first step. You also need to know the best tips to apply the foundation. Follow these tips to ensure that your foundation stays perfect on your skin all day long:
Cleanse your skin thoroughly before applying foundation, and top it up with an oil-free moisturizer or a hydrating primer to keep your skin hydrated.
Even if your foundation has SPF, do not skip applying sunscreen. The ideal time to apply is after your moisturizer but before foundation.
Some foundations can be applied with fingertips, but for others, you will need to invest in a good foundation brush, beauty blender or sponge—experiment with what works best for you.
After applying the foundation, dab away the excess product with a tissue, this will absorb excess oils and make sure your foundation doesn't look cakey.
Invest in a good compact to set your foundation. Powder compacts help absorb excess oil and ensure that your foundation doesn't melt away.
Finally!
There was a time those with oily skin used to stay away from heavy makeup, but not anymore. With careful selection and application, you can find a foundation that works for your skin and gets you the flawless skin of your dreams!