Top 10 Best Jeans Brand for Men & Women in India in 2020
The right pair of jeans can give you so much comfort, but it is pretty much impossible to find the right pair. Your build and the fit, the distress level and most of the time, they need to be altered.
Ugh! It's a headache and one so severe that the thought of shopping for jeans gives you the jitters. You've almost given up hope to find the perfect pair – even close to perfect would do, wouldn't it?
In such times, you turn to the internet for help and, to help you find the right pair, we have here the top 10 brands of jeans for both men and women in India. These brands have everything from a straight, skinny fit, slim fit and stretch. Before we move on to the brands, let us take a look at the type of jeans –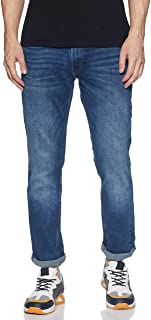 A trusted brand, Levi's is well known for its comfortable and good quality jeans. The brand is originally from the US. The jeans are available in several types and last for a long time, unlike many brands. They are comfortable to wear and worth every penny. The manufacturer tells you to machine wash the jeans but not dry them in the sun.
Also, Levi's has all sizes available in several colours.
Pros
Premium range
Comfortable, durable and good quality
Best known for blue denim
Excellent quality
Check the cheapest price on Amazon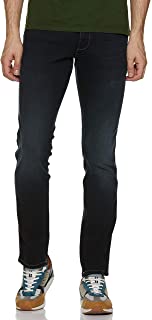 Launched in the US in 1947, Wrangler is a popular brand in India. It offers many variations and the quality is excellent. It was initially created for cowboys but it soon became popular with everyone. It is meant to be functional and is an everyday pair of jeans for working. The cloth is good quality and does not itch when worn.
Pros
Durable everyday wear
Comfortable
Has flat rivets and watch pockets
Check the cheapest price on Amazon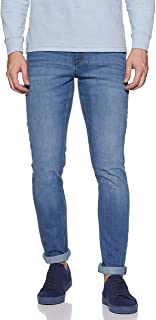 This brand promises good quality with great pricing. It offers mid to premium range jeans that are durable and comfortable. Pricing is affordable, and the quality is excellent. The brand is well known for its quality, customer satisfaction, and innovation. Apart from jeans, it also offers several other products for both men and women.
Pros
Durable
Comfortable
Soft fabric
Perfect fitting
Check the cheapest price on Amazon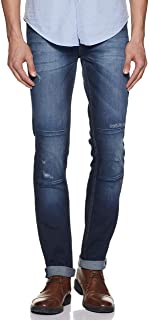 Are you aware that this brand is among the oldest worldwide? It was established in 1908 as a workwear brand. With time, it started manufacturing denim and is one of the best in the world. The name is synonymous with style. An interesting fact about this brand is that the legendary rock bank, Rolling Stones wore only Lee Cooper Jeans.
Pros
Great quality
Comfortable
Check the cheapest price on Amazon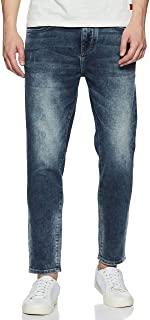 This is India's own denim brand and one of the most popular and coolest brands in the country. The brand keeps experimenting and launches new designs. As a result, you get variations of designs, which is the reason why it will give you the fulfillment that no other brand will.
Flying machine is a trendsetting brand and each of its products reflects this badass attitude. The brand's focus is on the youth with the target age group of 16-30.
Pros
Reasonable Price
All types of fitting
Youth-centric
Indian brand
Can be used as everyday wear
Comfortable and durable
Smooth to wear
Check the cheapest price on Amazon
Spykar is another Indian brand that focuses on the youth. It offers great quality in an affordable price range. The brand is perfect for every day and rough use as it offers durability. You get extra features for the best fit and is well known for its washed denim and color range. These jeans are comfortable, durable, long-lasting and smooth.
Pros
Comfortable
Durable
Long-lasting
Smooth
For everyday rough usage
Vast color range
Affordable price
Check the cheapest price on Amazon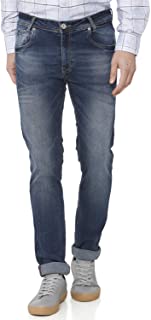 Mufti is our very own desi brand like Flying Machine and Spykar. Yes! Launched in 1988, it provides a solution for everyday workwear. This brand's jeans are different from regular fashion and have been so designed! In fact, it was Mufti who designed the original stretch jeans, which are so comfortable to wear and cling to the body at all the right places.
Pros
Original stretch jeans
Comfortable
Everyday wear
Affordable prices
Check the cheapest price on Amazon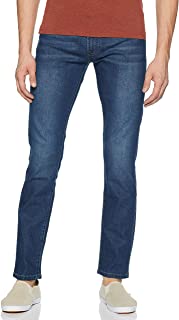 This is a UK brand based in London and is a close competitor of Levis. The brand is known for its denim wear and casual accessories. The brand is known for its stretchable skinny jeans and it is fit to suit everyone. The highlight of this brand is its eco-conscious business – it uses no chemicals and very less water to manufacture its denims.
Pros
Stretchable jeans
Eco-conscious business
Uses less water and no chemicals to
manufacture denim
Check the cheapest price on Amazon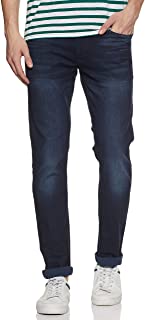 Numero Uno is another desi denim manufacturing company. The company was established in 19887 and has a wide design range with excellent tailoring that is comfortable to wear. The brand targets the fashion conscious youth.
Pros
Comfortable
Durable
Wide Design Range
Excellent tailoring
Check the cheapest price on Amazon

This is one of the most expensive brands in the world with the price of a pair of jeans going up to as much as a lakh. But, the brand is known for its durable and comfortable apparel. The brand can be identified by the head symbol reading "Diesel-only-brave-diesel" on the inside. The front pocket has the red colored logo D. The studs and buttons are engraved with the logo.
Pros
Check the cheapest price on Amazon
Buying Tips for Jeans in India
If you are planning to go jeans shopping, then you must read the following tips, which will enable you to choose the best –
Fabric – Always check the fabric quality first. The best jeans are those with heavy fabric – they are stronger and more durable. If you are purchasing online, then read the description to read about the denim weight. It should be 340 gms or more. Less than this is considered lightweight.
Stitch and Fit – The stitch decides the quality of the jeans and you can expect good stitch from the best brands. If you are buying online, zoom in on the jeans to look for double stitching when you are shopping online.
Stretch – Stretchable jeans are always more comfortable and it is best for those people who are between two sizes. But the downside is that stretchable jeans do become loose after some time.
Check Genuineness – To check for the genuineness of your purchase, visit the brand website. Every brand will list certain points of check.
How To Take Care Of Your Jeans
Finally, after you have bought the best pair of jeans, you need to know how to take good care of them so that they last you for a long time. Here are some tips to take care of your purchase.
Don't wash too much – The initial 3 months are crucial for your jeans. Usea them gently and they will take the shape of your body. Give them time to adjust to your body and don't wash them too frequently, unless you want to shrink them.
Air Dry your washed jeans – Don't tumble dry them in the dryer. Pull your jeans inside out and hang them to dry in the sun.
Use Cold Water to Wash – Always wash your jeans in cold water as warm water can damage the fabric. Wash them in cold water and air dry.
Finally
There are plenty of jeans available in the market, each brand having something different from the other. But, what matters finally is how good the fit and length is. After you get your size, check the fabric and then you are good to go. Don't settle for low quality, lightweight jeans as they won't last for a long time. Take care of your jeans and they will serve you well.