Best Perfumes For Men in India: Top Perfume Brands Long Lasting
Sense of smell can perhaps reveal more than you think. When you smell good, the air around you instantly changes and makes your personality more likeable and memorable. Yet, most Indian men do not entirely understand the need for fragrance.
In India, perfumes for men are underrated, primarily due to a lack of knowledge and awareness of the benefits of using one. Scents can make you more attractive, making you feel confident while easing your stress. Smelling good adds to your style and taste and can have a powerful effect on those around you. This article will help you comprehend the need for a good fragrance and suggest a few that you can try.
Why Wear Perfume?
When a man walks into the room with a lingering fragrance, he comes across as a strong, confident person and can instantly become the center of attraction. But there is more to smelling good than just that.
a. Women find men who smell good more attractive.
Several studies have shown that women use their sense of smell to get attracted to a man, whereas for men, it is the visual signals. Fragrances have a powerful impact on women and affect their choice of men. Women tend to have a more defined sense of smell and can even smell certain pheromones. Hence, perfumes play a crucial role in appealing to women and becoming etched in their memories.
b. Fragrance can make you connect with people on an emotional level.
Your nose is designed to recognize more than a trillion different smells. Often it creates memories by linking them with different odors. When you cross a rose plant, you can instantly recognize the flower by the scent even without seeing it. Similarly, a fragrance can trigger specific memories and connect you to people on a deeper emotional level.
c. Smelling good adds to your persona.
When you dress well, your confidence gets a boost, but smelling good adds to your personality. Whether you are heading for a meeting or a date, a fragrance will build your confidence, making you look smarter and more charming.
7 best perfumes for men
1. Calvin Klein CK EVERYONE Eau De Toilette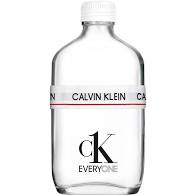 The CK Everyone perfume is a citrus fragrance that can uplift your mood and persona. It has a mix of natural scents such as orange oil, blue tea accord, and cedarwood. The complexities of these ingredients make it apt for every man and give you the freedom of self-expression.
Key Features:
CK Everyone is a vegan product.
It contains naturally-derived alcohol and 79% natural ingredients.
The glass bottle is recyclable and can be repurposed.
It has a fresh and provocative fragrance.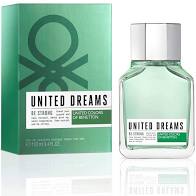 Add some spice to your strong personality with UCB's United Dreams Be Strong perfume. The multilayered scent contains fruity fragrance from lime, grapefruit, mandarin and spicy hues of ginger, pink peppercorn, and nutmeg. The aroma makes you look decisive and confident about everything you do.
Key Features
The perfume is a collection of pleasing scents, combining fruity, spicy, and floral fragrances.
It adds freshness to your body and gives you a hint of a woody perfume.
It has natural fragrances of cedarwood, incense, jasmine, ginger, pink peppercorn, grapefruit, lime, and more.
It is long-lasting.
Check the cheapest price on Amazon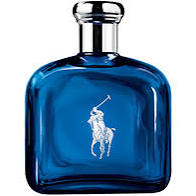 Ralph Lauren is a brand that speaks of style and freedom. Their Polo Blue perfume gives you a fresh feel and makes you aim for the sky. It contains stimulating fragrances such as melon de Cavaillon, basil, verbena, and washed suede, evoking energy and strength.
Key Features
It has top notes of smells such as cucumber accord, cantaloupe melon accord and bergamot oil.
It contains middle notes such as clary sage oil, aquatic accord, basil verbena oil, and geranium oil.
The perfume's base notes are that of the ashed suede accord, sheer musk accord, and patchouli heart.
It is a beautiful scent for daily use.
Check the cheapest price on Amazon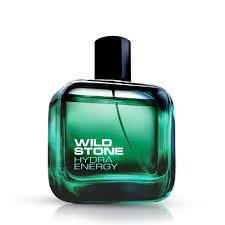 Wild Stone's Hydra Energy Spray is a revitalising gush of a cool, breezy fragrance. The perfume provides you with effortless charm, giving you re-energized confidence no matter where you are. This invigorating scent can make you an instant attraction and is a sign of a modern man.
Key Features
It has a masculine fragrance that is fresh and cool.
The perfume is long-lasting and can be used every day.
The scent cuts-out your body odour, making you smell great all day long.
It is among the more affordable perfumes on the market.
Check the cheapest price on Amazon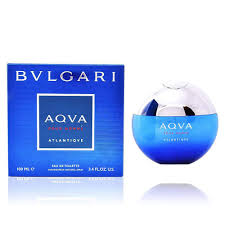 Inspired by the Atlantic Ocean, BVLGARI's Aqva Pour Homme Atlantiqve brings you an energising, aquatic scent that denotes strength and vigour. The perfume is a mark of a confident man who can endure and overcome any task and stand firm in the face of challenge. The fragrances combine well together and evoke the power of the ocean in you.
Key Features
The perfume's top notes include fragrances such as Sicilian lemon, Calabrian bergamot, and a vital water accord.
It has middle notes of cotton, posidonia seaweed, and santolina lavender.
The base notes of the perfume include clary sage, woody notes, and mineral amber.
The refreshing fragrance lasts through the day.
Check the cheapest price on Amazon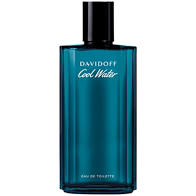 Davidoff Cool Water has the fragrance of the ocean that can easily make anyone fall in love with you. It has a strong, masculine smell, making you feel relaxed and refreshed no matter the occasion. Wherever you go, you will leave behind a pleasant and lingering fragrance, making you memorable.
Key Features
The perfume has lavender, coriander, rosemary, and peppermint top notes giving it a sizzling fragrance.
The heart notes contain a subtle combination of floral, green, and woody smells such as jasmine, sandalwood, and others.
The base notes of amber, musk, cedar wood, and tobacco linger around, making you unforgettable.
The perfume is simple yet a confident fragrance for a strong man.
Check the cheapest price on Amazon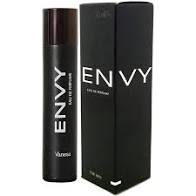 Envy Natural Spray gives you a sensual fragrance, making you enter rooms with poise and conviction. This perfume contains scents such as lemon, orange, mandarin, jasmine, lily, sage, amber, musk, sandal, and more. It is an apt perfume for rejuvenating yourself and sending out exciting vibes.
Key Features
The perfume can long through the day and keep you refreshed.
It is safe on the skin, making it excellent for everyday wear.
It is paraben-free.
It diminishes foul body odour, making you smell sensational.
Check the cheapest price on Amazon
How To Choose The Right Perfume?
You should choose a perfume that complements you. So, instead of relying on suggestions from others, be your own best judge. You can head to a store and check out a few perfumes before buying. Here are some tips on how you can select the right perfume for yourself.
Try spraying the perfume on your wrist instead of the cards provided by the stores. The cards let you sense only the top notes, but you can get the sense of the entire blend on your wrist.
Between scents, use coffee beans or some other strong smell to refresh your palette, so you can distinguish between different fragrances.
The scents of perfume can change over a couple of hours, bringing out newer notes. So, talk a walk around the store and take a whiff of your wrist every couple of hours to ensure you like what you smell.
Once you have settled on one perfume, choose from the different sizes and take your pick. You can start with a smaller size if you want to try out a new scent.
Dos And Don'ts For Applying Perfume
Use perfumes on dry skin instead of clothing. The various notes of the perfume will take effect on your skin and may not do the same on your clothes.
Spray the perfume on your chest, neck, lower jaw, wrist, forearm, inner elbow, shoulder, which are warmer areas in your body. That way, the scent will enhance with your body heat, making you smell great for long.
Most sprays have a lasting effect. So, only re-use the spray if you think the scent is fading away.
Don't rub the perfume on your skin as rubbing will break the molecules, and your perfume may not work well on your body.
Colognes are not meant to be splashed but dabbed. So, cover the mouth of the bottle with the tip of your finger, turn the bottle over and back, and pat your finger on your skin.
Perfumes are meant to be used on the body. So, don't spray it in the air and walk into it as that will not have any impact on your body.
Don't use too much perfume as it may cause people to walk away from you instead of getting attracted to you.
Conclusion
You don't want to walk into a room where people refrain from your bad odour. Perfumes can ensure that your personality stays appealing no matter the time or place. They can symbolise a man's persona and create associations beyond visuals and words. So, find your signature fragrance and start using it today.
Also Read: Best Affordable Perfumes For Women/Ladies In India: Cheap & Long Lasting