Best Affordable Perfumes For Women/Ladies In India: Cheap & Long Lasting
Long after one has forgotten what a woman wore, the memory of her perfume lingers. – Christian Dior
The mind never forgets a smell. Whether it is the fragrance of fresh peach, clean laundry, or perfume, the brain stores it and connects to it later when it smells the fragrance again, bringing it back as a long-forgotten memory. Yes, the memory of her perfume does linger.
The Power of Perfumes
Perfumes are bottled essences of the commonly found smells – floral, masculine, woody and even spices. They originated in ancient Egypt and were used by the elites for daily wear. The Persians used them to indicate their political status, but the Romans and Greeks brought perfumes to an art form.
Some perfumes work as aphrodisiacs. Men and women, both aware of the power of perfume, use it to their advantage. Fragrances such as jasmine, patchouli, sandalwood, ginseng and many others get you in the mood. They are silent seducers.
On a daily basis, perfumes are just used to make you smell good. Everyone likes to be near people who smell good. But not all perfumes are affordable. If you are on a budget and looking for a perfume for daily use, we have here the best and most affordable, long-lasting perfumes for women in India.
Best Affordable And Long Lasting Perfumes For Women In India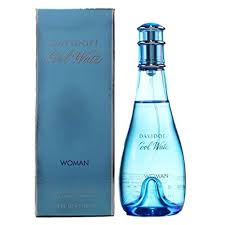 This is a must-have for every woman. The fragrance is cool with the freshness of water that will make the woman inside you feel like a mermaid rising up from the sea covered in foam. It has notes of mint, rosemary, coriander, lavender, musk, amber, tobacco and some green nuances. The perfume leaves an impact on everyone who comes into contact.
Cool Water is not a new fragrance. It has been around since 1997 but the appeal has not diminished in the least. It is quite affordable, which is another point in its favor.
You can rely on Davidoff Cool Water, whether you are going for an evening or for work.
Key Benefits
Affordable
Long-Lasting
Beautiful bottle
Check the cheapest price on Amazon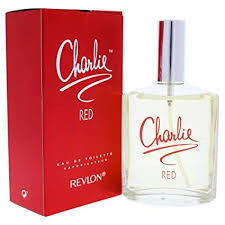 Revlon Charlie has oriental and floral notes that include orange blossom, gardenia, peach, plum, black currant and violet as top notes. The middle notes include rose, ylang-ylang, lily of the valley, rose, tuberose and orchid. The base notes are amber, cedar, musk, sandalwood and honey.
If you want a perfume that makes you stand out in a crowd, then the Red Perfume is for you.
Revlon is one of the best brands in the industry that brings to you understated elegance that looks and smells fantastic. It is also cost-effective.
Key Benefits
Long-Lasting fragrance
Fantastic Fragrance
Strong Smell
Affordable price
Check the cheapest price on Amazon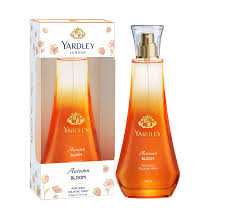 Yardley is a good and reliable brand and the Autumn Bloom is a refreshing fragrance with appealing notes. It is a blend of oriental notes with a floral fragrance that is reminiscent of freshness in autumn. The perfume is vibrant and long-lasting.
Compared to other brands, Yardley is known for its use of natural ingredients in its products and this perfume is no different. The bottle is attractive and appealing in an orange color that reminds you of autumn leaves. The brand is popular and has a loyal customer base.
Key Benefits
Affordable price
Long-lasting
Best for daily use
Pleasantly satisfying fragrance
Check the cheapest price on Amazon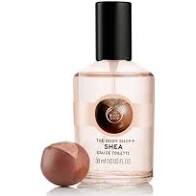 The Body Shop Shea EDT is for the woman who always wants to smell good. It spreads well and has a nutty fragrance with soothing notes.
The perfume is perfect for all kinds of settings – whether it is a party, date, or workplace. The bottle is quite small and you can easily carry it in your purse. The quality is good and the fragrance is long-lasting. Also, this is an affordable option from a big and well-known brand.
Key Benefits
Light but long-lasting fragrance
Best soft scented option
Affordable price
Check the cheapest price on Amazon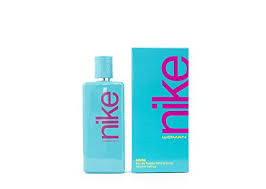 Nike is one of the best brands in the industry that caters to both men and women. The company has never once failed to satisfy its users and so it is a brand that can be trusted. This is a 'personality' perfume that reminds you of who and what you are and how you feel about yourself.
Use this perfume anytime and anywhere, even the gym. The fragrance remains even when you are working out and is long-lasting. It also has the added ability to eliminate body odor.
Key Benefits
Best while working out
Suitable for all occasions
Long-lasting
Easy to carry
Affordable price
Check the cheapest price on Amazon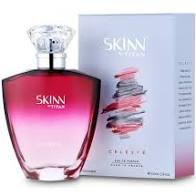 This perfume has been created in France and is for women. The floral notes have a hint of peaches and pears with patchouli and sandalwood. It is one of the best and most affordable perfumes in India and is reasonably priced. The bottle is elegant, and you can wear this perfume to parties or for an evening out.
Key Benefits
Long-Lasting
Beautiful packaging
Affordable price
Check the cheapest price on Amazon
What is your perfume personality? – The Right Fragrance
You may like a fragrance but you should know that not every perfume is for you. Everh body reacts with different fragrances differently and what may smell so good on your friend may not be the right choice for you. It is like selecting the right hairstyle that goes well with your face shape. And here is how you figure it out.
The first thing to understand is your personality. Are you an outdoor person, nature-loving or are you sporty? Are you the romantic girly type, glamourous, exotic or are you a casual person.
Perfumes can be divided into 5 main categories and each of them has specific notes that will call out to you. Let us have a look at these.
Woody Scents – Wintery warm, earth smells for nature lovers.
Green Scents – Casual, Sporty and fresh smell that is synonymous with youth, freshness and naturalness. It is for a relaxed person – the kind who loves a good run on the beach.
Floral Scents – These have floral smells with spicy or fruity hints. They are for the romantic and traditional woman.
Fruity – If you are the youthful and energetic type, then this fruity fragrance with citrus smells is the perfect choice for you.
Oriental – Exotic, sensual, and rich fragrance for the head-turner, the dark, mysterious beauty
In Conclusion
If you are shopping for a perfume for the first time, then go by the categories given. It takes time and a lot of experimenting to know what suits your personality. Don't be afraid to experiment and rather than experimenting with some expensive perfumes that you may not end up using, try these affordable ones.