Ways on How to Look Slim in Photos
Are you the one who runs away from the camera? Do you prefer not to get in the pictures? Wondering how to look slim in photos? If you're having such a feeling, it might be possible that you're afraid of how you would be looking in the picture! If you start feeling awkward while getting clicked or fail to stay in a perfect pose, then it is good to know some ways to look perfect in the picture. 
Skip dieting and see the best results in just a few ways. No doubt, looking slimmer in photos is everyone's wish. But that's not something very difficult! Why not carry the excuse this year for failing to lose weight due to lockdown? It sounds crazy but you do not have to rely on anything to look stunning in photos. Go out and enjoy taking photos with friends in a slimmer look. Want to know how it is possible? Check out some ways to look slimmer in photos:
How to look slim in photos- The Answer
1. Wear a body shape dress
Learn about the type of body shape you have and buy a dress that fits it. With the body contour, your outfit emerges out to look beautiful. It adds to your look and embraces your body structure. But don't just rely on wearing a too-tight dress that marks out your weaker points. So, keep the outfit matching your body shape and adding a slimmer look.
2. Stand by keeping shoulders back
The best way to look slimmer is by keeping your shoulders backward. When you stand relaxing your shoulders, it shows your posture in a position that makes you look short. On the other hand, keeping the shoulders in a backward position embraces your look by making you appear tall in the pictures. Standing by pushing your shoulder backward can help you get a slim and sexy look in the photos.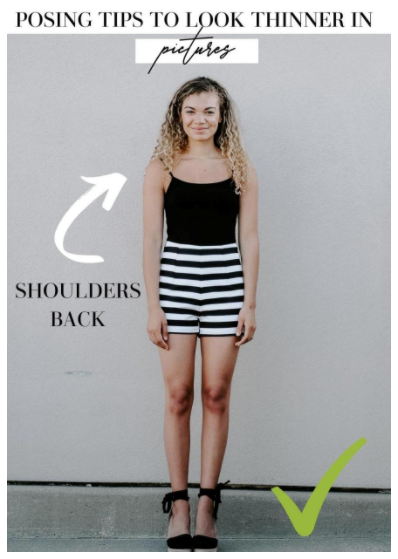 3. Stick chin outwards
Another easiest way to look good and hide your double chin is by sticking your chin in an outward direction. It enhances your jaw appearance and makes it look defined. With an outward chin, your facial appearance looks perfect in the photo. So, why not take pictures with your friends in college using this trick? It works perfectly to embrace your facial look.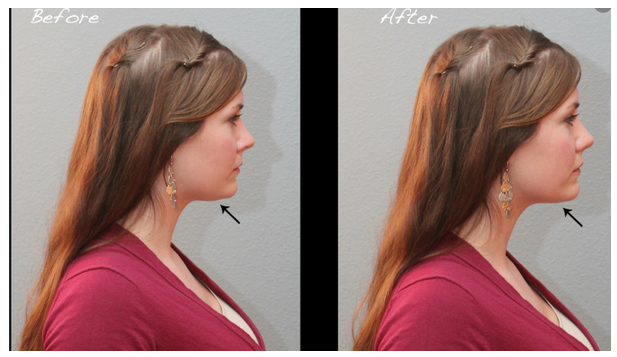 4. Lean hips slightly backwards
Are you thinking to show off your body as a slimmer one? If so, why not get your wish fulfilled with a great trick? Feeling curious? The best way to get a slim body posture in the photos is to lean hips slightly backward. By leaning back your hips, build-up space in your leg area and make you look slim.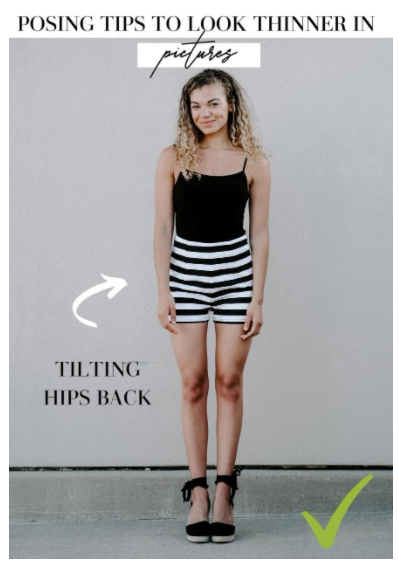 5. Showcase neck part
Often, people think how does showing a neck make your look slim in photos? If you're also curious to know about it, then check it here. When you hide your neck or wear clothing covering your neck part, it results in showing a squished look. And no one would like that in the photos. So, it's best to keep your neck part showing that adds a slim appearance to your face.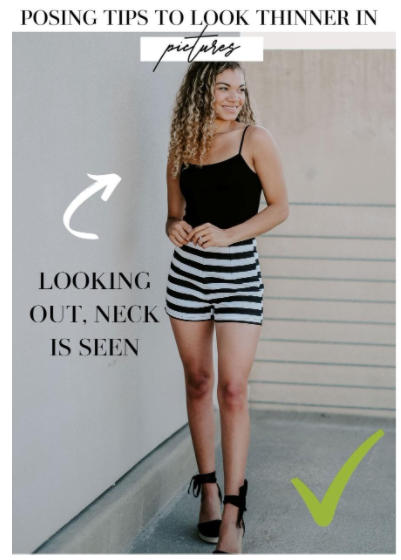 6. Avoid baggy clothing:
With the baggy outfits, people appear adding volume to their look. But if you prefer to hide that part and want to show a slimmer body, it's best to avoid the baggy outfit. Wearing a big outfit that is flowing might also disrupt your slimmer look. You can choose a wrap-over outfit available in a good-quality soft material.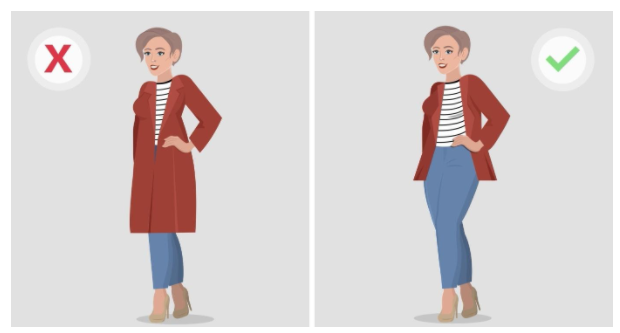 7. Keep your posture angle-wise:
Do you know how keeping your posture at an angle makes your look slimmer? When you keep a leg ahead of another, it makes your leg look taller. It adds an effect showcasing your body to a fuller-look. It's a great way that can help you take out the best pictures in a slim appearance.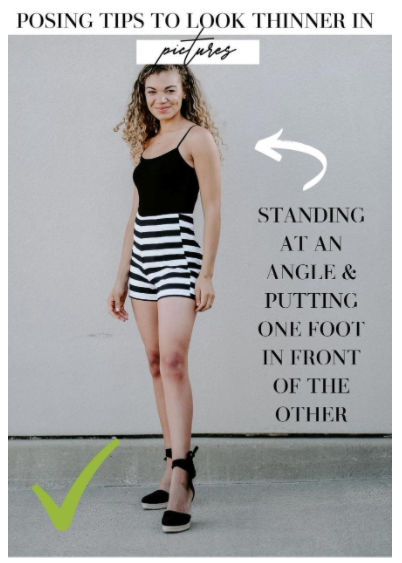 8. Don't wear patterned outfits:
The right outfit can help you look slim in the photos. So, choosing an outfit is a challenging decision. If you want to fulfil your wish and get a slimmer look in the photos, don't wear patterned outfits. A bold style with the pattern on the outfit might disgrace your appearance. Patterns showcase more towards your curves in an unflattering manner. For the best photos, you can try outfits in one colour. It is because one colour outfit showcases your body in an elongated way.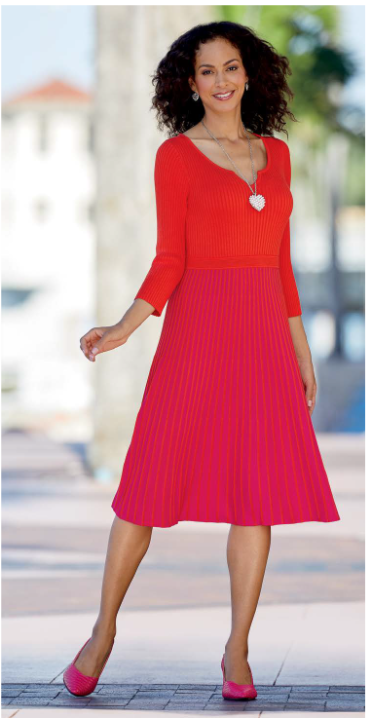 9. Maintain distance from the camera
It is one of the stunning ways that can help you look slimmer in the photos. If you're taking pictures with family or friends, everyone asks to connect with the camera and lean close to it. But is it the right posture showing you slimmer? If this posture makes your tummy showcase out in the photos, it hampers your look in it. So, you can maintain a distance from the camera to hide away your stomach and get a slimmer look.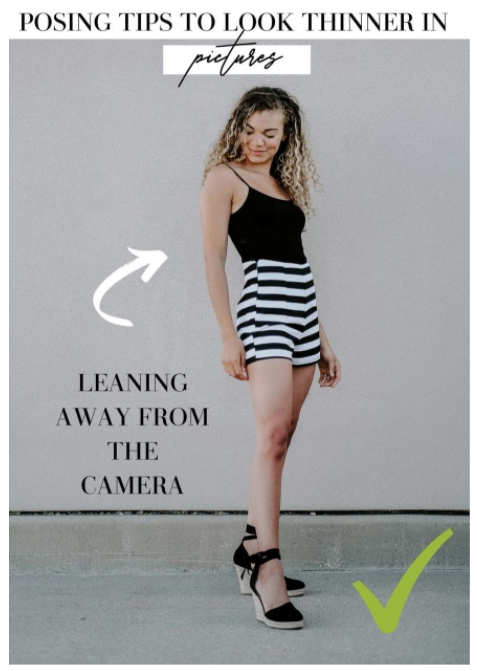 10. Avoid flattening arms
No matter how thin arms you have, you will see arms appearing big when kept in a flattened position. It is going to disgrace your slimmer look and even make the thin arms look big. So, why not avoid such a posture? It's a good piece of advice to keep your arms at a distance from the camera and put your arms in a bending position.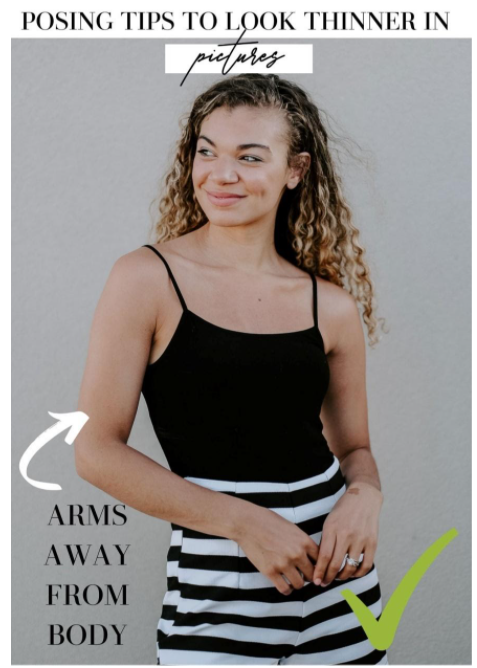 11. Sit or stand in a straight position:
If you're getting clicked by standing or sitting, the best posture that can make your appearance slimmer is a straight position. When you get clicked in a slouched position, it makes you appear short. When sitting or standing in a straight posture, it shows your body appear slimmer and makes your figure perfect in the photos.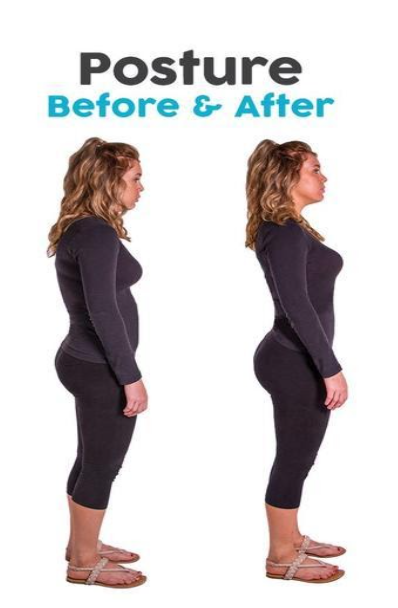 12. Sit on the seat corner
Avoid getting clicked by sitting anywhere in the middle of the seat. No doubt, your whole body appears out fully when you sit in the middle space. Sitting on the corner seat or edge area keeps your legs in a bending position and giving you a slim position in the photo.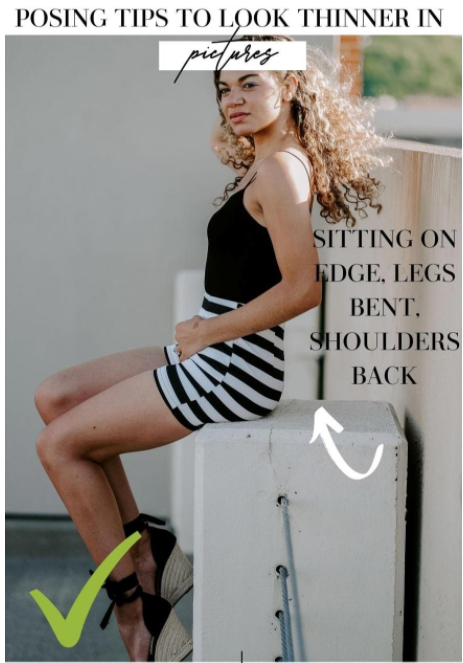 13. Keep limbs bending
If you're standing against a wall or some support, don't keep your standing posture fully straight. It is because standing straight against support can result in showing a dumpy look. You can get the best picture by using wall support and considering it as your prop for perfect clicks.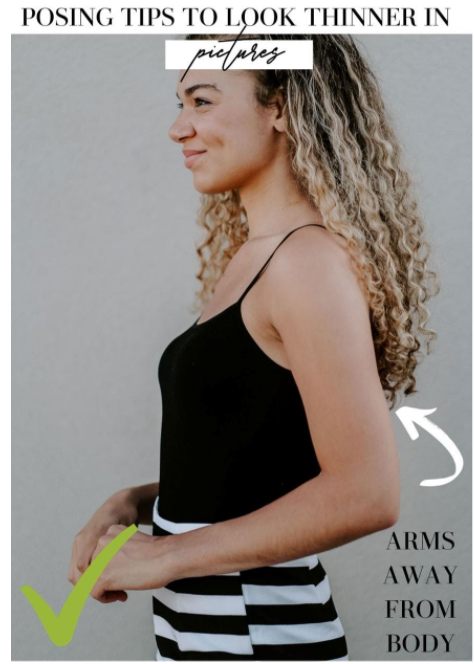 Final Word
Now that you have an answer to 'how to look slim in photos' go grab your phone andof course your best friend to click you pictures, because that's what best friends are there for!
Do not forget to tell us if these tips helped you out.
Also Read: Guide For Men On How To Look Photogenic