7 Best Skin Brightening Serums in India in 2020
Do you wonder why skin brightening serums are getting so much attention these days? The answer to this one is easy. These serums are super effective in addressing a number of skin issues like fine lines, wrinkles, and dark spots, to name a few.
They contain some of the most effective ingredients for treating skin aging, like retinol, hyaluronic acid, vitamin C, niacinamide, etc. This is why no woman wants to stay away from their blessings.
How do skin brightening serums really help?
What happens is that as you age, your skin becomes sluggish in removing dead skin cells. This, along with dryness and the appearance of brown spots from sun damage, makes you literally want to shrivel up and die.
Regular exfoliation and moisturizing help, but only to a certain extent. A brightening serum can give your complexion a boost organically. It essentially does what it says, brightens your skin and evens out the skin tone, lightening it and reducing visible flaws like dark spots. It also leaves skin nourished and more elastic and hydrated.
By adding a serum to your regime, after cleansing but before moisturizing, you'll be able to unlock skin that will not require any artificial help in the shape of makeup to hide skin imperfections and deliver the glow you want.
This is the reason most beauty brands have a stake in the skin brightening ecosystem. Here are the top 7 most effective skin brightening serums that work better than the rest as skin lovers. All that remains to be done for you is to pick your favorite.
7 best skin brightening serums in India in 2020
1. Neutrogena Fine Fairness Brightening Serum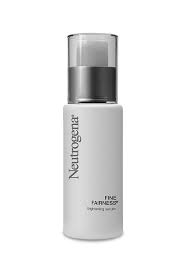 This serum claims to show results very quickly. The manufacturer's claim that it takes no more than 21 days to help you achieve a lighter skin tone and a supple, hydrated look. This product is suitable for every skin tone, and it boasts a deep penetrating formula that brightens your skin tone from the very inside.
It is also fortified with the goodness of lily extract and pure retinol. These reduce the hyperpigmentation or unevenness on the skin's surface.
Key benefits
Brightens and lightens the skin.
Contains lily and pure retinol extract to even out skin tone.
2. Mamaearth Skin Illuminate Vitamin C Serum For Radiant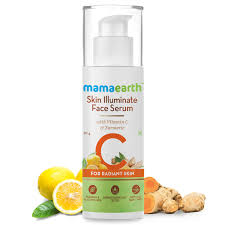 The Mamaearth serum contains the goodness of vitamin C, nymphaea alba flower extract, turmeric, and squalane. These nourish the skin due to their healing properties.
The serum helps against aging due to the turmeric and the nymphaea Alba extract helps in the brightening of your skin tone. Squalane is added for its hydrating content.
Key benefits
Completely safe
Brightens, hydrates, and nourishes skin
No paraben and silicone
3. Blue Nectar Kumkumadi Ayurvedic Radiance Glow Night Serum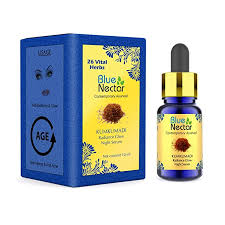 This is an ayurvedic serum, and it offers all the ancient secrets of youthful skin due to its ingredients. It has more than 150 ayurvedic herbs like manjishtha, saffron, sandalwood, kaliyaka, and turmeric.
It is an anti-aging serum that helps control hyperpigmentation and fine wrinkles.
Key benefits
Suitable for all skin types
Is good for ultra-sensitive skin
Free of parabens and silicone
Removes acne and dark circles
Is ideal for daily use
Reduces under-eye puffiness.
Contains no synthetic color or mineral oils
Comes in a travel-friendly packaging
4. Avène Sensitive White Serum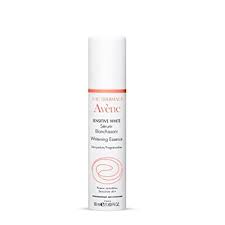 This brightening serum is specially targeted at Asian skins that are sensitive.
It is designed with a high-tolerance formula that makes sure that your skin is not irritated. It is rich in polyphenol that reduces dark spots and pigmentation to brighten the skin from the inside and give it a youthful glow.
Key benefits
Paraben and fragrance-free
No alcohol to dry skin
Non-irritating
5. The Ordinary Hyaluronic Acid 2% + B5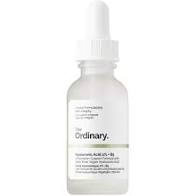 This is a hydrating, anti-aging serum. It comes with a hydration-support formula that includes hyaluronic acid. This ingredient works in tandem with vitamin B5 to give multi-level hydration to your skin to plump it up. The serum also reduces the appearance of fine wrinkles.
Key benefits
It's oil-free.
It's silicone-free.
It's alcohol-free.
It contains no fragrance.
It is also a hundred percent vegan,
It is cruelty-free,
6. Recast Vitamin C Serum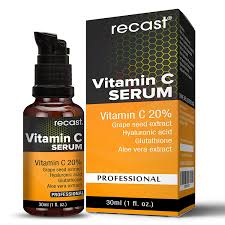 This is a lightweight serum that reduces signs of aging. It gives your skin a youthful, plump look and boosts skin radiance. It reduces fine lines and wrinkles, too, plus helps reduce the severity of acne scars.
Key benefits
No parabens
Is non-comedogenic
Is suitable for all skin types
Has no harmful chemicals
Is non-sticky
A cruelty-free product
Is cold-processed
7. Bella Vita Organic 21 Again Anti-Ageing & Brightening Face Serum
This face serum with anti-aging properties is best for normal and combination skin. It contains hyaluronic acid and shea butter- the two best moisturizing agents in the world. These keep your skin looking plump and young.
The serum also contains rosehip seed oil as an ingredient. It boosts collagen production for an anti-aging effect. The argan and sweet almond oils repair UV damage. They also minimize big, ungainly pores.
This serum doesn't contain harsh chemicals.
Key benefits
It's paraben-free.
Has no petrochemicals
It's free of Sulfates.
Contains only natural ingredients
Has no other harsh chemicals
Is non -sticky
Hundred percent herbal
Ultra fast-absorbing
How to choose the best brightening serum for your skin?
Here are a few pointers to choose the best brightening serum that will help you get the perfect skin of your dreams –
Find a brightening serum that is compatible with your skin type – Know what your skin type is before buying a serum or any other skin product for that matter. This is because a serum meant for oily skin will not work for dry skin. If you have oily skin, for example, go for a serum that gets absorbed really fast. This will not leave a silly shine on your face.
Similarly, choose a hydrating and moisturizing serum for dry skin. It will nourish your skin and hydrate it.
Look closely at the ingredients – Ingredients are de-facto the serum, if you know what we mean! Vitamin C as an ingredient will work as an antioxidant and will have an anti aging effect. So take a close look at the ingredients. Strike off products that have too many chemicals, especially parabens and sulfates. Check for certifications for safety and efficacy. Choose a serum with natural ingredients and check with a dermatologist on what to use on your face if you have sensitive or acne-prone skin. Check for ingredients you may be allergic or sensitive to.
Choose the brands that shout 'Quality' – There are brands that ensure that their skincare products are certified for quality and efficacy. Choose those over cheaper fly-by-night operators, any time.
Quality plays the most crucial role in skincare products- no doubt about this at all. The serum you pick should meet the specified industry standards and be clinically tested as well be approved.
Consider the cost of the serum – Don't just buy a serum that is expensive and expects it to do the job. It may not, especially if it hasn't been matched with your skin type.
Similarly, stay far away from cheap serums just because they promise the sun and the moon at half the price.
How to use a skin brightening serum?
Apply a brightening serum after cleansing your face but before you apply a moisturizer. Just put tiny dots of serum all over your face and then blend them lightly all over the skin's surface. Use deft, light, but firm strokes and do not pull or stretch the skin.
Do a simple massage with your fingers whilst the serum is still wet.
This should do the trick.
We hope this article has answered most of the questions regarding the best skin brightening serums for Indian skins. We love hearing from you- so do let us know your experience in the comments below.
Also Read: Beetroot Face Packs For Dry Skin, Pimples, and Skin Whitening