Pomegranate Benefits For Skin: DIY Pomegranate Face Mask
Pomegranate is one of the healthiest fruits that offers lots of health benefits. Pomegranate seeds are high in fiber, vitamins, and minerals. Drinking pomegranate juice every day will help you to get glowy skin, and you won't need to apply makeup anymore. Pomegranate also includes high levels of antioxidants, flavonoids, and tannins.
You can also get the benefits of pomegranate if you apply it as a facemask. There are different ways by which you can use pomegranate to enhance your beauty and skin texture.
But, before we know how to prepare pomegranate facemasks. Let's know about the major benefits of this delicious fruit.
Pomegranate includes nutrients like vitamin C, vitamin K, potassium, and zinc. All these ingredients are important to get youthful and beautiful skin.
Pomegranate also has the ability to moisturize and soften your skin. It will also help you to get rid of any dry patches.
Pomegranate juice helps in brightening your skin and getting rid of all types of dark spots.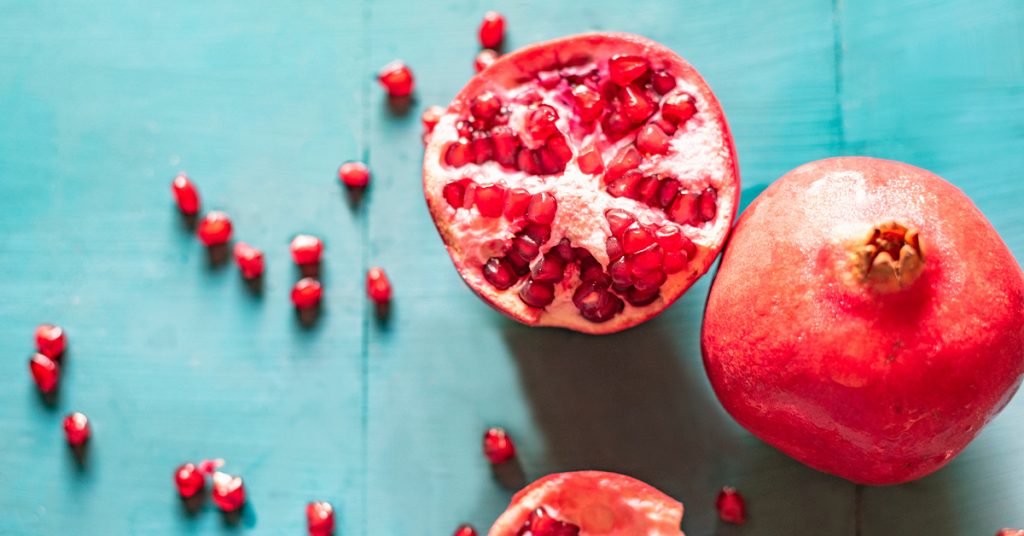 Pomegranate is one of the best anti-ageing ingredients.
Pomegranate will help you to make your skin firm and elastic by increasing collagen production.
Since you know how beneficial pomegranate is for your skin and beauty, it's time to use this delicious fruit to prepare face masks. In this article, we will try to prepare different types of face masks to get rid of different skin issues.
1. Face mask for Skin Brightening
If you want brighter and shinier skin, using pomegranate face masks can be one of the best ways. The use of pomegranate gives a lighter appearance to your skin.
Ingredients
Pomegranate paste
2 teaspoon whole milk
2 teaspoons of rice flour
If you are facing problems related to stubborn acne marks or you want to get rid of uneven suntan, nothing can be better than using a pomegranate face mask. All these three ingredients used in preparing the facemask will help you in giving an even skin tone. It will also give your skin a soft and dewy look.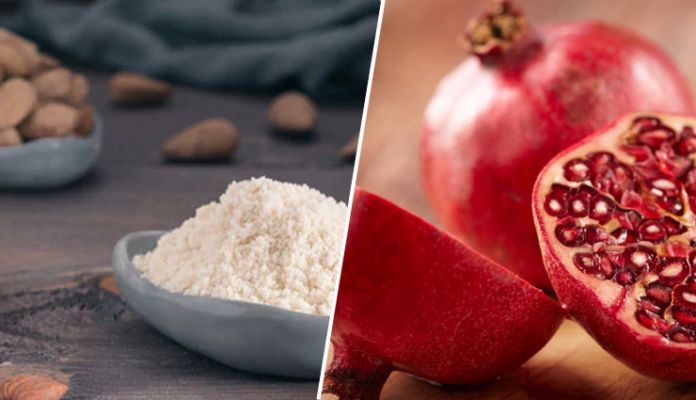 To prepare a pomegranate face mask for skin brightening,
Mix pomegranate paste, milk, and rice flour in a bowl.
The face mask should neither be too thick nor too thin.
Wash your face and apply the mask evenly on your face.
Once the mask starts to dry, apply another layer.
After 20 minutes, rinse the face mask and apply a good quality face cream.
2. Anti-ageing pomegranate Face Mask
All men and women want to have youthful beauty throughout their lives. But, ageing can hamper the quality of your skin as it is prone to wrinkles and fine lines. Pomegranate has the ability to increase collagen production in your body.
Ingredients
Pomegranate paste
Fresh orange juice
Sweet almond oil
Pomegranate is an excellent anti-ageing agent. It firms the skin and helps in getting rid of wrinkles and fine lines. It also helps in preventing the damage caused by free radicals. Orange juice included in this anti-ageing face mask helps in providing vitamin C, and it also helps in getting rid of dull and dry skin. Sweet almond oil helps in hydrating and moisturizing your skin.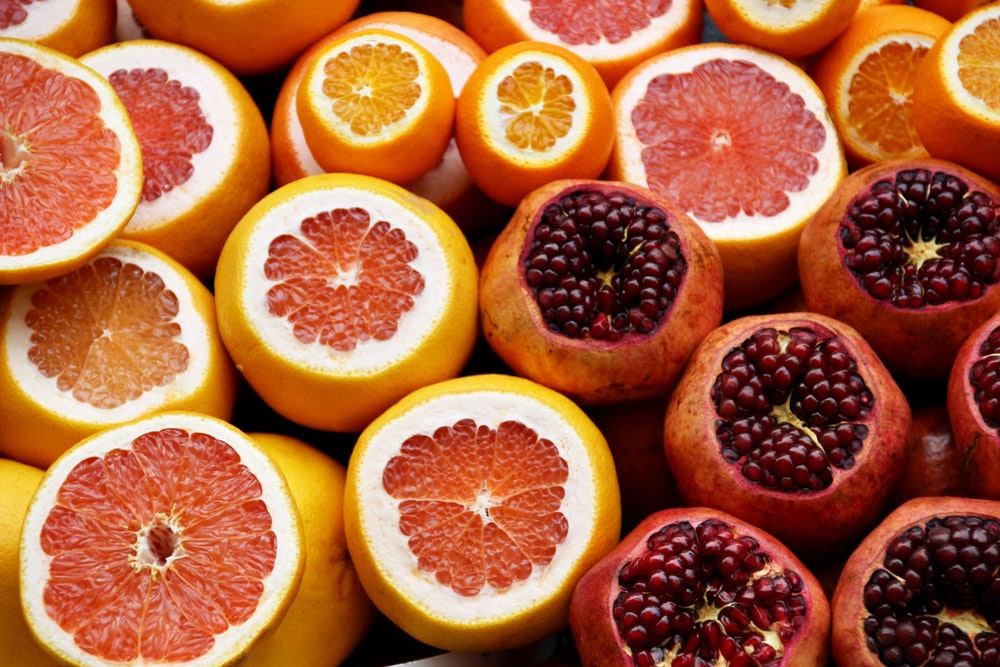 To prepare this anti-ageing facemask,
Mix all the ingredients together in a bowl.
Once you get a smooth paste, apply it to your face.
Leave the mask on your face for almost 10-15 minutes.
Wash the mask with lukewarm water and apply a moisturizing cream as soon as your rinse off the face mask.
3. Facemask for Acne and Blemishes
Acne is one of the biggest skin issues that people face these days. Getting rid of acne is not easy. Thus, you need to be very careful about the ingredients that you choose for acne treatment.
Ingredients
One tablespoon pomegranate paste
2 tablespoon honey
Few drops of tea tree oil
This facemask will hydrate your skin, and it will also cleanse the skin. The best part about the ingredients included in this facemask is that it has an anti-inflammatory effect.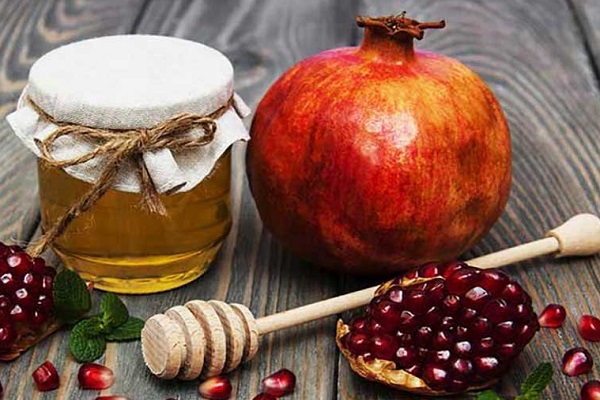 To make the pomegranate face mask for acne,
Mix all ingredients well, and get a thin, runny, and smooth paste.
Wash and exfoliate your face before applying this facemask.
Apply the face mask in a thick layer and leave it on the skin for almost 10 minutes.
Wash it with water and apply a gentle moisturizer.
Apply this facemask at least once every week, and within a few weeks, all your acne and blemishes will go away.
4. Facemask for Skin Discoloration
Pomegranate is one of the best ingredients that help in treating uneven skin tones. Thus, applying a pomegranate face mask will help you to get rid of skin discolouration and uneven skin tones.
Ingredients
Pomegranate paste
1 teaspoon thick yoghurt
1 teaspoon aloe vera gel
All these three ingredients will help you to get rid of skin discolouration easily. All these ingredients will help you in getting bright, youthful, and dewy skin. Yoghurt lightens the skin and fades away dark spots and acne marks. Aloe Vera is the best natural remedy for scars and other skin imperfections.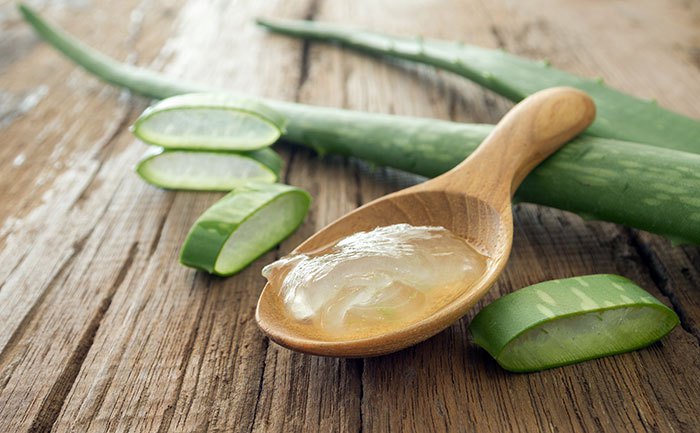 To prepare this facemask,
Mix all ingredients in a small bowl. Try to get a perfect consistency of the face mask.
Massage your skin by using this mixture and leave it on for at least 10-15 minutes.
Reapply the mask if it starts to dry.
Wash the mask after 10 minutes and apply a good quality moisturizer on your face.
5. Hydrating Face Mask
Pomegranate helps in hydrating your body if you eat it as a fruit. But, it can provide a hydrating effect if you use it as a face mask. If your skin looks dull, pale, and dehydrated, you need the pomegranate hydrating face mask.
Ingredients
Pomegranate paste
Mashed banana
Coconut oil
This hydration mask will help your skin to retain moisture. The mask is also full of lots of minerals, antioxidants and provides an extra dose of moisture to your skin. Applying this mask will act as a natural barrier to your skin, and it will make your skin plump and add glow.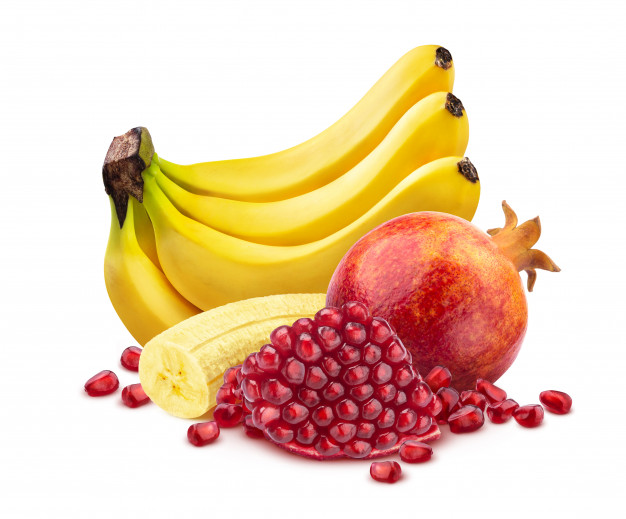 To prepare this facemask,
Mash bananas in a bowl. Mash it until bananas are free from any kind of lumps.
Add pomegranate paste and coconut oil to the mashed banana.
Wash and exfoliate your face before applying this face mask.
Apply the mask when your face is still damp.
Leave it on your skin for almost 20-30 minutes.
Wash your skin and apply a good moisturizer.
Within a few weeks of usage, you will get beautiful and hydrated skin. Try to apply this face mask at least twice every week to get maximum benefits.
Conclusion
Pomegranate offers the maximum benefit to our body. It is full of nutrients and antioxidants. If you don't get enough time to drink pomegranate juice every morning, or if you don't like the taste of pomegranate, you can use pomegranate to prepare facemasks.
Pomegranate facemasks offer lots of advantages like averting premature ageing, reduces inflammation, fights against bacteria, and also provides maximum protection against sun damage. So, prepare all these pomegranates to face masks for different purposes.
Keep in mind to use only those ingredients that suit you. Use these masks for at least a month or two to see visible benefits. Let us know which one of these masks worked best for your skin.