Best Moisturisers for Oily Skin in India: A Blessing for Acne-Prone and Open Pores!  
As a young girl, on the threshold of womanhood, acne and oily skin were the banes of my life. I stopped moisturising my face to prevent breakouts and believed that oily skin did not need moisturising. Well, the logic was, why would it? It was already oily!
That was my mistake. I now know better!
Surprised? I was too until I learned why even oily skin needs moisturising and how moisturising can prevent acne and open pores.
Does Oily Skin Need Moisturising?
Yes. The answer to this is a resounding yes! To understand the why, you need to understand the how – how does the skin works. In one short sentence, one of the main reasons for oiliness is the secretion of excess sebum by the skin because you didn't slather your moisturiser. The non-availability of moisture makes the skin parched and dehydrated. This is a signal for the sebum secreting skin cells to produce oil so that it remains hydrated. This further results in clogging of pores and, finally, acne.
Don't think oil. Think hydration! This is what skin specialists say. Moisturisers hydrate the skin, not make it oily. Hydration is healthy.
Parched skin can lead to premature ageing, breakouts, and inflammation. And when your skin is parched, your body's response is to make more oil, which increases the breakouts. It's a vicious cycle that only moisturising can break.
More Moisturizing
If you are undergoing acne treatment with isotretinoin or Retin-A, you need to keep your skin moisturised as these treatments dry out the skin – even if your skin is naturally oily.
Now that you know how important moisturising is for your skin let us look at the best moisturisers for oily and acne-prone skin.
Best Moisturisers for Oily and Acne-Prone Skin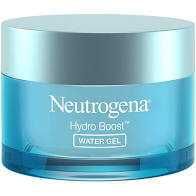 This intensely hydrating moisturiser is gel-based and moisturises your skin without making it greasy and oily. The gel-based formula doubles up as a primer so that you can use it beneath your make-up. It keeps your skin silky soft.
Key Benefits
Has hyaluronic acid
Non-comedogenic
Oil-free
2-day hydration
Alcohol-free
Quickly absorbed
Check the cheapest price on Amazon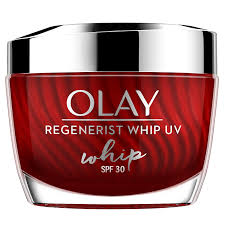 This is a new range of lightweight products by Olay that reverses the signs of ageing. Olay is well known for its anti-aging products, and the Regenerist Whip is no different. It's a moisturiser with a base of light whipped cream. The benefits include being grease-free, non-sticky, giving a matte finish, and easy absorption. As it gives a matte finish, the cream can be used as a base for make-up too. It also contains anti-aging ingredients and is quickly absorbed into the skin.
Key Benefits
Light cream base
Easily absorbed
Non-sticky
Contains anti-aging ingredients
Check the cheapest price on Amazon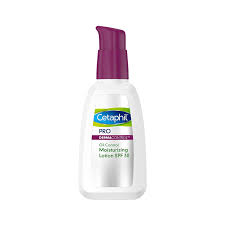 This moisturiser is specially created for oily skin. It absorbs the excess oil produced by the skin without drying it. It reduces the shine and hydrates the skin. It is a broad-spectrum formula that also protects the skin from UV damage.
The moisturiser has been created using micropearl technology to reduce shine on the skin and give it a matte look. It is non-greasy and fragrance-free.
Key Benefits
Non-greasy
Contains SPF 30
No fragrance
Quick absorption
Light
Check the cheapest price on Amazon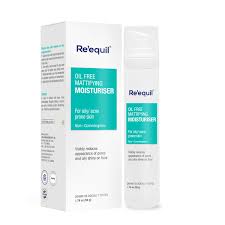 Re'equil is an oil-free moisturiser that regulates the production of sebum and keeps your face shine-free. It also minimizes pore-size and prevents breakouts.
Key Benefits
Clinically Proven
Prevents breakouts
Minimizes pores
Non-comedogenic
Non-greasy
Check the cheapest price on Amazon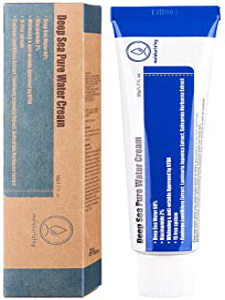 Purito is one of the best available for oily, acne-prone skins. It is suitable for all types of skin and is especially good during monsoon when the weather turns humid. It contains seawater because "….deep seawater provides healthier and more intensive moisturizing than purified water..". This is what makes this product interesting. It also contains vitamin B3, which helps shrink pores, and a good concentration of glycol that moisturises the skin.
Unlike other moisturisers, this product is a roll-on.
Key Benefits
Quick absorption
Suitable for all skin types
Moderately fragrant
Hydrates the skin, leaving it soft
Non-sticky
Highly effective
Check the cheapest price on Amazon
6. Clean & Clear Oil-Free Moisturiser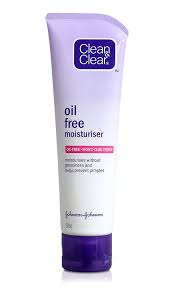 Clean & Clear is a gentle oil-free moisturiser that moisturises without leaving any oily residue behind. It prevents breakouts and does not clog the pores. The product is especially good for acne-prone skin as it contains salicylic acid.
Key Benefits
Non-Greasy
Has salicylic acid
Non-comedogenic
What Ingredients Should You Look For?
These moisturisers have been specially created for oily skin. All of the above are non-greasy, quick-absorbing, and light. They don't leave you feeling like a fried frittata after application. If they don't leave any oily residue behind, the pores of your skin will remain unclogged.
People with acne-prone skin should avoid moisturisers that contain petrolatum, cocoa butter, lanolin and mineral oil.
On the other hand, the ingredients you should look for are aloe, hyaluronic acid, squalene, and glycerin. These do not leave any oil behind or clog pores.
All said and done, follow a good skincare routine and maintain skin hygiene.
Good Skin Care Practices
Cleanse your skin regularly, twice a day, with a good gentle cleanser. Having oily skin is not all that bad. It will remain youthful for longer, but the problem that comes with oily skin is breakouts, which you can prevent by keeping it clean.
Follow a good skincare routine of cleansing, toning, and moisturising. While cleansing is important, ensure that you don't over-cleanse. Remove all make-up with a good make-up remover before you go to bed.
Your make-up and all other beauty products should be oil-free and water-based to prevent any breakouts.
Following these simple tips can prevent breakouts and keep the shine off from your skin.
Final Words
Take the time to read the ingredient list on the pack of the moisturiser that you choose. Every skin has different needs and, though the skin can be classified into different types, you will never know what suits your skin until you try out different products. Experiment and stick to what suits you.
Also Read: