Benefits of Tomato Juice for Hair and Skin
Humanity knows the most about nature more than any other species on this planet. The reason being is the intelligence which can do wonders. There are many advertising companies which are selling chemicals but hide everything by bringing famous brand ambassadors into the picture. Nature has the solution for any problem humanity is going through, but it takes efforts to find the answer.
It is the reason full trust efficiently works on big brands and makes the purchase without giving a second thought to the consequences. There are plenty of brands that are offering shampoos, serum, and other stuff for hair. It would no day be good advice to use all the chemicals which can harm the roots of your hair. It's time to switch to natural and look for some flawless ingredients that can help in better hair growth and skin quality.
Tomatoes have ample nutrients present in it. Along with that, some minerals and vitamins help in protecting hair from dandruff and other hair problems. There are various benefits to the skin, too. Whether it be a hair mask or consumption of tomato in both cases, it helps in increasing the quality of hair and skin. There are many other benefits that tomato juice offers.
Benefits of Tomato juice
1. Provides an enormous amount of vitamins
It is essential to supply essential vitamins to the skin. It includes vitamins A, E, and C, which helps in getting glowing and healthy skin. All these vitamins are present in tomato juice, and an individual should consume it regularly.
On the other hand, the tomato juice would be useful for the scalp also. Applying the tomato juice on your scalp can help in fighting with dandruff and other scalp problems. There is vitamin a and c present in the tomato juice which helps the hair stand straight. It is easy to apply the tomato juice to your scalp and give a gentle massage so that the whole scalp could be covered.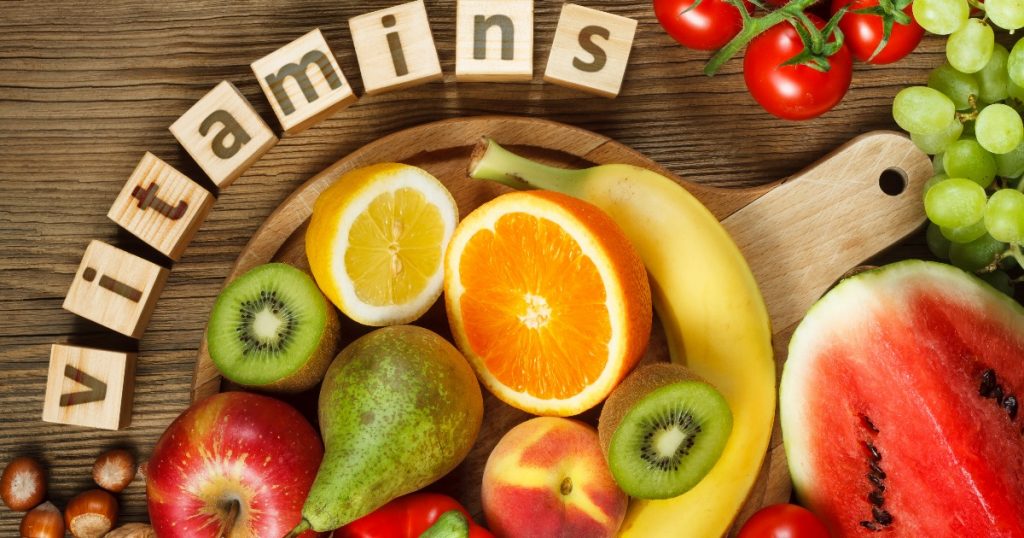 2. Helps in removing spots from the skin
The dark spots can no more bother you if you can prepare a face mask of tomato. There are antioxidants present in tomatoes that help in closing the open pores. The open pores are the main reason behind the acne and dark spots. Various face packs are easy to prepare and have excellent results in the long run.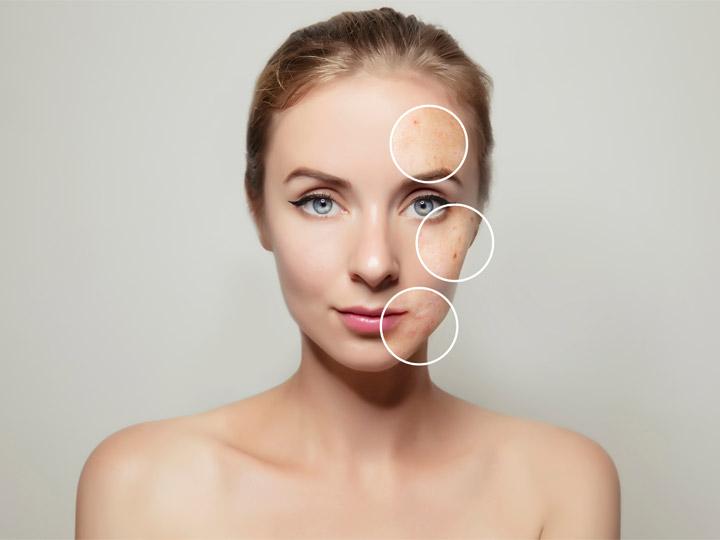 3. Helps in maintaining the pH level
It is essential to maintain the pH level in the body, which helps in retaining the gloss in the hair. Along with that pH level helps in preventing dry hair and makes the hair stronger. The ingredient that can make the roots healthy by keeping the scalp clean. For skin pH level should be appropriate too because it helps in the prevention of acne.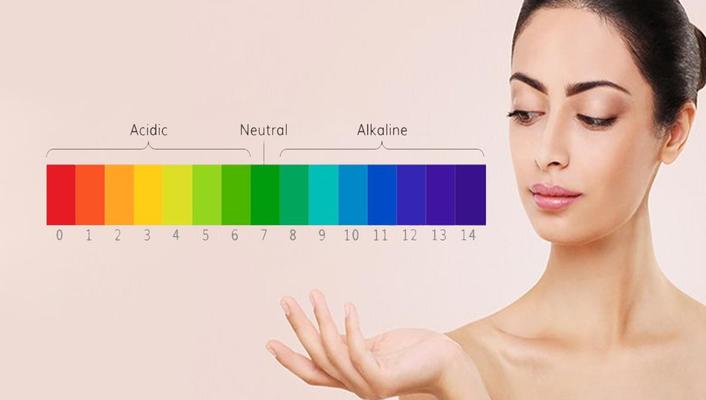 Tomato Face and Hair Masks
1. Tomato and honey facemask
Take a tomato and add its juice to a bowl.
Now add a teaspoon of honey to that juice.
Mix both the ingredients and apply this paste to your skin.
The honey has some mesmerizing results, and both of these ingredients together help in getting a better skin tone. Along with that, this face mask helps in removing all the black spots from the face. Do not store this mixture for a long time because it is beneficial to apply it fresh.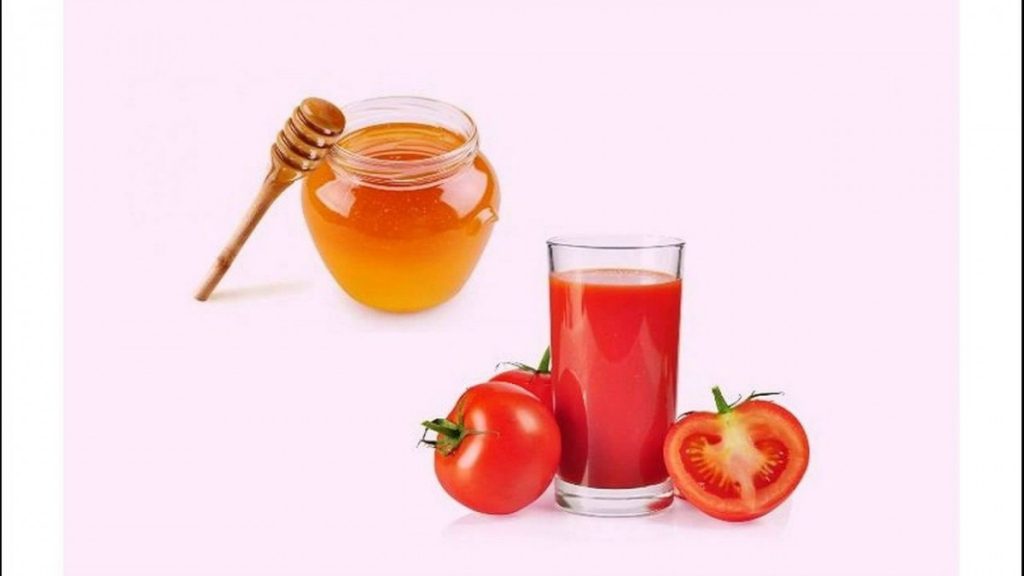 2. Tomato and cucumber face mask
The presence of folic acid and vitamin C helps in the growth of cells and helps in fighting from acne. To prepare this face mask:
Take one teaspoon of tomato juice and add it to a bowl.
Take a cucumber and blend to take out the juice from it.
Take some honey and add it to the mixture so that it becomes a little thick.
Apply this paste on your skin and let it stay there for a few minutes.
Rinse off your skin with normal water.
Repeat this practice for a few months, and you will notice some mesmerizing results.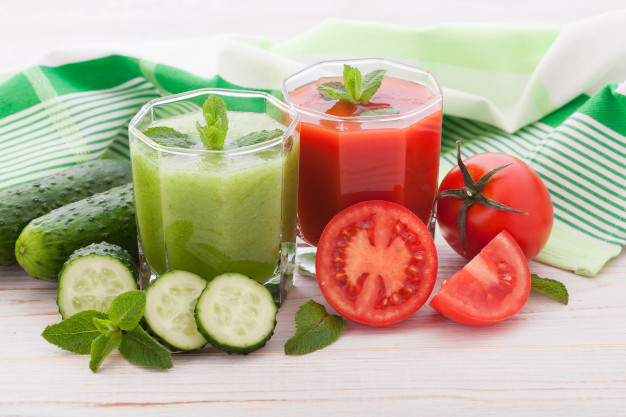 3. Tomato and Lemon Head Mask
Lemon helps in the removal of all the pollutants and maintain the pH level. To prepare this head mask:
Take a bowl and grind some tomatoes properly into it. One thing that is important to notice is that one should grind the tomato properly and keep it in the bowl.
Now add a few drops of lemon in that pulp of tomato and mix it well.
Apply this mixture on the scalp, and after 30 minutes, you need to rinse your hair.
The tomato and lemon juices together will give shine to hair and make them healthy.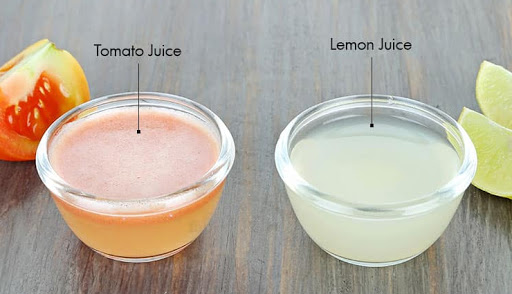 4. Tomato and Honey headpiece
Honey is one of the best natural moisturizers for hair and can help in maintaining the growth and shine of hair. To prepare this head mask:
Take a bowl and add two teaspoons of honey to it.
Now grind two tomatoes and add it along with pulp in that bowl.
Apply this mixture in your head and let it stay for 30 minutes.
You will notice that your hair will start to shine and will have that shine.
5. Curd and Tomato head pack and facemask
Both of these ingredients will work fine with both that is the face pack and the head mask. To prepare this head mask:
You need two slices of tomato and mash it properly.
Now add two teaspoons of curd to that bowl and mix both of the ingredients well.
Now apply it to your face for 15 minutes and then wash off your face with lukewarm water.
For the head mask, you need to give a gentle massage of the mixture of both the ingredients to your hair.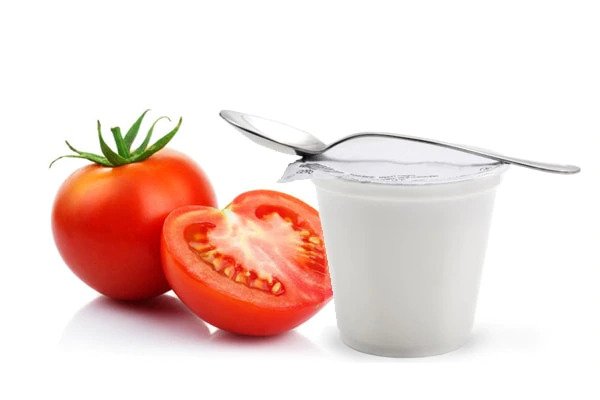 Conclusion
It is a matter of a few minutes, and you can prepare a natural mask for your skin and head. The trap of big brands will increase with each passing day, and it is essential to take care of your skin and hair with something natural.
There are plenty of benefits that tomato juice can offer, but an individual has to be regular with the mask and the consumption of liquid. It might take more time than the creams but would not show any side effects on the skin and will maintain that elasticity.
Share with us what you want to read next in the comments below. We take your suggestions seriously!
Also Read: