Best Affordable Cold Creams in India in 2020
As winters set in, so does dry and itchy skin. Winters reduce the humidity and moisture in the air, which in turn takes away the water content from your skin. These are the times when you need to pay a little more attention to your skin and pamper it with nourishing cold creams.
Cold creams provide hydration and moisture to your complexion, making it look radiant even on those cold winter nights. They enrich the texture of your skin by diminishing dry and flaky skin. They protect your skin by providing it with an additional layer to keep the moisture intact.
Ingredients to Look for in a Cold Cream
An essential cold cream has emulsified water in oil and generally contains a thickening agent. They may also include mineral oils and wax such as ceresin or beeswax. The cream is cool and soothing over the skin. Cold creams can be soft or heavy, depending on their ingredients. They generally stay on the skin longer than a regular water-based moisturizer and do not get absorbed quickly into the skin.
When you are buying a cold-cream, look for these primary ingredients. Apart from these components, you can select creams that contain shea butter or cocoa butter, argan oil, almond oil, olive oil, honey, etc. You can choose between soft creams that spread easily for typical dryness or heavy creams if your skin is too dry and peeling off.
Who should use cold creams?
When the weather changes from hot to cold, your skin starts losing water due to evaporation and starts to get dry. Suppose you suffer from dry, peeling, or itchy skin. In that case, you should consider moving from an oil-reduction cream to a moisturizing cold cream. Even if you have normal skin types, a cold cream can give you an added advantage and protect your complexion from proposed harm.
However, if your skin has excess oil, the chances of dryness are reduced automatically. In such cases, you should try and use oil balancing lotions so that it retains the required moisturizing content while removing the excess oil.
Best Affordable Cold-Creams in India in 2020
The Indian cosmetics market can provide you with several cold-cream options, which is likely to make you confused. So, here is a list of some of the most effective and affordable creams to help simplify your choice. Remember to select a cream that you think will best suit your skin type.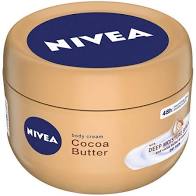 The Nivea body cream is a soft cream that nourishes your dry skin and keeps it moisturized for a long time. It contains cocoa butter, which spreads quickly on the skin and provides it with the necessary oils. You can use it daily on your entire body by gently massaging it into your skin.
Key Features:
Provides deep nourishment, which lasts up to 48 hours.
Light on the skin and spreads quickly
Hydrates your skin, keeping it moisturized for long
Compatible with most skin types
Has a soft cocoa fragrance
Check the cheapest price on Amazon
Pond's moisturizing cold cream provides your skin with nourishment and protects it from winter dryness. It contains glycerine, which improves the health of your complexion while retaining its moisture. The cream is soft and light-weighted, which allows for easy application and quick absorption. Pond's cold cream can be used on all types of skin.
Key Features:
Gives you soft and glowing skin
Provides deep nourishment and moisture
It has 10 skin nutrients and vital oils
Protects skin from dryness and itching
Contains glycerine, glyceryl stearate, and lecithin, which helps retain moisture, making the skin supple
Check the cheapest price on Amazon
3.   VLCC 3 In 1 Intensive Care Cold Cream SPF 20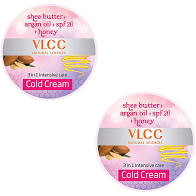 VLCC brings an intensive care cold cream that contains argan oil, honey, and shea butter. These ingredients give your skin the required nourishment and help keep it hydrated and moisturized for longer durations. The cream makes your complexion glow while keeping the skin soft and supple. This light-weight cream is easy to apply to all types of skin.
Key Features:
Reduces hyper-pigmentation and lightens and whitens the skin
Locks in the moisture and enhances the water content in the skin
Makes the skin soft and supple and heals it
Contains SPA 20, which protects the skin from tanning
The cream is paraben-free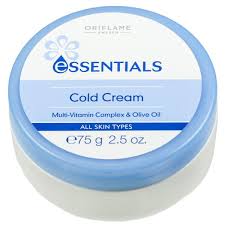 Oriflame essentials cold cream is excellent for dry skin as it contains olive oil and beeswax, which protects your skin and provides added nourishment. The cream is soft and can be easily massaged into the skin. It also contains multi-vitamins, which repair the skin and deeply moisturizes it.
Key Features:
Repairs dry and damaged skin and provides nourishment
Contains multi-vitamins, olive oil, beeswax, among other ingredients that moisturize the skin and retain hydration
It is a light-weight cream that is suitable for dry skin types
It is not sticky and spreads easily
Check the cheapest price on Amazon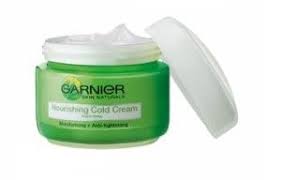 Garnier Skin Naturals is an excellent cold cream for protecting your skin against harsh winters. The cream contains acacia honey, which hydrates your skin and gives it a protective layer. It makes your skin supple and soft to touch. It prevents dryness of skin, moisturizing and nourishing it thoroughly.
Key Features:
Provides 24 hours of moisturizing and protection against dryness
Contains natural ingredients like acacia honey, which adds water content to your skin
Adds elasticity to your skin and prevents tightness due to the cold weather
Suitable for all skin types
It can be used as a daily moisturizer
Check the cheapest price on Amazon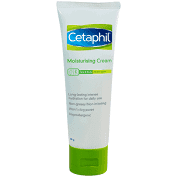 Cetaphil is a brand known for its moisturizing lotions and creams. They give the perfect protection to your skin from dryness and repair damaged skin. The cream nourishes the skin by seeping deep into the skin and makes it soft to touch. It protects fragile skin and prevents it from peeling off in the winters.
Key Features:
Contains humectant, emollients, lipids, and occlusive or the HELLO Formula that helps rehydrate your skin and retains its moisture
Replenishes extremely dry skin and repairs damages, providing lasting relief
Contains vitamin E and sweet almond oil, which keeps your skin healthy
Designed for immediate absorption, leaving your skin soft and protected while enhancing its elasticity
Can be used on sensitive skins also
Check the cheapest price on Amazon
7.   Vaadi Herbals Cold Cream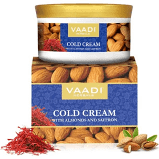 If you are looking for herbal products for your winter protection, then Vaadi Herbals can be a great choice. This cold cream contains the goodness of saffron and almond oil to nourish your skin and add moisture to it. The cream also retains the water content in your skin and prevents it from dehydration and dryness.
Key Features:
It has almond oil, which heals dry and itchy skin and provides moisture
Contains aloe vera, which is rich with multi-vitamins and keeps your skin healthy
It has vitamin E and honey, which exfoliates your skin and gives a protective layer against the dry weather
It prevents wrinkles and aging of your skin
It improves your skin's elasticity making your skin bright and attractive
Final Words
The cosmetics market will provide you with cold creams for the entire body, face, hands, or feet. Make sure you wash and clean your skin before applying any cream to make it more effective. Using cold creams before bed-time is another excellent way to keep your skin moisturized for longer hours. You can decide on what cold cream suits your skin type and make an informed purchase. Remember to look for websites that offer discounts on such products and make use of them.