6 Latest Groom Mehndi Design 2021
Mehndi for grooms is not an alien concept. When you take a look at the olden rituals you'll find that mehndi for grooms is also essential. Our generation doesn't know much about it and it doesn't matter for them. They used to stay cool and look trendy and sharp at their weddings but why should girls have all the fun with mehndi design? Grooms can also turn up to try mehndi. Choosing the perfect groom mehndi design can be confusing.
So in this post, we've collected together some best mehndi designs for grooms. So if you're looking for some amazing mehndi designs for grooms and brides make sure you read this post. So without wasting time let's dive in.
Groom Mehndi Design
1. Sketch of Bride and groom mehndi design
One of the best designs for the groom as well as for the bride is their Sketch. While many grooms love to keep it simple and easy but having a sketch of themselves as mehndi can be the best design. Much detailing of both is not required, just a simple Sketch of the groom and bride can look very pretty. So why not put this design to carry out the best look on your wedding. The sketch of your bride on your hand and what's best than that?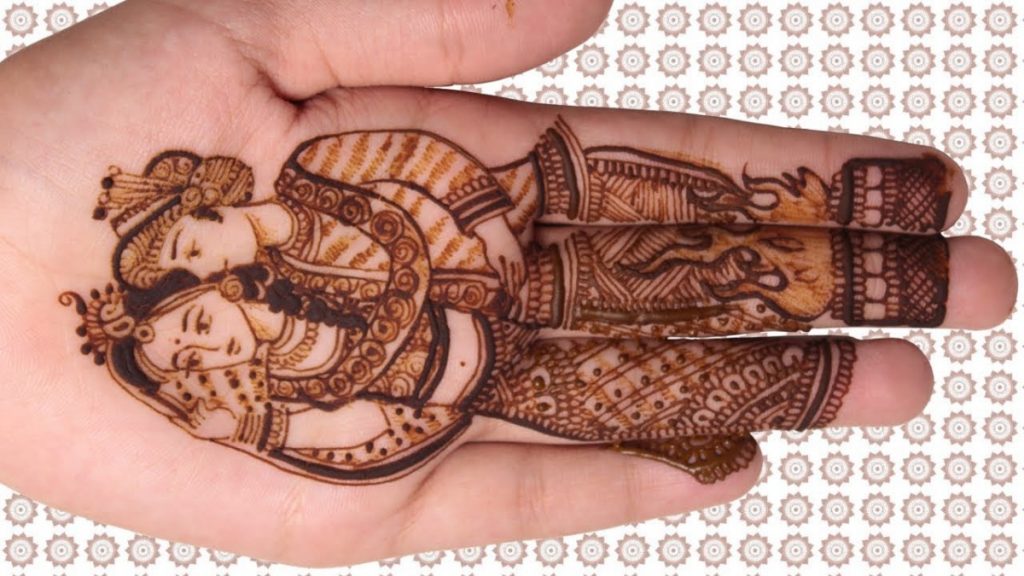 2. Get printed hashtags of groom and bride
One of the best designs you can make on your wedding sticking with our generation is can be printed hashtags of the couple. 
Hashtags have become the new trend of your society. Having hashtags with your names can be the most preferred mehndi designs for the groom. This can make the groom look very trendy and cool. This design can be on the top list of many people. The printed hashtags get a count in modern stuff. What's your thought on this?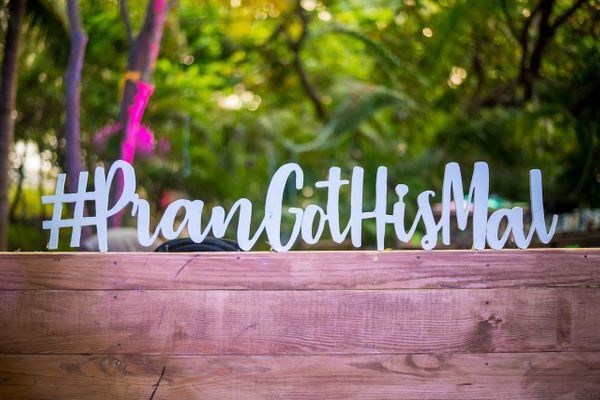 3. Quotes mehndi design
Quotes mehndi design can be the unique and adorable design that you can make on your wedding every person on the planet has a purpose to live and to win at life there are always some words that force us to level up in our lives and what will be another best thing we can put on our hands at our wedding day. These can make them look adorable and a proud moment for both groom and bride.  Words play an impactful role in our day-to-day life mehndi design of the quote which inspires us the most can be best.
4. Name of the couple mehndi design
The design of your loved ones can be adorable and pretty amazing on your wedding day name of the person with whom you're going to spend your whole life. It can be the most simple and common design. Get your wife's name printed on your hand and get some flower design and give it an elegant look. So if you're looking for the simplest and eye-catching mehndi design then this one's for you.
5. Fingers mehndi design
One of the simplest and easiest mehndi designs you can put on is the finger mehndi design this design can give you a classy and adorable look. Wearing a beautiful ring in your hand and printing design on the ring finger or any other finger can make it look more classy. This design will focus on fingertips and if you want you can write the name of your wife on your wedding day.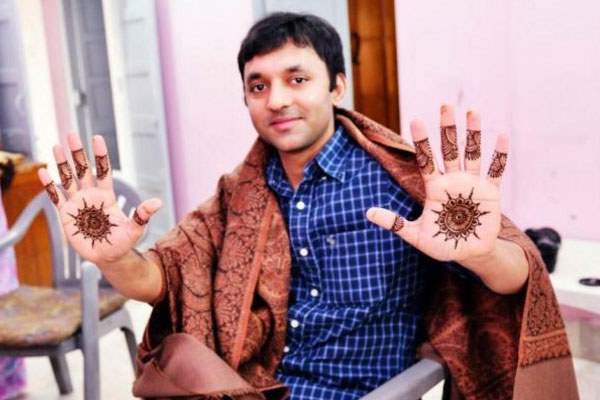 6. Arabic mehndi design
Last but not least. Arabic designs are easily exclusive and pretty! Designing an Arabic mehndi design will give you an experience and beauty of flowers, vines, and leaves. The Arabic design will make you look more stylish and trendy! Start on with a stroke on your wrist and move up it to your fingertips. The Arabic design counts in International mehndi design and looks more realistic and adorable.
The given mehndi designs are for both bride as well as for groom there are many more designs which you can try on your weddings as given below
Pakistani mehndi design.

Small mandala mehndi design

Birdes initial mehndi design

Mehndi design at backhand

Thumb mehndi design

Groom tattoo mehndi design

Square pattern mehndi design

Blossom flower mehndi design

Holy ideal mehndi design

African mehndi
Conclusion
So in this post, we've mentioned the 6 latest Groom mehndi design 2021. The above-mentioned designs can help you to look adorable at your wedding you can try out any design you liked. I hope you like this post and if you find this helps make sure you share it.