Best Affordable Fuchsia Pink Lipstick Brands in India in 2021
With summer just around the corner, it is time to start stocking up on summer essentials. That includes skincare, makeup, and of course, summery lip colours. The season won't be complete until you flaunt the hottest colour in the market. One of the colours that always stays trending is fuchsia pink. Luckily, this is also a colour that looks amazing on all Indian skin tones making Fuschia pink lipstick a must-have in your vanity.
If you are planning to be a fuchsia girl this summer, we have got you covered. Here are the best fuchsia lipsticks in the market, ranked according to their formulas and longevity. The best part? These lipsticks are all easy on the pocket. Even if you are a total beginner, you can get your hands on these.
7 Best Affordable Fuchsia Pink Lipstick Brands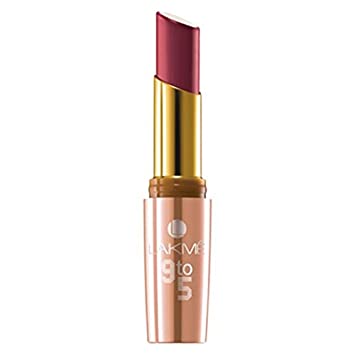 This is a long-trusted lipstick range in India, and for a good reason! Who else knows what an ordinary Indian working woman wants better than Lakme? That is why the formula is not only matte, long-lasting, and infused with the goodness of Vitamin E, but also super pigmented so that it is worth your money. This lipstick comes with the moisturizing properties of wheat germ oil, which also gives it a superb texture and perfect finish. If used with the 9 to 5 lip primer, this lip color claims to last up to 12 hours!
Check the cheapest price on Amazon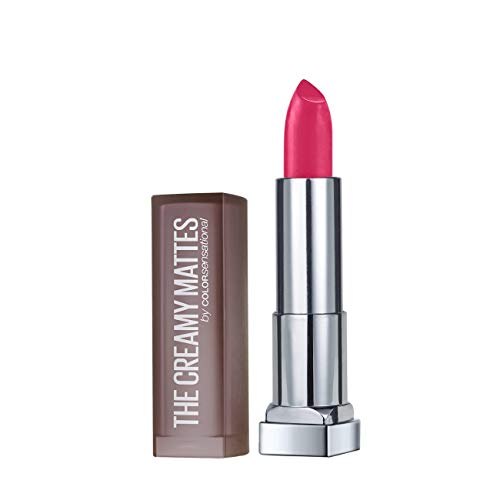 Matte lipsticks are by far the most popular, but most of them leave your lips feeling dry and under moisturized. Maybelline filled this gaping void in the market by launching their creamy matte lipsticks that have a creamy moisturizing formula while also looking matte. The formula is highly pigmented and value for money and the lipstick is also infused with oils that keep your lips supple and smooth all day long. The shade is incredibly bright and flattering for all Indian skin tones. The color transfers, so it needs to be touched up every once in a while, but for the quantity and the quality, we think it's a good option!
Check the cheapest price on Amazon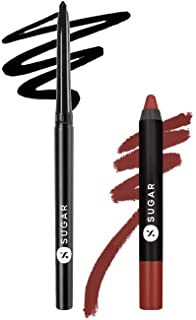 This one is a fuchsia shade with blue tones, perfect for summer. To say that this shade went viral in India and launched the craze for fuchsia lipsticks would be an understatement. Everyone from celebrities to beauty bloggers was sporting it. The formula is super pigmented and does not budge from your lips for hours. Despite being a matte texture, it provides your lips much-needed moisture and keeps them hydrated. The only disadvantages are that it is not stain-proof and does not come in the twist-up form, but needs to be sharpened instead.
Check the cheapest price on Amazon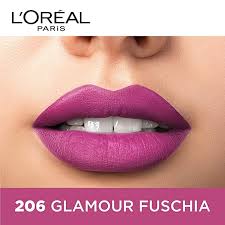 If you are looking for a burst of color that changes your entire look, this lipstick will do the trick for you. I mean, it's in the name – this one is color rich. The color payoff this lipstick offers in a single swipe will blow your mind. It's intensely pigmented, has an extremely moisturizing formula, and the best part of all – a velvet matte finish that will last you through parties that go on all night. The jojoba oil infused in the lipstick will keep your lips looking lusciously hydrated. This shade suits all skin tones from fair to medium to dusky, and comes in a really sleek black packaging that you will be dying to show off.
Check the cheapest price on Amazon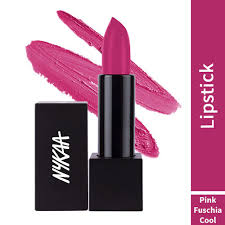 Nykaa's in-house range of lipsticks, although new in the market, don't lag behind other well-established brands. The So Matte Lipsticks are some of the most affordable options in the market for everyone – from college goers to working women. The formula is creamy, will last an entire day of classes or meetings, and has great color payoff. It glides on the lips easily, keeps them nourished, and is also completely cruelty free. The packaging is super cool and comes with a magnetic lock that's really fun to use! The color takes a few swipes and layering to really show properly, but it's worth it.
Check the cheapest price on Amazon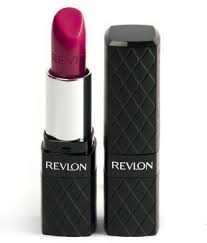 Have you ever wanted your lip color to feel like it's hugging your lips? That's exactly what Revlon's 'Unique Elasticolor' Technology promises – an explosion of bright color that feels completely weightless! It is loaded with pigments that give stunning color in just a single swipe, as well as polymers that make sure that the color on your lips doesn't transfer or grow dull. To top it off, this lipstick is also infused with moisturizers like sweet almond oil and antioxidants that improve the texture of your lips. How cool is that?
Check the cheapest price on Amazon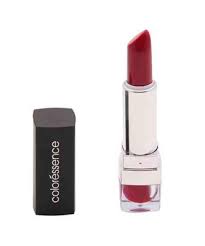 Looking for a moisture-rich lipstick? This one by Coloressence will fit the bill! It contains coriander-basil extract, which is extremely nourishing and protects your lips from drying out during the course of the day. It also has something that you absolutely cannot do without in summers – SPF! The creamy formula leaves a satin-smooth finish behind. It is the perfect option for wearing to night outs because it has a slight shimmer in the formula which will make your whole face light up. The creaminess of this lipstick makes it prone to transfer but it can be easily touched up. The color is super vibrant, on the lighter side and might suit only fair to medium skin tones.
Check the cheapest price on Amazon
Making Sure Your Lipstick Lasts Longer
Buying a trendy lip color is just half the battle won. To get the best value out of your lipsticks, you need to make sure that they stay on your lips for as long as possible. Follow these tips to get your money's worth out of your lipsticks:
Exfoliate regularly. Lipsticks, especially bright shades like fuchsia, will enhance flaws like chapped or flaking lips. Make a DIY lip scrub and use it often to keep your lips smooth and free of flaky bits.
Don't skip lip liners! A lot of women do this, without realizing that sometimes lip liners make the difference between your lipstick staying on all day vs. having to touch up every few hours.
For creamy lipsticks, or if your lipstick is used and no longer precise, make sure you use lipstick brush to build up color over your lips.
Applying foundation and dusting your lips with loose powder also ensures that the color stays on longer, stays completely matte, and does not transfer. Sure, there are things brands say to sell their products, but no formula sticks to these parameters 100%.
Before going out, blot your lipstick using light tissue paper and apply more than one coat. This will ensure that when the first coat of the lipstick fades away, it will already have another one below.
Conclusion
Summer is the season for experimenting with bold colors and sassy looks that will transform your personality. One of the best ways to completely change your look is trying out new lip color, and you can't go wrong with Fuchsia. Use our list to select a fuchsia pink lipstick that meets your needs and get ready to blow some minds!
Also Read: