Maybelline New York Volum' Express Hyper Curl Waterproof Mascara: An Honest Review
You're all dressed and dolled up in your best makeup for a date or an important company meeting or a family party but it rains and your mascara washes away, leaving you to look messed up. Who won't be disheartened? Me, for sure!
So to avoid such instances, I've been using Maybelline Hypercurl Volum' Express Mascara (Waterproof) which not only gives my lashes an extension and volume but also is waterproof, hence saving my eye makeup from being destroyed.
As long as I can remember, this mascara has been in my vanity for around 3 years now. The product surely brings one's eyes to life. The lashes look fuller yet natural. If you are still ambiguous about choosing Maybelline Hypercurl Volum' Express Mascara, read further and decide for your self.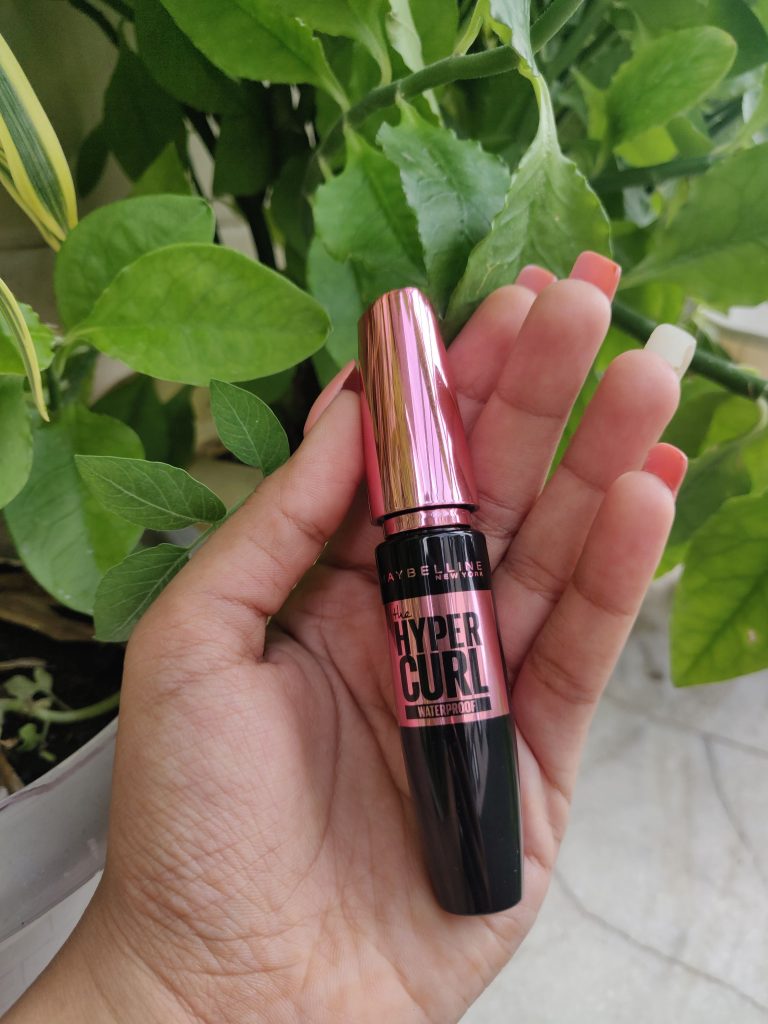 I'll start with what Maybelline claims for this Mascara
Curly Fix Formula curls up the lashes to 75º, giving you lusciously curly eyes'
Gives expressive and lengthy lashes for up to 18 hours
Adds instant drama to the eyes
Smudgeproof and Waterproof
Packaging
Maybelline has shown its quirky and experimental self by following a metallic pink and black colour coordination for its Hypercurl Volume Express Mascara (Waterproof). I keep repeating waterproof since the product has two variants, one the waterproof one and the other which isn't. Coming back to the packaging and looks, the mascara wand is pretty thick and has a slight curve which enables your lashes to curl upwards giving them a voluminous look.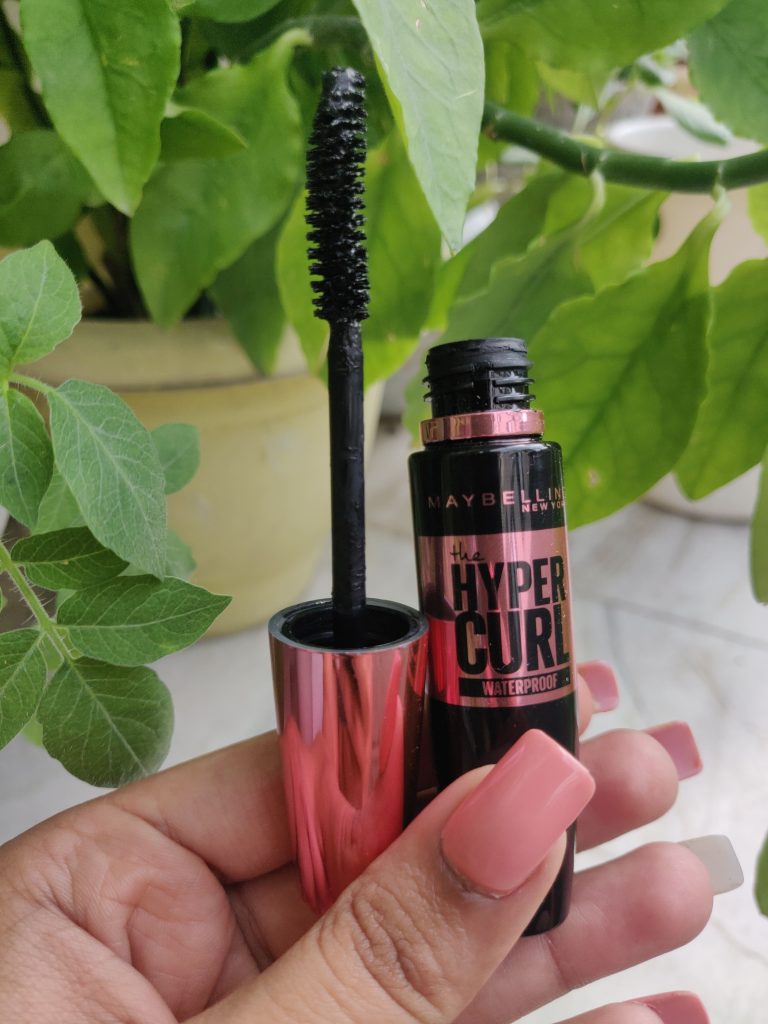 Variant
Maybelline Hypercurl Volume Express Mascara- Waterproof Very Black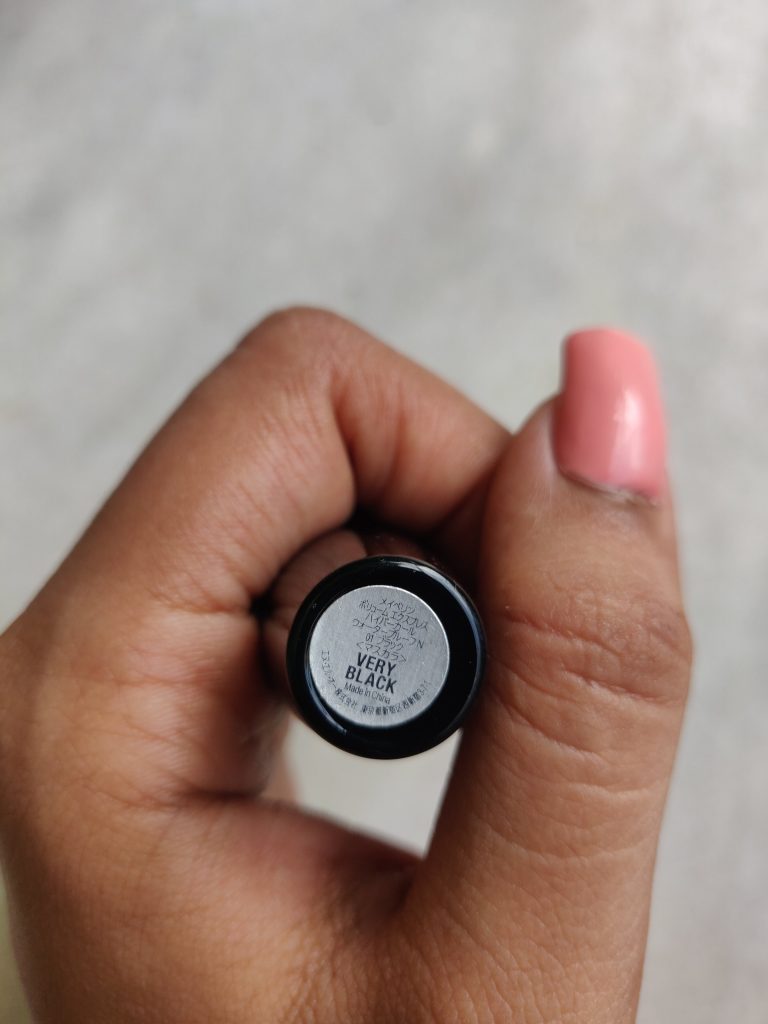 Price and Quantity
The product is available on both online and offline platforms at INR 335. The quantity that you get at this price is 9.2ml, which is pretty decent in my opinion.
What do I like?
The mascara is a great fit for someone who wants their eyelashes to look natural, yet properly defined. When you don't want too much going on with your eyelashes, Maybelline Hypercurl Volum' Express Mascara is your rescuer. The mascara brush has soft bristles that are well placed to give your lashes that beautiful curve. Moreover, the mascara is pretty light-weight, hence comes handy. You can carry it with you no matter where you go. It is one of the best Mascaras in this price range. The pros don't end here. Here's a list of everything that makes me want to buy this product more and more.
Best for daily use, be it your college or office.
It is long-lasting. For me, it has lasted for up to 10-12 hours without being smudged or washed off.
It feels light on lashes in comparison to many other mascaras that make your lashes feel heavy.
The curl stays for 5-7 hours easily.
There's no fight when it comes to removing it. Take a few drops of makeup remover or coconut oil on a cotton and use it to remove your mascara gently. (Quick Tip- Do not rub it off roughly)
It does wonder when teamed up with an eyelash curler.
Makes my eyes look more lively.
It opens up my eyes which are always swollen.
Super pocket-friendly with quite good quantity.
The formula is neither too dry nor too thick.
Scope of Betterment
Since the brush is fat, application on lower lashes and inner corners becomes a little difficult. The brush could, therefore, have been a little less thick.
Multiple coats with this one isn't a great idea. It clumps if you apply more than twice.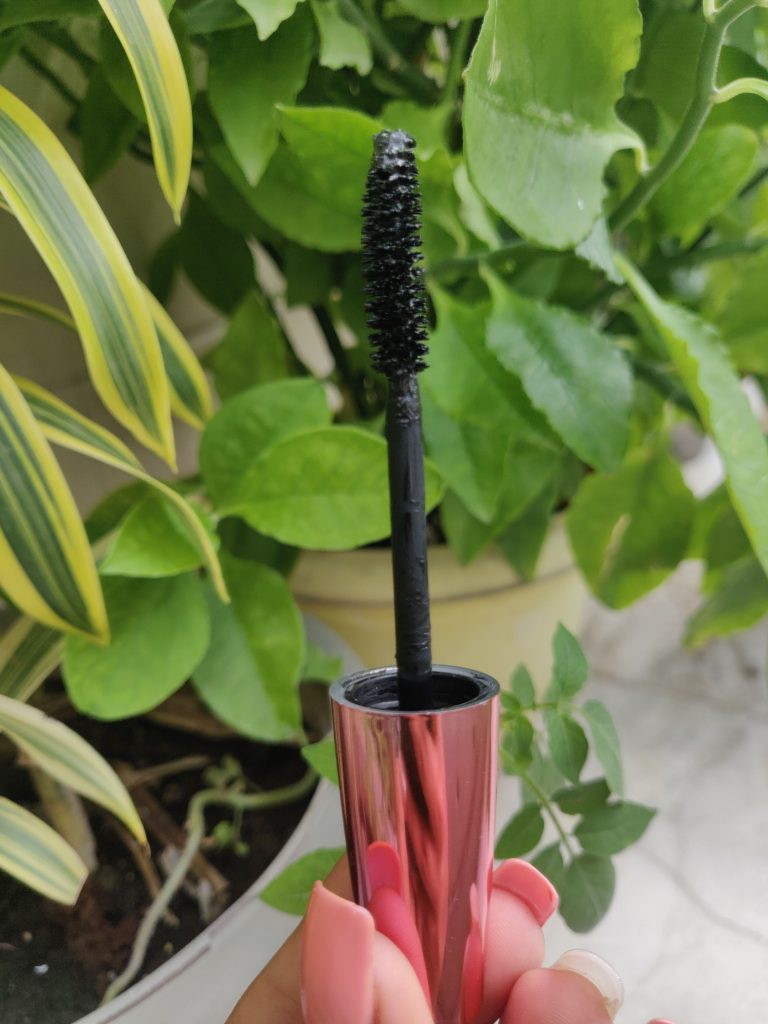 Final Verdict
I'm totally in for stocking my vanity with Maybelline Hypercurl Volum' Express Mascara (Waterproof Variant). I believe it is a great shot for someone who prefers less drama for their eyes and is happy with subtle lash curl lift. The product is pure value for money since it provides a little of everything- volume, length, long-stay, and curl. It can be a truthful companion to your lashes and is perfect for daily wear. So why wait? If that is all you need, grab yours now!