Sugar Champagne Champion Highlighter Review: Worth the Buy or Not?
Oh, look at that girl and the glow she has! That highlight is all the drama I need!
You must have been part of such conversations within your girl gang, and why not that's the kind of effect a highlighter has on your face. So being someone who loves makeup, how was it possible for me to stay away from it? To be honest, I haven't experimented with many highlighters but only 3 and my favorite amongst them is SUGAR Contour De Force Mini Highlighter in shade 01 Champagne Champion (Champagne Gold). It is indeed the truest champagne gold hue that'll give you an unbeatable glow. Highly versatile and adaptive, it could be used on any part of your face.
Read further and decide if you'd want to have one, too?
Packaging
The mini highlighter comes in a tiny cute purple and black box having a magnetic closure. The box looks fabulous. It's full of colors and is quite cute. As it is smaller in size, it is perfect to carry while traveling.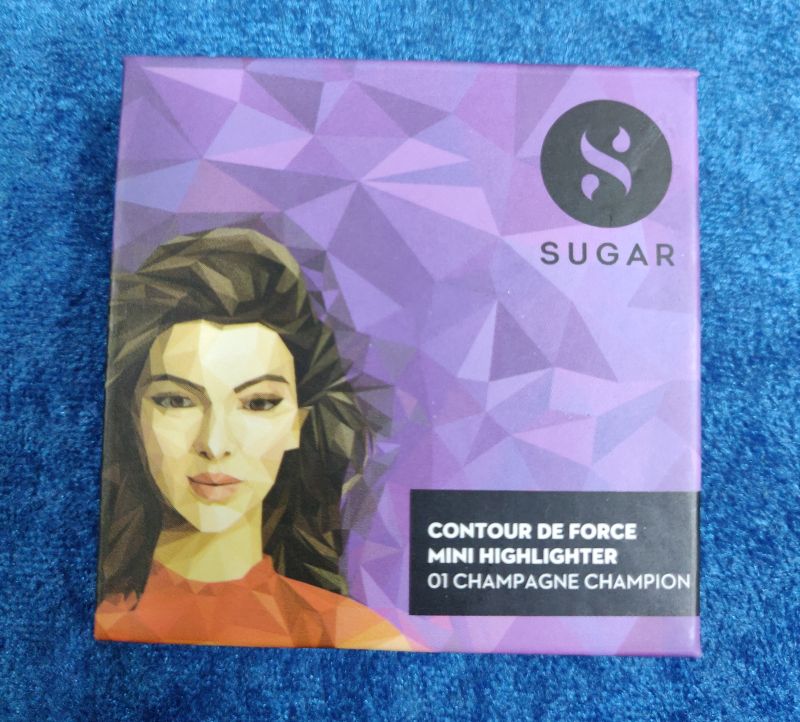 Price
You can get that easy youthful and dewy look with Sugar's 4g Champagne Gold Highlighter in INR 399.
Key Highlights of the Highlighter as stated by Sugar
This highlighter features a buttery soft, blendable and buildable formula and looks gorgeous.
Deliver amazing color and also gives you the perfect amount of brilliance to brighten your skin and keep you looking vibrant.
It is lightweight and densely pigmented, so a tiny bit goes a long way toward achieving all your complexion-perfection goals.
This product is dermatologically tested and approved and 100% safe for your skin.
Formulated in Italy

This product is free from parabens, D5, mineral oil, and nano-ingredients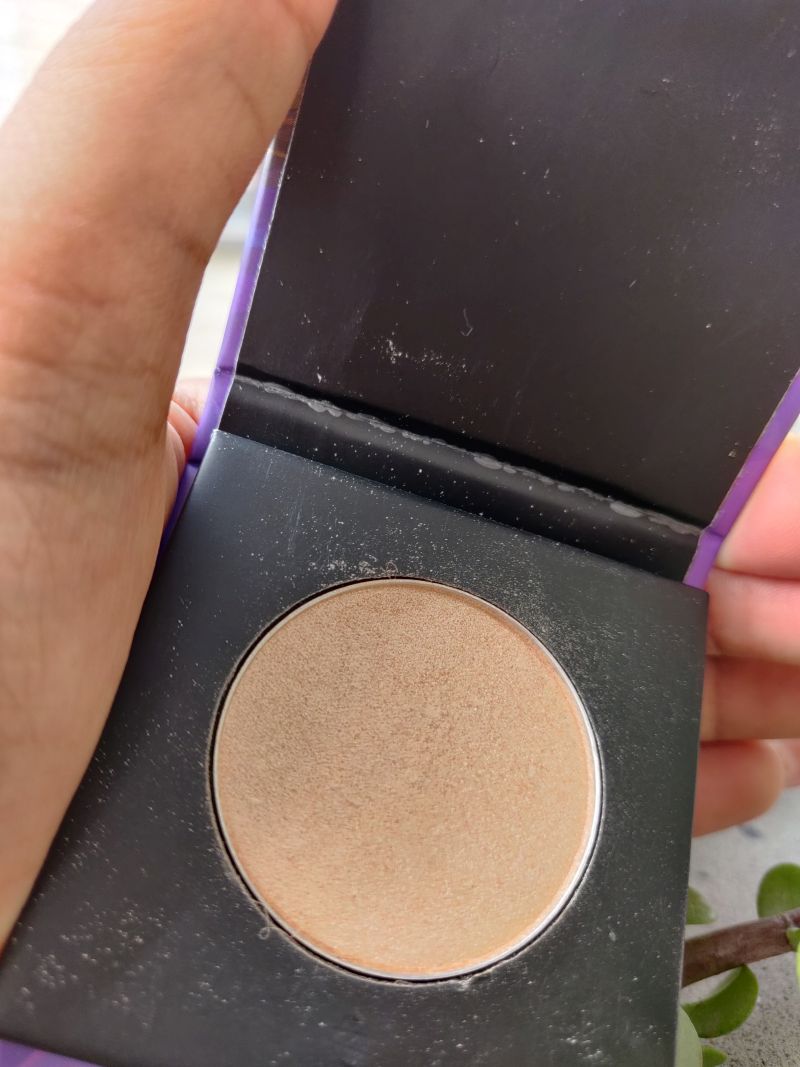 Pigmentation and Texture
The mini highlighter has good pigmentation and a soft texture. It is feather-light! Champagne Gold is a muted gold shade with suits, everyone, from fair to medium skin tones. It provides a subtle glow, makes you look natural and is far away from those blinding highlighters. If you are someone who wants to go crazy with highlighter then this product might not be your choice. But, if you are a fan of pretty and faint glow, just like me, this should be in your vanity.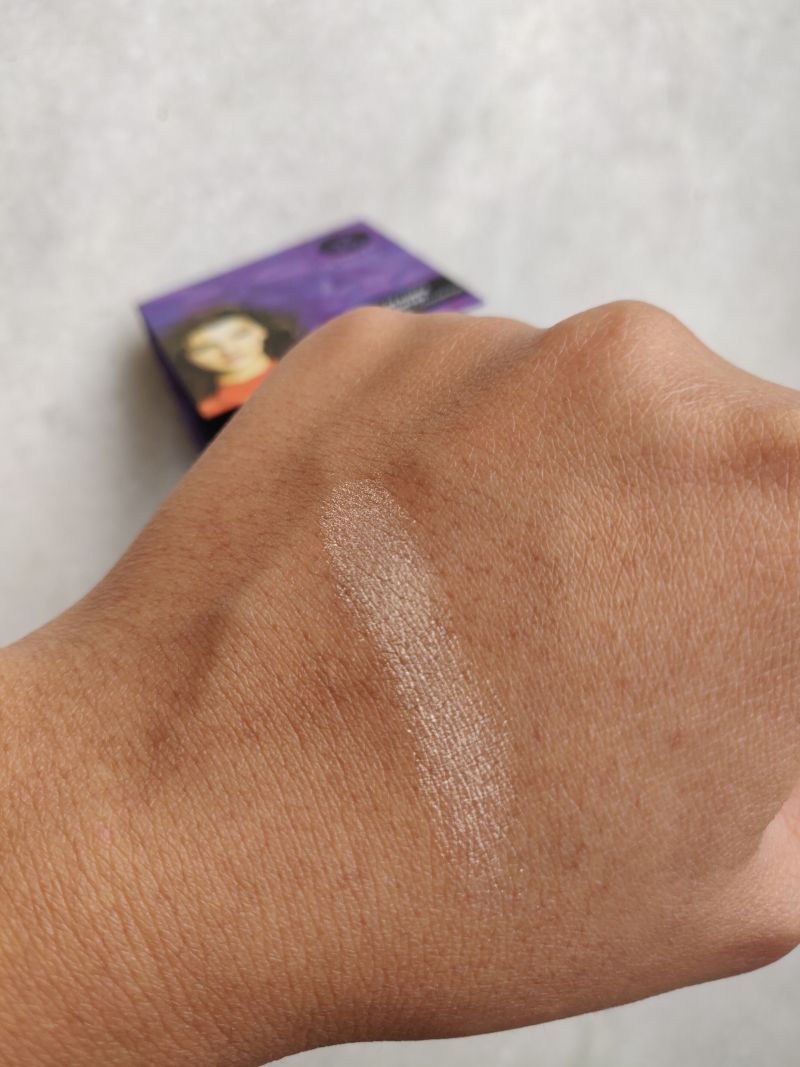 Variants
SUGAR Contour De Force Mini Highlighter comes in four variants. The first one is the being read about right now and the other three are – 02 Gold Glory, 03 Metal Medal, and 04 Royal Rose. Though the colors are different the magic they spread is no different! You'll have a 'lit-from-within' look no matter which of these 4 you choose.
Application
The highlighter can be used both as an eyeshadow (which I surely use it as) and of course as goes by its name, highlighter. Use it at the points on your face where the light will fall natural finally enhancing the whole look.
Put it on the highest point of your cheekbone followed by moving the brush up towards your temple for a super-natural glow. Blend it properly!
If you want bigger eyes, use it to create an illusion. Apply it underneath the eyebrow on the brow bone and into the inner corner of your eyes as well. You'll be amazed to see the transformation.
Dab it slowly on the Cupid's bow to create an appearance of fuller and plumper lips
You can use a little on your nose as well. It will make it look sleeker.
My Final Thoughts
First of all, the price of SUGAR Contour De Force Mini Highlighter- 01 Champagne Champion, makes it quite affordable and people who do not like investing heavily in makeup can get their hands on it. It's a blessing for beginners in makeup and college-going students. Thanks for being pocket-friendly! Coming to how it looks, I'd say amazing. As it gives you a subtle glow, it does not emphasize your pores and dry skin. It blends quickly and easily giving you an instant glow. The highlighter stays on for around 4-5 hours if you don't have oily skin (it did one me). The pigmentation is good and helps you achieve 'I woke up like this' look. As it is toned down and isn't too dramatically shimmery, it's perfect for your day look when the sun is shining at its brightest. Plus, no chunks of glitter on the face make it a win-win. It's finely milled and little shimmers provide you a beautiful glow without any patchiness.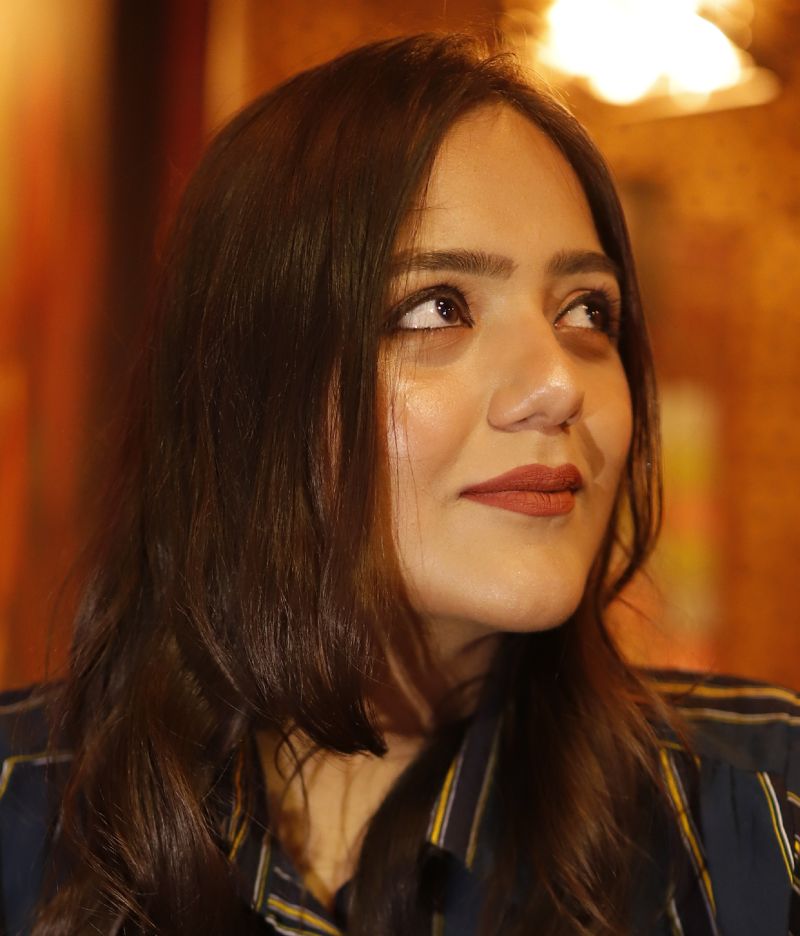 So it's a heads up from me!