5 Best Belt Alternatives For You
There are countless times when we have somehow picked up the wrong size of jeans and trousers and then end up regretting the same. Or maybe bought a pair of jeans with no belt hoops! The issues related to fittings are limitless with garments and are very common.  To fix such unwanted issues, we resort to belts immediately, but many people do not find belts the most comfortable option. Here is when the belt alternative comes into the picture.
This is a complete no-no for women and men who tend to wear tight-fitting bottom wear since this can ruin the entire look instantly! If you are in a similar situation, don't worry since we have got you covered. If you do not like wearing belts and are looking for something reliable, here are a few alternatives to belts you can choose today for a more secure fit. Let's check them out.
Belt Alternative You Can Use
1. Suspenders
Suspenders or braces are a pretty popular option for people looking for an alternative to traditional belts. It was originated during the 80s and still looks excellent on both men and women. It offers a very fashionable look to the entire outfit and still keeps your pants up even without a belt. Let's not forget that the style was very similar to the Hogwarts uniforms! The best quality suspenders are made of leather to sustain the entire weight easily without hurting your back or shoulders. It consists of clips or button fasteners as per the style of the pants, which you can choose from.
There are a variety of different colour options available in various brands of suspenders, and therefore you can easily explore and choose your favourite suspenders. You can also pair these with your favourite tuxedo pants and look all bougie and rich! Many army men or military personnel also use these and therefore you can never go wrong with a suspender! 
2. Belt bro
Many people do not like the look of the buckle of their belts and thereby tend to ignore their belts. In such cases, a good belt bro is an incredible alternative. But you can only try these if you have belt loops. Here you can easily skip the buckle because the belt bros consist of specific snaps on either side, which helps to lock in the fitting of your bottom wear with ease.
It has an elastic circling with pulling the belt loops together. The snaps are made of stainless steel or metal alloys which are very sturdy and can easily sustain without aunty hassle. This alternative is excellent for people who feel that their belt buckle might give a very improper shape or bulginess to the waist.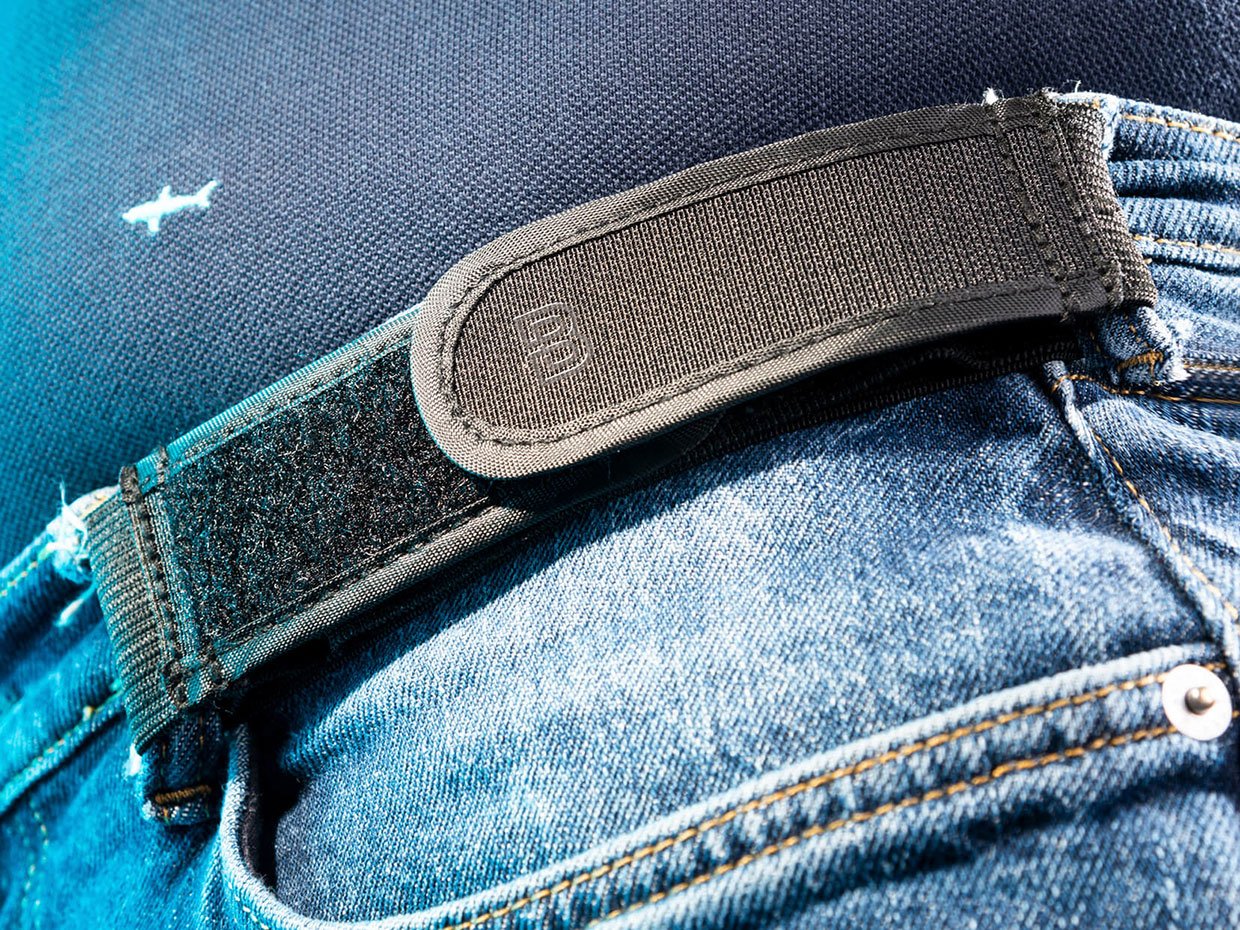 3. Side tab adjusters
If tight belts are not your thing, then these side tab adjusters are an excellent alternative. Look for bottom wear which consists of side tab adjusters, which can help you adjust the size and the fittings of your bottom wear just by pulling the elastic. These are mostly available in trousers. In case you want a more formal look, you can pair a very light belt, but the side tab adjuster will eventually do the job of giving a snug fit to your body!
4. Elastic waistbands
Elastic waistbands are another very popular alternative to belts. It can help tighten the waist area and improve the girth effortlessly. It is great if you like a cinched waist and is more often used by women for their skirts. It prevents any possible sagging, drooping or flailing of the bottom wear. Additionally, you can also tuck in your shirt or top for a better fit or add blazers or shrugs to cover it if it bothers you.
5. Get it stitched
The last and final remedy to such issues is to get your bottom wear stitched by some good tailor. Even if you have bought ready-made trousers or jeans, you can always go to your trusted tailor and get it custom stitched as per your measurements. You can also ask your tailor to add the belt loops in case they are missing from the original bottom wear. 
And the best part is, tailor stitching is completely discreet, and no one will ever know that you have got it stitched again. This is a very basic yet very useful alternative to wearing belts in general!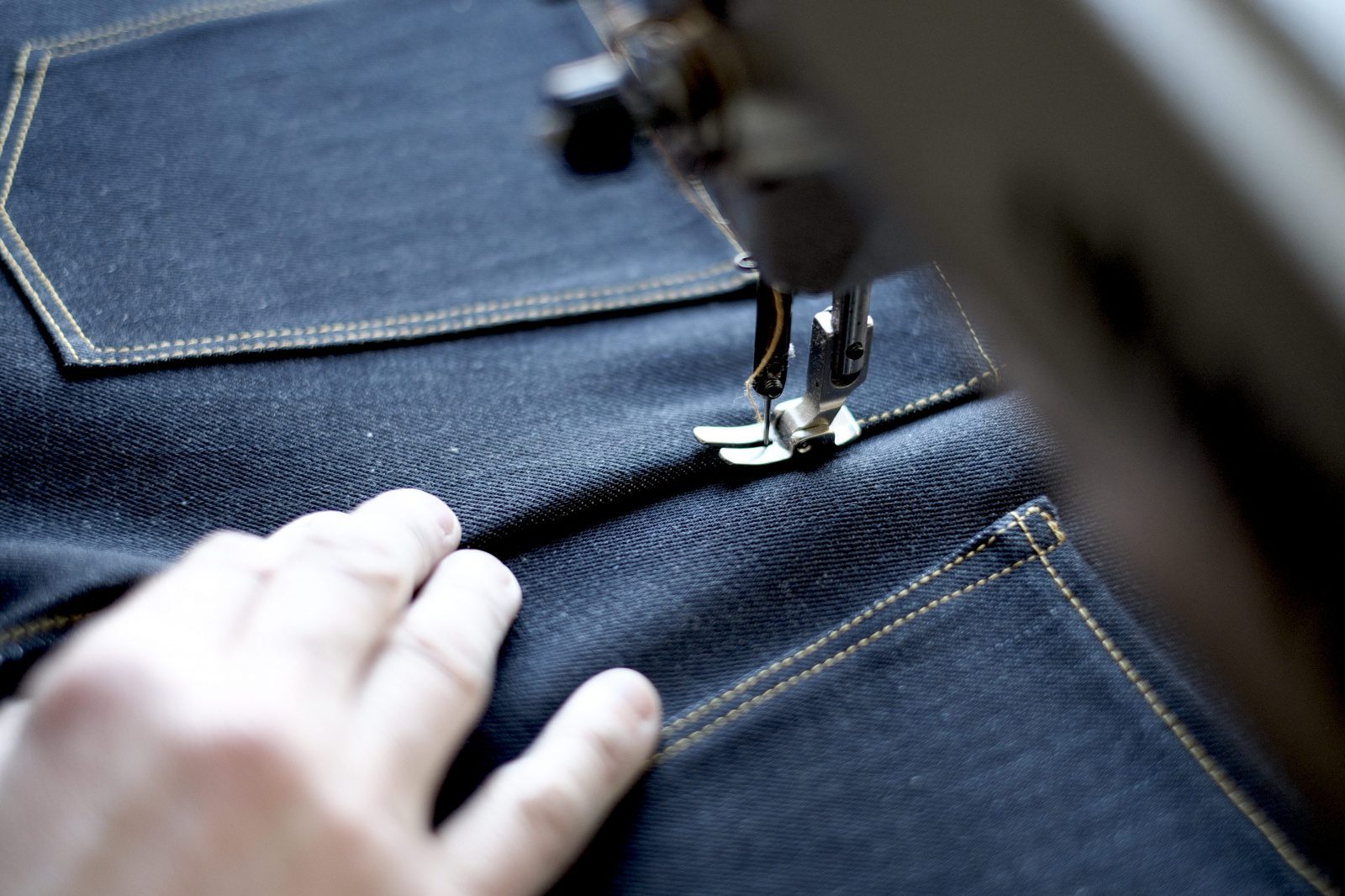 Final Thoughts
No more stressing over loose jeans, skirts or trousers since these hacks or tricks will always save you from such issues and prevent styling mishaps. These belt alternatives are followed even by celebrities and are therefore completely reliable. Furthermore, nobody will ever know that you made such customizations or additions to your outfit.
Thus, gear up, choose your suitable alternative to your boring belts and slay those outfits with comfort and confidence!