Formal Wear With Jeans: 6 Ways To Wear It
Who thought that one can have formal wear with jeans? It surely is very versatile. From your cafe dates to vacations to your office, jeans can come handly. You can team up with your daily formal apparels easily. If you are a denim-lover, keep reading to know how to pair denim for an everyday corporate look. Jeans is comfortable apparel that one can choose as formal wear or semi-formal wear. We have multiple options to turn jeans into formal attire for your everyday office look. It will help you to get some unique ideas to upgrade the wardrobe!
How to Create A Look of Formal Wear with Jeans
1. Jeans with a blazer
If you are minimalistic, then wear jeans with a blazer for a formal look. A blazer is a great option to turn any jeans into formal attire. And it is ideal for a busy day as you do not need much time to pair such formals. Gran neutral coloured blazers to make it suitable for the office. And neutral colours look great when paired with blue or grey denim. Try to wear fitted denim with a blazer. Choose skinny, super skinny or tapered jeans to pair with a blazer.

2. Jeans with a shirt
The traditional yet classic style of formal wear is always a shirt. You can always pair a shirt with jeans. And it is a comfortable option for hot and humid summer days. Pick up the ideal colours and patterns that look flattering with your jeans. Choose skinny jeans with boxy shirts. And always wear light and neutral coloured shirts. A white coloured shirt looks best with blue denim. Tuck the shirt in the jeans and top it with a belt.
You can choose various types of shoes to enhance the whole look. Wear pumps or heels to make the entire look more attractive. Otherwise, wear casual sneakers for a comfortable day at work!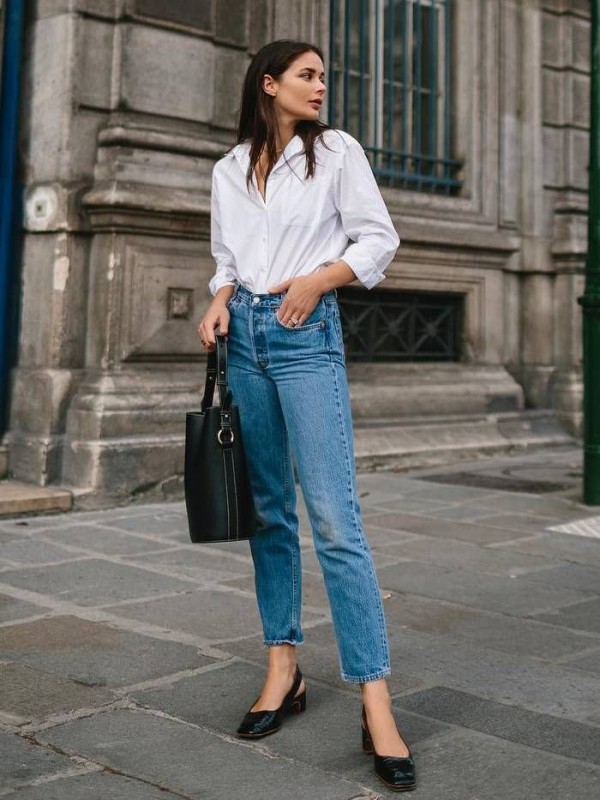 3. Jeans with Kurti
You can wear jeans with ethnic Kurti for a fashionable workday look. Choose short Kurti with side slits. It looks good with skinny jeans. Wear Kurti with simple accessories to elevate the appearance. Heels look best with such fusion dresses. But if you are uncomfortable wearing heels, then wear flats.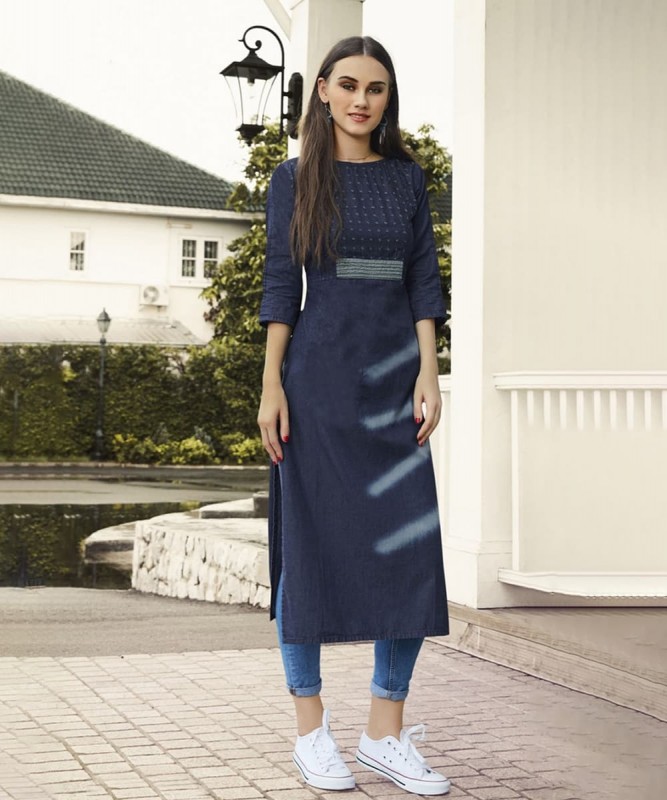 4. Jeans with a necktie
Wear a tie when in doubt. Yes! You have heard that right. When you want to make your appearance look more formal, then add a necktie with your shirt. Wear jeans and add a tie contrasting the colour of the jeans. It looks like a statement accessory when it comes to formal dress-up rules! You can add some printed tie to your wardrobe. Nowadays they are catching up the attention of the youngsters. You can add colourful ties for a casual yet formal look.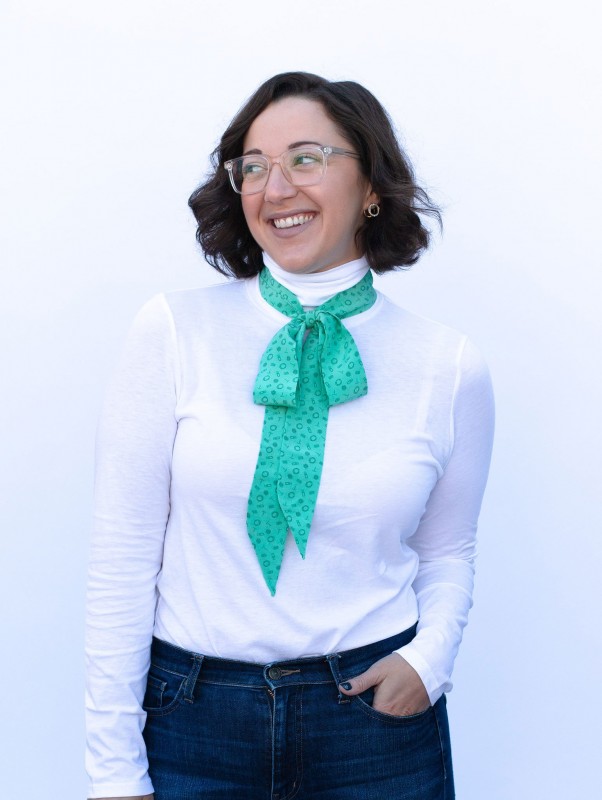 5. Jeans with boots
Shoes can change your whole appearance instantly. If you are confused about your formal dress up, add a pair of great boots to enhance the corporate style. Wear dark coloured boots to look effortlessly formal and attractive. Wear an elegant top or shirt. Try to choose a light coloured or white top or shirt to make the boots pop! So, why wait? Grab a pair of the boot to rock in style even at work!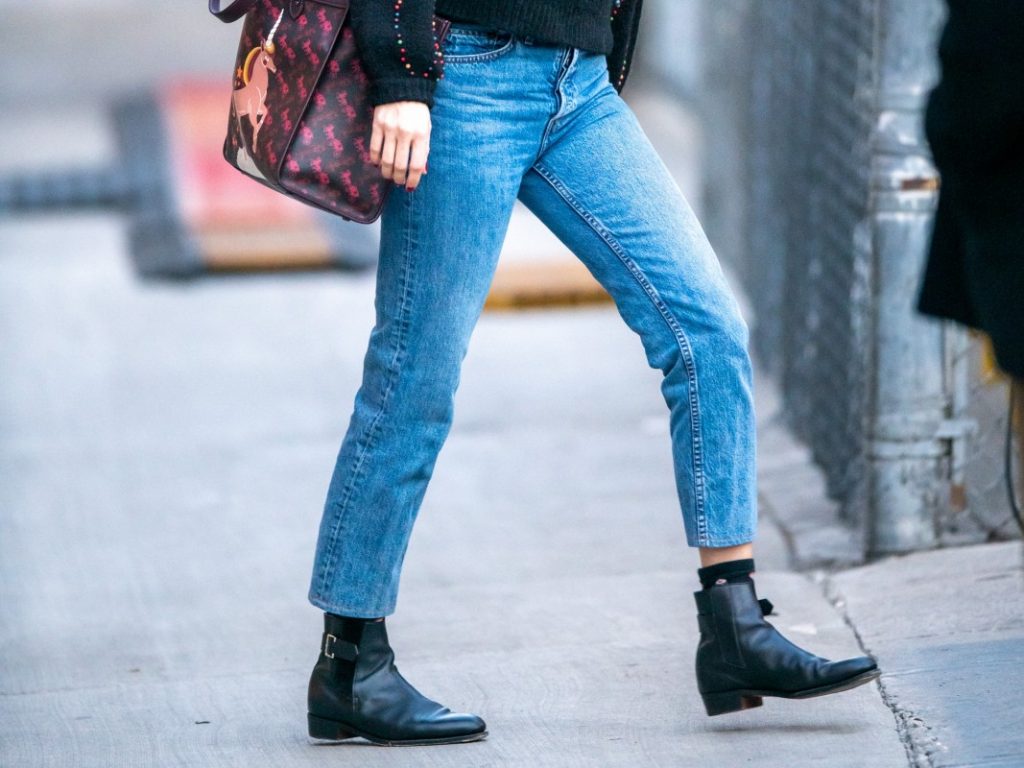 6. Jeans with a formal top
You can easily pair jeans with formal tops. It instantly provides a corporate look. And it is comfortable to wear all day long. Wear ideal accessories that go well with such a combination. Watch is a great accessory. A big dial watch does a good job when you want to keep the accessory part simple.

The colour of denim matters
If you are going to wear denim at corporate events, then choose the colour minutely. Do not get colourful and neon jeans. It is always safe to wear neutral coloured jeans. Wear shades of blue or grey for formal occasion or events. Ripped denim is not appropriate to combine with formal clothes. Always choose solid coloured jeans to look best in formal dress up.
The fit of the jeans matters
Choose well-fitted jeans to make your appearance attractive. If you wear too loose or too tight jeans, your appearance will be inappropriate. And you will not get the confidence to carry the dress around! Always wear what is comfortable for you.
How to choose your perfect formal wear with jeans
If you love ethnic wear, then top the denim with an ethnic patterned top. You can combine some matching accessories with it. And if you want to wear shirts and denim, then choose fitted jeans. Loose fit jeans look awkward with shirts. Do not over accessorize your look with a shirt and denim. Choose a soothing colour scheme to achieve a sober appearance. Prefer your colour choice but stick to light colour options.
But you can wear dark colours like black, navy blue and dark grey in the winter or fall season. If you are not comfortable wearing a tie or blazer, then avoid these. Wear simple tops with formal shoes to bring a formal tone to the look.
Tips to remember while dressing up
Formal wear is meant to be appropriate in the corporate domains. So, if you break this rule, no dress will look perfect on you! Wear ironed clothes. Do not take chances with experimental designs of jeans. And avoid embellished or embroidered designs too.
Combine your jeans with formal belts and bags. It looks great with jeans. Formal bags and belts are game-changers! They uplift your look in a moment. If you are applying makeup, keep it neutral too.
Finally
Formal wear with jeans easy to pair and wear! One can wear jeans for any corporate event. But keep the tips in mind before investing in jeans and formal dresses. After you learn to carry formal wear with jeans, you will fall in love with jeans! So, grab a pair of jeans that suits your body type. And now, you can style it in many ways.
Also Read: Top 10 Best Jeans Brand for Men & Women in India in 2020