10 Best MAC Lipstick Shades for Indian Skin
It is every newbie makeup enthusiast's dream to own a MAC lipstick one day. Sure, they might be expensive, but they are also iconic, have amazing shades, and unbeatable quality. If you are a seasoned makeup user, you probably dream of owning every MAC lipstick you like. Don't worry – it's not an unreasonable dream. These lipsticks are so good that even the strongest find themselves daydreaming about them!
Buying a lipstick, however, is no easy task. Not only are the sheer number of shades overwhelming and confusing, but there is also never enough time to try. If you are a beginner and shopping online, you must be even more nervous. Here is what you need to pay attention to while buying lipsticks:
Undertone – So many of us do not remember to take our skin undertones into account while buying lipsticks. The complexion is one thing, but ignoring undertones is not a good idea. Determine whether your undertone is yellow, red, or blue, and then go lipstick shopping armed with this knowledge.
Finish – Lipsticks come in all sorts of textures, from satin to cream to matte. Satin and cream lipsticks are made from waxes and oils and keep lips moisturized. But the downside is that they end up bleeding onto things. Matte lipsticks, on the other hand, do not budge at all and last much longer, but they can cause lips to dry.
Swatch – In addition to applying on the lips, also swatch your lipstick on the back of your hand as well as your wrist to properly check how it will look against your skin. Your wrist helps in determining whether a shade suits your undertone, while back of the hand helps in determining shade.
Online Shopping – Buying lipsticks online is a mammoth task since you can't check the shades by doing swatches. But the sales are so many, and it would be a shame to miss out on good offers. In this case, try finding good and reliable makeup bloggers or YouTubers who match your complexion and undertones. You can compare their swatches and get a rough idea of how a color will look on your skin.
Try Virtually – While not always accurate, the try virtually feature of makeup websites can come handy sometimes. It will not get your undertones or natural lip color right but will still give you some idea.
10 Best MAC Lipsticks 
We have compiled a list of the best MAC lipsticks that suit Indian skin. This list features recommendations from every shade range – nudes, pinks, reds, browns, and uniquely bold! Next time you visit a store or want to shop for lipsticks at an online sale, you won't be overwhelmed by the sheer variety of shades available.
I Nude Shades for Indian Skin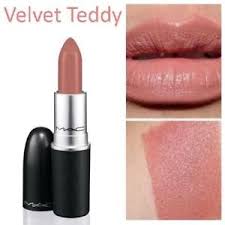 This matte finish nude shade is perfect for fair and medium skin. It can be used as a daily wear lipstick but it will really shine when you use it with a dramatic eye look. The lipstick has purple and pink undertones to it. Cool tones in the rest of the makeup look offsets this lipstick better. Unfortunately, it is too light with barely a hint of colour and can appear darker skin tones appear washed out.
Check the cheapest price on Amazon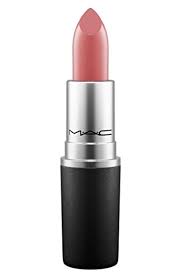 Here is a nude shade with a satin finish to add some shine to your everyday casual look. This is a pink-toned nude that will suit any skin tone. It gives your lips just the right hint of colour without making you look overdressed or underdressed. This is also a very summery shade and looks good with light coloured, flowy dresses and tops. No matter the occasion, it is difficult to go wrong with this trusted nude shade.
Check the cheapest price on Amazon
II Red Shades for Indian Skin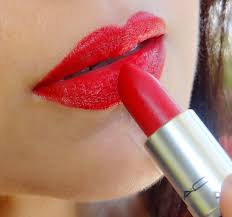 If you are a regular in makeup circles, there is no way you have gone without someone writing poetry about MAC's Ruby Woo. This one is an absolute classic and loved by all lipstick enthusiasts irrespective of brand loyalty. Ruby Woo is a deep but bright red shade with blue undertones and matte finish. Just a touch of this colour can brighten up the whole face. It's so good that even Rihanna endorses it, and the shade was briefly renamed Riri Woo in her honour.
Check the cheapest price on Amazon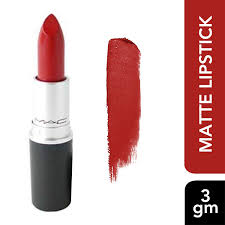 After Ruby Woo, this is the shade of red MAC enthusiasts swear by. It's a bright brick red, with warm undertones and goes really well with all skin tones, but especially duskier ones. This brick red shade also goes fabulously along with Indian ethnic looks and gives a warm radiance to the whole face. This shade of red is quite unique and very pigmented. Despite a matte finish, it is creamy, moisturizing, and lasts for a long time.
Check the cheapest price on Amazon
III. Pink Shades for Indian Skin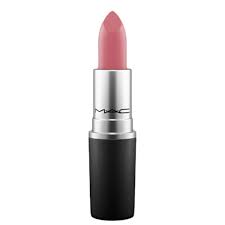 This is hands down one of the most popular shades of pink in the Indian market. It is understated, yet gives a pop of colour. This shade was launched as part of a limited-edition range but got so popular that it is now a regular fixture in MAC stores. This shade has cool blue undertones and that may make it less than ideal for daily wear. It has a creamy finish and is best suited to go along with smokey or dramatic eye makeup on medium to fair skin tones.
Check the cheapest price on Amazon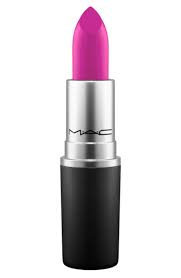 Pinkish-purple is a universally flattering shade – no matter the skin tone. It can instantly transform an entire look without making it too bold and makes the face glow. This one goes really well with Indian festive looks. It has a matte finish and is super pigmented. It's going to glide along the lips easily and last you the whole night of your best friend's wedding.
Check the cheapest price on Amazon
IV. Brown Shades for Indian Skin
7. MAC Mocha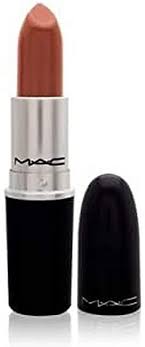 This lipstick has solidified itself in the list of best selling MAC lipsticks, and for good reason. Mocha is a really rich, fabulous brown shade that is on the darker side but not too dark. It looks really rich and gives your lips a nice coffee colour. The texture is smooth like butter, and while this has a satin finish it stays on the lips for hours and hours without bleeding through. This suits all medium skin tones best and is a must-have in everyone's arsenal.
8. MAC Love Me Lipstick DGAF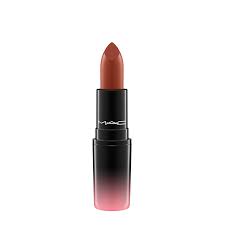 If you love chocolate, there is no way you will not instantly love this shade. It looks like a bar of the most dense, rich, intense dark chocolate gave you a kiss. The color is the deepest brown with delicious red undertones. This is one of the most gorgeous shades in the MAC collection and has a vivid color payoff. This lipstick has an oil-based moisturizing formula that will make your lips stay plump and plush all day or night long.
V. Bold Colors for Indian Skin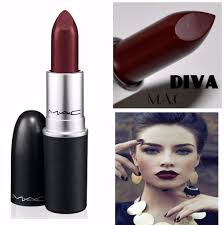 Fans of burgundy or reddish-brown shades will love this! This shade is one of those that will suit all skin tones, but the duskier ones slightly more so. Shades of burgundy are perfect for winters and festive season because they add such a richness to your look. This lipstick has a matte finish but the formula is incredibly smooth and glides on the lips like butter.
Check the cheapest price on Amazon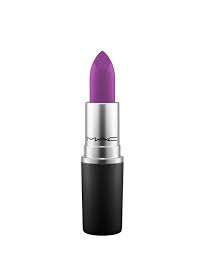 Now, this is what we call truly bold, at least by Indian standards. Purple lips became all the rage when Aishwarya Rai flaunted them at Cannes in 2016, and the craze is yet to die down. This one is not as bright as the one she wore, but a deep, smoked purple. Despite being a really bold shade, this one suits all Indian skin tones – fair, medium, or dusky.
Choosing a good lipstick shade for yourself can be a task, especially if you are ordering online and want to try a new shade. We hope this guide helps you pick out a suitable shade without too much trouble. Now that you've made the decision to buy a MAC lipstick, there is no reason to delay it!
Check the cheapest price on Amazon
Tips to Make the Best of Your Lipstick
If purchasing from a store, avoid judging how a lip colour goes with your skin under the chrome lights. They are usually too harsh and distort the shade. Put on the shade you're interested in, go out of the store into natural light, and then judge the shade and undertones.
Conclusion
Lipstick shades are affected by the natural colour of your lips. This is why it is necessary to invest in lip liners – they bring out the true colour of the shade you are wearing. They also make the lipstick last longer and prevent it from bleeding onto things.
MAC lipsticks are a must in every makeup lover's handbag. The brand is iconic for a reason – they have stayed consistent in terms of producing bomb lipsticks. We hope this list of best MAC lipstick shades for Indian skin helped you pick out your next shade or convince you to try out a new one. Just make sure to take the necessary precautions while picking a shade!
Also Read: