Liril Soap: Benefits, Ingredients, and Variants
Liril is one of the most popular brands in India. This bathing bar has earned huge fame in India for unique quality. The manufacturer of the Liril soap is a renowned brand name known as the Hindustan Lever. Liril soap is one of the most famous bathing bars in our country. Here we will discuss the benefits, ingredients and variants of the Liril soap.
It will help you to get your favourite Liril soap without a second thought.
Benefits of Liril Soap
Liril soap has a decent fragrance. The scent has a fresh note. It removes the body odour for a longer period after taking a shower with the bathing bar. Liril original signature soap has a citrus fragrance which refreshes the mind and body instantly after application. The other variants come with amazing fragrances, too.
The soap has a palm-friendly shape which fits in the palm while holding. It does not slip away easily, even when wet.
Liril soap is suitable for all skin types. Even children can use it except babies. And it does not irritate the skin after bathing.
The bathing bar belongs to a reputed brand Hindustan Lever. So you can trust in the quality blindly. The soap has some unparalleled quality marks which you will never find in other soaps.
It gives you instant freshness. India is a country where we face warm-season throughout the year except a small winter break! And this hot and humid weather makes us feel tired and clumsy after a day-long work. Liril soap provides instant freshness. If you take a shower after a tiring day, you will feel fresher than never. In the same way, it energizes the skin after taking the morning shower. And the scent lingers on your skin almost the whole day.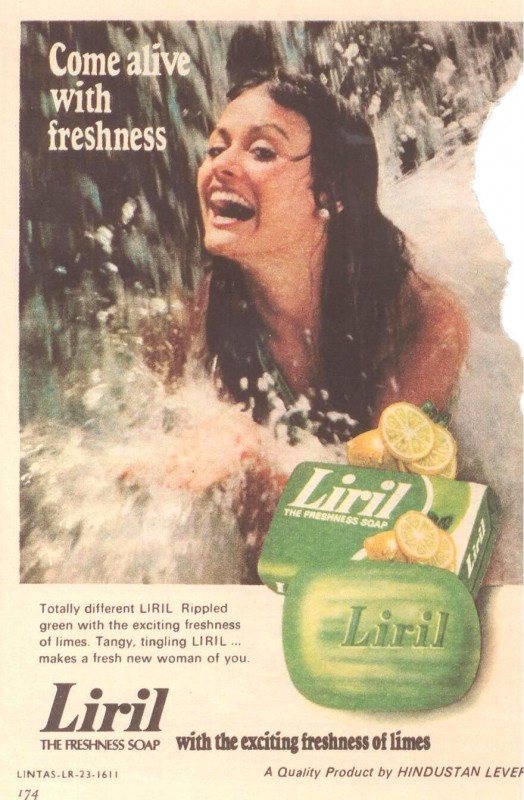 Packaging and Price
The packaging of the Liril soap is pretty attractive. It comes in convenient and compact packaging. It fits easily in your travel bag! Moreover, the price of Liril soap is pocket-friendly.
A pack of 75 gm soap costs only INR 30. So, most of the people in India can afford this soap. This beats any other competitor soap brand with great pricing and attractive smell! So, it has earned the pioneer badge of the best bathing bar.
Liril soaps are available in a 125 gm packet. The price of this size is INR57.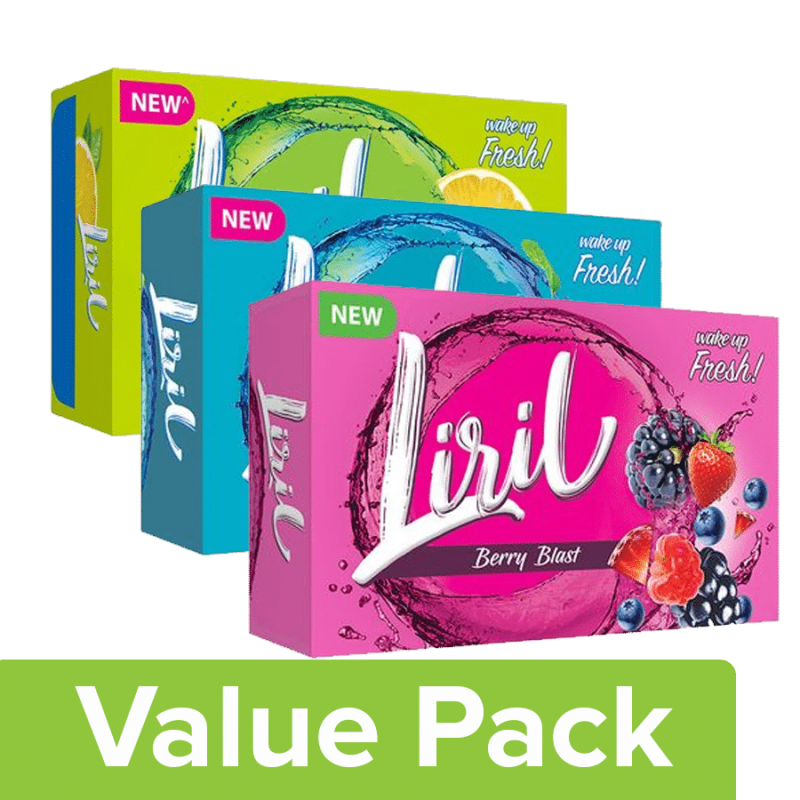 Ingredients of Liril soap
The ingredients of the Liril soap are skin-friendly. Here goes a list of the chemical ingredients. We would like to ask you to check the ingredients list before buying Liril soap. And, If you are allergic to any of the components, then consult with a physician.
Liril soap contains Sodium Palmate, Sodium Palm Kernelate, Water, Perfume, Glycerine, Sodium Chloride, Sorbitol, Titanium Dioxide, Tetrasodium Etidronate, Tetrasodium EDTA, Tea Tree Oil, Lime Extract, Amyl cinnamyl Alcohol, Amyl Cinnamal, Benzyl Benzoate, Citral, Butylphenyl, Methylpropinal, Citronellol, Geraniol, Hexyl Cinnamal, Isoeugenol, Limonene, Linalool, Methylisothiazolinone, CI 74260, CI 11680.
Variants of the Liril soap
There are various types of Liril soap in the market right now. If you are interested in taking a shower in new fragrances of Liril soap, keep reading!
Liril Lime Rush Soap
The authentic smell of Liril soap is here only! Liril lime rush soap provides a fresh feeling after bathing with it. If you love the signature Liril smell, then go for it.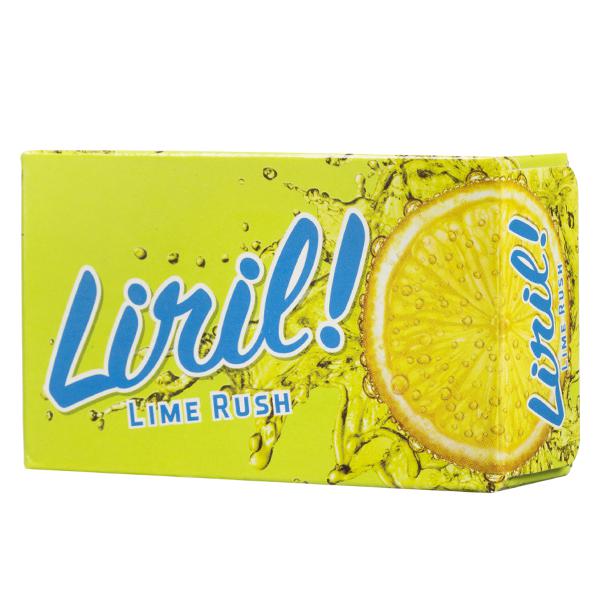 Liril Orange Splash Soap
The citrus orange fragrance is a popular variant of Liril soap. If you love the smell of orange, then go for it.
Liril Icy Cool Mint Soap
The icy cool mint fragrance is a blessing after a tiring day. It refreshes the skin after a hot day.

Liril 2000 with Tea Tree Oil soap
Liril 2000 comes with extract of tea tree oil. It protects the skin from germs.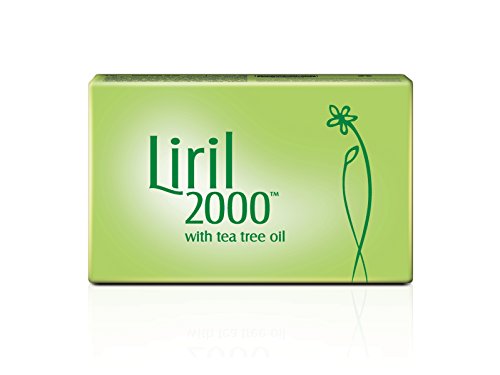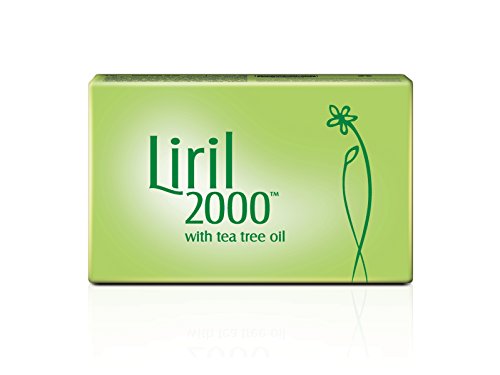 Liril 2000 with soft Aloe vera and Lemon Soap
The natural ingredients in this soap make it a good choice for daily use. The aloe vera soothes the skin.
Final Note
Liril soap is one of the most refreshing bathing bars. This bathing bar has some notable benefits. You can choose your choice of Liril variant to enjoy every shower at a budget-friendly price.
Also Read: Cinthol Soap: Uses, Benefits & Ingredients