Nail Rubbing Exercise Review & Benefits
Nail rubbing exercise is a secret to get good hair. It is an ancient yoga practice that people used to do for hair health. Nail rubbing exercise is widely followed in Asian countries. And nowadays people of the western countries are following this for effective benefits. Nail rubbing exercise is known as Balayam in Sanskrit. Bal means hair and vyayam stand for exercise. So it means that it is a hair regrowth exercise.
Procedures of nail rubbing exercise
There are many procedures suggested by experts but here is the ultimate technique to do nail rubbing exercises. It will ensure maximum benefits too!
Sit on a chair or floor keeping back straight. And fold your arms to bring both palms towards the chest.
Half-curl your palms and bring the nails of both palms closer. Make sure four nails for right palm will face four nails of the left palm. There is no work of the thumb in this exercise.
Let the nails touch each other to start with the exercise. Then start with an up and down movement. And keep going like this for two to three minutes if you are a beginner. Otherwise, you can continue with it for a longer time.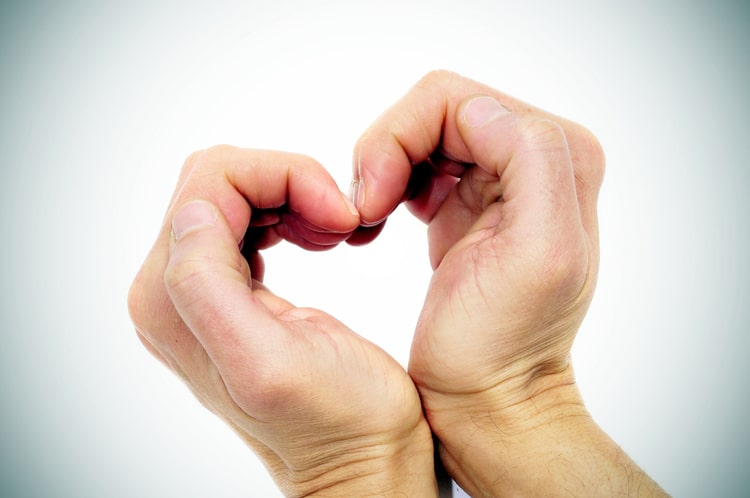 Beginners should take a small break and continue with the exercise again. You can do Balayam yoga for five to ten minutes a day. And you can extend the time up to twenty minutes.
You will see visible results in two months or so. Your hair will grow faster. And you will experience less hair fall.
Review of nail rubbing exercise
Most of the people got benefits after doing nail rubbing exercises regularly. It improves hair and scalp health instantly. Both male and female can try this exercise for hair growth. Nail rubbing exercise provides positive results most of the time. Consistency is the key to get positive results from nail rubbing exercises. If you do it daily, then you will see your hair growing faster than before.
You should try nail rubbing exercise if you experience severe hair fall. You can also try it for preventing alopecia. It helps to make hair shiny and smooth too. So, nail rubbing exercise is a great option to include in the hair care routine.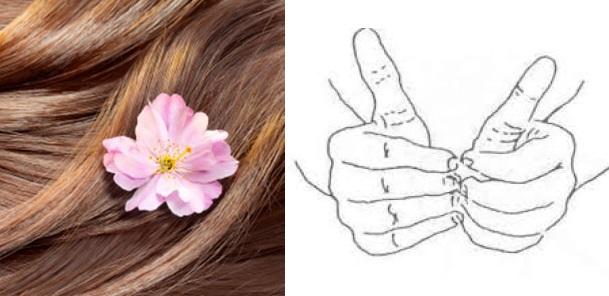 Benefits of nail rubbing exercise
There are multiple benefits of nail rubbing exercise. It stimulates hair growth. It helps to make hair dark and shiny. Nail rubbing exercises prevent growing grey hair too. If you have insomnia problems, Balayam yoga or nail rubbing exercise can cure it.
It is easy to do nail rubbing exercises. You can do it at home or outside! Take a comfortable seat to do this exercise. And then you are good to go! You can divide the time of doing Balayam yoga into parts if you have time issues.
Balayam yoga or nail rubbing exercise is useful for people of any age. You can do it in the morning for the best results. It will ensure the best hair health ever! It is easy to do this exercise even if you have physical inabilities. It does not require much energy of a person to do nail rubbing exercises.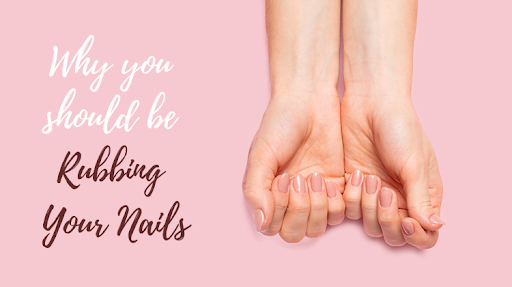 Things to know before you try nail rubbing exercises
Always try to practice nail rubbing exercise on empty stomach. It will ensure the best results.
You can try other yoga postures along with Balayam yoga. It will accelerate positive results.
Balayam yoga does not have any significant side effects. But pregnant women should not try this. People with hypertension and heart disease should avoid doing this exercise.
If you have brittle nails and skin problems you should not do Balayam yoga. If you have gone through surgeries like angiography and appendicitis then do not do nail rubbing exercises.
Finally
Nail rubbing exercise is a healthy way to boost hair health. It makes your hair roots stronger internally. If you want to get super healthy hair then start doing Balayam yoga. You will see noticeable results in a few months.
And when you do, share your experience with us in the comments below.