7 Organic and Cruelty-Free Indian Makeup Brands
We all have heard enough about organic skincare brands and products, but what about makeup? Does the Indian market have enough organic makeup brands?
What Is Organic and Ayurvedic Make-Up?
It refers to make-up products made with organically produced ingredients, including natural ingredients such as plant extracts, essential oils, minerals. They do not contain harmful chemicals such as Lead, DEA/DTA, Phthalates, Aluminium, Artificial fragrances and Preservatives.
Let's find out about some organic, chemical-free makeup brands
1. SoulTree
Founded in 2006, SoulTree is the first Indian brand to offer European certified-natural personal care and beauty products. SoulTree uses authentic Ayurvedic recipes, ethically-sourced and certified natural, organic ingredients.
It is the only Indian brand which is certified natural by the European Certification Agency BDIH of Germany, SoulTree concentrates on extensive research to cater to the needs of an organic friendly audience. SoulTree offers a wide range of skincare, haircare and makeup products.
Range of Makeup Products:
Ayurvedic Kajal
Ayurvedic Mascara
Price Range:
SoulTree's makeup products are priced between INR 495 – INR 750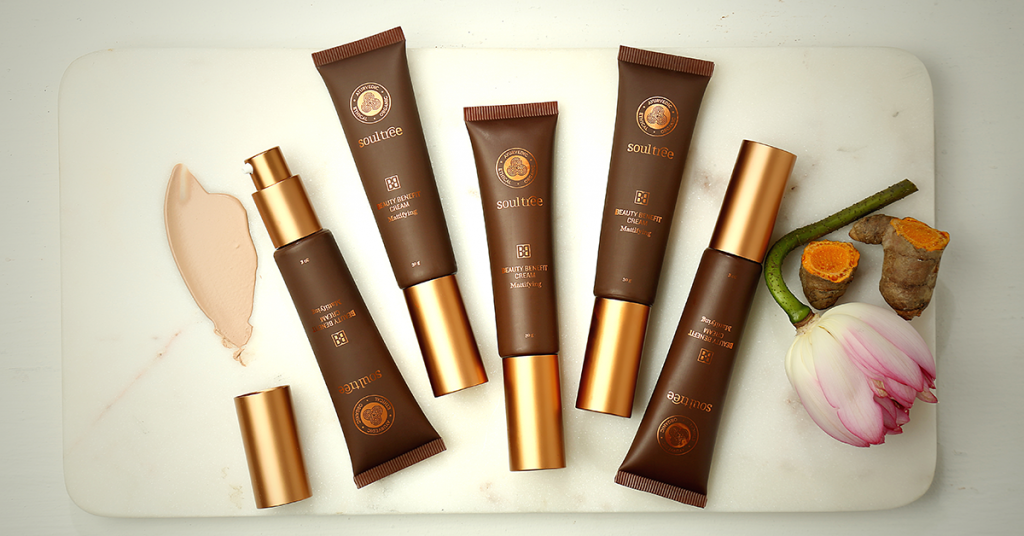 2. Lotus Herbals
Lotus Herbals was founded in the year 1993 with the sole objective of producing best and natural beauty solutions to everyone. It is one of the most trusted manufacturers and marketers of herbal and natural cosmetic products. Many of its products are based on 5000 years old science of Ayurveda. Lotus herbal is involved in the manufacturing of a wide range of Skin, Hair and Make-Up products It is among the most preferred of organic makeup brands in India.
Range of Makeup Products:
Ecostay Lip Colours
Ecostay Ideal Finish Pressed Powder
Pro Edit Lip Plumper + Gloss
WHITEGLOW Matt-Look DD Crème
Ecostay Longlasting Kajal
Price Range:
Lotus Herbals makeup products are priced between INR 299 – INR 725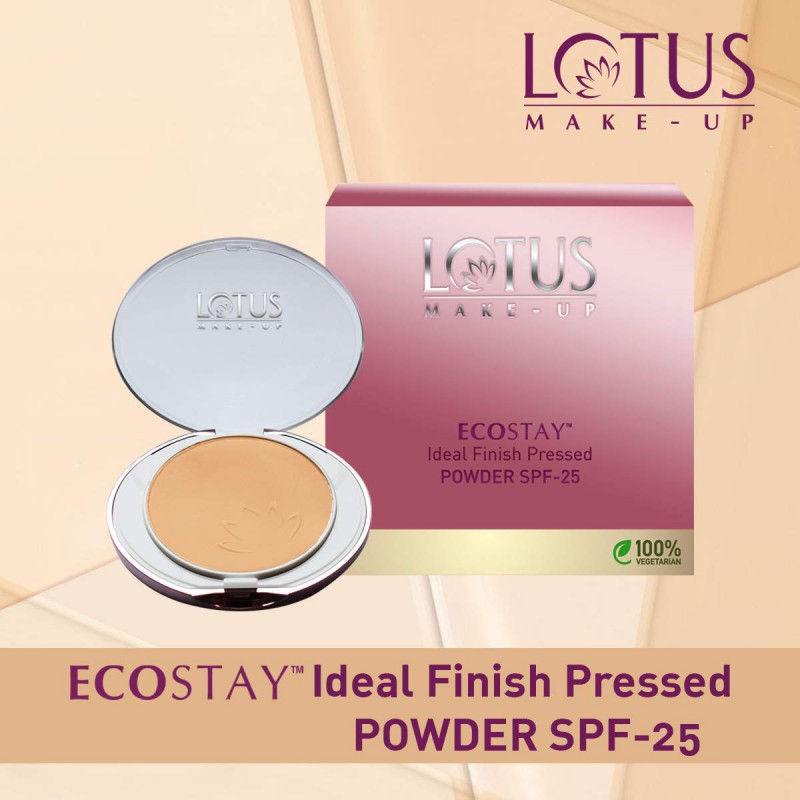 3. Biotique
We all have used the face wash and scrubs of Biotique. Guess what it has? It has its makeup line which was introduced in 2019. Biotique dwells on ancient Indian with the blend of advanced biotechnology. Biotique's range of makeup products brings the best of Quality and sustainability to address all your beauty concerns with the potential of Ayurveda. Biotique's makeup range is skincare infused and is made of natural colour pigments. As all the products are created using natural ingredients, they are suitable for even the most sensitive skins. It is 100% organic, paraben-free, cruelty-free, vegan and has no synthetic filling formers, no silicons.
These organics makeup products are available in three ranges- Diva, Star and Magic.
Range of Products:
Diva Radiance Illuminating Foundation
Starshine Matte Lipstick
Magicompact
Stardust Eyeshadow Palette
Diva Duo Blush
Price Range:
Biotique's makeup products are priced between INR 120 – INR 800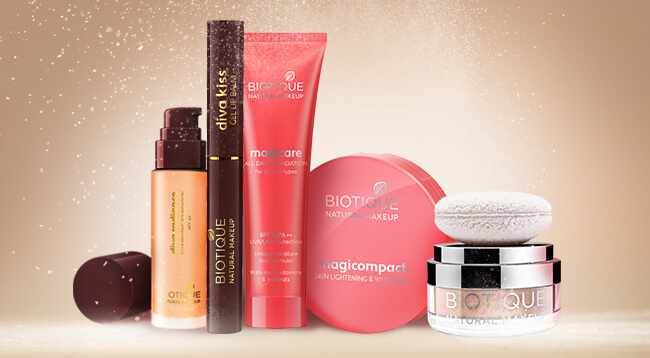 4. Disguise
Disguise Cosmetics is a small-scale growing make-up brand founded in 2018. It has a range of 100 per cent vegan and cruelty-free products. Their USP lies in their conscious formulations, which are ethical, clean and made for organic friendly people.
Range of Products:
All Day Gel Kajal
Satin Matte Lipsticks
Nail Paints
Glow Multi-Stick
Talc-Free Eyeshadows
Price Range:
Disguise's makeup products are priced between INR 200 – INR 1200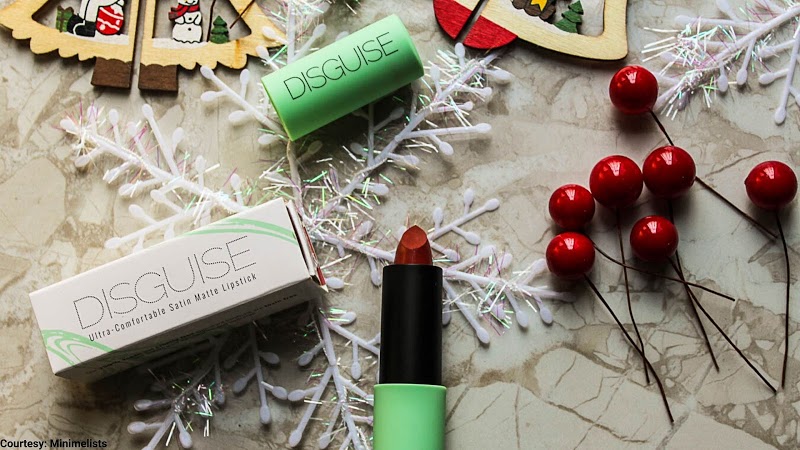 5. Iba halal
Iba Halal Care, India's first halal cosmetics brand, was launched in 2014 by a company headed by two Jain women. Vice-President, Ecotrail says, "Source of every ingredient is researched and it is ensured that products are 100% free of non-halal ingredients such as pig fat, other animal-derived ingredients, alcohol, chemicals like sulfates and parabens, among others."
Range of Products:
Iba Pure Lips Moisture Rich Lipstick
Iba Argan Oil Enriched Breathable Nail Colors
Iba Eye Talk HD Eye Shadow
Iba Soothe-N-Clean Micellar Water
Price Range:
Iba Halal's makeup products are priced between INR 70 – INR 799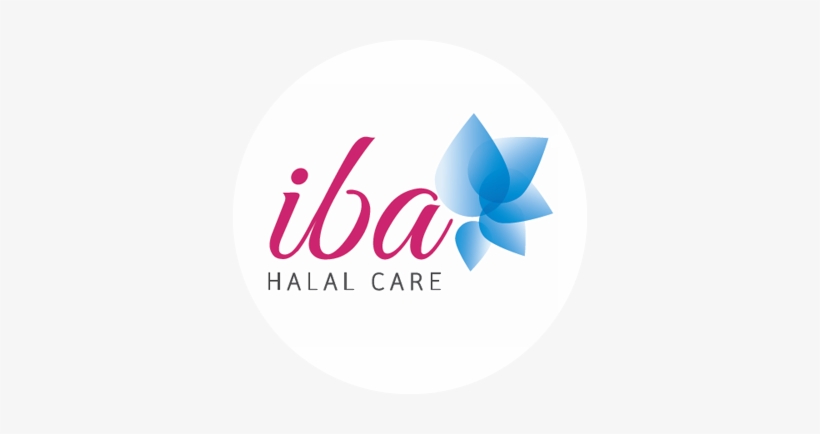 6. Ruby's Organic
Ruby's Organics claims to introduce the first-ever range of Organic Makeup, made in India. It specialises in products that are particularly suited for Indian skin types and tones. Not only they produce products that are chemical and paraben-free they are also cruelty-free and vegetarian.
Ruby's Organics is known for its range of beauty products that go beyond makeup to give value-added skincare which includes naturally sourced organic ingredients. Since the products are completely organic, they are suitable for all skin types.
Range of Products:
Ruby's Organics Skin Tint Mattifying Foundation
Ruby's Organics Crème Highlighter
Lip Oil Gloss and lipsticks
Hybrid Mascara
Price Range:
Ruby's Organics makeup products are priced between INR 450 – INR 1700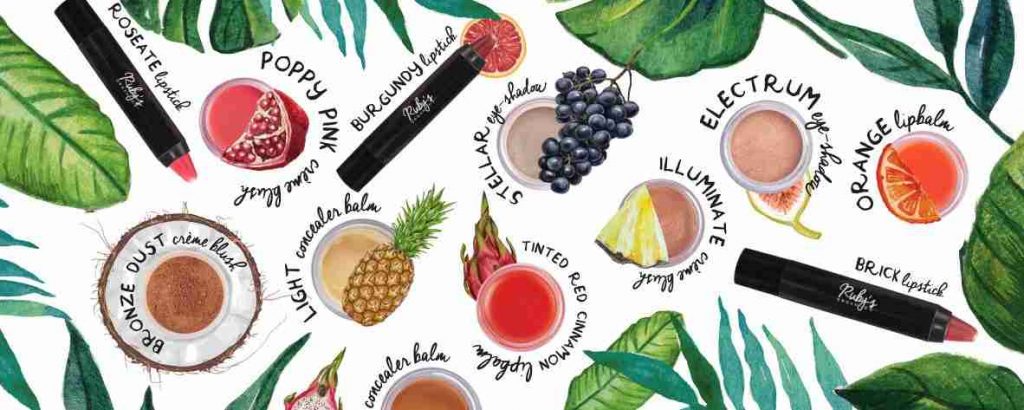 7. Bon Organics
BON Organics has been a Certified Organic Skincare Brand since 1997. It has been based in Auroville, Pondicherry. It is one of the pioneer brands to recognise organic makeup as a necessity for the upcoming industry.
BON (Bio-Organic and Natural) Organics specialises in handmade, non-toxic and effective products for you.
Range of Products:
Lip Stains
Eye Liner cum Kajal
Face Loose Powder
Organic Face Toner
Price Range:
BON Organics makeup products are priced between INR 175 – INR 750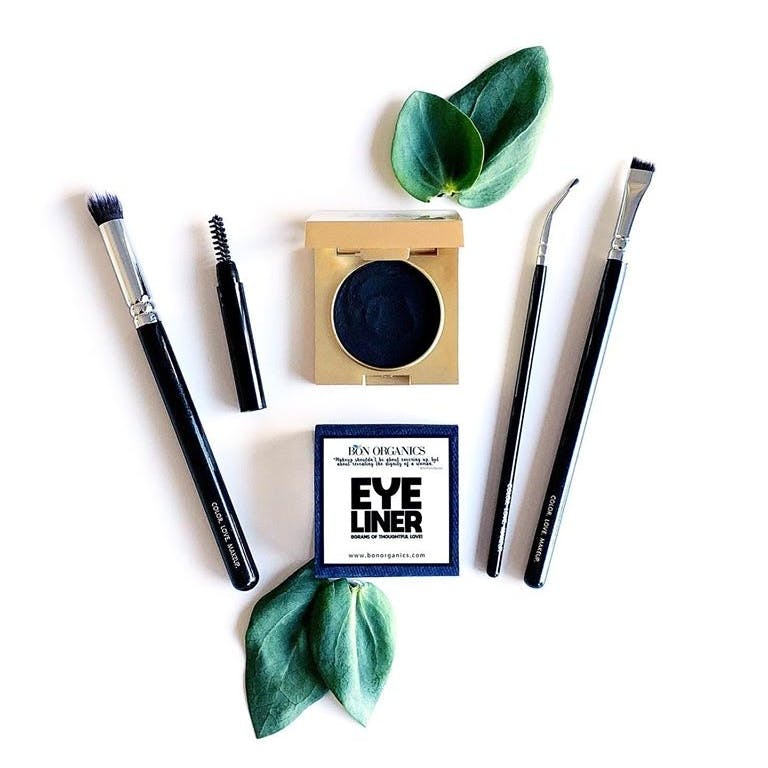 On a final note
Organic makeup products can be a bit expensive as compared to the other non-organic products in the market. This price difference is there because of the factors like the presence of pure ingredients, ethically sourced raw components and extensive research. Due to all these factors, these products turn out to be as safe, gentle on the skin and less likely to cause an allergic reaction. Hence, even if you have to spend a few extra bucks, it is always better to choose something good for your skin and the environment as a whole.
Have you ever tried any of these makeup products mentioned above? Let us know in the comments below