Pumpkin Seed Oil For Natural Hair: Benefits & Uses
Pumpkin Seed Oil For Natural Hair: Benefits & Uses
The hair care routine is evolving with time. And the cold-pressed oils are occupying the market rather than the chemical infused products for updated haircare routines. And among these oils pumpkin seed oil has gained much popularity among beauty and hair care professionals. Its multiple benefits are worth knowing! And the good thing is it is easy to add to your regular haircare routine. The natural goodness of the pumpkin seed oil is beneficial for various hair issues.
Benefits of pumpkin seeds and pumpkin seed oil
There are various types of benefits know about pumpkin seeds. As pumpkin seed is a natural product, it is suitable for almost every hair and scalp type. And it has long-term benefits too. It means if you have many types of hair problems, it can solve those issues quickly. Pumpkin seed oil is an excellent hair care item.
Here are some benefits that you should mark first to get a bottle of pumpkin seed oil.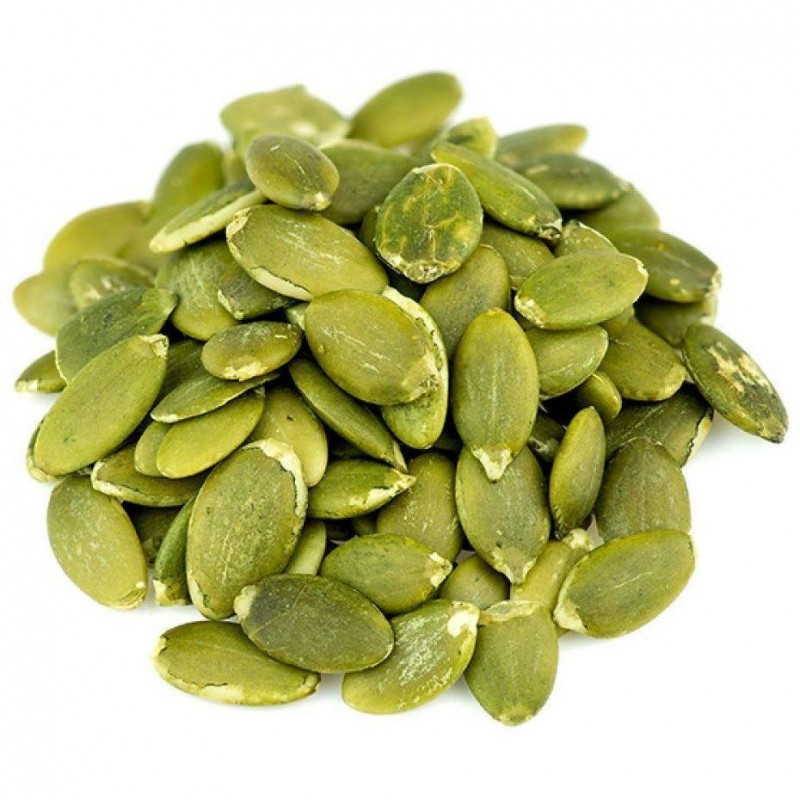 1. Inexpensive
Pumpkin seed oil is an inexpensive choice of hair care product. And you can get it easily at various stores. It is also available online. The local market has multiple options for pumpkin seed oil. But the prices depend on the quality.
2. Easy to get
Pumpkin seed oil is easy to grab. It is available almost in every supermarket store. If you want exceptional quality pumpkin seed oil, then you can order from various Instagram stores that sell authentic organic products.
3. Suits almost everyone
Pumpkin seed oil is suitable for various hair issues. So, most people can use it. And both men and women can use it. But you should always consult with your doctor before trying any new organic product because some organic and natural items can also be allergic to your health. So, consultation is necessary for every first-time user.
4. Suitable for almost all age groups
The pumpkin seed oil has the goodness of nature. So, it is beneficial for people of almost all age groups. But you should consult with your doctor before using to avoid any allergenic side effects. Otherwise, it works well on all! So, one bottle of pumpkin seed oil can be your family friend.
5. Natural extracts
Pumpkin seed oil is enriched with natural extracts. It has omega3 and essential fatty acids. These are good for hair health. Regular use of such ingredients in hair can increase hair growth visibly! You will experience such improvements in hair quality after including pumpkin seed oil in your haircare routine.
Vitamin E and Vitamin K in pumpkin seed extract initiate new hair growth. You will experience denser, smoother and healthier hair after using this at regular intervals. Moreover, the pumpkin seed oil is an eco-friendly choice since it is an organic product.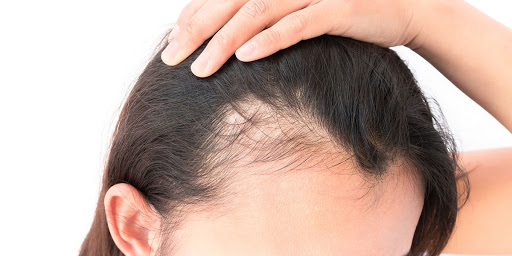 Things to remember while buying pumpkin seed oil
We have some secret tips for you to make the most out of the pumpkin seed oil! But first of all. You need a good quality pumpkin seed oil. Any fake product is not going to help you in increasing hair growth. Get cold-pressed organic pumpkin seed oil for achieving the best results.
If you consider it to use it for a few months or so, then check the expiry date on the box. Expired products lose the essential nutrients, and it is not recommended to use them after the shelf life.
Check the reviews of the product if you are buying the pumpkin seed oil online. It is going to make the work easier for you!
What is pumpkin seed oil?
Pumpkin seed oil is the extract of the pumpkin seed. The cold-pressed pumpkin seed oil is beneficial for skin and hair. The Pumpkin seeds contain potassium, calcium, iron, manganese and thiamine. It is enriched with natural components that help in treating hair related problems. Most people have experienced visible hair growth after using this properly. It is also beneficial for the skin.
Pumpkin seed oil comes from a special variant of pumpkin. This plant-based oil has great benefits that make it a remarkable choice for beauty enthusiasts. It also has a nutty smell that might make you craving for a pumpkin pie!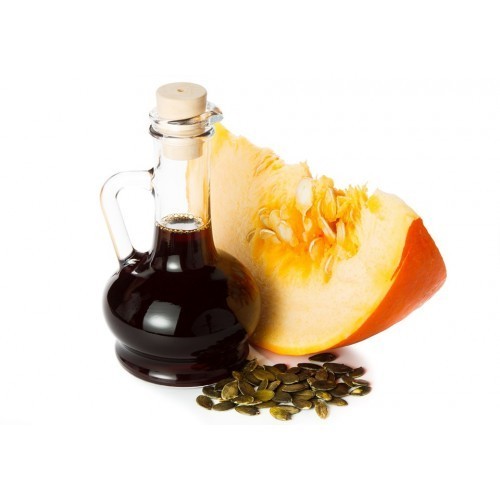 Here is how to use pumpkin seed oil on hair and scalp
There are various scientific research and study that show the evident benefits of pumpkin seed oil for hair growth. Phytosterols in the oil help in hair growth, as per researchers' study. It blocks the secretion of harmful enzymes and hormones that are the root causes of hair loss.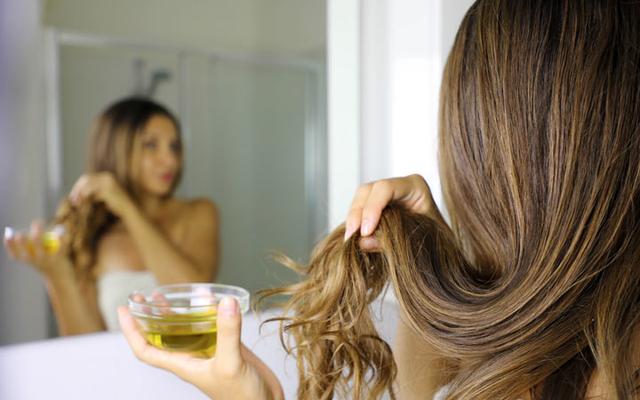 Here you are going to get a detailed guide on pumpkin seed oil and its uses for hair care. You can take pumpkin seed oil in multiple ways to promote hair growth. You can apply it or have it as a supplement. Supplements are not FDA approved. So, you will have to consult with your doctor before taking any supplement.
Applying pumpkin seed oil to hair is easy. You can include it in your regular hot oil treatment before taking a shower. Here is a guide for using it as a hot oil treatment.
First of all, you need to wash your hair with organic shampoo. If you use chemical-based shampoo, then you will not get the optimum results. So, make sure you have organic haircare products already in the bathroom!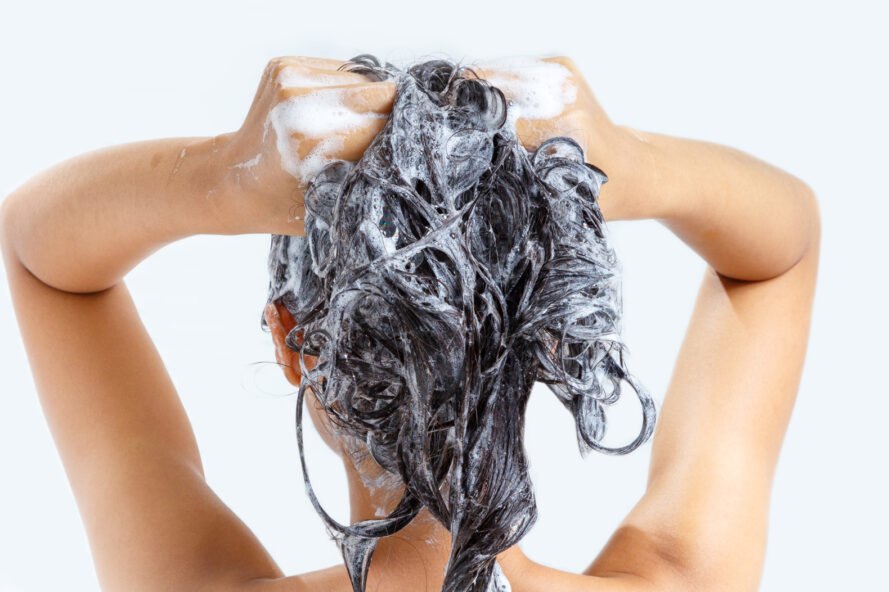 Do not apply any conditioner or hair mask after shampooing. Otherwise, the oil will not work properly. Now it is time to apply the oil. Make the oil ready with a double boiler. Do not microwave it. After the oil becomes warm, it is ready to apply. Do not make it hot. Otherwise, the hot oil will burn the scalp and also lose the goodness in it.
Now apply the oil on the scalp and hair generously. You can mix it with other carrier oils like coconut oil and olive oil. But the quality of other oils can change the results that you would expect from the pumpkin seed oil. So, be cautious about the product quality.
After applying the oil, massage the scalp gently. It will increase blood circulation and also will relax the body. Now leave the oil wrapping in a hot towel. Relax for half an hour. Give it some time to get into the problematic areas to work on hair regrowth.
Now it is time to shampoo the hair. Use gentle shampoo to cleanse off the oil and any residue. Apply a hair conditioner or hair mask. Leave it for five to ten minutes. Then wash off everything. Towel dry your hair. Then apply a hair serum to smoothen the hair. You can air-dry the hair for the best results. Otherwise, you can use a blow dryer.
Now you are done with your hair care routine! All you need to do is to follow the hot oil therapy methodically, as mentioned above. You can use pumpkin seed oil on your hair and scalp twice a month.
If you see any signs of allergic reactions, then stop using the pumpkin seed oil. It may take several weeks or months to show visible results. It depends on individuals and their hair conditions. Some people experience quicker results, whereas others may experience any positive result after many weeks. But you should not lose hope! Rather be consistent with the procedure to see new hair growth.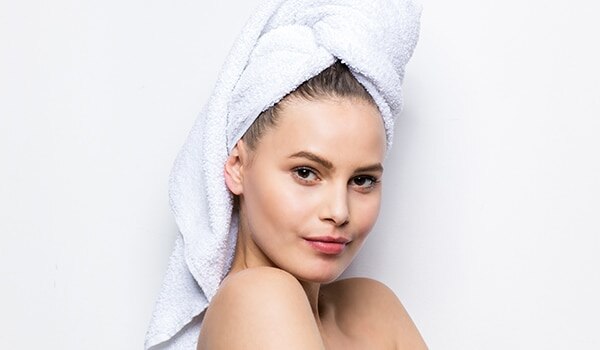 Pumpkin seed oil for improved hair texture
Pumpkin seed oil changes the hair texture effectively. And most of the people have experienced good sides of the oil. It hardly shows any side effects after using on hair and scalp. If you have frizzy and unmanageable hair, then use it to tame the shaft. Once the hair texture gets improved, the frizzy hair will get transformed into silky smooth hair! The results are tried and tested. So, you need not worry about the same.
Pumpkin seed oil for curly hair
People with curly hair experiences unruly hair every time they wash it! If you belong to the curly hair squad, then grab a bottle of pumpkin seed oil. After following the hot oil treatment, you will see visible results. Once the hair texture gets smoothened, the curls look bouncy and gorgeous like never before!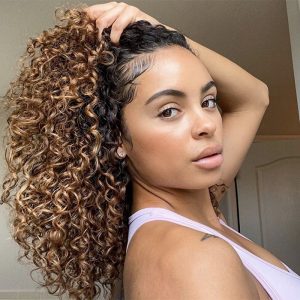 Final thoughts on pumpkin seed oil for hair
Finally, we can say that pumpkin seed oil can be a versatile choice as a haircare product. It is easy to use. And the organic essentials in it help to work effectively to improve hair and scalp health. Choosing pumpkin seed oil can be a tough job because there are plenty of options right now.
But you can select it as per the product reviews and market popularity. And do not forget to buy a bottle of organic shampoo to get the best results. Now every day will be a good hair day for you!
Also Read: