Benefits of Rosehip Oil for Skin & Rosehip Oil Masks
Rosehip oil is one of the popular facial oils used worldwide. It has so many benefits that are good for you, that makes it so demanding and famous. Rosehip oil is prepared from fruit, seeds, and other parts of the rose plant, not from the rose petal. Rose hips refer to the portion of the rose flower which lies below the rose petals. Let's see how rosehip oil is made, its benefits, and various face masks which can be made from rosehip oil to get radiant and flickering skin.
Nutrient facts about Rosehip Oil
You will find numerous nutrients in pure and good rosehip oil. There is a mixture of terpenes oil such as geraniol, linalool, citronellol, and nerol. It has a high concentration of fatty acids like oleic acid and linoleic acid. Other essential minerals in rosehip oil help gain healthy skin such as calcium, iron, magnesium, phosphorus, sodium, zinc, manganese, and a few others. They all have different effects on your skin and increase the overall texture and health of your skin. You will also find numerous vitamins in the rosehip oil like Vitamin A, Vitamin B1, Vitamin E, Vitamin B3, Vitamin C, Vitamin B5, and a lot more, which also adds nutrition to your skin and improves it.
Benefits of Rosehip Oil
Rosehip oil is an essential oil that is enriched with antioxidants, vitamins, vital essential acids, phenols, and other nutrients. It is a source of great nourishment that is good for you and has numerous benefits. Sharing here the TOP 10 benefits of rosehip essential oil and how it can help you to achieve flawless and healthy skin.
1. Moisturises the skin
Rosehip oil is a thick texture oil which is very good for hydrating and moisturizing your skin. It has vital essential acids, which keep your skin moisturized for a longer time. You can apply it below your sunscreen, and you will feel hydrated for the entire day. Rosehip oil absorbs in the skin entirely and keeps it fresh and radiant for a longer duration. It is also very useful for the roughness on any part of your face. If used daily in the proper amount, it can make your skin soft and glowing.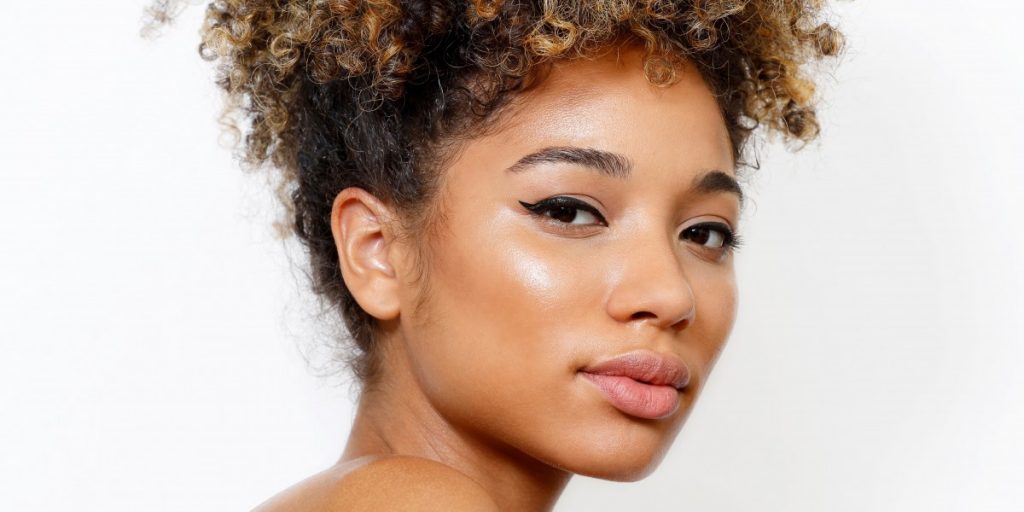 2. Conserve the skin elasticity
The presence of Vitamin E, Vitamin A, and Vitamin B in the rosehip oil helps to maintain the skin elasticity. All this vitamin stimulates collagen production in the body, which also helps restore natural elasticity on the face. It also hydrates and softens your face skin, making it radiant and flawless.
3. Prevents marks and acne
Due to several important fatty acids, rosehip oil has healing properties. Using good quality rosehip oil can show significant outcomes in healing your skin blemishes, burns, bug bites, stretch marks, and acne.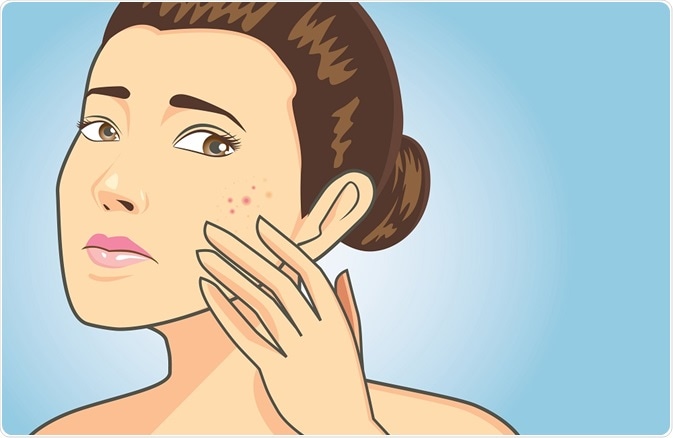 4. Anti-ageing property
Rosehip oil is an excellent anti-ageing agent. It is filled with two important vitamins which are Vitamin E and A, stimulating collagen production, helping to keep your skin nourished. Rosehip oil helps to attain glowing and bright skin. Using it daily in the right amount can assist to reduce your folds and wrinkles.
5. Skin smoothening
Rosehip oil helps make skin's essential collagen and contains vital essential acids like oleic, stearic acid. These acids inhibit the skin to present total nourishment to dehydrated skin. Using it for the long course with the correct quantity can show huge influence on smoothing out the skin and also challenges to limit wrinkles over your face.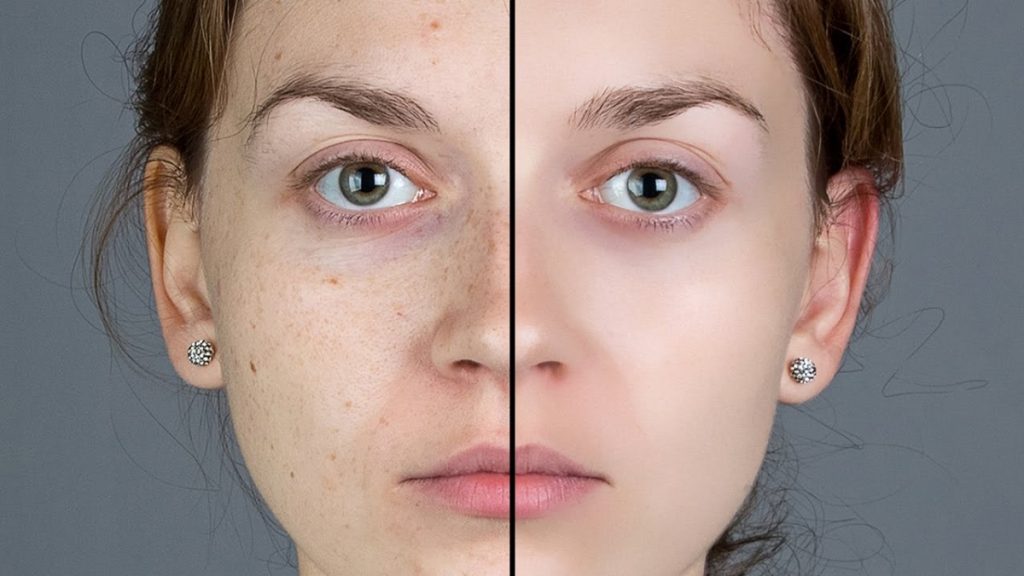 6. Reduces Skin pigmentation
Rosehip oil comprises retinoids, which is an effective agent to minimize skin pigmentation. It has a healing and lightening property, which can be very productive in reducing the scars and pigmentation. Applying it gently regularly can show a significant effect on your pigmentation.
7. Anti-bacterial Property
Phenols present in the rosehip oil have antibacterial and antifungal properties, which will keep you away from unwanted infections in the environment. If you apply it all over your face correctly, it will form a layer that will prevent the attack of bacteria and viruses over your face, which will keep your face clean and healthy.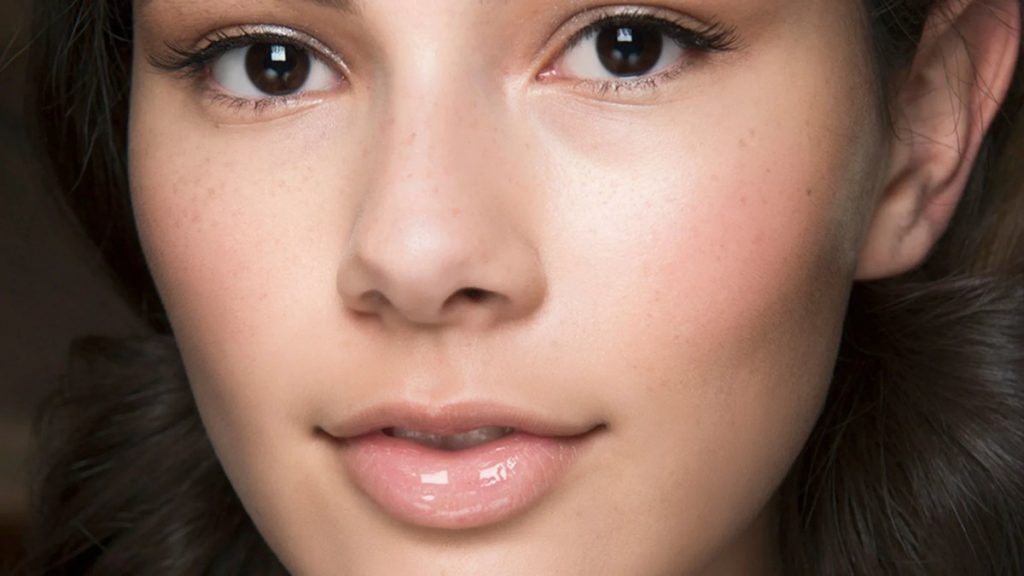 8. Soothes irritation and redness
If you get redness and irritation due to any reason, then applying rosehip oil can help you with the problem. Rosehip oil comprises anti-inflammatory fatty acids such as linoleic, oleic, and alpha-linoleic acid, which soothes the redness and irritation over your face.
9. Boon for sensitive and dry skin
For someone who has dry and sensitive skin, rosehip oil can prove to be a boon for your face since it is made out of plant origin that doesn't have unnecessary nutrients, which doesn't cause any notable side impacts. You must use natural, good-quality rosehip oil, which doesn't contain other chemicals. Always check the ingredients list while buying the product, especially for people having sensitive skin.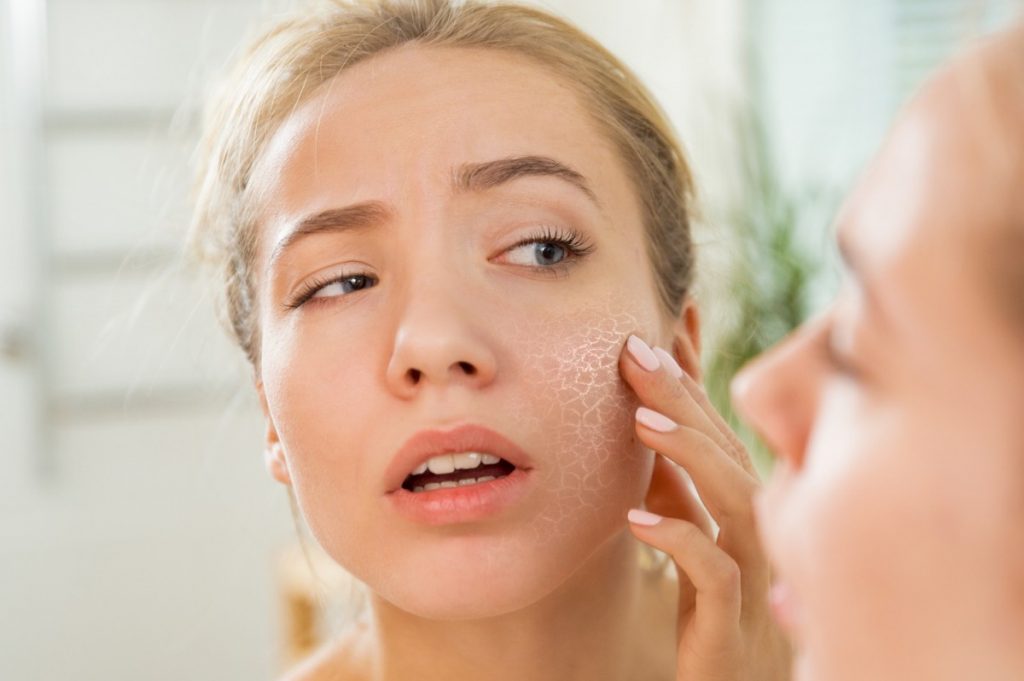 10. Repair your skin barrier
When you exfoliate excessively or get dry and damaged skin due to weather, acne, or any other issues, your skin's lipid barrier gets damaged, causing severe problems to your skin if not treated within time. Rosehip oil is known to be lipid-rich oil, filling up the small crack lines and repairing your skin. It will take your skin to a comfortable-feeling state if you apply rosehip oil regularly in the precise amount. It fulfils the lack of oil in your skin and keeps it hydrated.
DIY Face Masks from Rosehip oil
1. DIY Face Masks for normal skin type: Papaya Pumpkin Rosehip Oil Facial Mask
If you are a person having a normal skin type, then using this mask can do wonders on your skin. It will benefit you to achieve bright and lustrous skin. Pumpkin has vitamin C and antioxidants, which help to get radiant skin. It also has anti-ageing properties. Papaya is also an excellent moisturizer that is good for you and helps to keep dead skin away.
Take 2 tbsp of pumpkin puree in a bowl, add 2 tbsp of papaya puree and one tablespoon coffee, and a few dabs of the rosehip essential oil. Mix all of them well, apply it over your face for 15 minutes, and then rinse it off with water.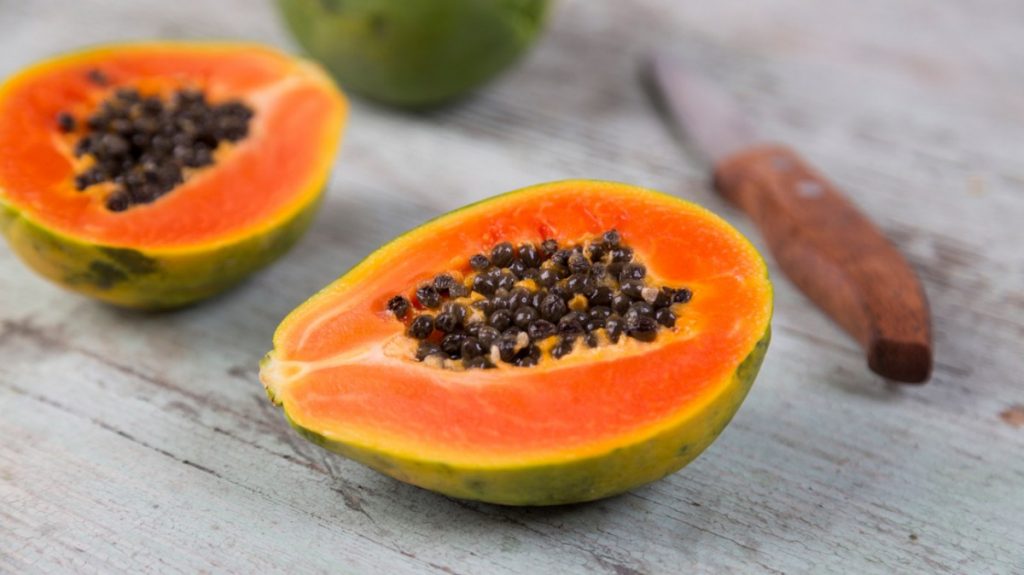 2. DIY Face Masks for dry and flaky skin type: Avocado Honey Rosehip Oil Face Mask
Using this face mask for dry skin people can be helpful for you. Avocado has essential fatty acid, which reduces wrinkles, hydrates your skin, and lightly exfoliates. Honey is rich in antibacterial and antifungal properties. It also nourishes your skin and breaks down excess oil from your face. Adding rosehip oil adds more goodness to the skin as it is enriched with antioxidants and moisturizes the skin well.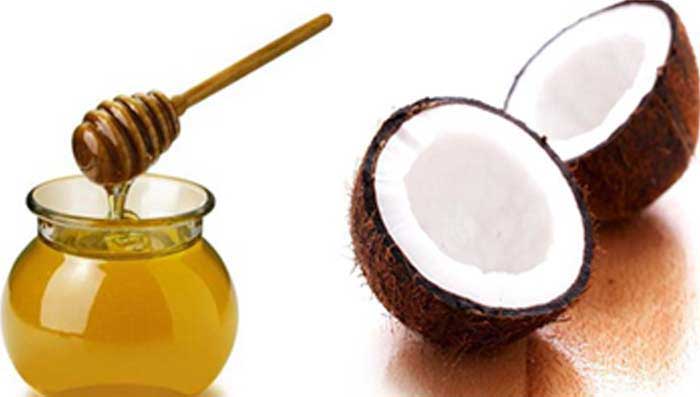 Take 2 tbsp of mashed avocado in a bowl, then add around one and a half tbsp of honey and a few specks of rosehip oil and coconut oil as they all will highly hydrate your dry skin. Mix them all well correctly and then apply to the face. Put the mask for 15-20 minutes and wash with cold water. Pat dry and apply a thick moisturizer to keep your face hydrated. Putting this face pack two or three times a week, you will slowly get glowing and fresh skin.
3. DIY Face Masks for oily, active acne skin type: Apple cider vinegar turmeric and Rosehip Oil Facial Mask
If you are a person having acne on the skin, then utilizing the right product becomes vital for you. Turmeric, an antifungal ingredient, is very beneficial for people having acne as it reduces skin inflammation. It also helps to reduce scars. Apple cider vinegar is rich in the antibacterial property, which prevents acne and breaks down excess oil in the skin. It also allows you to achieve glowing skin. Honey is enriched with antioxidants, which help to get radiant skin.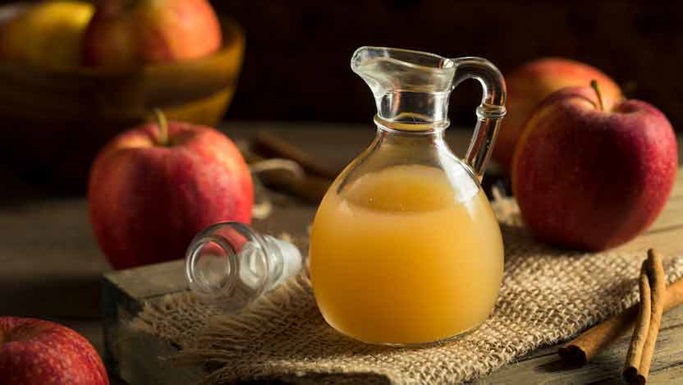 Add one tablespoon of apple cider vinegar, two teaspoons of turmeric powder, one tablespoon of organic honey, and a few drops of rosehip oil. Blend them well and apply it to your face. Put the mask for 10-15 minutes and wash with chilled water. Pat dry and apply a regular moisturizer. Use it two or three times a week, and you will see a drastic change in your acne, and slowly, your skin will get clear.
Conclusion
So rosehip essential oil is a wonder oil that is good for you as it is filled with goodness. It has antioxidants, vitamins, minerals, and vital essential acids, giving a magnificent and glowing skin. Its results are fabulous and are loved by millions of people. It fights pigmentation, scars, redness, scars, stretch marks. Your skin will feel supple, soft, and smooth after its first use. It keeps the skin hydrated and moisturized from within. It has so many anti-aging, anti-inflammatory, anti-bacterial, and anti-fungal properties, which keeps you away from all the dirt and other issues in the environment. Rosehip oil rejuvenates your skin and keeps it glowing.
Try any of these face masks and share about your experinece in the comments below.