Benefits of Shea Butter for Skin: DIY Shea Butter Face Masks
Shea butter often referred to as a superfood for your skin, is a natural fat obtained from the shea tree, which is commonly found in Africa. It is obtained from the nuts on the shea tree, which make it rich in nutrients, vitamins, and antioxidants, making it an excellent moisturizer for your skin. It has no such side effects as it is a natural product derived from the tree. It has UV protection too, which makes it a good preventer from the sunlight when you step out. Let's check out its benefits for your skin and how you can prepare DIY Face masks from it.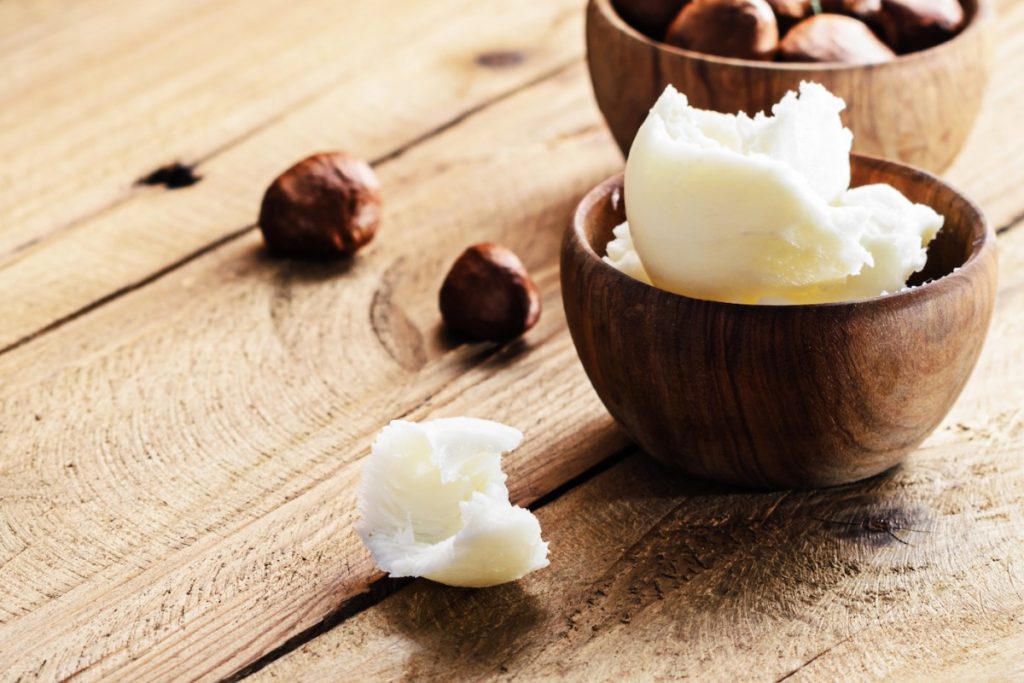 Nutritional facts about Shea Butter
It is a plant-based product, which makes it rich in many nutrients. Let's see which major nutrients are found in Shea butter, which makes it incredibly moisturizing and nourishing for your skin.
1. Fatty Acid
Shea butter is loaded with essential fatty acids, which are required to get an even out and smooth skin. The five principal fatty acids are stearic, palmitic, linoleic, oleic, and arachidic acid. Oleic acid determines the softness of the butter, while stearic acid tells about the consistency. Both acids together comprise 85-90% of the total % of the butter.
2. Vitamin A, E, and F
These are the three significant vitamins that are found in shea butter. Vitamin A and F treat the skin conditions making it smoother and flawless. Vitamin E helps to improve skin health as it is full of antioxidants, which combats the effect of free radicals present in the food and environment.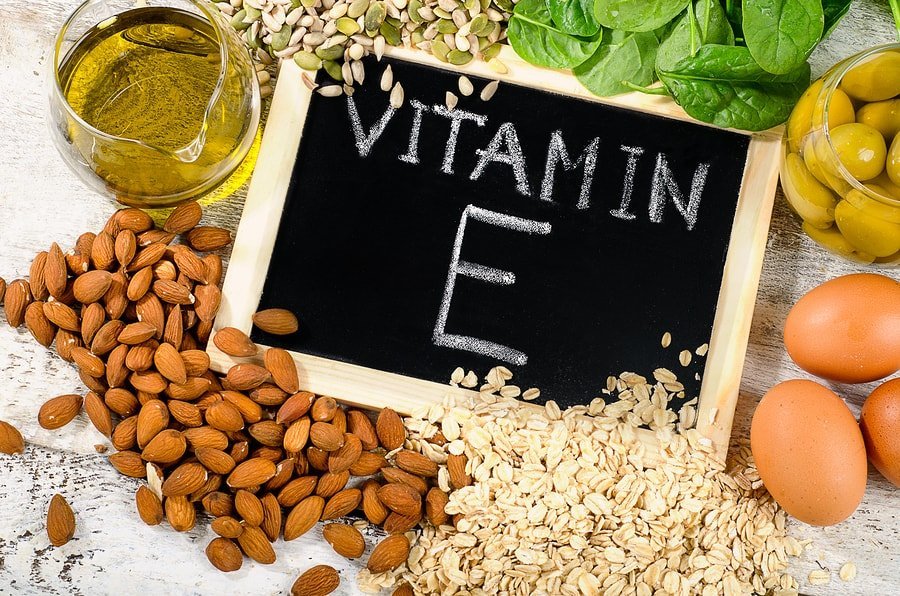 3. Phenolics
Phenolics are compounds that are responsible for antioxidant properties and help to repair skin health and texture. Shea butter has a total of 10 phenolics groups, which make it highly rich in antioxidants, which is beneficial for your skin in many regards.
Apart from all the above nutrients, some other nutrients which are present in shea butter are UV-B absorbing triterpene esters, high ratio of triterpenes, phytosterols, carotene, and other hydrocarbons.
Benefits of Shea Butter
Shea butter is a very versatile product and thus has numerous benefits for your skin. It not only moisturizes your skin but also shows other magical effects if used in the right amount. Let's see the Top 8 benefits of Shea Butter.
1. Smoothens the Skin
Shea butter aids in the making of skin's natural collagen and also contains essential fatty acids such as oleic and stearic acid. These acids prevent the skin and provide complete nourishment to dry skin. If you use it for the long term with the correct amount, then it can show a tremendous effect on smoothening out your skin and also fights to prevent wrinkles on your face.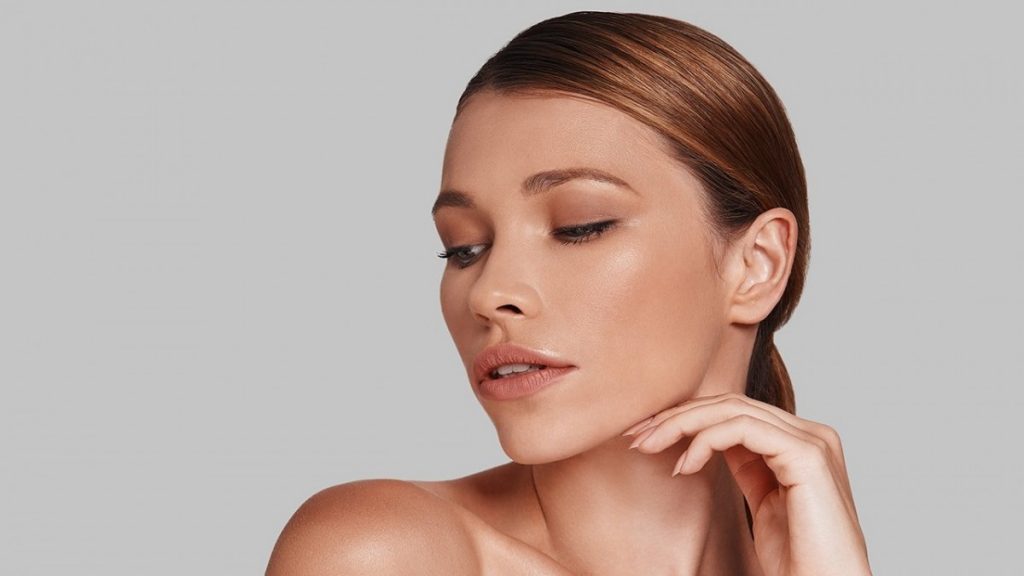 2. Minimizes Skin Inflammation
Shea butter comprises cinnamic acid, which makes it a good skin-inflammatory. You can use it to reduce skin inflammation if you get a small infection or injury on your face. It helps to heal down the part by activating the white blood cells in your body, which increases the blood flow in the body.
3. Treats Blemishes and Acne
Shea butter has healing properties due to the presence of several fatty acids and plant sterols such as palmitic, stearic, oleic, and linoleic acids. The oil present in shea butter doesn't undergo saponification and hence imparts healing potential. If you use raw and unrefined shea butter, then it can show effective results in curing and treating your skin rashes, scars, burns, stretch marks, insect bites, and acne.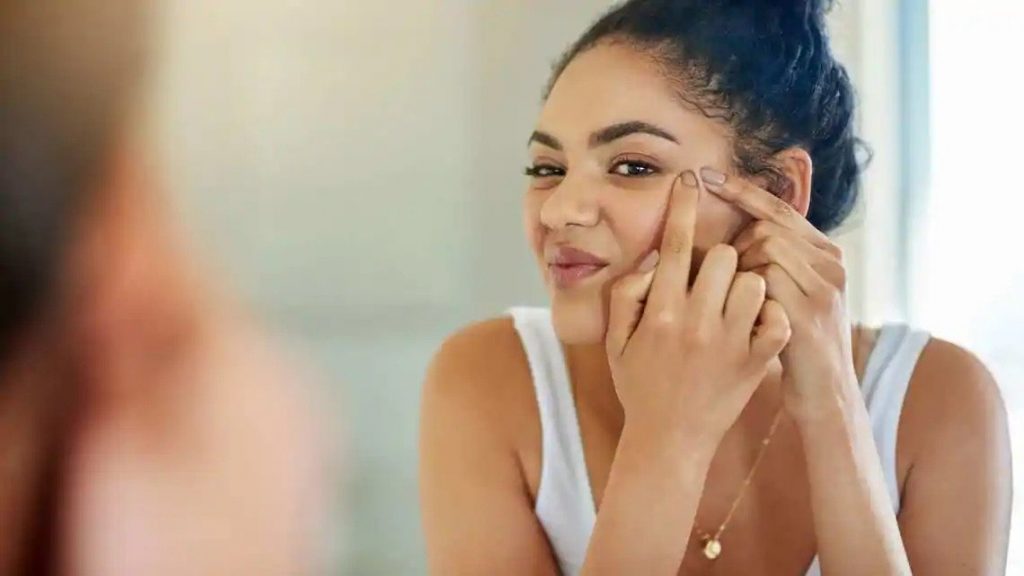 4. Anti-ageing property
Shea butter is known as one of the best anti-ageing agents for the skin. It has Vitamin A and E, stimulates the production of collagen, which helps to keep the skin supple, soft, nourished. It helps to achieve glowing and radiant skin. If you use it regularly in the right amount, then it can help to minimize your wrinkles and face lines. It attributes to the blood flow of the facial tissues, which add more nourishment to the skin.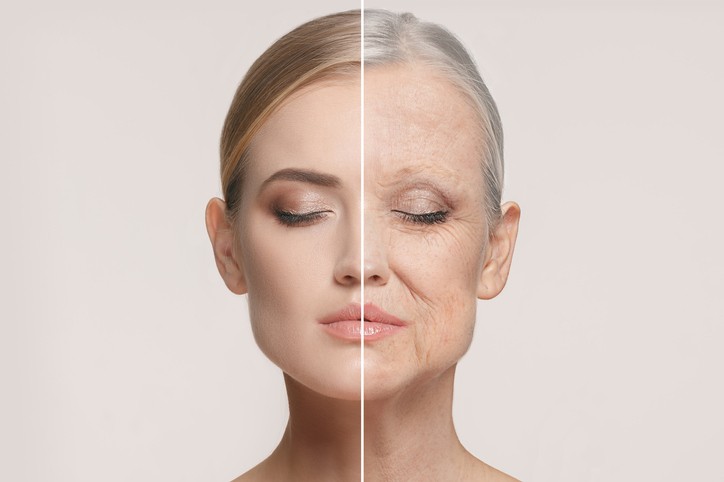 5. Maintains the skin elasticity
The presence of Vitamin F and the non-saponifiable matter in the shea butter helps to maintain the skin elasticity. As we know, shea butter stimulates collagen production in the body, which also helps restore natural elasticity on the face. It also hydrates, softens, and beautifies your face skin, making it radiant and flawless.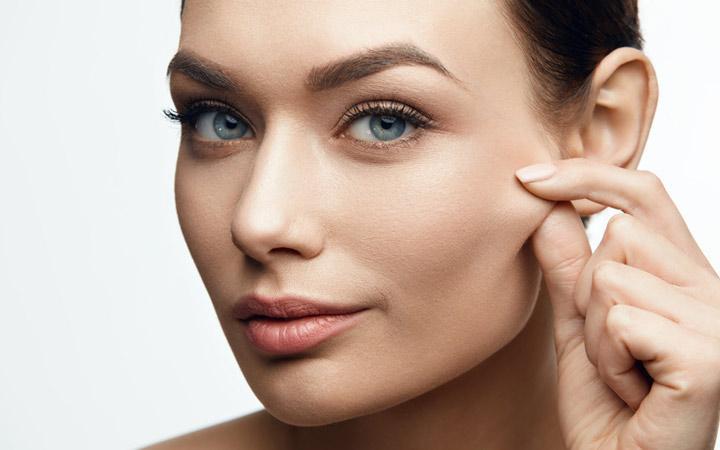 6. Perfect for lip care
If you have a problem with parched and chap lips, then shea butter can be a solution to your problem. It is easily absorbable in the skin, which helps to hydrate and moisturize your lips excellently. Shea butter being thick in consistency it acts as a barrier on the lips and helps to retain moisturizes your skin.
7. Moisturizes dry skin
Shea butter has fat content, making it have great humectant and emollient properties, making it a perfect moisturizer for dry and flaky skin. It dissolves in the skin entirely and keeps it hydrated for a longer duration. It is very effective for dry cuticles and small rough patches on your face. If used regularly, it can make your skin soft and glowing.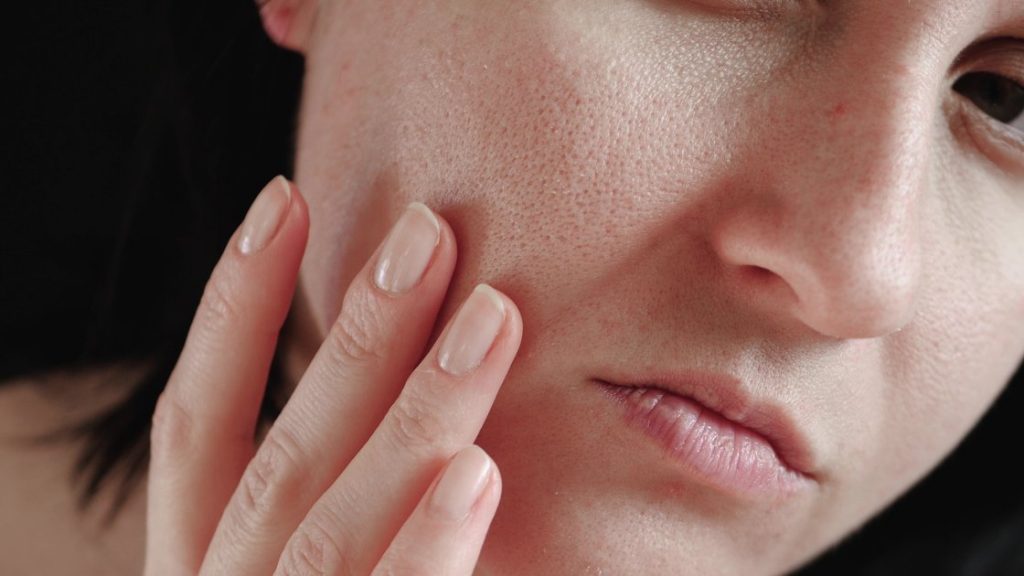 8. Suitable for sensitive skin
If you have sensitive skin, then using shea butter can prove beneficial for you as it is extracted from a natural plant source that doesn't have a high number of vitamins and minerals, causing any significant side effects on your skin. You have to use raw and unrefined shea butter if you have sensitive skin, as refined shea butter can possess preservatives and other chemicals that can irritate sensitive skin people.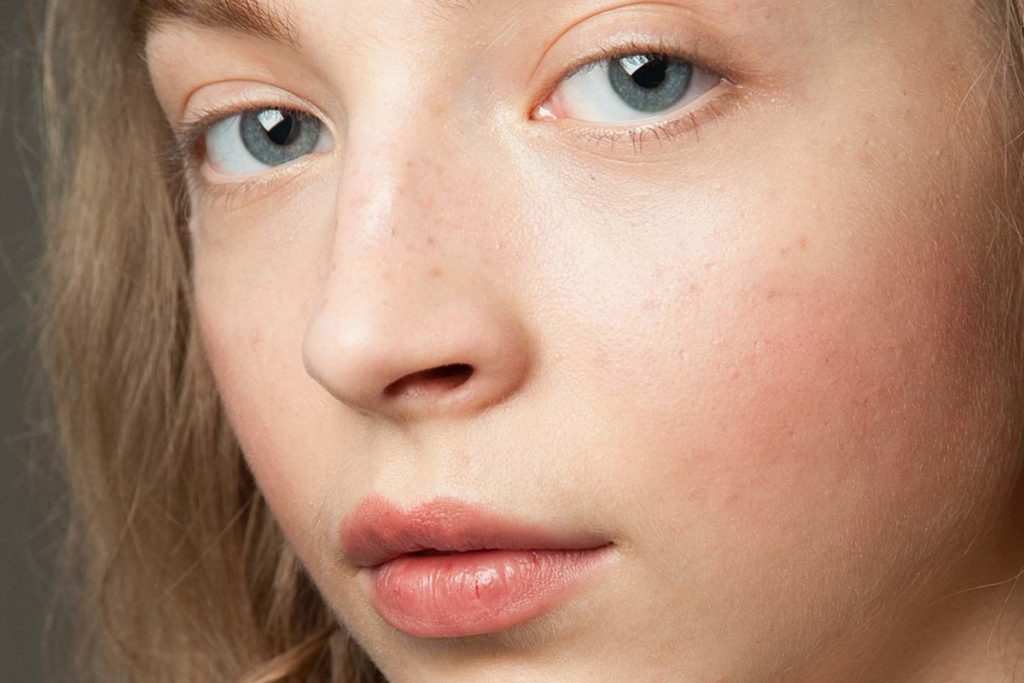 1. DIY Face Mask for Normal Skin Type
 Cocoa Powder and Shea Butter Face pack
Using Shea butter and cocoa powder together in a face mask can provide radiant and glowing skin. It is suitable for all types of skin. Both the ingredients are readily available in the market, making it very easy to make at home.
You need to mix one tablespoon of shea butter, one tablespoon of cocoa powder, and half a tablespoon of fresh cream or milk in a bowl and mix them well to form a thick consistent paste.
You can also add any essential oil if you want or otherwise skip it too.
Apply the face pack on your face upward and let it dry for 15-20 minutes and rinse it off with cold water.
If you use this face pack twice a week, it can show great skin results.

2. DIY Face Mask for Combination Skin Type
Avocado and Shea Butter Face Pack
If you have a combination skin type, you can try the Avocado and Shea Butter Face pack. It will help to nourish your face in the right spots and provide healthy-looking skin.
You need to boil one avocado and mash it properly.
Now take a bowl and add the mashed avocado, one tablespoon of honey, and three tablespoons of shea butter.
Mix all the ingredients properly to make a thick and consistent paste.
Apply it on your face, let it dry for 15-20 minutes, and wash with lukewarm water.
Use them twice a week for a good result.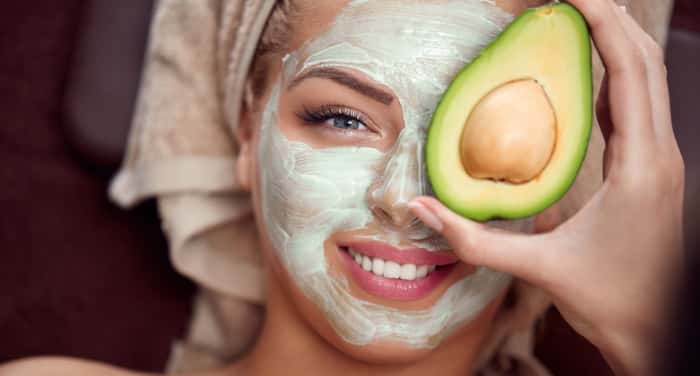 3. DIY Face Pack for Dry Skin
Honey and Shea Butter Face Pack
Having dehydrated skin can be a big issue and need to be cured. Using honey and shea butter DIY face pack can prove to be very beneficial for you. Shea butter and honey both have antioxidants and keep your skin moisturized and healthy for a longer duration.
You need to be one tablespoon of honey and two tablespoons of shea butter.
Mix them well and add a few drops of any essential oil you have.
Keep the mixture in the refrigerator for a few minutes and apply it to your face.
You need to keep it for 30 minutes on your face and then rinse it off with cold water.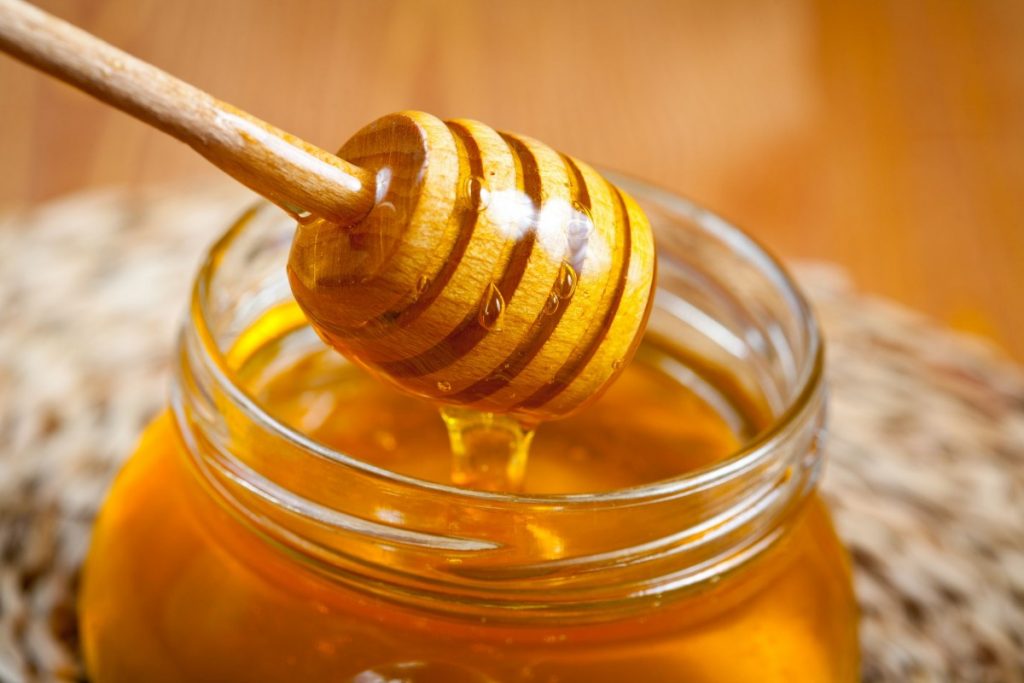 4. DIY Face Pack for Oily and Acne-Prone Skin
Aloe-Vera and Shea Butter Face Pack
If you have oily and face acne issues, then using the right products to control oil production is very important. Two best ingredients that are very useful for oily and acne-prone skin is aloe vera gel and shea butter.
You can make a DIY face pack from the two easily at home.
Add two tablespoons each of shea butter and aloe vera gel in a bowl. It would be better if using raw and natural aloe vera gel.
Mix them well and add a few drops of lemon essential oil.
Apply it on your face and keep it for 15-20 minutes over your face and rinse it off with cold water.
Use this DIY face pack twice a week to minimize your acne issues and get flawless glowing skin.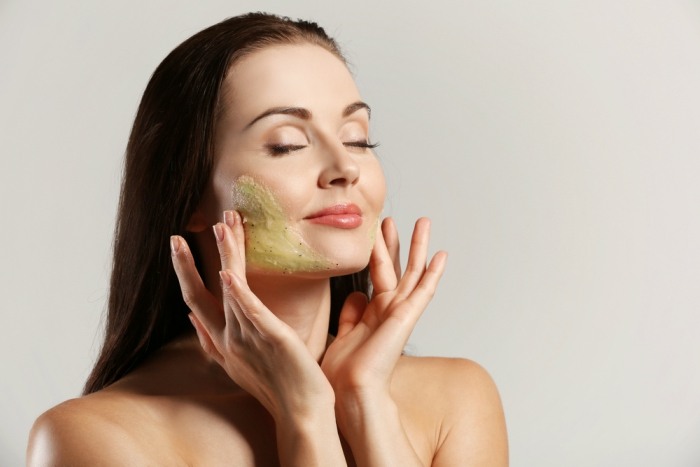 Conclusion
Shea butter is rich in many vitamins and antioxidants. It possesses anti-inflammatory properties and helps in collagen production, which helps to get a supple, soft, and squidgy skin. Don't forget to use raw and unrefined shea butter to provide you with all those benefits you want such as beautiful flawless, glowing, and healthy skin.
Let us know what wonders using Shea Butter did to you in the comments below.
Also Read: Beetroot Face Pack For Dry Skin, Pimples, and Skin Whitening