5 Best Online Eyewear Brands in India 2021
Gone are the days when wanting new spectacles or sunglasses required you to make a trip. Spending hours at optical shops, trying out various pairs of glasses – these are things of the past. These days, almost every eyewear brand can be bought online, even tried online, and ordered to your doorstep in just a few clicks.
Some of you must be wondering, can online shopping replace physical stores? Do online shops even give accurate measurements? Will my order be delivered as per my requirements? Your concerns are valid, but the online eyewear shopping experience has changed dramatically over the last few years.
Here are all the reasons you should be choosing to shop for eyewear online.
Save time
The entire point of technological advancement is to make life easy. And being able to shop for eyewear online is one of these conveniences. Just imagine – you don't need to clear time in your schedule, drive all the way to a store, and spend hours on a Sunday just to buy a stylish pair of glasses. You can order the same quality and product from the comfort of your home.
Make accurate choices
Online shopping websites have AI-fueled features that make it possible for you to try out eyewear virtually. These features scan your face with amazing accuracy and show your face from every angle. You can immediately judge which brands and models suit your face and make an informed decision. These features have brought online shopping on par with going to stores.
More variety than stores
You can go to the biggest physical stores, but trying out every single model is still impossible. The salesmen might not be able to recommend enough pairs for you to choose among the best. It also takes time for new collections to make their way to physical stores. Online, you can access the newest collections from every brand instantly. It also takes only a few minutes to go through entire collections to make the best possible choice.
This article will give you complete information on how you can buy the best eyewear for yourself online.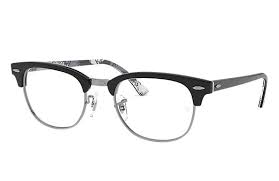 Ray-Ban is not just India's but also the world's most popular eyewear brand. Every eyewear enthusiast dreams of owning original Ray-Ban at least once in their life. Ray-Ban is famous for its exceptional quality and styles like the classic Aviators, the original Wayfarers, and Round Metal glasses. They also have new collections that feature unique hexagonal and rectangle styles.
Their original styles, as well as the commitment to innovation through newly launched collections, have enabled the brand to stand for decades, even amidst competition with new brands. Ray-Ban can be purchased online on Ray-Ban India's official online store, which offers free shipping. It can also be bought on Amazon India, Lenskart, and other online optical stores.
Check the cheapest price on Amazon
2. Calvin Klein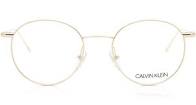 Launched in 1968 by global fashion icon Calvin Klein, this is another eyewear brand that has stood firm in face of competition. Today, Calvin Klein is one of the most recognizable eyewear brands that has a truly global reach. Despite being on the expensive side, CK sunglasses are widely purchased in the Indian market by both women and men.
Calvin Klein features designs that are bold, cinematic, and dramatic, but also subtle and understated. Simply put, they meet the style needs of everyone. Their most popular styles include the Cat Eye, Oversized, Oval, and Rectangular glasses. CK sunglasses can be purchased on most major online retail shops like Amazon and Lenskart, among others.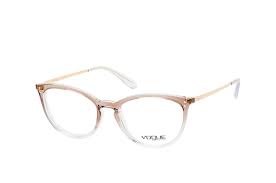 Here comes a brand that is trendy, iconic, and affordable – all in one. Vogue Eyewear offers stylish and colorful collections for both sunglasses and eyeglasses for women and men. The best about Vogue eyewear is the multiple color options it offers for every product. From simple round glasses to stylish cat-eye, Vogue offers something for everyone. To top it off, Vogue sunglasses come with UV protection.
The biggest reason Vogue is popular in the Indian market is that their eyewear collections are affordable. They also consistently launch local collections that are exclusive to the Indian market to retain their customer base. Vogue's products can be purchased through their official Indian online store, which offers free shipping as well as easy returns.
Check the cheapest price on Amazon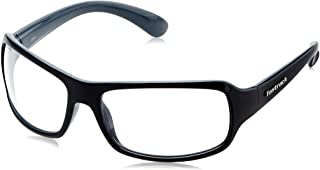 When it comes to quality and durability, Fastrack is a household name in India. It is not one of the leading brands for no reason. Launched in 1998 as a branch of Titan watches, Fastrack went on to become a bigger brand than Titan when it added eyewear to its catalog and began focusing on the urban youth. Today, it is the preferred brand of teenagers and young adults across the country.
Fastrack offers a range of styles like cat eye, oval, wayfarers, aviators, oversized, and even sports sunglasses. When it comes to lenses, they offer choices among gradients, mirrored, UV protected, and polarized lenses. Fastrack sunglasses are effortlessly cool while also being edgy and provocative. Their official online shop offers free shipping on all products and a 7 days hassle-free return policy.
Check the cheapest price on Amazon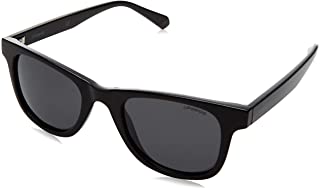 If you are a fan of polarized eyewear, take it straight from the makers themselves. From investing in polaroid technology in 1929 to then going on to develop polarized eyewear, this company has come a long way. Today, they are the number one maker of sunglasses and protective eyewear that makes sure that you experience glare-free vision that does not tire out your eyes. Polaroid's eyewear can be defined using three words – sturdiness, boldness and protection.
Polaroid sunglasses combine technicalities with design at a price that is super easy on the pocket. The sunglasses come in all shapes – oval, rectangle, wayfarer, sports, and oversized. They even manufacture protective eyewear for activities like driving, extreme sports, and biking. And while they guarantee comfort, they make sure that the style is not compromised. Polaroid eyewear can be purchased from their official website or sites like Amazon, Myntra, etc.
Check the cheapest price on Amazon
Tips for Shopping Eyewear Online
Buying eyewear online is definitely convenient, but if you follow these tips, you will elevate your experience from convenient to mind-blowing!
Go for well known stores – When it comes to online shopping of eyewear, it is best to stick to stores with recognizable names. If you already know what brand you want, you can simply hop over to their official website and purchase from there. However, if you need help in choosing brands, opt for stores like Lenskart.
Make use of the virtual try on feature – The AI-powered virtual try-on features are accurate and give you a 360 degree view of your face with the frames on. You can also upload a photo of your face and try putting the fame on the photo. Use these features – they are accurate and will help you choose the best option!
Be careful with your prescription – If ordering eyeglasses online, or even prescription sunglasses, make sure that you have your most recent prescription. Double check the numerical powers, as well as your spherical and cylindrical powers. If these terms look too complicated, it is best to go for a website that allows you to upload your prescription.
Study return policy – This one is basic, but many people end up skipping this step and complain later. Once you have decided where to place your order, you need to study the return policy, shipping prices, as well as repair and warranty policy of these websites. If you dislike the product you've bought, you should be able to return it without hassles.
Conclusion
We hope this article has convinced you that online shopping for eyewear is the way to go. Not only do you save time and money, but you also have access to more variety and accuracy. Do make sure to check out the best online eyewear brands in India to make your final choice. Make the best use of the stylish collections and ease of ordering that these brands offer.