Every one of us wants beautiful long hair. We use lots of supplements, pills, DIY processes but nothing works. You must have heard that your hair gets healthy if your body is healthy. Busy city life, extreme pollution, dust, and dirt can impact our hair negatively. Many people face issues like hair fall, dandruff, greying of hair, and baldness. If you are facing all these issues, we have a magical solution for you. Betel leaf for hair! Yes, this is what you need to fulfil your hair goals.
If you have not heard about betel leaves, let's know a bit about these leaves.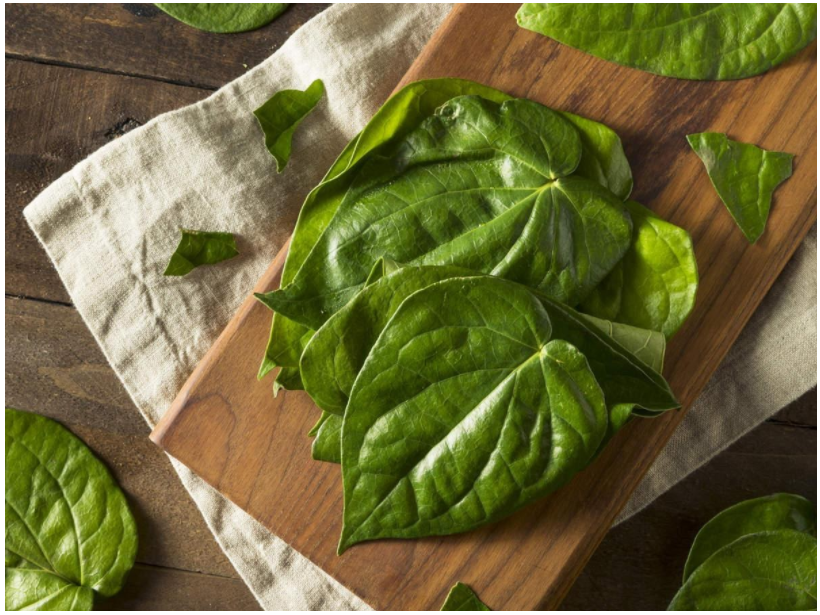 Everything to know about betel leaves
Betel leaf is an important part of Indian culture. It is used in different religious ceremonies. It is also eaten in the form of paan after meals in Indian households. But, you will be excited to know that betel leaves can also be helpful in getting you long and thick hair. Many people also use betel leaves for their skincare regime. The reason betel leaves are good for skin and hair is that it has high levels of vitamin C. Betel leaves have been used in traditional Ayurvedic medicine for a long time now and thus, there is no need to worry about the side effects. If you are looking for a natural way to get rid of hair-related issues, betel leaf can be your rescue.
So, let's understand how you can use betel leaves to get better hair. Let's use this heart-shaped leaf to get shiny, long, and healthy hair. 
1. Betel leaf for hair loss
Betel leaf is one of the best ingredients that can be helpful in getting rid of hair fall issues. You can make your DIY paste by grinding betel leaves. All you need to do is grind betel leaves and mix sesame oil with them. Prepare the hair mask and apply it to your scalp. Leave the hair mask on your scalp for almost an hour. Wash it with a chemical-free shampoo after an hour. With regular use for almost two months, you will find a visible reduction in hair fall. 
The grinded betel leaf can also be mixed with Gingery oil and coconut oil. Just apply the mixture one hour prior to the bath and you will be able to overcome the hair fall issue.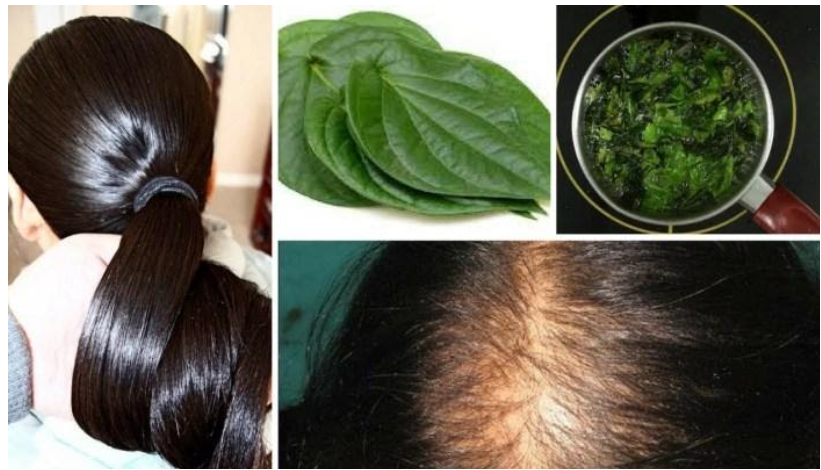 2. Betel leaves for hair growth
Yes, betel leaves can also be helpful in better hair growth. To prepare the hair growth mixture you will need:
5 Betel leaves

2 teaspoon coconut oil

1 teaspoon castor oil

1 teaspoon water
How to use it?
Take a grinder, add betel leaves and water. Grind it to make a paste. Take the paste into a bowl and add 2 teaspoons of coconut oil. Then, add castor oil to the mixture. Apply the mixture on the scalp as well as hair. Leave the mixture on the scalp for almost 50-60 min and rinse off. Try to use mild shampoo. Also, try to use a good quality conditioner after shampoo. 
Within two months of regular use, you will find a genuine difference in the length as well as the volume of your hair. You will definitely fall in love with this amazing DIY for your hair growth.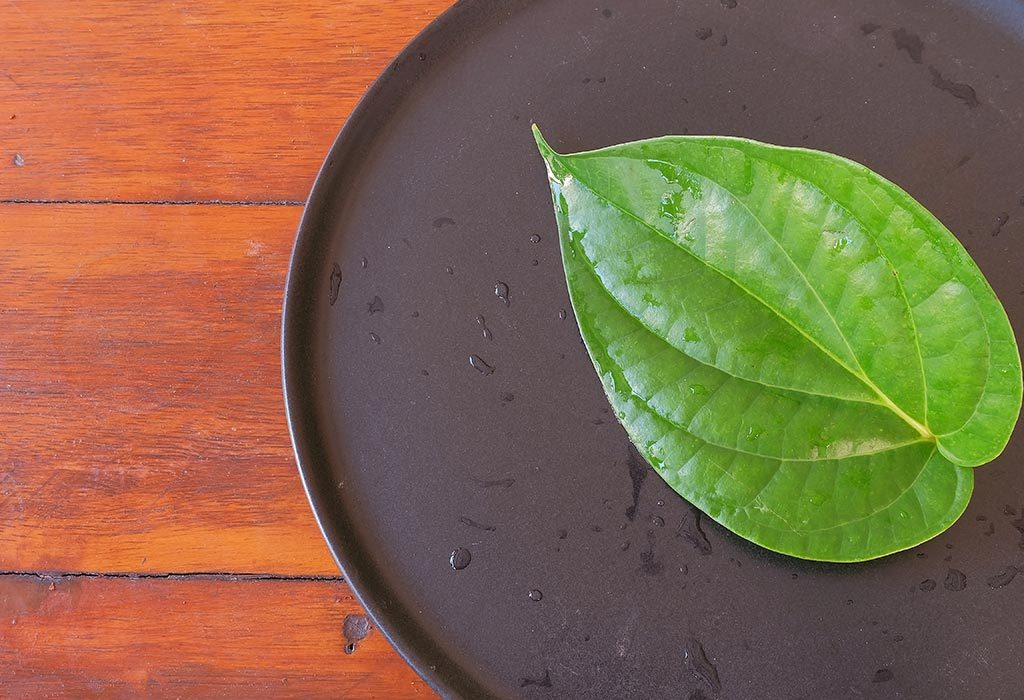 3. Betel leaf for hair fall
You can also use betel leaf for hair loss. If you are facing extreme hair loss issues and nothing works, try to use betel leaves. To prepare the anti-hair fall mask with betel leaves, you will need:
Betel leaves in crushed form

Sesame or coconut oil whichever suits you better.
How to use it?
Grind the betel leaves in a grinder and mix a few drops of oil from the above list in the mixture. Apply the pack on the scalp as well as hair. Make sure to apply the pack on the hair. Try to keep the pack on the scalp and hair. Wash the pack off after an hour and use a less-chemical shampoo to wash your hair. Do not forget to apply conditioner after shampooing your hair. Try to use this formula at least twice every month to get visible results. If you have time, you can also try to apply the hair mask once every week.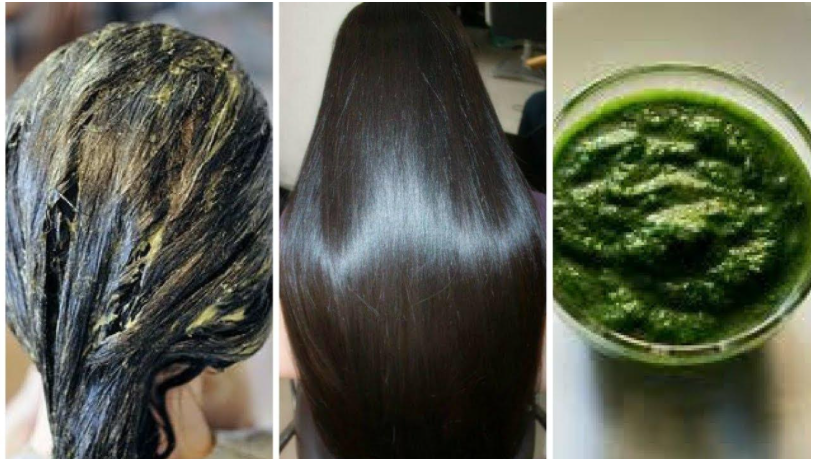 4. Healthy hair care with Betel leaves
If you face the issue of frizzy and dull hair, betel leaf can be one of the best ingredients that can be helpful in getting beautiful and shiny hair. This hair mask can be called the regular hair care mask. Even if you don't have any specific hair issue, you can easily use this hair pack. You will get shinier and voluminous hair by using this hair pack. 
Ingredients you need to prepare the hair pack:
Leaves of Betel Tree

Coconut or Sesame oil(As per your preference)

Leaves of Hibiscus

Basil and Curry leaves
All these ingredients mentioned above are great for hair growth. You can use the hair pack for frequent hair care and it will also promote hair growth. 
How to use it?
Get an iron container and put coconut or Sesame oil. Heat the oil in this vessel. 
When the oil gets warm, put crushed betel leaves in the oil. In addition to betel leaves, you also need to add basil, hibiscus and curry leave to the mixture. During the entire process, turn the flame low. Let the mixture simmer. You will find a change in the colour of the oil. It will become fairly dark. 
Turn off the flame and let the mixture cool. Strain the mixture well and store it in a glass container. Apply it on your hair an hour before you go to bathe. Try to use mild shampoo and conditioner to wash your hair. Within a month of use, you will find a visible difference in your hair.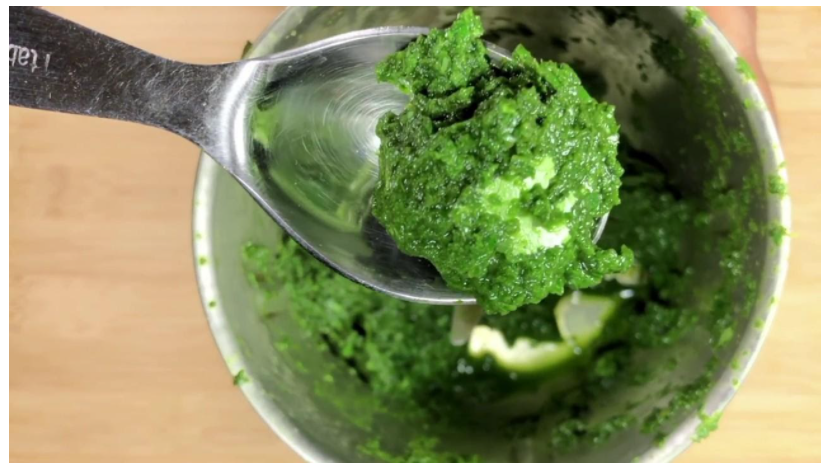 5. Major Betel Leaf Benefits
Betel leaves are not just leaves that are used for religious and cultural rituals in India. It is highly beneficial for skin and hair. The use of betel leaves on hair can help in getting rid of all major hair-related issues and it can also promote healthy hair. 
If you are tired of using heavy-investment shampoo, conditioner, serums, and pills for your hair health, it's time to use an affordable way to get good hair. 
The best part about all solutions that we mentioned above is that they are entirely natural and you won't have to face any side effects. Betel leaves are also one of the best conditioners that will help your hair become long and thick. It can also be helpful in dealing with issues like split ends, dandruff, hair fall, etc. Thus, you don't need to go to a hair spa every now and then when you have betel leaves at home. 
When you use hibiscus leaves along with betel leaves, you get amino acids that are helpful in the nourishment of hair. The use of betel leaves will make the hair roots stronger and healthier you won't have to worry about hair fall anymore. 
So, use all these hair masks that use betel leaves and let us know how beneficial it was.